---
If you've forgotten what presidential debates look and sound like without all of the accoutrements of our modern age – such as yelling, interruption and name-calling – you'd fare well by looking back a few years.
The Abraham Lincoln Presidential Library and Museum in Springfield has shared a rare video of the 1956 Democratic primary.
The hourlong video, which you can watch above, shows Democratic presidential primary candidates Adlai Stevenson II and Estes Kefauver engaging in a cordial debate ahead of the Florida primary. Journalist Quincy Howe is the moderator for the debate, which was televised on ABC.
"This video captures two politicians from an earlier era experimenting with a powerful new force – television. The Lincoln Presidential Library is proud to dig into its huge collection and make this video available to the world," Nadine O'Leary, acting executive director, said in a press release.
According to the press release, "only two copies of the debate are known to exist." This is the first time the debate has been available to the public. The 16 mm film copy is now up on YouTube.
"In contrast to today's frequently negative and personal political debates, the Stevenson-Kefauver debate shows candidates stressing their common views and staying polite when disagreeing," the release said.
During the debate, Stevenson, a former Illinois governor, and Kefauver, a Tennessee senator, discuss topics such as nuclear energy and school desegregation, which both candidates were in favor of.
"This is something where you can't use military coercion. We've got to appeal to the hearts and minds and to the fairness of people," Kefauver said in the debate.
Stevenson would go on to clinch the nomination, but would lose to Dwight Eisenhower in the general election. Eisenhower would later use troops to enforce the desegregation of a high school in Arkansas.
---
Sign up for our morning newsletter to get all of our stories delivered to your mailbox each weekday.
---
Related Stories from "Chicago Tonight"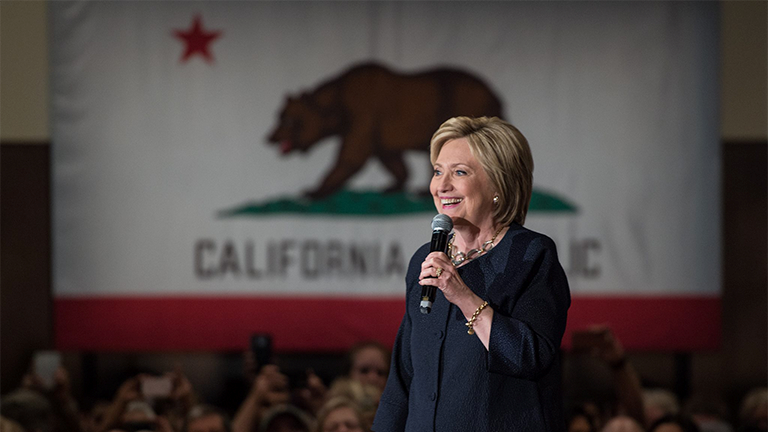 Clinton Clinches Historic Nomination But Sanders Vows to Continue Fight
June 8: The day after Hillary Clinton became the first female candidate of any major party to claim a presidential nomination, all eyes turned to her rival Bernie Sanders, who said he has no intention of backing down.
---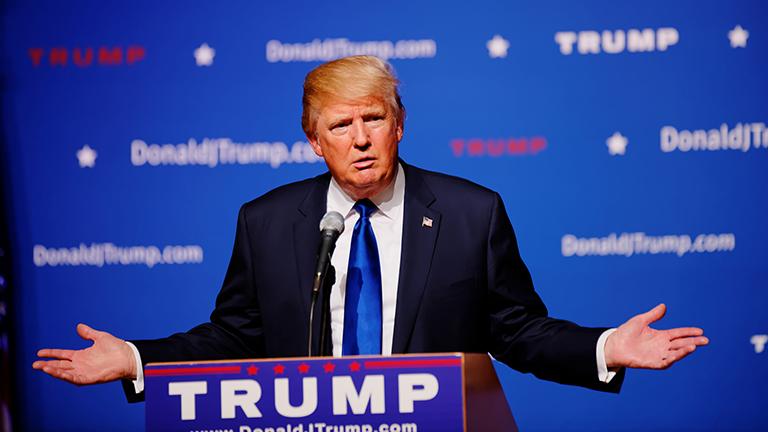 How Donald Trump's Rise Could Impact Illinois Races
May 5: Now that Donald Trump is the presumptive Republican presidential nominee, the hand-wringing and discord within the party is growing.
---