Illinois is in its fifth month without a state budget and the consequences of the political standoff between Gov. Bruce Rauner and Democratic leaders are becoming even more intense for Chicago.
The Chicago Teachers Union yesterday raised the specter of another strike by calling for a test strike vote for this Thursday. That's in reaction to Chicago Public Schools saying thousands of teachers will receive pink slips as early as January unless $500 million in state aid comes through.
This all comes after Mayor Emanuel and Gov. Rauner have traded barbs—and possibly some dead fish—over how to resolve the budget impasse that is sucking all of the oxygen up in Springfield.
Joining us to talk about all of this and more are "Chicago Tonight" reporters Amanda Vinicky and Paris Schutz, and WBEZ Illinois political reporter Tony Arnold.
Below, some highlights from our discussion.
On the Rauner and Emanuel feud—is it real?
"I don't think Rauner and Rahm have this personal relationship that goes beyond what they need politically," said Schutz. "So Rahm needs a lot of things for the city, but he's in a really tough spot. He needs $200 million for police and fire pensions, Cullerton and Madigan support that, but Rauner does not. He needs the $500 million for CPS pensions—Rauner and Cullerton support that, but Mike Madigan doesn't support it. So he's got to get this stuff for Chicago within the prism of this political war that's going on where Rauner and Madigan want loyalty to their agendas and their points of view."
On whether the state will give money to Chicago:
"There has long been a downstate, central Illinois divide versus Chicago—you've got the suburbs in there as well—but just different interests, different ways of life," Vinicky said. "Whereas Chicago is saying 'Hey, we want $800 million, including $500 million for our schools,' downstate is saying, 'What? Chicago, we already give too much.' So it's going to be hard—you've got legislators who are taking tough votes at this time. But there's been such a world of pain in their areas, how can they feasibly say, 'Alright, in this time when the state has no money, we're going to give them nearly $1 billion.'"
On whether uncertainty surrounding CPS puts pressure on Springfield:
"There would be more pressure on Springfield if the CTU and CPS came together to lobby lawmakers, but the CTU doesn't support that $500 million bailout from the state," Schutz said. "It's interesting that they don't support that. You'd think they want that to keep the schools running, but they're afraid that they might get help in the short term, but the other part of that bill is in the long term they could lose out on other kinds of education funding."
On the Nov. 18 proposed Illinois Campaign for Political Reform public meeting:
"This is the first time that all of the five top leaders from the Senate and the House and the governor will be sitting down together since May 29," Arnold said.
While there are still questions as to where the meeting will be held and whether or not it will be live or streamed online, there are also questions surrounding what the meeting is expected to accomplish. 
"Madigan is in a sense a holdout, he says he wants to see what the agenda is about, be it the budget or the turnaround agenda," said Vinicky. "Already we've had the governor downplaying expectations for it and if you can't agree on agenda, how are you going to agree on a solution?"
"The point of it is to make the other side look bad on TV," Schutz said. "In essence, a budget deal is harder now than it was five months ago because starting Nov. 23, candidates are going to start filing petitions to run for office."
On when a new budget will go into effect:
"Keep in mind that by January, if that is real, then we're in month seven of having no budget," Arnold said. "So that means public universities have gone seven months without a dime from the state, and all of these social service agencies, including after school programs for kids and mental health services, and scholarship programs. In theory, the entire state government is affected by this."
"A lot of people are saying January because that's when the regular session starts again so legislators just need a simple majority to pass something," said Schutz. "And then they put it into the governor's hands and he can either veto or not veto, or mandatorily veto—but there's some people saying that it might take until March, because March 15 is the primary. Once that's over, maybe people will have more courage to take a tough vote."
Interview highlights represent a condensed version of our conversation. Watch the video to see the full discussion.
---
Related 'Chicago Tonight' stories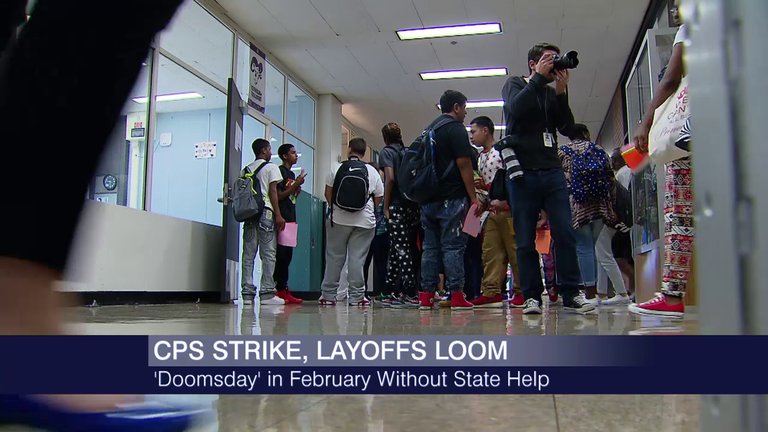 CPS Faces Possible Teachers Strike, Massive Layoffs
Chicago teachers begin steps toward another possible teachers strike, as Chicago Public Schools announced big layoffs on the horizon.
Rauner: "I would be extraordinarily upset if any teacher lost his or her job because of a budget problem. However, I want to make crystal clear that we at the state level are not going to take action to help Chicago if Chicago refuses to help the state."
---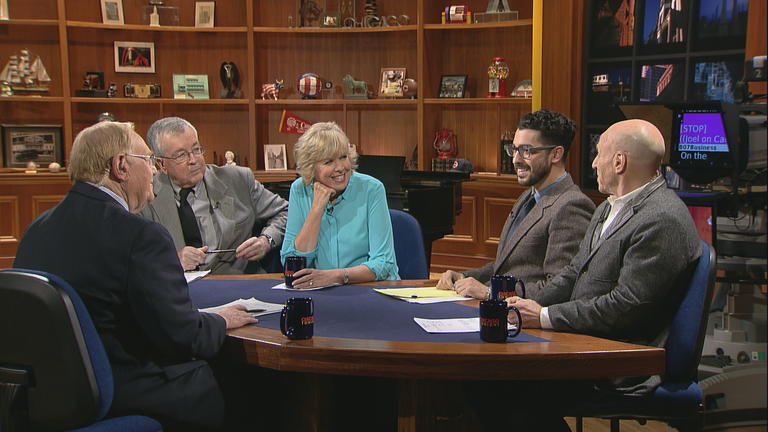 Chicago Tonight: The Week in Review, Oct. 30 
Last week, Joel Weisman and his guests discussed the friendship between Mayor Emanuel and Gov. Bruce Rauner and asked, Is there really a feud growing between them?
---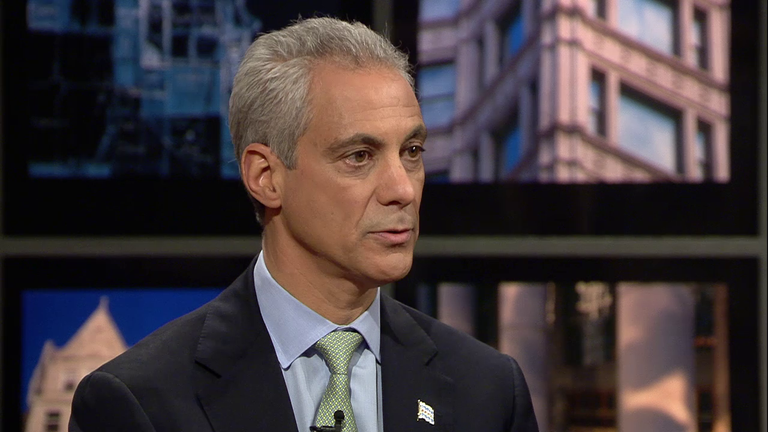 Mayor Emanuel on Taxes, Fees and Whether His Budget Will Pass
"I'm not going to allow Springfield's dysfunction to become Chicago's dysfunction," Mayor Rahm Emanuel said during an extended interview before last week's City Council vote on his proposed budget.
---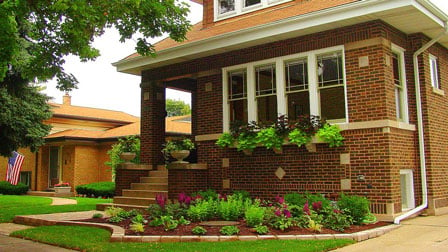 Emanuel Property Tax Hike to Spare Low, Middle-Income Homeowners
"I think when the governor looks at our whole budget, he'll see that we didn't leave any stone unturned," Emanuel said about a plan to exempt low- and middle-income homeowners from the coming city-wide property tax hike.
---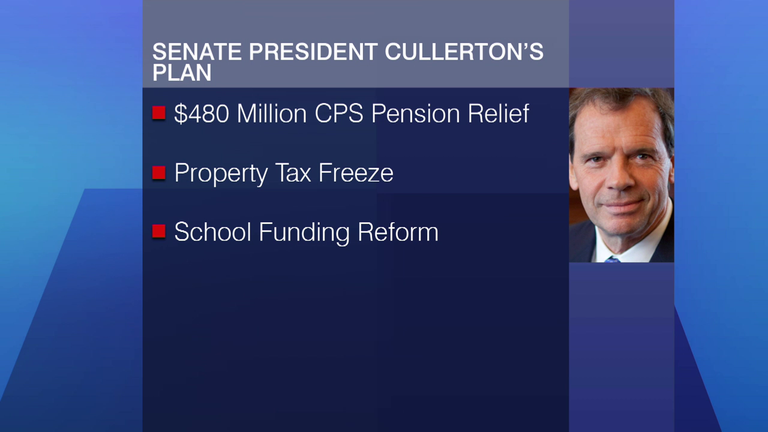 Competing Proposals to Bail Out CPS
A plan to provide nearly $500 million in relief to the cash-starved CPS is locked up in an ideological battle over collective bargaining.
Emanuel: "We shouldn't deny the state the type of progress that bill represents for ancillary items that are not essential."
Rauner: "The mayor knows full well that if we only freeze property taxes and do nothing else, we won't really have accomplished anything. We've got to negotiate this and work this in good faith."
---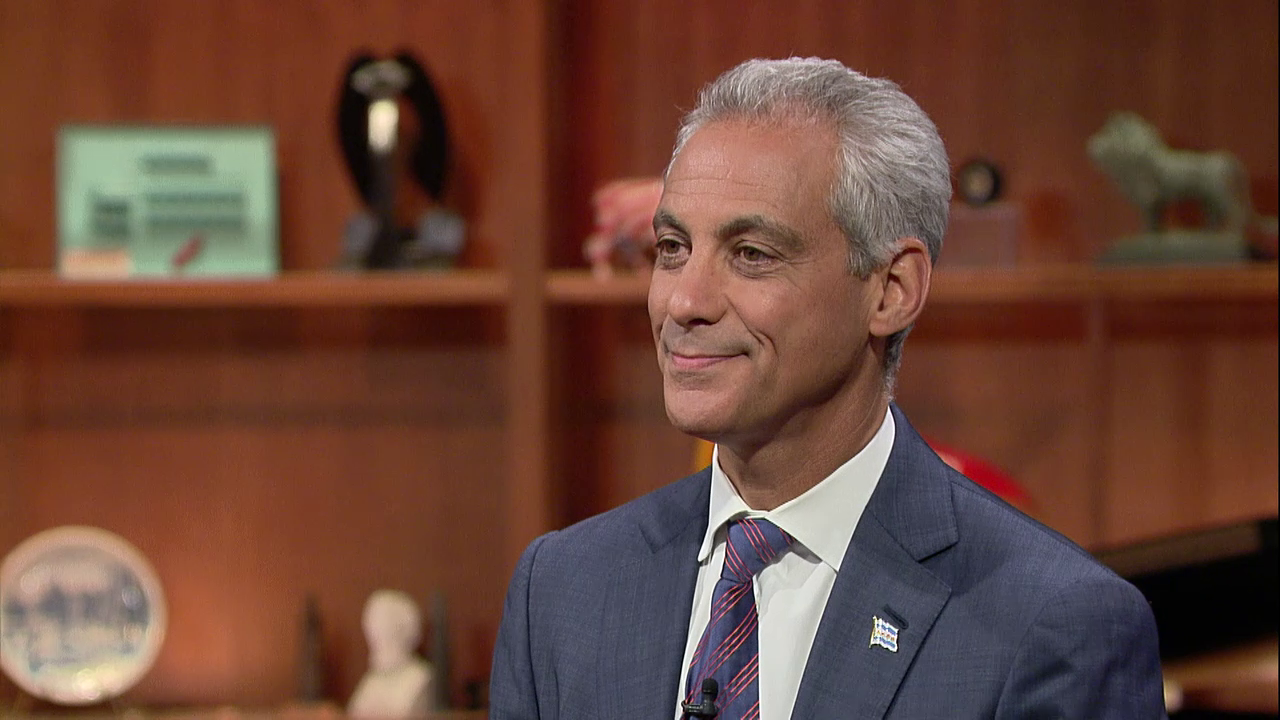 Mayor Emanuel Responds to Rauner's Challenge
"I don't think that children of the city of Chicago should continue to be played as a pawn in another agenda item," Emanuel said on "Chicago Tonight." "What's happening here, and the reason there's no progress, is a lot of name-calling and a lot of finger-pointing."
---