The video cannot be displayed.
Higher taxes, big spending cuts and a possible Chicago casino.
Sources tell "Chicago Tonight" those are all part of a framework for a budget agreement that was crafted by lawmakers and sent to legislative leaders today.
According to sources in the working groups, the framework agreed to by a group of legislators would include nearly $8 billion in new taxes and spending cuts. Specifically: $5.4 billion in new taxes, accomplished by raising the income tax from 3.75 percent to 4.85 percent on individuals; and by broadening the sales tax to cover services.
The $2.5 billion in cuts includes pension reforms, like shifting the cost of higher pensions away from the state and onto local districts – also known as the controversial "cost shift" – and some reforms to procurement processes.
We're also told that the lawmakers, as a part of the framework, have discussed five potential new casinos, including a much anticipated Chicago casino that the mayor wants to use to pay for police and fire pensions.
But this does not necessarily indicate a final budget agreement will be reached. It all comes down to what legislative leaders such as House Speaker Michael Madigan want to do with it.
Republicans and Governor Bruce Rauner have indicated that a final agreement has to have some other reform items. Another bipartisan group is working on these, which include further workers' compensation reform, local government consolidation and some flexibility for local governments dealing with public employee unions. Other issues, such as education funding, have not been agreed to.
Funding for social services
In other Springfield action today, the General Assembly passed funding for critical social service programs. As has become custom, both sides found special pots of money aside from the main budget that could funnel a little over $700 million to these programs. That's equivalent to about 46 percent of what they usually receive from the state.
These programs include everything from youth employment to mental health and HIV services to children's health and senior programs. Some of this money would go toward social service programs that have filed a lawsuit against the state demanding payment. Most Republicans and Democrats voted for the bill.
"These are incredibly valuable, worthwhile programs that are funded in here that are critical to provide for the neediest folks in the state," said state Sen. Heather Steans (D-Chicago).
But one top Republican says the bill doesn't go far enough. He says it should have included funding for services at Illinois corrections facilities.
"There are very serious concerns we're going to have in those prisons, and very serious safety issues that are going to come from it," said House Republican Leader Jim Durkin (R-Western Springs). "I hoped that we could address that today, but maybe we could another day down the road."
Rauner's office issued a vague statement after the passage of the bill:
"The Administration remains focused on enacting a truly balanced budget alongside meaningful reforms – and the Governor will continue negotiating in good faith toward a bipartisan agreement."
But sources in Rauner's office were skeptical about the way the rules were written in this bill and whether the money could actually go toward funding the programs that need it.
Gerrymandering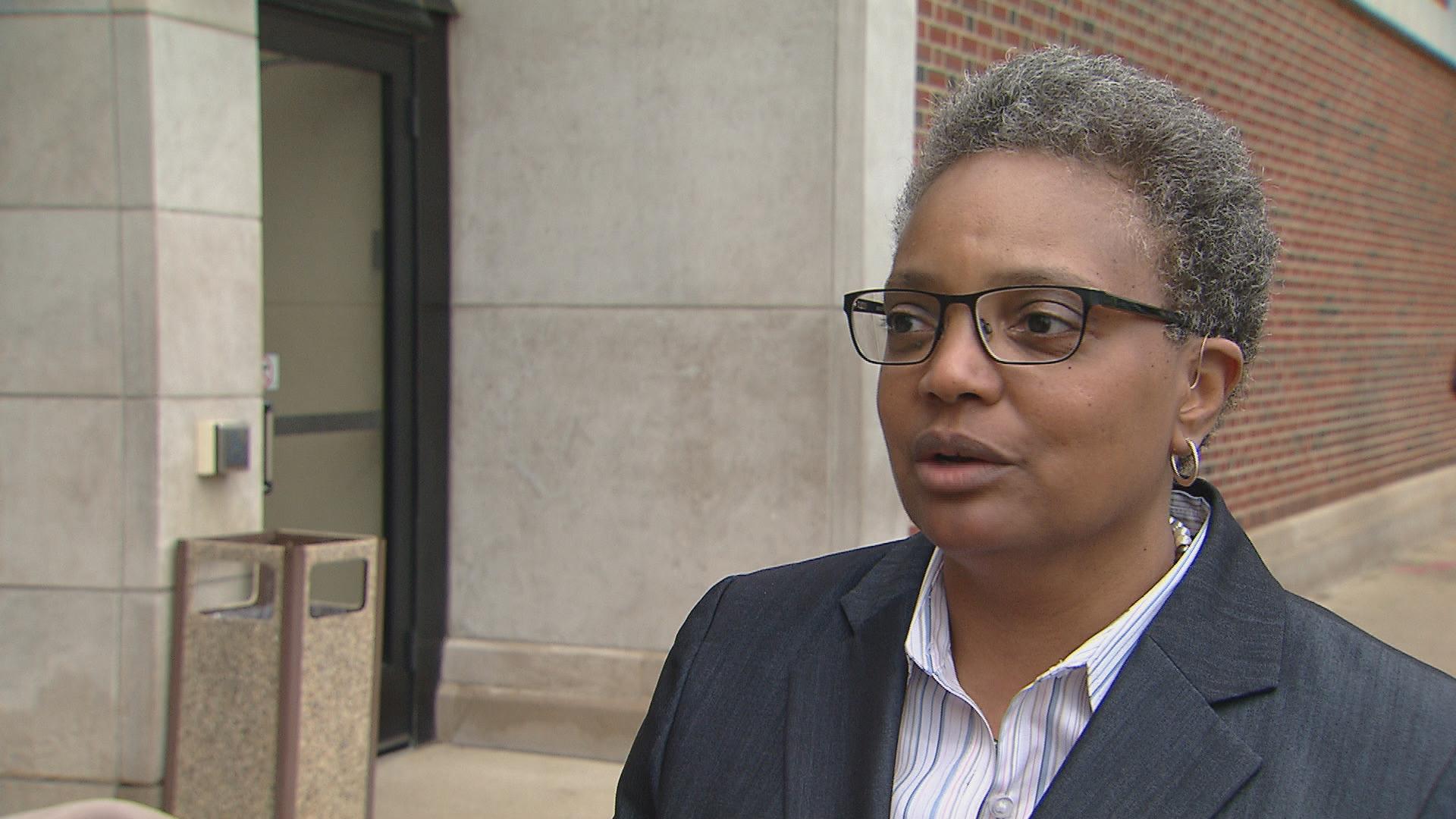 Lori Lightfoot: "There are forces in this state that don't want to have the people have a say in how legislative districts are drawn."
And finally, a lawsuit was filed late Wednesday night on the voter-led effort to end gerrymandering in Illinois. The suit was filed in Cook County Circuit Court by a group of minority leaders that bill themselves as the People's Map group. The head counsel is attorney Mike Kasper, who works for Madigan and the Illinois Democratic Party.
The suit is against the Independent Maps group, which has filed 570,000 petitions to have voters in November decide whether to have an independent commission draw legislative maps every 10 years, thus taking it out of the hands of the political powers that be.
The lawsuit claims the amendment violates the Illinois Constitution and cannot be put on the ballot, but the defendants say the law is on their side and that those powers that be are worried.
"There are forces in this state that don't want to have the people have a say in how legislative districts are drawn, and obviously don't want a say in who their elected representatives are," said Lori Lightfoot, attorney for the Independent Maps group. "We feel very confident that this amendment is constitutional and stays within the bounds of the constitution, but that'll be for the court to decide and we look forward to defending ourselves."
We spoke late this evening with John Hooker – an African-American who is leading the People's Map group. He said his main complaint is taking the process away from the power brokers would result in minorities losing representation. He says he has not spoken to Madigan about this.
The group's attorney, Kasper, declined to talk on the record about the case. He was the attorney two years ago when a similar group brought a similar lawsuit against a similar amendment. In that case, the judge who threw it out left a narrow roadmap for how it could actually be legal – the Independent Maps group says they have followed that roadmap this time.
Follow Paris Schutz on Twitter: @paschutz
---
Sign up for our morning newsletter to get all of our stories delivered to your mailbox each weekday.
---
Related Stories from "Chicago Tonight"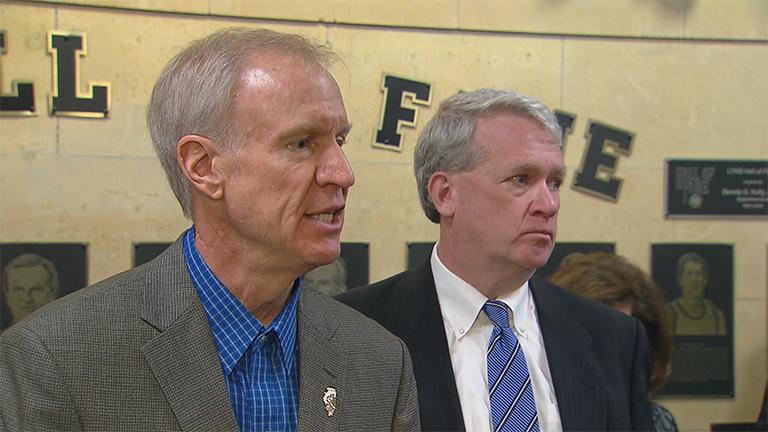 Push for Education Funding Reform as Budget Impasse Nears 1-Year Mark
May 9: A vote this week in the Illinois Senate could determine whether poorer school districts like Chicago Public Schools get more state money. But top Republicans say it's a nonstarter because more affluent suburban school districts would lose money as a result. 
---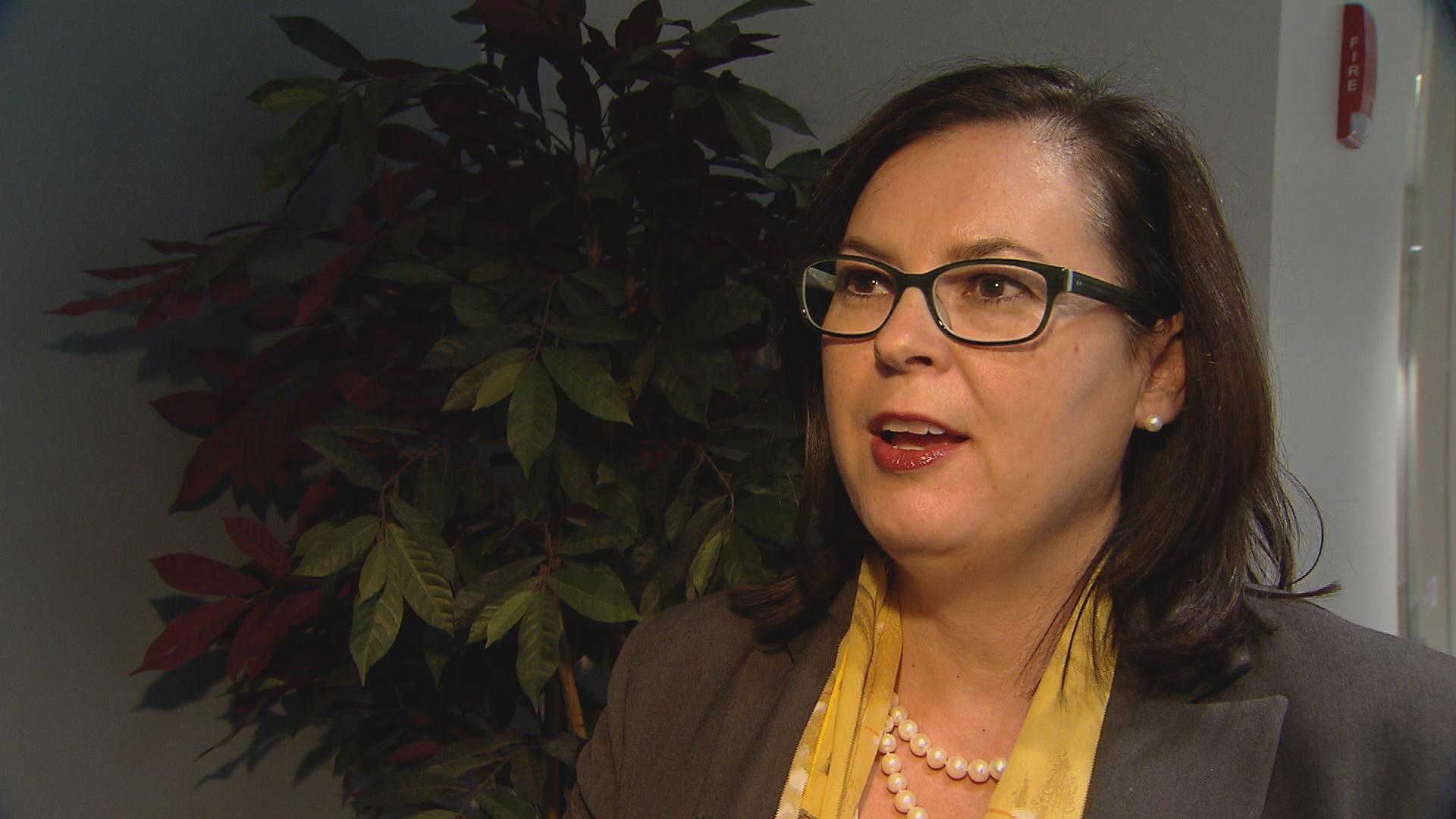 Coalition of Social Service Agencies Files Lawsuit Against Governor, State Agencies
May 4: On Wednesday, a coalition of 64 Illinois-based human and social service agencies and companies filed a lawsuit against Gov. Bruce Rauner and the directors of six statewide agencies seeking payment for work performed since July 1, 2015.
---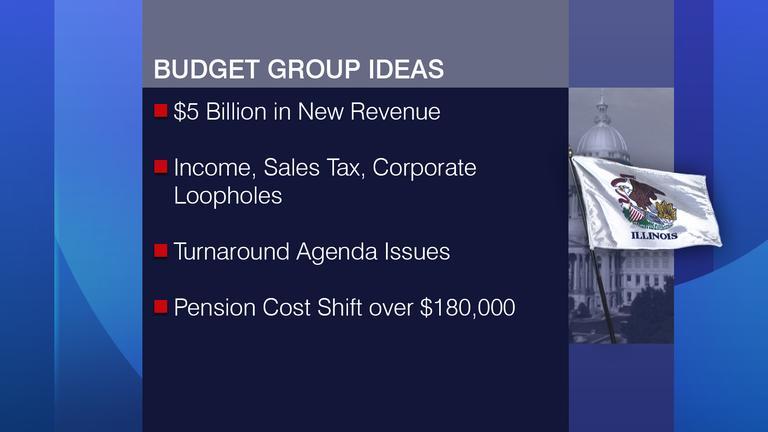 Grand Budget Bargain Progress in Springfield
May 3: We have the latest on action from Springfield, including whether or not a secret budget working group has a grand bargain in the works to finally break the budget stalemate.
---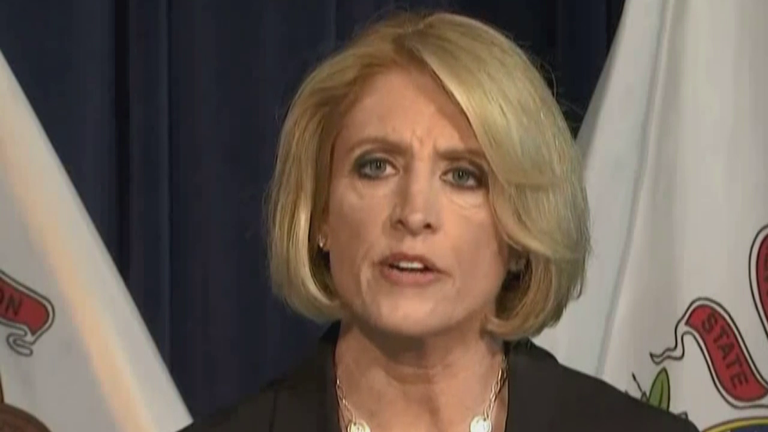 Comptroller Munger: 'Devastating' Budget Stalemate Needs to End
April 18: Illinois Comptroller Leslie Munger tightens state lawmakers' belts, hoping to force a budget deal. Will that work to break the deadlock?
---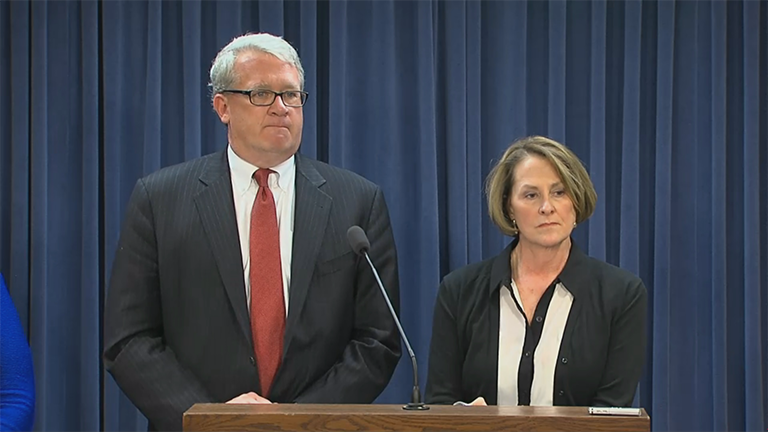 State Republican Leaders Unveil $1.3 Billion Spending Plan
April 7: State Republican leaders unveiled a $1.3 billion spending plan Thursday that they say will be a "lifeline" for social services and other programs that have struggled financially in the ongoing budget impasse.
---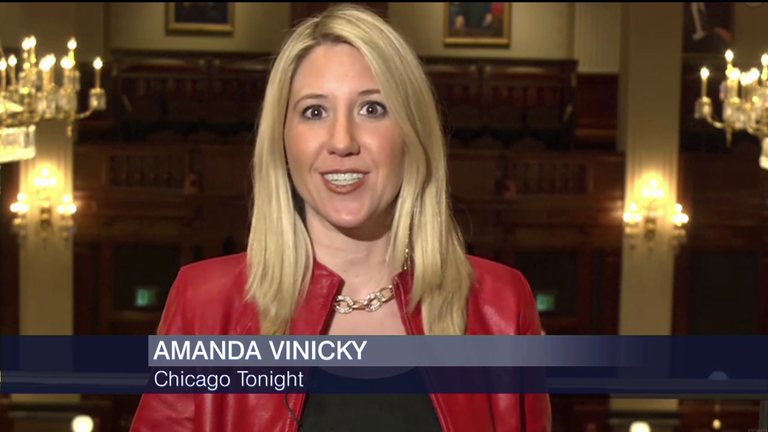 House Back in Session But No Sign of Budget
April 4: State lawmakers return to Springfield this week to vote on a number of measures, but not on the agenda is the No. 1 topic of discussion—the state budget that should have gone into effect last year.
---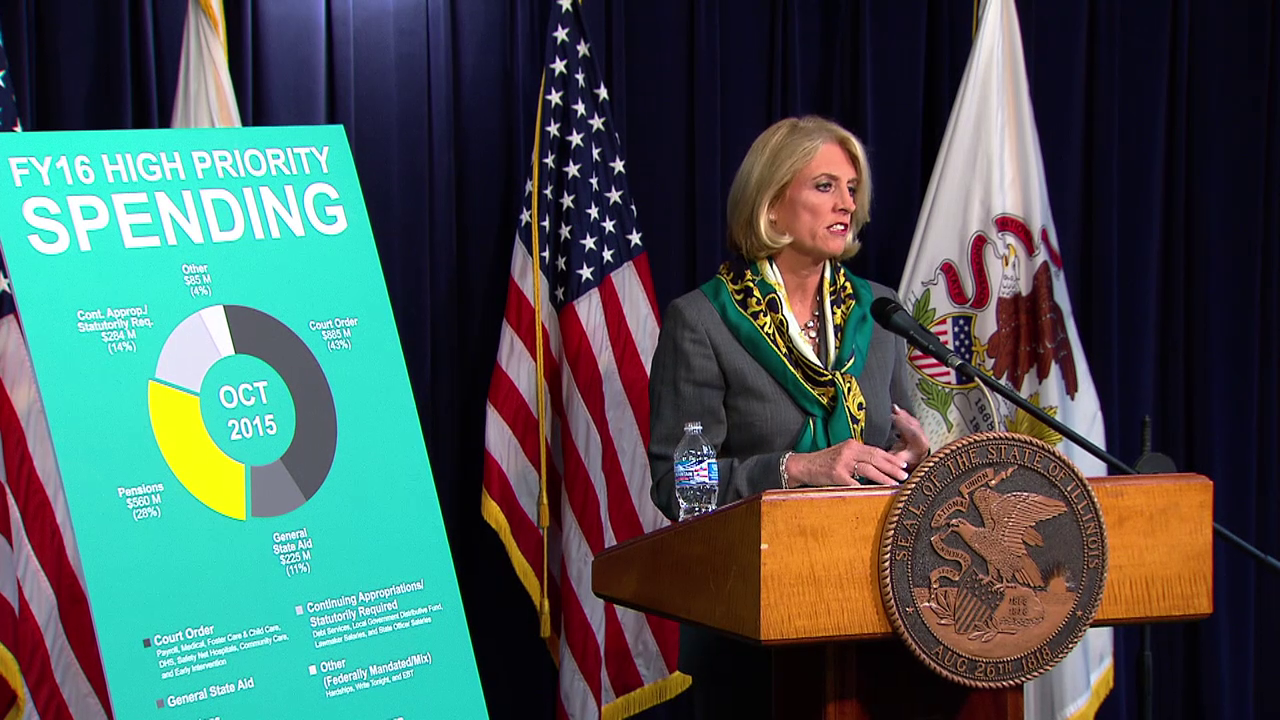 State Comptroller Munger: 'Illinois Is Out of Money Now'
Oct. 14, 2015: A dire report from Illinois' comptroller today: The state budget stalemate has reached an alarming point in the state's ability to make a significant pension payment and pay bills.
---