Republican state lawmakers plan to unveil legislation on Wednesday that would take away mayoral control from the cash-strapped Chicago Public Schools, as reported by "Chicago Tonight's" Paris Schutz.
The plan would create an emergency board to oversee the cash-strapped school district. It would also allow the district to declare bankruptcy and creates an elected school board once it's fiscally on solid ground.
This all comes as the district could announce any day now the layoffs of thousands of teachers. It also comes as a political stalemate in Springfield has prevented lawmakers from passing a budget for more than six months.
[Sources: Lawmakers to Introduce Legislation Allowing Bankruptcy, Oversight for City and CPS]
Furthermore, contract talks with the American Federation of State, County and Municipal Employees (AFSCME), the state's largest union, grew increasingly sour last week when Gov. Bruce Rauner asked the state's labor board to step in, a move that makes a strike a greater possibility.
Joining us to talk about these issues and more are Rep. David Harris (R-Arlington Heights), Rep. Ken Dunkin (D-Chicago), Rep. David McSweeney (R-Barrington Hills) and Rep. Mike Zalewski (D-Riverside).
When asked whether they had been briefed on or heard about Gov. Rauner's plan to introduce legislation on Wednesday – aside from Paris Schutz' reporting on the story – everyone said no.
"I think they want to keep a tight hold on this until tomorrow if indeed they're going to do that," said Harris.
"When you talk about an oversight board for the city of Chicago, that's pretty dramatic," he added. "But it takes legislative action to make it happen. I do support an elected school board for the city of Chicago."
"This conversation could have been averted, had we been in Springfield as consistently as we possibly can," said Dunkin. "We should be there right now, talking about how it is that we can avoid this calamitous discussion of laying off [teachers] and closing our schools."
"Yes, there needs to be reform in Chicago," said McSweeney. "President Cullerton has been very constructive on this point. But we also need to make sure we're focusing on the real issue, a state budget. I'm very concerned about legislation to allow bankruptcy. That could actually drive up the borrowing costs for the city; we borrowed money for the state last week at a record-setting spread. I'm also concerned that it could promote risky behavior."
"The problem with municipal bankruptcy bills is that the creditors and the lawyers get paid first," said Zalewski. "The House Democratic caucus position is that the money should be going into the classrooms."
Watch the video to hear our full discussion.
---
Related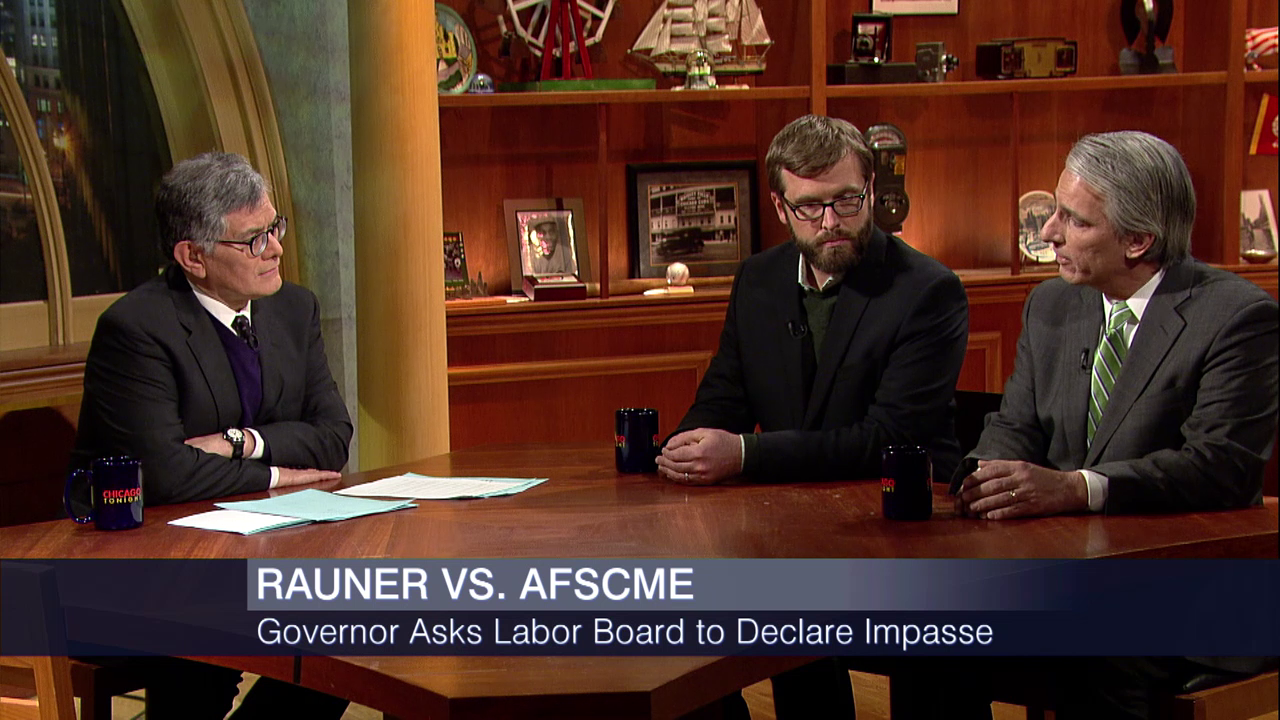 Tension Escalates Between Gov. Rauner, AFSCME
Tensions are rising between Gov. Bruce Rauner and one of Illinois' largest unions. We discuss what that could mean for the state with Anders Lindall, public affairs director for AFSCME Council 31; and John Tillman, CEO of the  Illinois Policy Institute.
---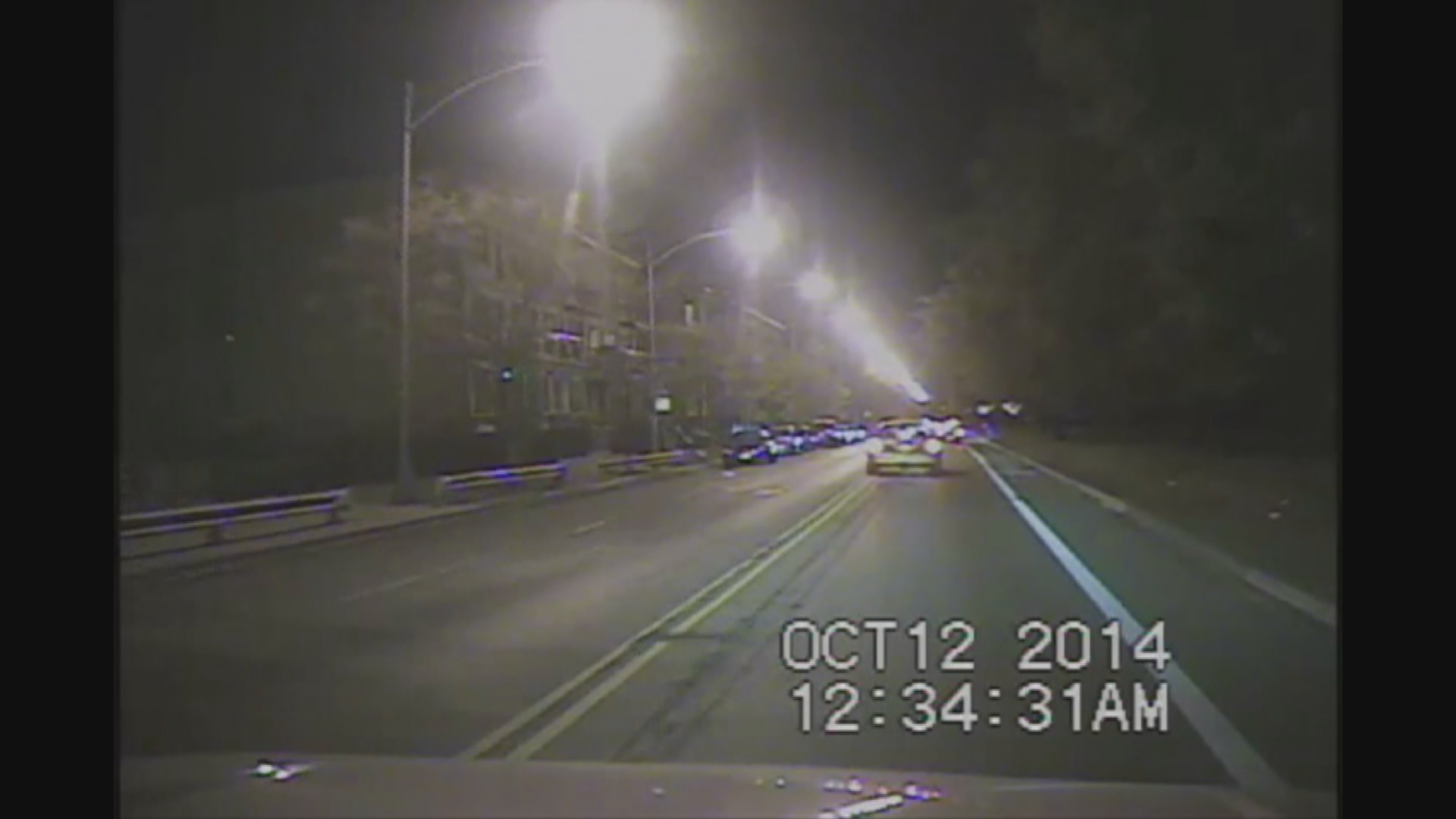 Illinois House Bill Would Make Police Videos More Accessible
The delay in releasing the dash-cam video that shows the fatal shooting of Laquan McDonald has sparked protests for change in Chicago and a new bill in Springfield that would amend the Freedom of Information Act to require law enforcement agencies to prove an exemption is warranted via a court order.
---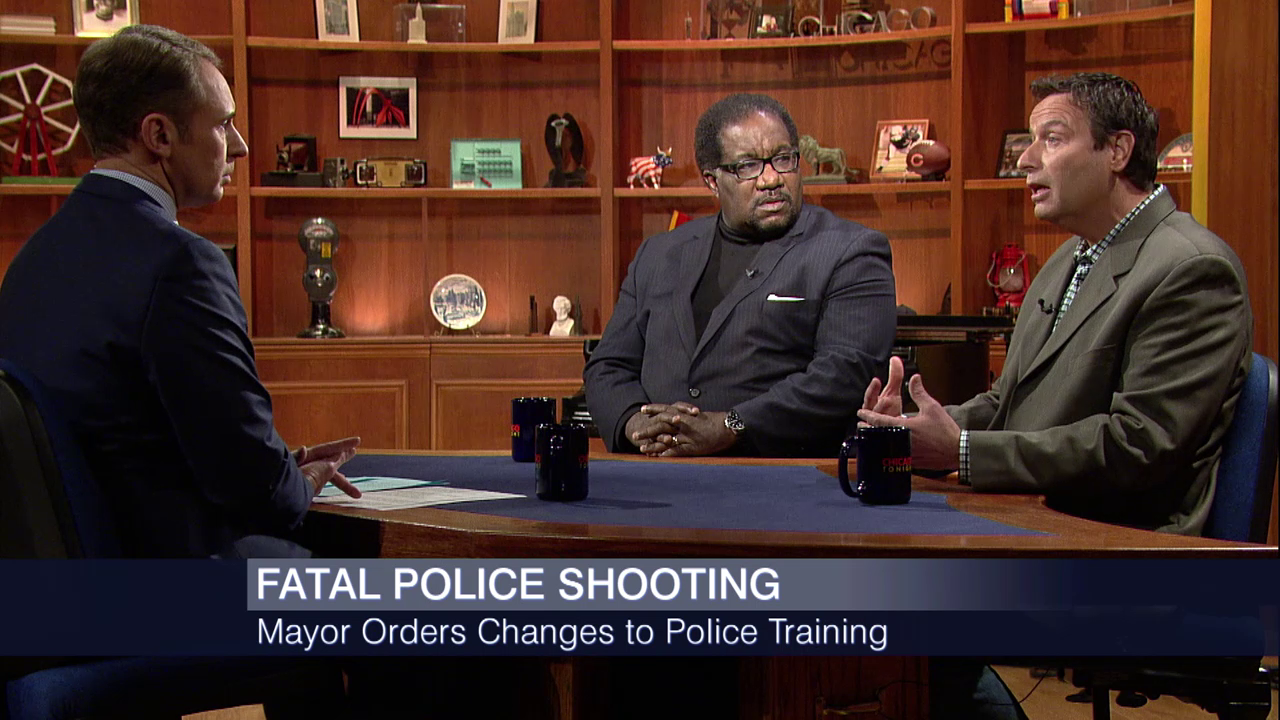 Calls for Police Reform, Training Intensify After Fatal Shootings
Dec. 28, 2015: After two more fatal shootings by the Chicago Police Department over the weekend, calls for urgent police reform and better training of officers have grown louder. What, if anything, could police have done differently to de-escalate the situation, and is more training the answer? We discuss the issues with our panel.
---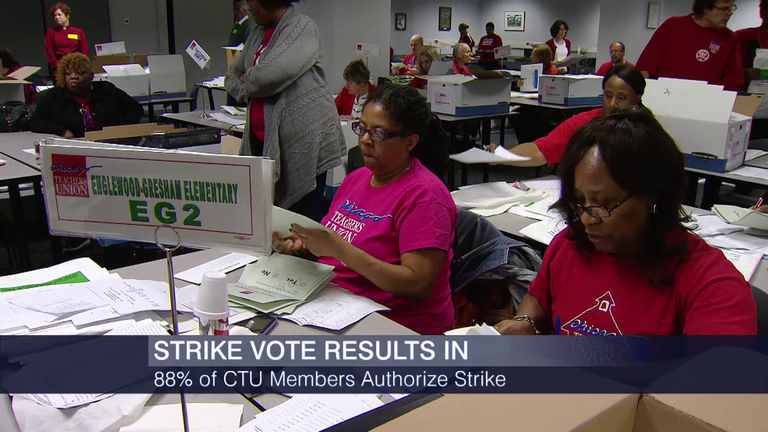 CTU Members Vote to Authorize a Strike
December 2015: Chicago Teachers Union on Monday morning announced that 88 percent of its membership has voted "yes" to the question of authorizing a strike. The vote was taken over three days last week, in which 92 percent of members voted.
---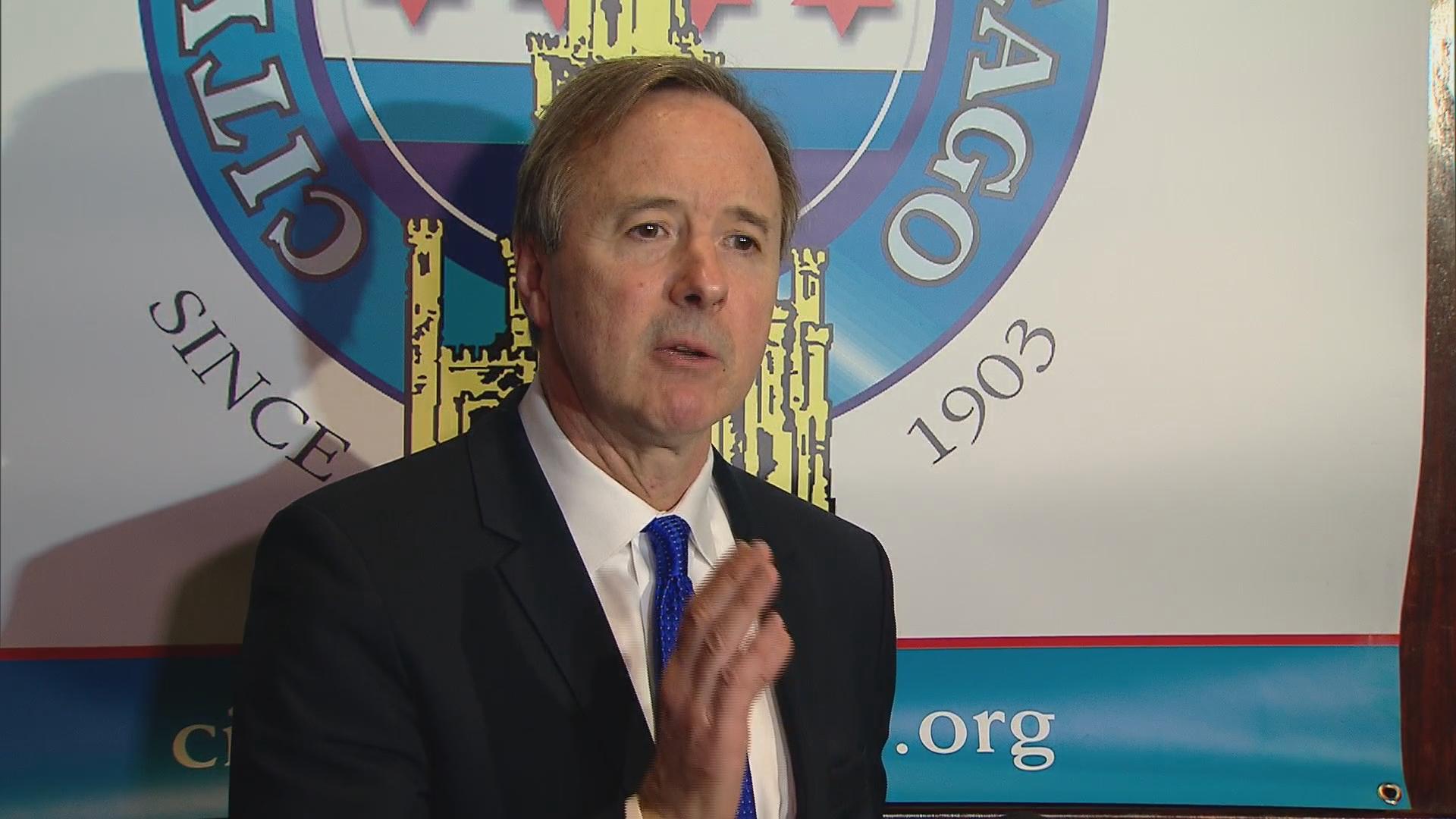 Chicago Public Schools to Springfield: 20 for 20
November 2015: Chicago Public Schools CEO Forrest Claypool is reiterating his call for funding equity from Springfield, saying that if CPS students make up 20 percent of Illinois public school students then the district should receive 20 percent of funding.
---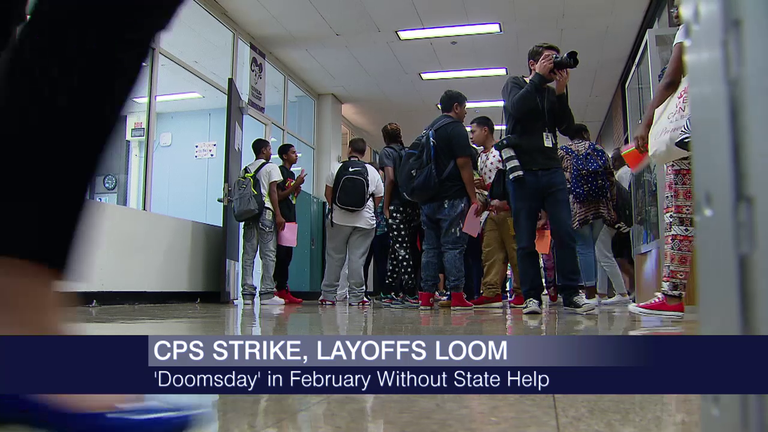 CPS Faces Possible Teachers Strike, Massive Layoffs This Winter
November 2015: Chicago teachers begin steps toward another possible teachers strike, as Chicago Public Schools announce big layoffs on the horizon.
---