The video cannot be displayed.
The day after Hillary Clinton claimed the Democratic presidential nomination, becoming the first female candidate of any major party to do so, all eyes turned to her rival Bernie Sanders. The senator from Vermont said he has no intention of backing down despite Clinton winning a majority of pledged delegates, the popular vote and most states that have held primaries.
"I am pretty good in arithmetic and I know that the fight in front of us is a very, very steep fight," Sanders told supporters Tuesday night at rally inside an airport hangar in Santa Monica, California. "But we will continue to fight for every vote and every delegate we can get."
James Warren, chief media writer for the Poynter Institute and Vanity Fair and national political columnist for U.S. News & World Report, said getting Sanders' endorsement is essential for Clinton.
"It's going to be one of the most challenging acts of persuasion I think she's ever had," Warren said. "Sanders, I don't think, is going to get out any time very soon, but he knows he's not going to win. And the biggest question is, where do those millions of very loyal Sanders voters go? I don't think it's an open-and-shut question."
Warren said there's no guarantee Clinton will get Sanders' supporters, since many of them are white, working-class voters.
"You have two of the most famous people in the United States of America, each of whom evokes very powerful, very negative images and emotions. A lot of people hate both of them," Warren said of Clinton and Donald Trump, the presumptive Republican nominee.
Now Clinton will have to pivot to Trump and take on his attacks.
"He's going to start bashing Hillary Clinton unceasingly as the product of a corrupt system, and 'lying Hillary' and 'an enabler of Bill,'" Warren said. "He's made clear what's going to happen. But can he deal with the notion that he is deceitful, and at times, outright lies?"
Warren said the Republicans who have tepidly thrown their support behind Trump have not come off looking very good, particularly after Trump's recent remarks about federal Judge Gonzalo Curiel, who is overseeing a lawsuit against Trump University. Trump says he does not believe he can receive a fair trial because of Curiel's Mexican heritage, though Curiel was born in Indiana.
Those comments have sparked outrage from both Democrats and Republicans. House Speaker Paul Ryan (R-Wisconsin) said Trump's claims are "sort of like the textbook definition of a racist comment," though he will continue to back Trump. But that isn't the case for Sen. Mark Kirk (R-Illinois), who said Tuesday he is withdrawing his support of Trump.
According to Warren, the electoral map should favor the Democrats in November.
"There are like 11 or 12 states and the District of Columbia which the last five or six elections have gone Democratic. That's only true of about five or six states when it comes to the Republicans. So in many ways, it's hers to lose," Warren said.
Below, watch Clinton's speech after clinching the nomination.
---
Below, watch Sanders' speech declaring he will continue to fight.
---
Below, watch Trump's speech before supporters in New York on Tuesday.
---
Sign up for our morning newsletter to get all of our stories delivered to your mailbox each weekday.
---
More election coverage from 'Chicago Tonight'
As Primaries Wind Down, Trump Seems Assured, Clinton and Sanders Scuffle
May 19: With less than a month until the end of the presidential primaries and caucuses, Donald Trump appears confident he'll pick up the Republican nomination. Despite Hillary Clinton's commanding lead in pledged and unpledged delegates, Sen. Bernie Sanders pushes on.
---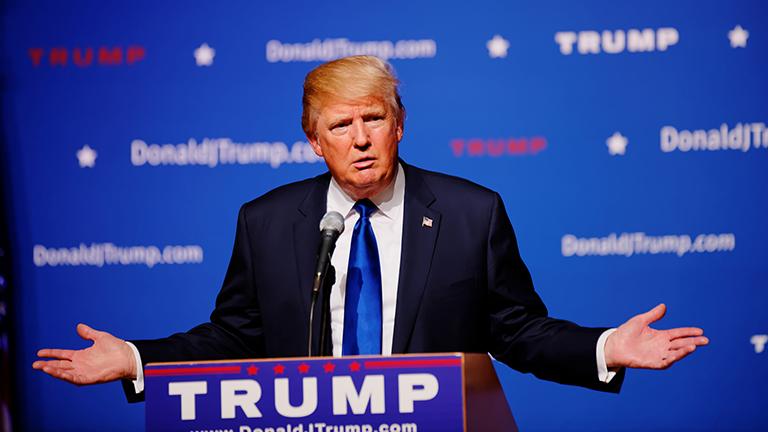 How Donald Trump's Rise Could Impact Illinois Races
May 5: Now that Donald Trump is the presumptive Republican presidential nominee, the hand-wringing and discord within the party is growing.
---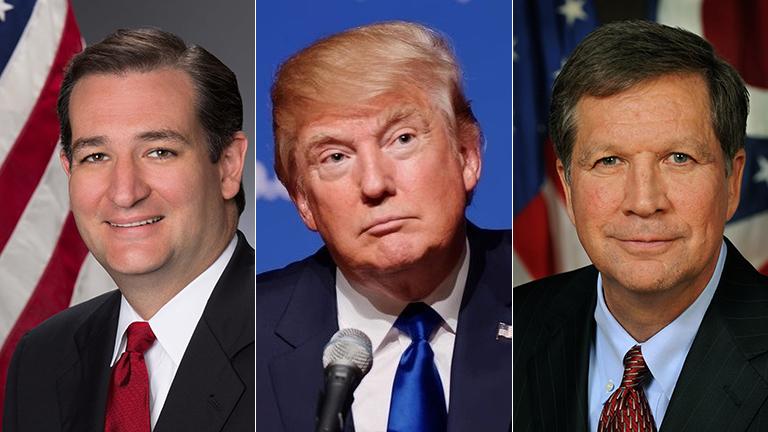 Indiana Primary: Front-Runner Trump, Cruz in War of Words
May 3: The barbs turned personal during Tuesday's primary battle in Indiana. Trump claimed another victory, and Cruz suspended his campaign. What will these results mean for the big picture?
---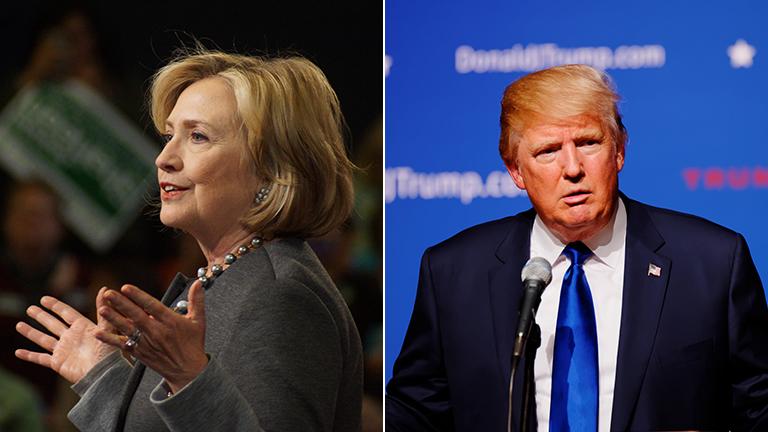 Do Big Wins for Clinton, Trump in New York Signal End of Primary Season?
April 20: Tuesday's primary in New York proved that Hillary Clinton and Donald Trump are the front-runners in their respective parties, with both candidates winning big in a state that was crucial to each campaign. What does it mean for the other candidates moving forward?
---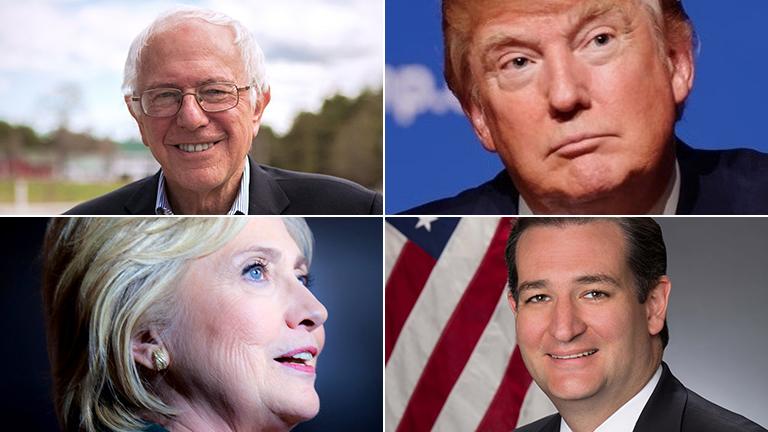 Complaints of 'Rigged' Delegate System Follow Trump Loss in Colorado
April 12: As Republican presidential front-runner Donald Trump blasts the delegate-selection process, we take a look at how it works on both sides of the aisle.
---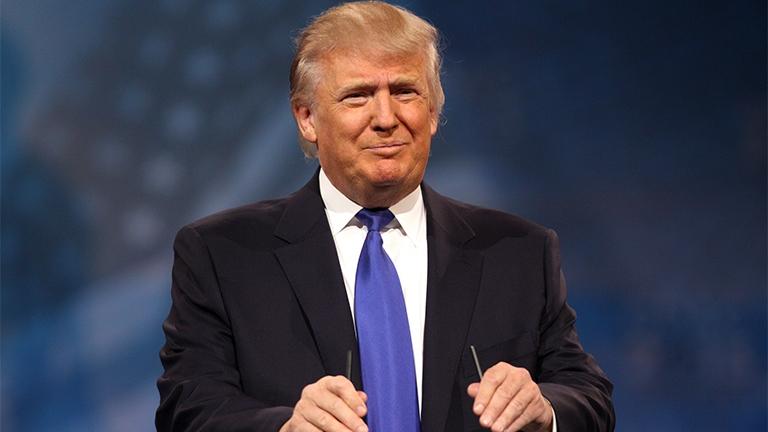 Analyzing Efforts to Stop Trump, Possibility of Brokered GOP Convention
March 21: Efforts to derail Donald Trump's momentum heat up within the GOP as voters in Arizona and Utah decide who to support in Tuesday's primaries.
---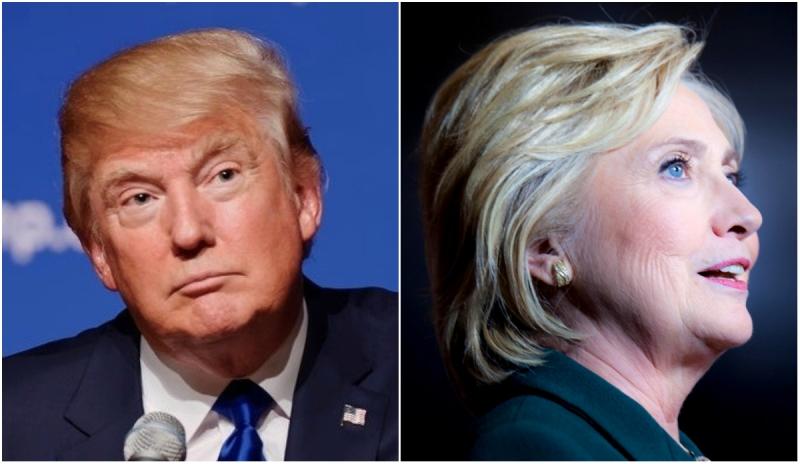 Presidential Front-Runners Trump and Clinton Win in Illinois
March 15: Donald Trump is the winner in Illinois, gaining 24 delegates in the state's Republican presidential primary. On the Democratic side, Hillary Clinton eked out a close victory over Bernie Sanders.