The video cannot be displayed.
Former U.S. House Speaker Dennis Hastert will be sentenced on Wednesday.
He could become the highest ranking federal public officeholder ever to go to prison.
Hastert pleaded guilty in connection to a $1.7 million hush-money scheme to allegedly keep sexual abuse allegations secret.
According to prosecutors, Hastert will face one of his four alleged victims of sexual abuse, this one known in court documents as "Individual D." He will also face the sister of another alleged victim, Stephen Reinboldt, who died of AIDS.
The two will testify before federal Judge Thomas Durkin before he decides on a sentence.
Hastert pleaded guilty to a charge related to the way he withdrew that $1.7 million which allowed him to evade having to report any of it. This was used to pay "Individual A" the hush money the two had agreed upon.
The attorney for "Individual A" confirmed he will not be in court Wednesday.
The sentencing guidelines of the agreement call for probation to six months of jail time, although Durkin can deliver a longer sentence. And from recent comments in court hearings, many observers believe Durkin might.
He will also consider the 60 letters sent in support of Hastert that plead for probation. These letters were written by Hastert's family members, former colleagues in Congress, former staff members and other acquaintances.
Hastert's wife Jean Hastert writes:
"He has always been selfless with his time and talents and has been incredibly devoted to the success of others. If one of his students or wrestlers ever needed anything of him, he would be there for them, and he was never happier than when he could watch someone he helped succeed."
Meanwhile, a letter from former House Majority Whip Tom Delay reads:
"I know his heart and have seen it up close and personal. We all have our flaws, but Dennis Hastert has very few. He is a good man that loves the lord. He gets his integrity and values from Him. He doesn't deserve what he is going through."
Breach of contract suit
At the same time, "Individual A" is suing Hastert for the remainder of the money they allegedly agreed to as part of the payoff: $3.5 million. The attorney for "Individual A" says Hastert still owes $1.8 million of the total, and that she believes the feds won't seize the money her client has already gotten. She says that although nothing was written in ink, Hastert has to pay up.
"My client entered into an agreement with Mr. Hastert," said attorney Kristi Browne. "They both agreed this was a reasonable sum. There are a lot of oral contracts that are enforceable and people enter into them all the time. In the 1990s, McDonald's settled for millions based on an oral contract. Most people think of a contract being a written document, but it really is just an agreement between two parties."
In court filings from prosecutors, it's alleged that "Individual A" had been molested by Hastert when he was a 14-year-old student on a sleep-away trip with him. His attorney says he has suffered depression, anxiety, panic attacks and unstable employment throughout his life.
---
Document: Read the complaint filed by Individual A.
---
Still, unlike the victims who will come forward, "Individual A" has asked to stay anonymous.
"Everyone handles a situation like this differently," Browne said. "He's a very private person and that's how he chooses to handle it. Different victims respond to it differently and process it differently, and they should do what they feel most comfortable doing."
Browne says "Individual A" waited 30-plus years to confront Hastert because he didn't realize that what happened to him was abuse until he heard about other victims.
Hastert's sentencing is scheduled for 10 a.m. Wednesday. We asked Hastert's attorneys today if Hastert indeed would show for the sentencing, or if they may ask for a delay – we also asked if the defense would present further character witnesses – the attorneys simply said "no comment."
Follow Paris Schutz on Twitter: @paschutz
---
Related stories from "Chicago Tonight"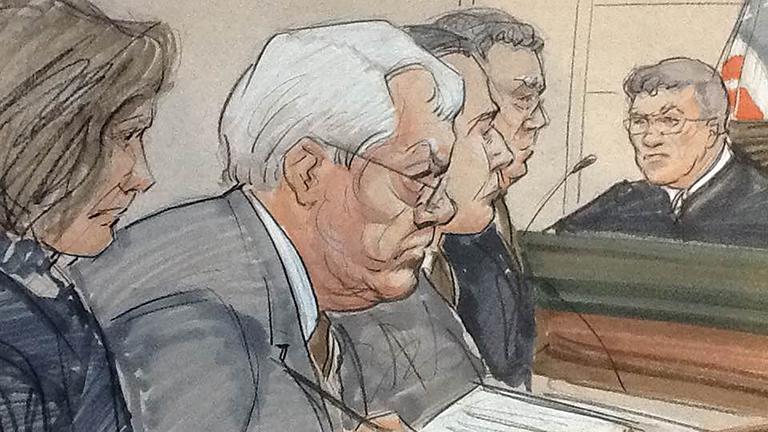 Could Sexual Abuse Allegations Impact Dennis Hastert's Sentence?
April 11: The sexual abuse allegations against Dennis Hastert could send him to prison, even though he has not been charged or convicted of the crime. WBEZ senior news editor Robert Wildeboer explains.
---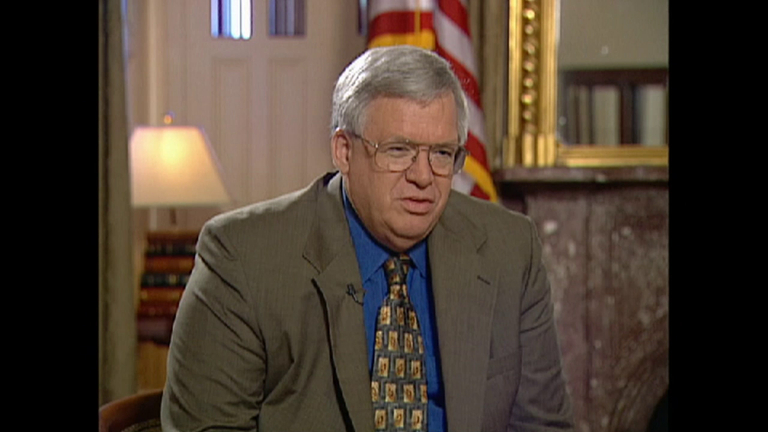 Reporters Shine Light on alleged Victims in Dennis Hastert Case
April 11: Recent court documents claim former U.S. House Speaker Dennis Hastert sexually abused five students. We talk with a Chicago Tribune reporter covering the case.
---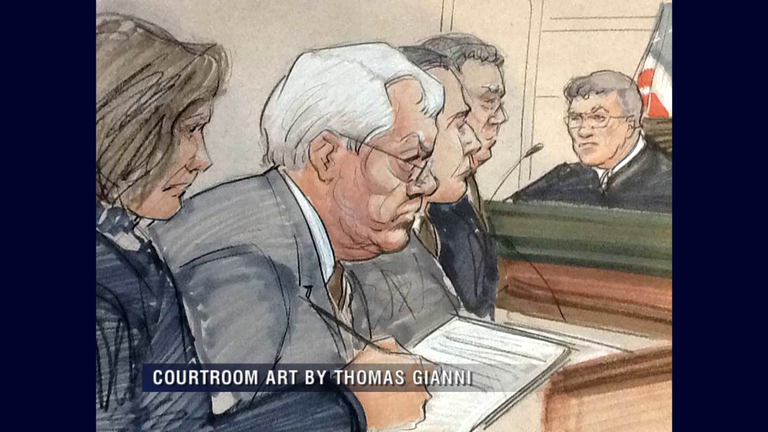 Dennis Hastert Pleads Guilty to Federal Charges in Hush-Money Scheme
Oct. 28, 2015: Former U.S. House Speaker Dennis Hastert pleads guilty to federal charges connected to a hush-money scheme. Did anything else come to light about this mysterious case?
---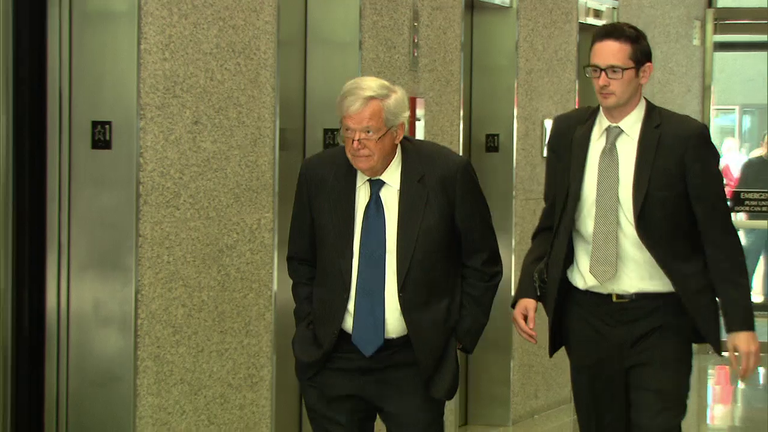 Dennis Hastert Pleads Not Guilty
June 9, 2015: Former U.S. House Speaker Dennis Hastert, who's accused of bank fraud and lying to the FBI in connection with a sexual abuse scandal, pleads not guilty in federal court.
---
A Closer Look at the Charges Against Dennis Hastert
June 1, 2015: We take a closer look at the legal issues behind the indictment and the possible ramifications.
---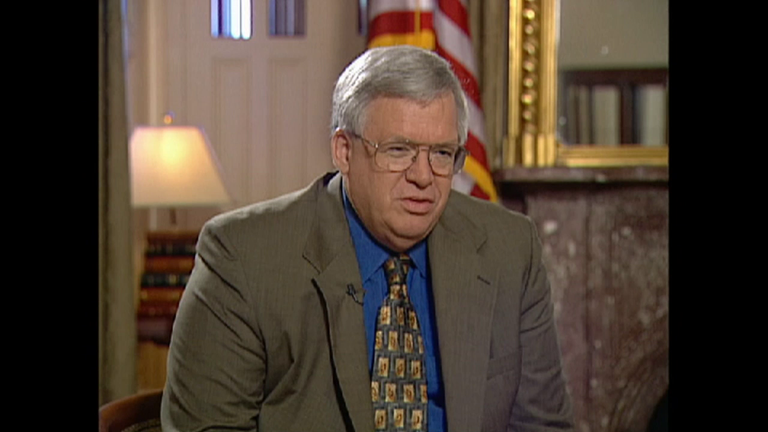 Former US Speaker of the House Dennis Hastert Indicted
May 28, 2015: Late Thursday afternoon, former U.S. Speaker Dennis Hastert was charged in a scheme to withdraw millions of dollars to pay off an accuser for "past misconduct."
---