The sexual abuse allegations against Dennis Hastert could send him to prison, even though he has not been charged or convicted of the crime. Last Friday, prosecutors filed a document revealing the details of the alleged abuse.
Rob Wildeboer, senior editor of news at WBEZ, said charging Hastert in a separate case for the alleged sexual abuse isn't likely since the alleged crimes are beyond the statute of limitations.
"These are 40-year-old allegations, so to bring charges now on sexual abuse is just not possible," Wildeboer said.
But the judge can consider a wide range of issues that may impact the sentencing. Wildeboer said the defense could argue that his illness and his "unprecedented fall from grace" could lead to a lighter sentence. But on the other side, prosecutors will likely point to the sexual abuse allegations as a reason for a stricter sentence. 
"What you have is a situation that I think a lot of people would be surprised by – a guy could go to prison or serve a longer prison sentence for allegations that were never indicted, allegations that were never proven, never convicted of. But in this case, the sexual abuse allegations could land Hastert in prison or lengthen his stay in prison."
Because Hastert entered a plea deal, the sentencing guidelines require zero months (or probation) to six months in prison. Prosecutors have previously indicated that they will pursue a sentence that falls within those guidelines.
According to Wildeboer, the only way that sexual abuse allegations would impact Hastert's sentencing is if an alleged abuse victim testifies at the sentencing hearing.
"Just because the Tribune published a bunch of stories on the allegations against Hastert doesn't mean the judge can consider them," Wildeboer said. "Here, you would have victims testifying ... But of course that's a pretty big ask of a prosecutor or a court to make of a victim of sexual abuse, many of whom feel there's a stigma attached to it obviously, who might not want to go court in any case to say what's happened to them, let alone in a case that's going to be broadcast nationally and internationally."
---
Related stories from "Chicago Tonight"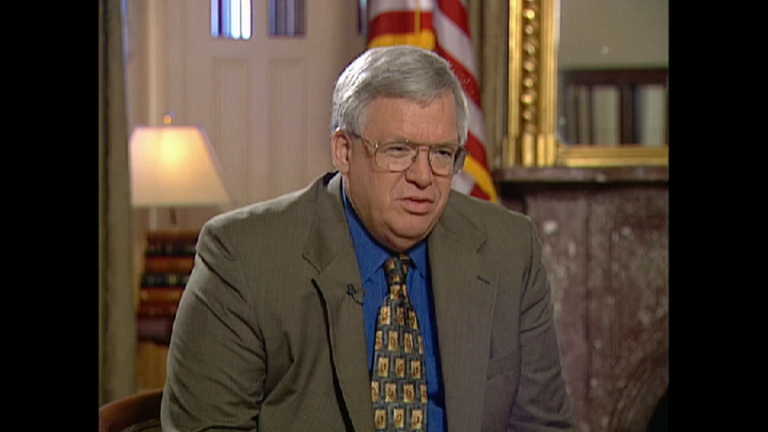 Reporters Shine Light on Alleged Victims in Dennis Hastert Case
April 11: Recent court documents claim former U.S. House Speaker Dennis Hastert sexually abused five students. We talk with a Chicago Tribune reporter covering the case.
---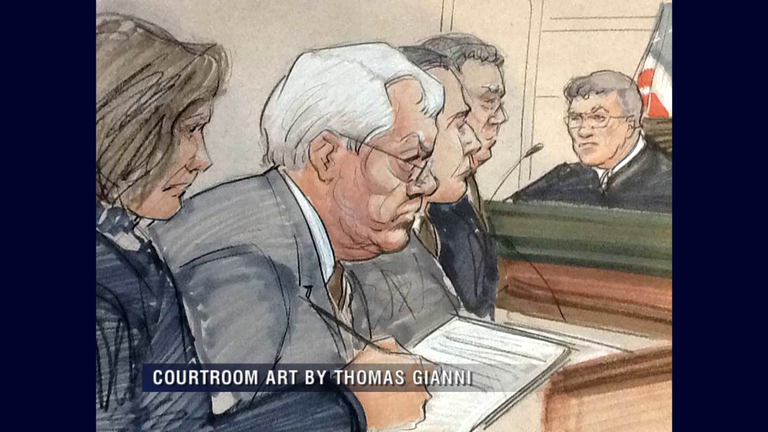 Dennis Hastert Pleads Guilty to Federal Charges in Hush-Money Scheme
Oct. 28, 2015: Former U.S. House Speaker Dennis Hastert pleads guilty to federal charges connected to a hush-money scheme. Did anything else come to light about this mysterious case?
---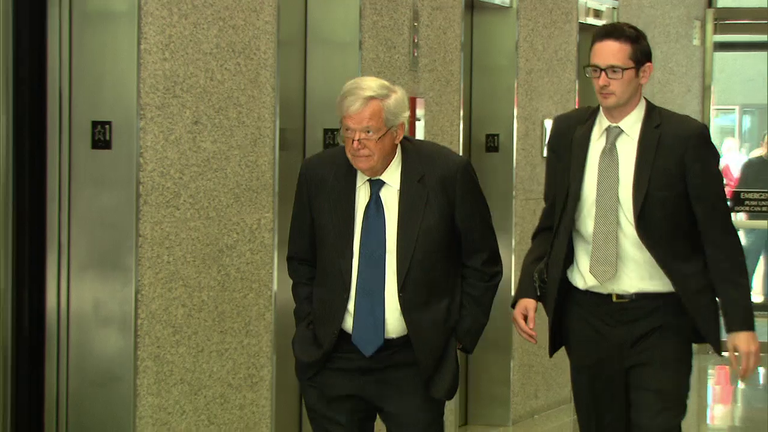 Dennis Hastert Pleads Not Guilty
June 9, 2015: Former U.S. House Speaker Dennis Hastert, who's accused of bank fraud and lying to the FBI in connection with a sexual abuse scandal, pleads not guilty in federal court.
---
A Closer Look at the Charges Against Dennis Hastert
June 1, 2015: We take a closer look at the legal issues behind the indictment and the possible ramifications.
---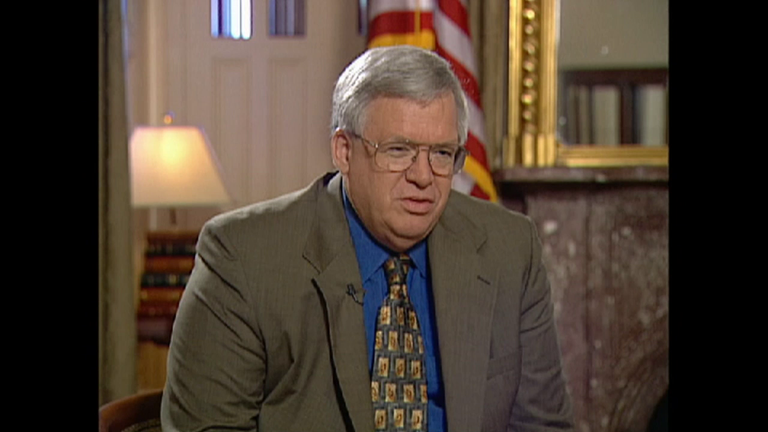 Former US Speaker of the House Dennis Hastert Indicted
May 28, 2015: Late Thursday afternoon, former U.S. Speaker Dennis Hastert was charged in a scheme to withdraw millions of dollars to pay off an accuser for "past misconduct."
---