A federal judge will decide the fate of former U.S. House Speaker Dennis Hastert later this month, but maybe not before hearing from one of the five former Yorkville High School students who federal prosecutors say were sexually abused decades ago by Hastert when he worked at the school as a wrestling coach.
Federal prosecutors say the alleged victim, known only as Individual D, might take the stand April 27 during Hastert's sentencing. Up until last week, very little was known about Individual D or the other students, but more details emerged Thursday when the Chicago Tribune's Christy Gutowski and Jeff Coen tracked down three of the five alleged victims.
Among them was Individual A, who received $1.7 million from Hastert that ended up catching the attention of federal authorities. Hastert has plead guilty to hush-money charges, and could face up to six months in prison, according to a plea agreement with prosecutors. On Friday, the federal government submitted sentencing guidelines for the Hastert case.
Christy Gutowski is one of the Chicago Tribune reporters who investigated the story.
She said their approach was a "boots on the ground" method, using a team of reporters to go through old yearbooks, compile a list of former wrestlers and then go knocking on doors. Gutowski said investigating this story was "heartbreaking."
"When I was going through the old yearbooks from the '60s and '70s, you get to memorize these faces and you become curious what happened to these people in life," Gutowski said. "It became very personal to me. I wanted to know, were they hiding a dark secret? Were they harmed? Did they go to someone in power and ask for help and no one believe them?"
In the indictment, Individual A was not identified – even by gender. But the indictment said that Individual A knew Hastert most of his life.
"That 'most of' is what I really became completely focused on. And what bothered me – I'm not some huge political person – but even I knew that this man was the longest reigning Republican speaker in our history, and he's directly affected my personal liberties, and your personal liberties and the public's personal liberties and I wanted to know, the Tribune wanted to get to the truth of what happened," Gutowski said.  "Really, it was just a needle in a haystack."
Finding Individual A took a long time. The Tribune team reached out to almost 100 wrestlers.
"Finally, some of them started trusting us, and one victim came forward in October. He still isn't willing to tell his story publically so we haven't identified him," Gutowski said.
Around Christmas, while Gutowski  was in the midst of covering the release of the Laquan McDonald shooting video, a wrestler suggested they look into a person who turned out to be Individual A.
Gutowski said a lot of the alleged victims have some things in common.
"[They are] college educated. Dennis Hastert knew their families well. Their parents trusted him. Some of them stayed close, others have gone far, [they are] successful. All of them have had their own personal struggles," she said.
"There are some people that still don't believe this. These victims are growing in strength and numbers, but they're very aware of that. I talked to one member of his '76 state championship team who told me 'I don't care if he did do it. He's my coach. I love him. I still respect him. It doesn't change my mind.' So they've been dealing with this their whole lives."
---
Related stories from 'Chicago Tonight'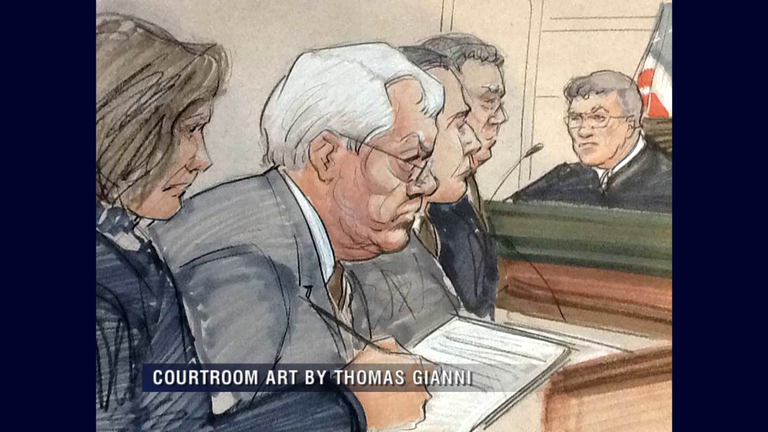 Dennis Hastert Pleads Guilty to Federal Charges in Hush-Money Scheme
Oct. 28, 2015: Former U.S. House Speaker Dennis Hastert pleads guilty to federal charges connected to a hush-money scheme. Did anything else come to light about this mysterious case?
---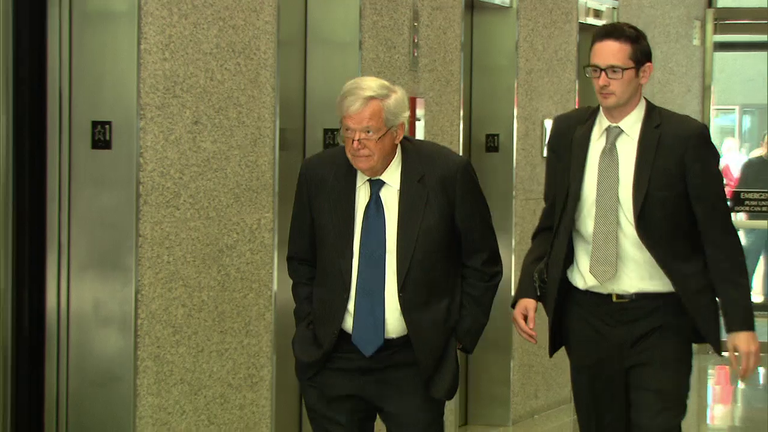 Dennis Hastert Pleads Not Guilty
June 9, 2015: Former U.S. House Speaker Dennis Hastert, who's accused of bank fraud and lying to the FBI in connection with a sexual abuse scandal, pleads not guilty in federal court. 
---
A Closer Look at the Charges Against Dennis Hastert
June 1, 2015: We take a closer look at the legal issues behind the indictment and the possible ramifications.
---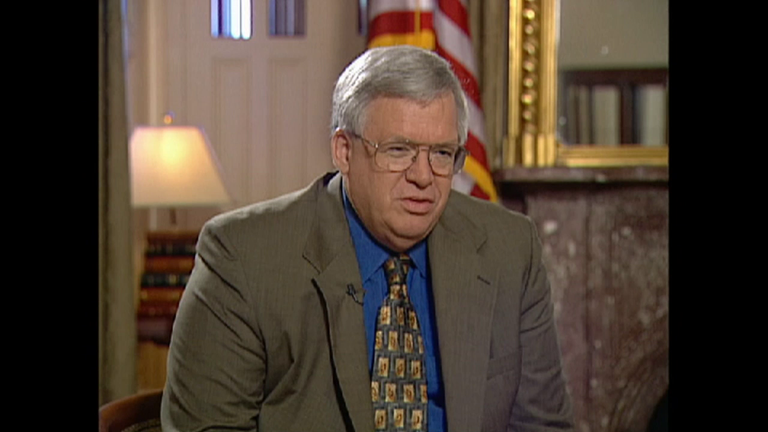 Former US Speaker of the House Dennis Hastert Indicted
May 28, 2015: Late Thursday afternoon, former U.S. Speaker Dennis Hastert was charged in a scheme to withdraw millions of dollars to pay off an accuser for "past misconduct."
---