Nearly a week after the Illinois primary election, Gov. Bruce Rauner said Monday he has not received any commitment from House Speaker Michael Madigan to resume negotiations on a state budget for what remains of the current fiscal year.
"The reality is … the speaker's style is not to be compromising in a group. That's not how he works," Rauner said. "My own view is that further four-leader meetings will not be productive. I'm hoping that the speaker and I can meet in private soon." 
Legislative leaders had largely abandoned any talks on a state budget until the fallout from the primary could be assessed. One of the most significant results was the defeat of incumbent Democratic Rep. Ken Dunkin who broke ranks with the Democratic majority and sided with the governor on several key pieces of legislation.
[Madigan Flexes Muscle in General Assembly Primaries]
But if Dunkin's primary defeat was a victory for Speaker Madigan, it hasn't resulted in a renewed vigor on the part of the Democratic leaders to push their agenda in Springfield. And the governor says he's frustrated by inaction. 
"I've asked the General Assembly to come back now that primaries are done and unfortunately it looks like they're going to stay on vacation until April 4. I'm more than a little frustrated about that," he said. 
In the meantime, state universities are tapping into reserves and making cuts to make it through the school year in the absence of any state funding since last July. Chicago State University on the city's South Side could be forced to close in the weeks to come. Thousands of needy college students have also not received Monetary Assistance Program (MAP) grants this year to the tune of $72 million.
But Rauner insists there are immediate solutions. "If we did procurement reform, that would free up more than enough money to fund MAP grants. We could do that, that's bipartisan," he said. "Our university system could be funded for hundreds of millions of dollars if we took some excess funds out of special purpose funds and put them into university funding. That bill has already been sponsored on a bipartisan basis. So far the speaker has not been willing to call the university funding bill along with the special purpose fund reallocation." 
But in statement, Speaker Madigan spokesman Steve Brown says:
"[A]n erosion of the purchasing reforms put in place after the Ryan-Blago years must be closely studied. Since there is no reason to believe any changes could produce immediate (i.e. spendable) savings our review continues. I expect any action will be based on recommendations of the Policy Procurement Board."
As for any help for the Chicago Public Schools dire financial situation the governor says, "Obviously I continue to be extremely concerned about the financial condition of the Chicago Public Schools. The state board of education is following the law and the process to do their own analysis of the Chicago Public Schools." 
"And as I've said in the past I believe that one of the options that should be explored for CPS is reorganizing their debts and their contracts under court supervision because that may be one the best ways to allow teachers to keep their positions. If we don't have that option on the table I'm concerned that the only other option is massive tax hikes on homeowners and small business owners. I'm talking massive and that would be tragic," he added.
The Governor also waded into the turmoil surrounding the Republican presidential nomination.
"I will support the Republican party's nominee for president I will do everything I can to work with that nominee," said Rauner.
When asked by a reporter if the nominee turns out to be the current front-runner, Donald Trump, why he would support him, Rauner replied, "I'm the leader of the Republican party in Illinois. I'm not going to comment in detail about candidates.
"As I've said from the beginning I think we should respect the voters decisions. The process is still in midstream. I think we should let the process play out."
---
Related 'Chicago Tonight' content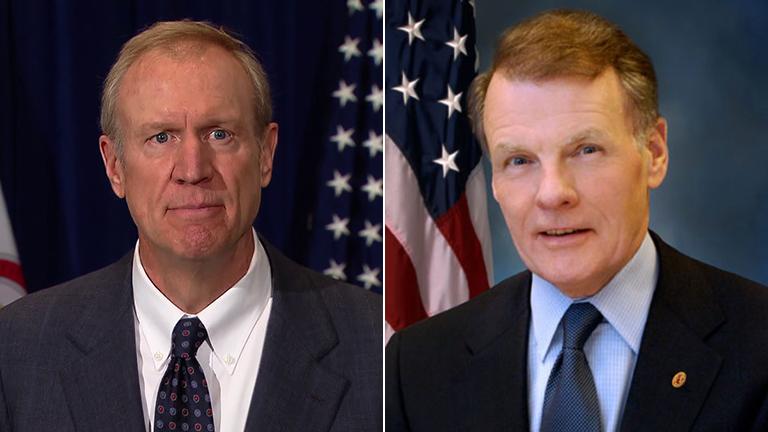 Madigan Flexes Muscle in General Assembly Primaries
March 15: Gov. Bruce Rauner is coming up empty in his bid to influence several General Assembly primary races, despite he and allies spending millions of dollars. If tonight's races are indicative of a wider proxy war with House Speaker Mike Madigan, Madigan appears to be the runaway winner. 
---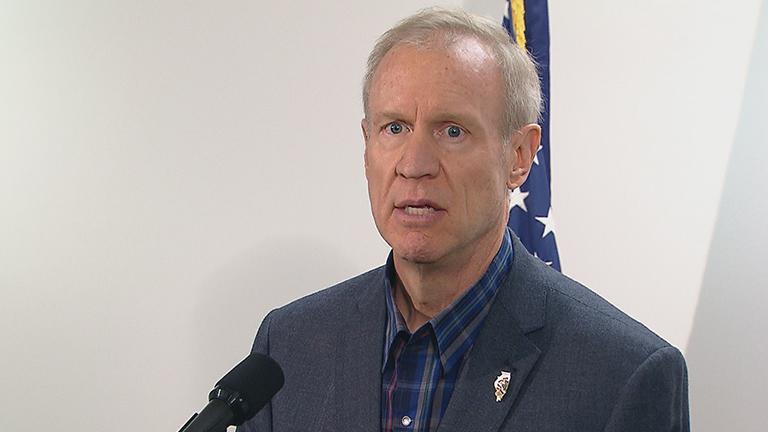 Gov. Rauner: Speaker Madigan Holding Higher Education Hostage
Feb. 29: Gov. Bruce Rauner says there are bills he supports that would fund higher education institutions in Illinois, but he says powerful House Speaker Mike Madigan is making sure they do not go anywhere. 
---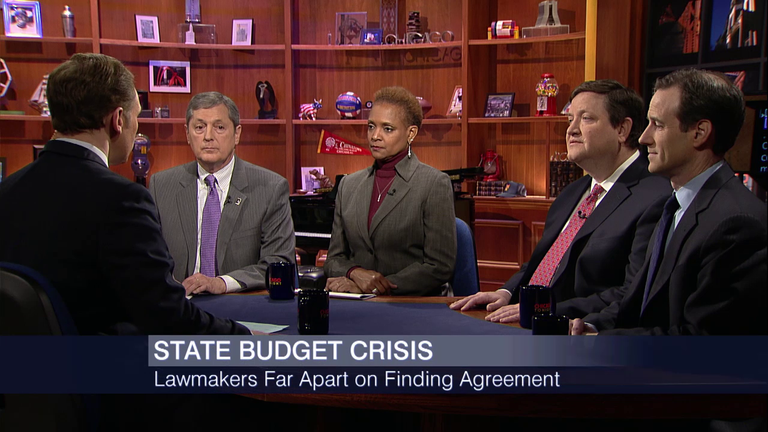 State Lawmakers on CPS, MAP Grants and Budget Woes at Universities
Feb. 25: The state's unprecedented political stalemate over the budget is increasingly sucking public education into financial uncertainty. State lawmakers discuss the fight over public education and Gov. Bruce Rauner's budget ultimatum.
---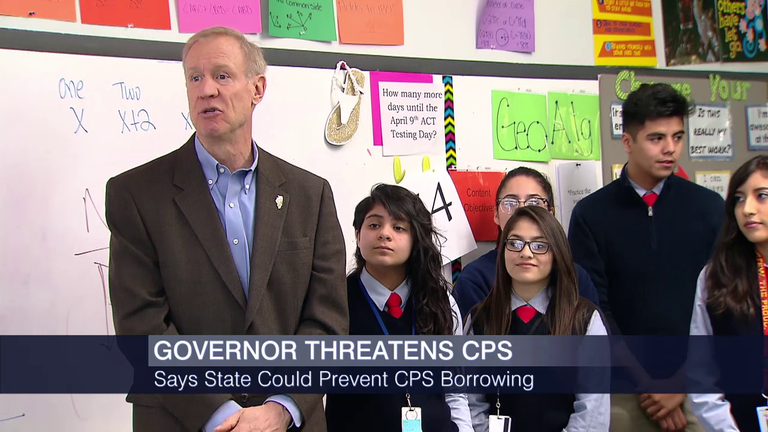 Gov. Rauner Threatens to Choke CPS Borrowing
Feb. 22: Gov. Bruce Rauner makes another move to take over Chicago Public Schools. This one, he says, could happen without legislative approval.
---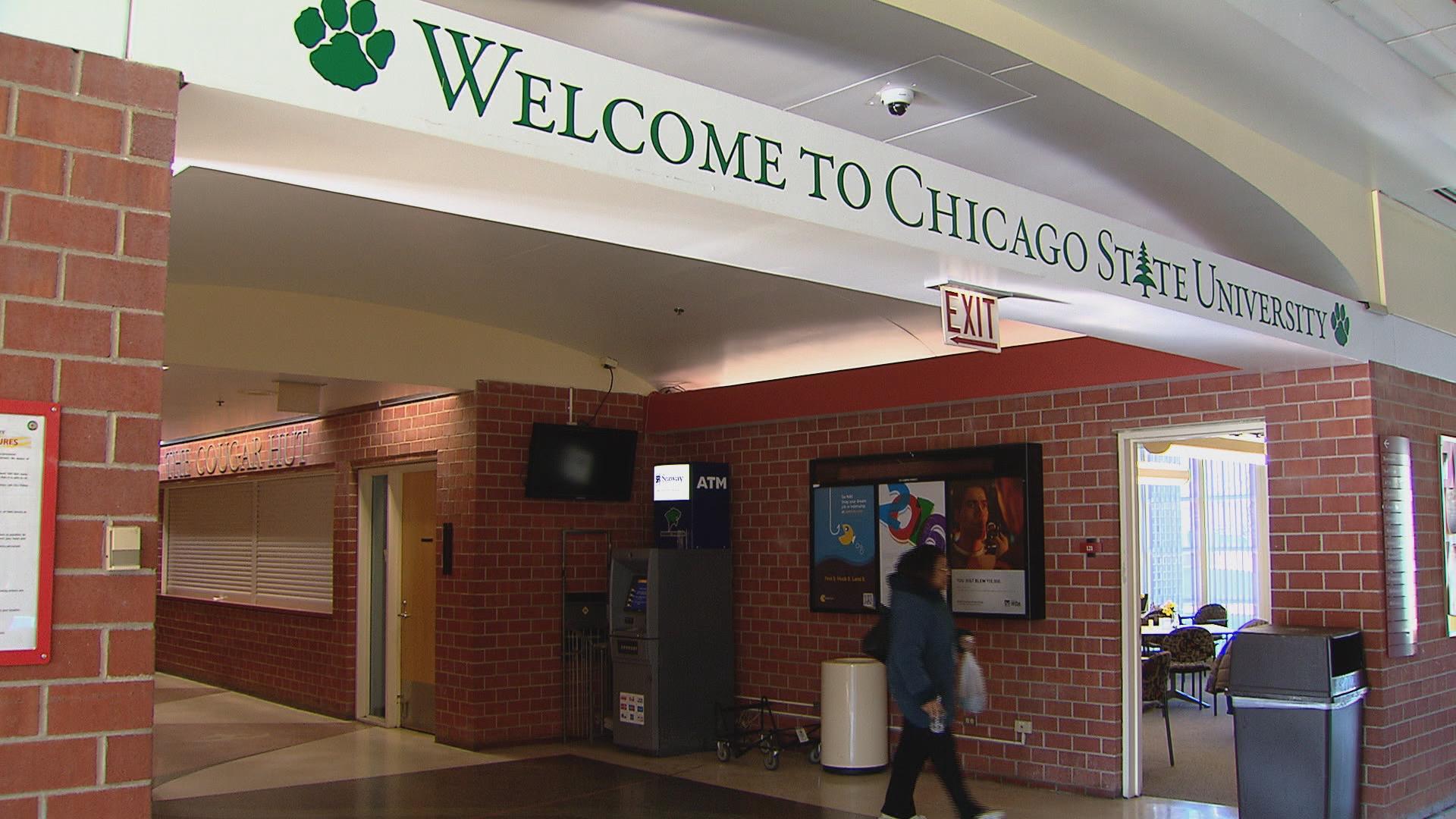 Chicago State University President on School's Financial Crisis
Feb. 16: Amid the budget stalemate, many public universities have been operating without funding from the state. Chicago State University has gone most of the fiscal year without a third of its budget. CSU President Thomas Calhoun Jr. tells us what's at stake.
---