The video cannot be displayed.
The Illinois primary is exactly one week away and one of the most closely watched races is the Democratic primary for U.S. Senate. The winner of the race will face either incumbent Republican Sen. Mark Kirk or his challenger, James Marter.
The candidates joining us are Andrea Zopp, a former state and federal prosecutor as well as a former executive at Sears and former CEO of the Urban League of Chicago; and Napoleon Harris, an Illinois state senator, pizza chain owner and former NFL football player.
We also invited Tammy Duckworth to join us, but her staff said she was not able to participate.
Zopp cited her work in criminal justice, business and education as qualifications for a Senate bid.
"I have a breadth of experience on the issues that are going to matter for working families here in Illinois, and no other candidate has that breadth of experience and real results from the work that I've been doing," Zopp said.
Harris said being a legislator gives him the experience necessary to be a Senator.
"I understand these issues from a legislative point of view," Harris said. "I've passed laws and bills that actually have value to working class families here in the state of Illinois."
Zopp also discussed a previous vote she cast as a member of the Chicago Board of Education in favor of closing 50 schools.
"Studies have shown those students in better learning environments today than they were when we closed those schools," Zopp said. "That's the important decision that we had to come to make a very difficult decision."
Harris, however, disagreed: "I believe closing down those schools was a huge mistake," Harris said. "We disenfranchised neighborhoods. And not only did students get displaced and have to go to other schools, what about the teachers that lost their jobs?"
The candidates also weighed in on the 2016 presidential race. Though Zopp did not specify whether she supports Hillary Clinton or Bernie Sanders, Harris said he supports Sanders for the issues the Vermont Senator has raised during the campaign.
Zopp and Harris also addressed the issues they would emphasize if elected to the Senate.
"There's a number of issues that I would take on – jobs being the most important," Harris said. "There's huge wage disparities right now in our country and in our state. But one of the main issues I would like to tackle is the student loan crisis."
"My top priorities would be criminal justice reform. I think it ties to the wage disparity and the decline of the middle class," Zopp said. "Job creation, looking to fight for an infrastructure bill, looking to fight to help small businesses grow through the [Small Business Association]. And the third would be comprehensive immigration reform."
Watch the video to hear our full discussion. Search the candidates' latest campaign finance disclosures.
Biographies of the U.S. Senate Candidates
Andrea Zopp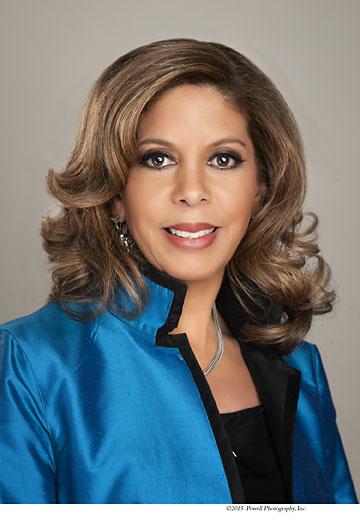 Andrea Zopp served in the United States Attorney's Office for the Northern District and was the first woman and African-American to serve as the First Assistant in the Cook County State's Attorney's Office under Republican State's Attorney, Jack O'Malley in 1992. Zopp has held executive positions at several of Chicago's Fortune 500 companies including Sara Lee, Sears Holdings and Exelon. She also has served as an adjunct professor at Harvard Law School, Northwestern, and the University of Chicago. Her most recent job was president and CEO of the Chicago Urban League, an advocacy organization focused on expanding economic opportunity in underserved communities. In 2011, Zopp was appointed by Mayor Rahm Emanuel to the Chicago Board of Education.
Education: Harvard Law School (1981), Harvard University undergraduate (1978).
Residence: Morgan Park
Family: Married to Bill Zopp, three grown children.
Website: http://www.andreazoppforsenate.com              
Twitter: @ ZoppForSenate
Newspaper Endorsements: Sun-Times and Peoria Journal Star
---
Tammy Duckworth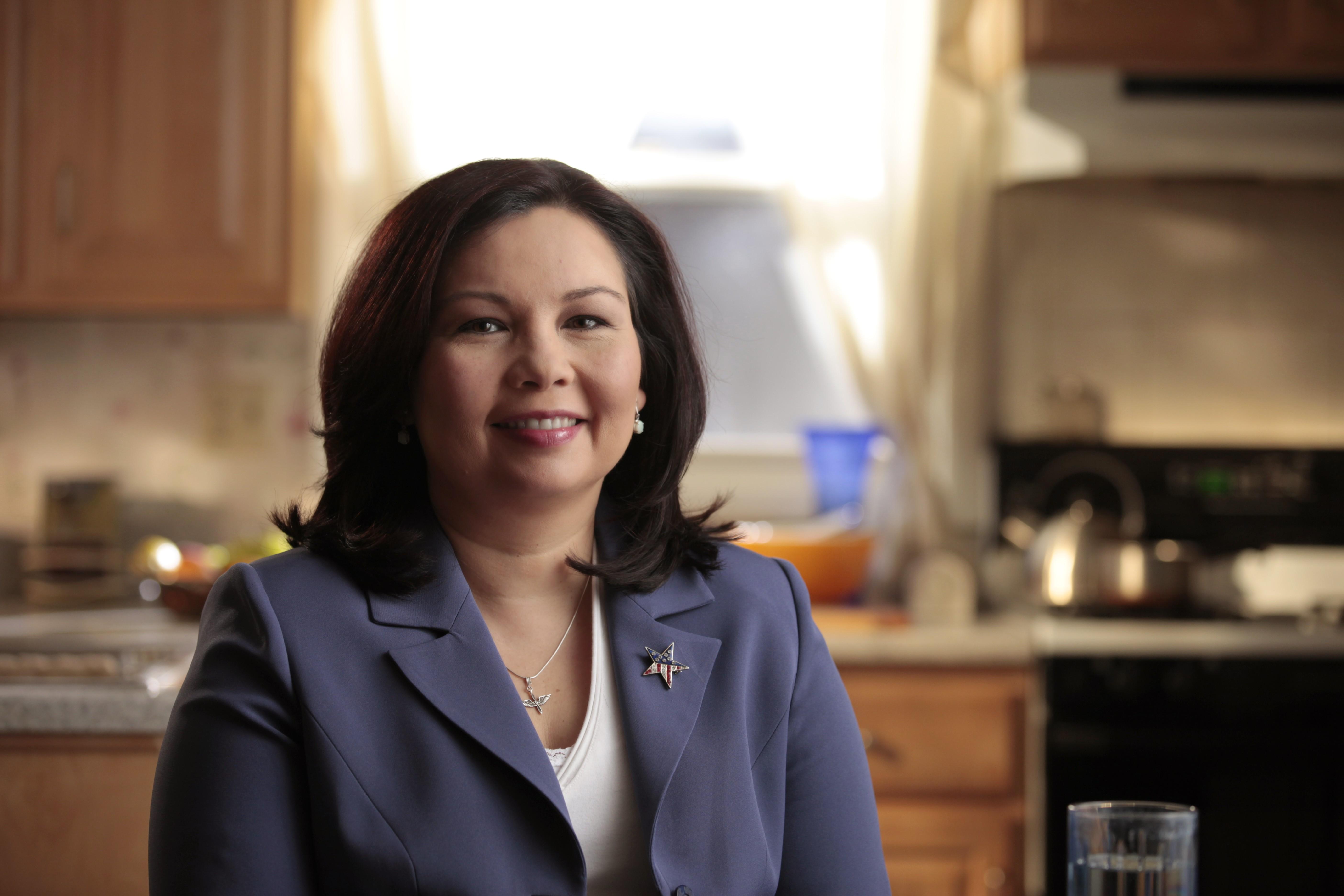 Tammy Duckworth was elected to the U.S. House of Representatives in 2012 to represent the 8th Illinois Congressional District. Before that, President Obama tapped Duckworth to be an Assistant Secretary for Public and Intergovernmental Affairs in the U.S. Department of Veterans Affairs from 2009 to 2011. She was named the Director of the Illinois Department of Veterans Affairs by Gov. Rod Blagojevich and served in that position from 2006 to 2009. She served as a U.S. Army helicopter pilot when her unit was mobilized in 2003 to fight in Operation Iraqi Freedom. She suffered severe combat wounds in 2004, losing both of her legs and partially damaging her right arm when her Black Hawk helicopter was hit by a rocket propelled grenade. She was awarded the Purple Heart for her sacrifice. She retired from the army in October 2014 as a Lieutenant Colonel.
Education: University of Hawaii (1989) BA in political science, and received a Master of Arts in international affairs from George Washington University. Duckworth was working towards a Ph.D. in political science at Northern Illinois University when she was deployed to Iraq in 2004.
Residence: Hoffman Estates
Family: Ret. Major Bryan W. Bowlsbey, husband.  Infant daughter Abigail
Website: http://tammyduckworth.com                   
Twitter: @TammyforIL
Newspaper Endorsements:  Chicago Tribune and Daily Herald
---
Napoleon Harris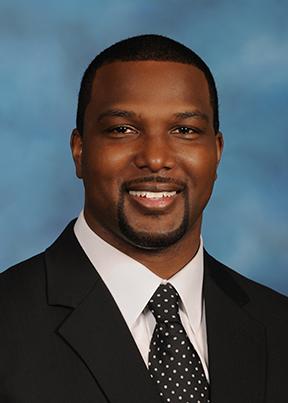 Napoleon Harris is an Illinois State Senator representing the 15th District. He assumed office in January 2013, succeeding State Sen. James Meeks who did not seek re-election. The 15th district includes Blue Island, Calumet City, Homewood, Steger, and includes all or parts of Crete-Monee, Dolton, Flossmoor, Glenwood, Thornton, Markham, Midlothian, Oak Forrest, Harvey, Riverdale, and South Holland. After his election to the State Senate, but before he was to be sworn in, Harris decided to run for the congressional seat vacated by Jesse Jackson Jr. but dropped out after two months, endorsing Robin Kelly. Prior to his service in the Illinois Senate he was a linebacker in the National Football League for seven seasons with the Oakland Raiders, the Minnesota Vikings and Kansas City Chiefs. He currently owns a chain of Beggars Pizza restaurants.
Education: Northwestern University (2002) with a B.S. in Communications. According to his website, he also received a postgraduate certificate in entrepreneurship from the Kellogg School of Business.
Residence: Flossmoor
Family: Nicole Bunton, wife; and two sons.
Website: http://napoleonforillinois.org                    
Twitter:  @Napoleon_Harris
Newspaper Endorsements: None
---
Related stories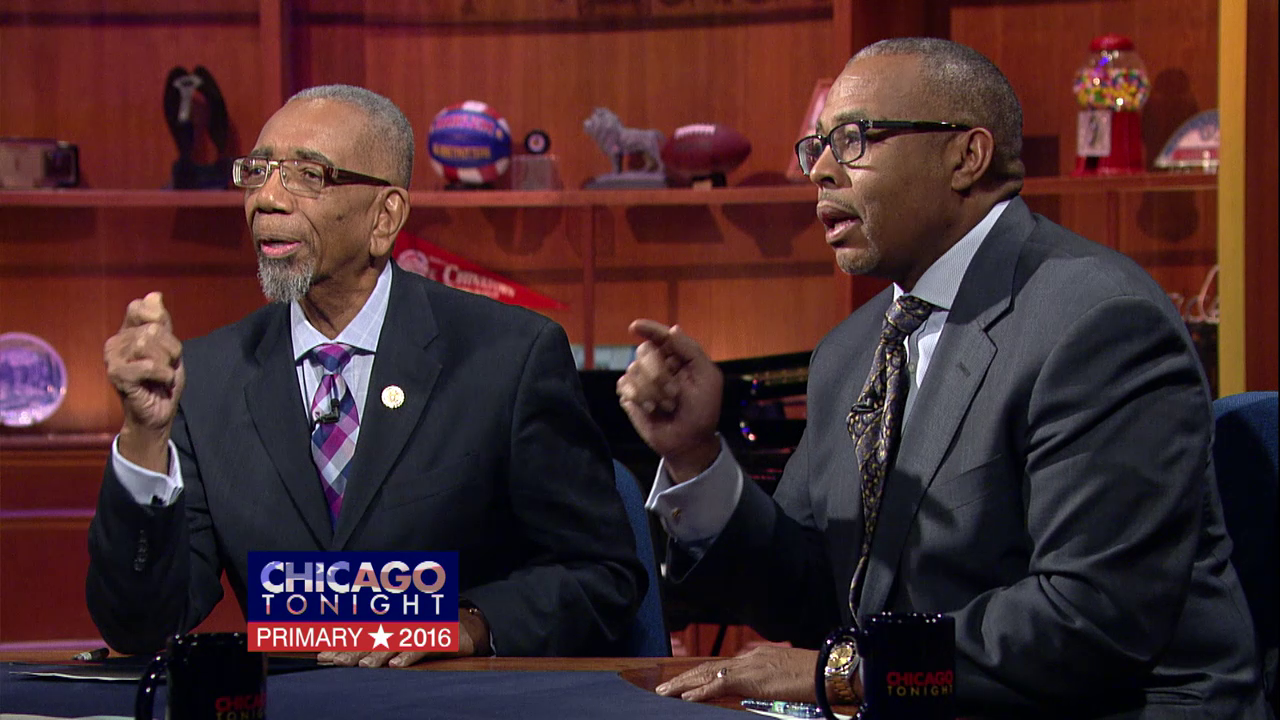 Illinois' 1st Congressional District Candidates
March 7: Incumbent Bobby Rush and Alderman Howard Brookins Jr. discuss their race for the Democratic nomination in the 1st Congressional District. 
---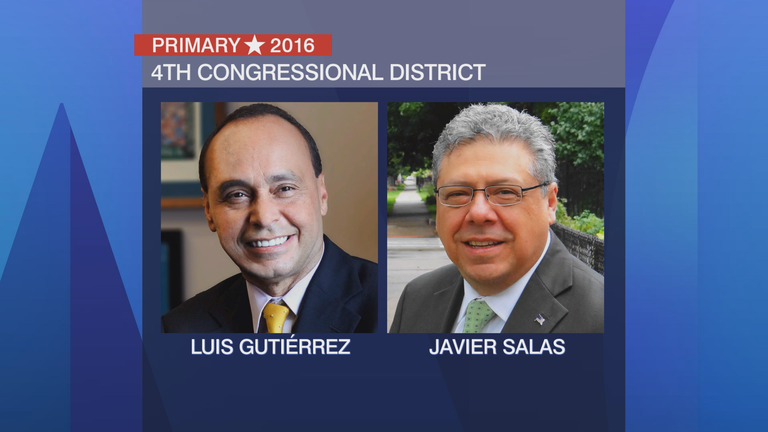 Illinois' 4th Congressional District Candidates
Feb. 16: One of the most intriguing congressional districts in the country, Illinois' 4th Congressional District includes parts of Chicago's Logan Square neighborhood, Melrose Park, Brookfield, Cicero and Brighton Park. Joining "Chicago Tonight" to talk about his vision for the district is Javier Salas.
---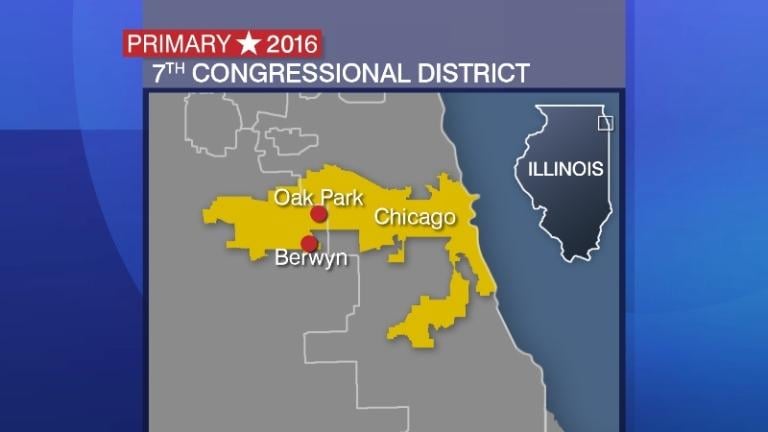 Illinois' 7th Congressional District Candidates
Feb. 17: Illinois' 7th Congressional District is a sprawling district that incorporates downtown Chicago, the Near North Side and parts of the South and West Sides. On the ballot for the March primary are two Democratic candidates: incumbent Congressman Danny Davis and challenger Thomas Day. No Republican is on the ballot.
---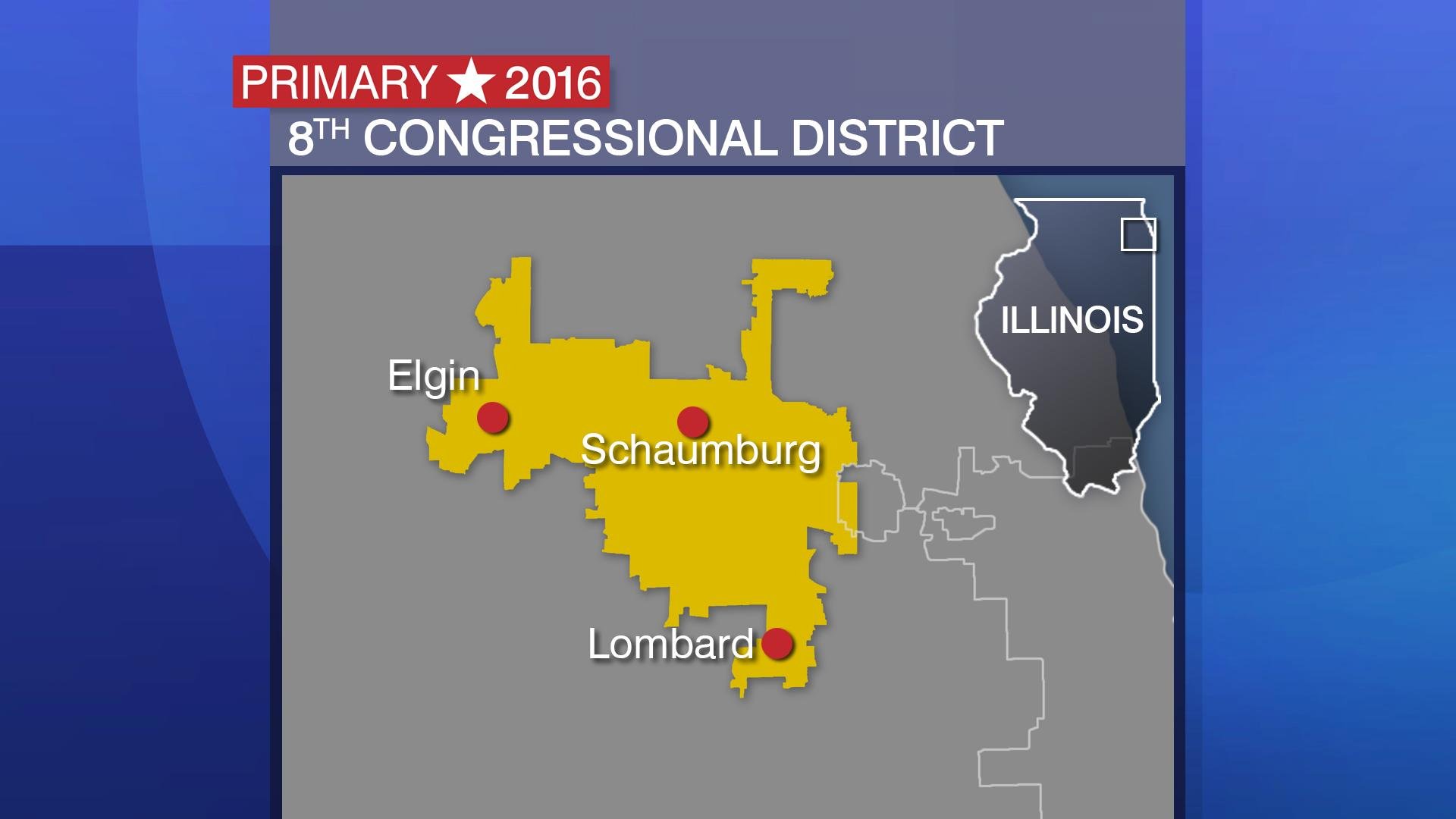 Illinois' 8th Congressional District Candidates
March 1: The latest in our 2016 election forums focuses on the 8th Congressional District where three candidates are vying to replace U.S. Rep. Tammy Duckworth.
---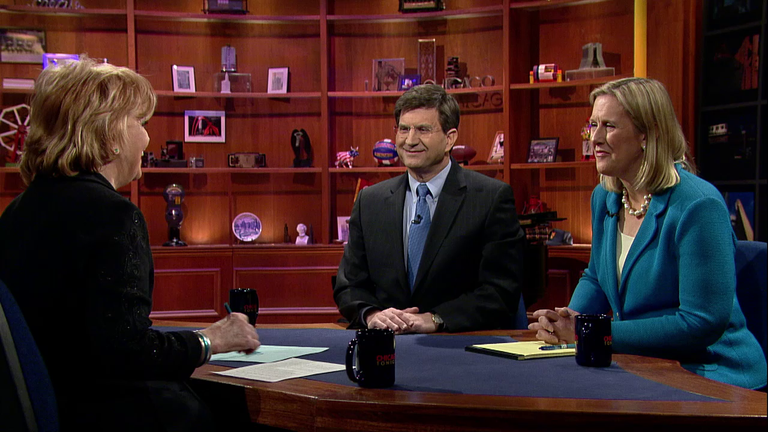 Illinois' 10th Congressional District Candidates
March 2: The two candidates looking for the Democratic nomination in the north suburban 10th Congressional District are here to talk about why they want to challenge Republican incumbent Bob Dold in November.
---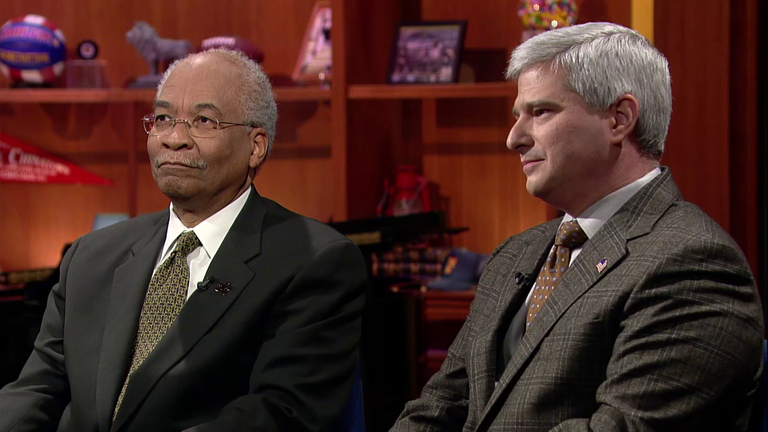 Illinois' 11th Congressional District Candidates
March 3: Hear from two of the three Republican candidates running on March 15 to unseat 11th District Democratic Congressman Bill Foster.
---