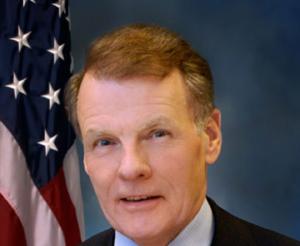 House Speaker Michael Madigan Thursday is Democrat Day at the Illinois State Fair and, as expected, they used the opportunity to slam Republican Gov. Bruce Rauner's anti-union, pro-business Turnaround agenda that they say is preventing lawmakers from approving a statewide budget.
At a brunch earlier in the day, House Speaker Michael Madigan said Democrats are in an "epic struggle" against Rauner.
"We've taken a lot of criticism. We've taken a lot of verbal abuse. But we are united," Madigan said. "We are prepared to work cooperatively and professionally with the governor to adopt a spending plan and a budget for the state of Illinois which would help and protect middle class families by providing help and support for local school districts, local police and fire, local road programs."
Senate President John Cullerton, speaking after Madigan, said he's open to making compromises in order to pass a budget.
"We are willing to work with Gov. Rauner but we don't work for Gov. Rauner," he said.
But while Democrats said they stand united against Rauner's political agenda, rifts appeared over who to support against Republican U.S. Sen. Mark Kirk in the 2016 election—U.S. Rep. Tammy Duckworth or former Chicago Urban League CEO and president Andrea Zopp.
Chicago Tonight's Amanda Vinicky joins us from the State Fair to talk about Senate Democrats, who seek to override the governor's veto of a no-strike bill that limits his powers in union contract talks.
The override heads to the House next week, where it needs all 71 Democrats to sign off. This comes as Gov. Rauner and AFSCME, the state's largest public-employee union, try to hammer out a new contract.
Gov. Bruce Rauner "This no-strike bill is being done amidst new negotiations between Gov. Rauner and AFSCME," Vinicky said. "It expired at the end of the fiscal year and they've had two extensions and were unable to agree on a new contract. AFSCME says this is needed because of the harsh demands that Gov. Rauner has made of them and comments that he made on the campaign trail that he would call for a government shutdown. This bill would stop that and would say no strike and no lockout on the governor's part. Rauner has said it's the worst bill he's ever seen."
It remains to be seen if the House will override the governor's veto.
"The house has 15 days and is back in session next week, but House Speaker Michael Madigan said he doesn't expect a vote then," Vinicky said. "Madigan has said twice that he believes he has the votes to make it happen."
The Senate also voted on Wednesday to approve funding for college grants for low-income students; 14 Republicans voted present.
"The Republicans are voting present because they don't want to be seen as voting 'no' for getting low-income college kids money to help them pay tuition," Vinicky said. "They say that it's something in theory that they support, but without a full year's budget and changes that are components of the agenda, they won't go for it."
Interview highlights represent a condensed version of our conversation with Amanda Vinicky. Watch the video to see the full discussion.
You may also like these stories: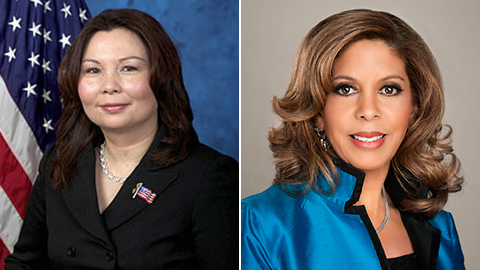 • US Senate Candidates Fail to Get Endorsement of Cook County Democrats
• Should Downstate, Suburban Schools Pay for Their Pensions?