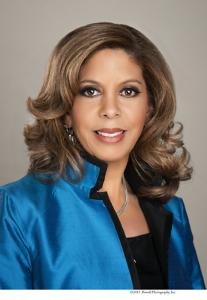 Andrea Zopp Andrea Zopp talks about her candidacy to become the democratic nominee in the primary race for U.S. Senate against Congresswoman Tammy Duckworth. The winner will face incumbent Senator Mark Kirk.
Zopp resigned from her position as president and CEO of the Chicago Urban League on May 31 to launch her campaign. The website promoting Zopp's candidacy cites her leadership with the Chicago Urban League, as well as her role as first woman and African-American to serve as First Assistant in the Cook County State's attorney's office, as examples of her fight for "stronger communities, better schools, and safer streets."
In a May 28 press release posted on the Chicago Urban League's website, Zopp said, "My time with the Chicago Urban League has been one of the most rewarding experiences of my life and I am thankful to the board, staff and auxiliary groups for embracing me on this journey to empower Chicago's African American community and all who are underserved."
Zopp has also served as a federal prosecutor and held top posts at Exelon, Sears and Sara Lee. See a timeline of her career.