Wednesday is a make-or-break day for candidates running for office in 2016. The powerful Cook County Democratic Organization met for what is their traditional slating session. Which candidates won the coveted endorsement and how does it bode for 2016?
The committeemen for Chicago's 50 wards plus the 30 suburban committeemen in Cook County townships met to vote on who to throw the party's weight behind. Candidates made their pitches at the Erie Café in River North – some were rewarded, others snubbed, and in some races, the party decided not to endorse anybody.
U.S. Senate
In the race to unseat incumbent Republican U.S. Sen. Mark Kirk, U.S. Congresswoman Tammy Duckworth is going up against former Chicago Urban League CEO and CPS board member Andrea Zopp. The party failed to endorse either of them, leaving an open primary.
Who's Running for U.S. Senate
---
Zopp saw the action as a victory: "This milestone is a clear sign that the Cook County Democratic Party wants to leave this decision to the voters and I look forward to continuing to take my message to the people of Illinois," her campaign said.
Meanwhile, Duckworth's campaign tried to downplay the lack of endorsement. "This was the expected result and we look forward to continuing to work to earn the votes of people all across Illinois who are tired of being embarrassed by Senator Kirk's antics and rhetoric, and who are looking for a Senator who will put Illinois families and small businesses first," said Duckworth campaign spokesperson Kaitlin Fahey.
There are other potential candidates mulling bids for that seat that haven't formally declared yet, like State Sen. and former NFL player Napoleon Harris.
Cook County State's Attorney
In the race for Cook County State's Attorney, Anita Alvarez is seeking to retain her post against Kimberly Foxx, who is Cook County Board President Toni Preckwinkle's former chief of staff and preferred candidate. Alvarez and Preckwinke have clashed publicly on many issues. Also running in that race are Donna More, a former assistant state's attorney, and John Fritchey, a Cook County commissioner. The party, perhaps reflecting the strength of Preckwinkle – chose not to endorse anybody, despite Alvarez's support from State Party Chairman Michael Madigan, and powerful Ald. Ed Burke (14th Ward).
Who's Running for Cook County State's Attorney
---
"None of the candidates were able to get the sufficient number of votes," said Cook County Democratic Party Chairman Joe Berrios. "Nobody could get 50 percent plus one, so if nobody gets that, we leave that as an open primary."
A longtime political observer, however, called the lack of endorsement a major blow to Alvarez.
"It means that Alvarez doesn't have the support she should have after four years," said UIC political science professor Dick Simpson. "You'd have expected she would automatically have it. She's got very tough opponents, and it's by no means certain she will win, and this is a sign of her weakness."
Illinois Comptroller
The party did make an endorsement in the race for Illinois Comptroller. Chicago City Clerk Susana Mendoza is seeking to run against incumbent Leslie Munger – who must face a special election in 2016 after she was appointed to replace Judy Baar Topinka. State Sen. Daniel Biss has also declared to run for that post, but he lost the endorsement to Mendoza.
Who's Running for Illinois Comptroller
The Democratic Party slating process typically happens around four months prior to a primary election. In the days of the old Democratic Machine and Richard J. Daley, the party's endorsement meant everything, according to Simpson.
"During the height of the Machine, the endorsement of the party usually meant you won the election. These days it doesn't carry that much clout. But it is usually better to have the endorsement than not," Simpson said.
Former Cook County Board president Todd Stroger expressed his desire to run for commissioner on the board of the Water Reclamation District.  He failed to get the party's endorsement.
---
You may also like these stories: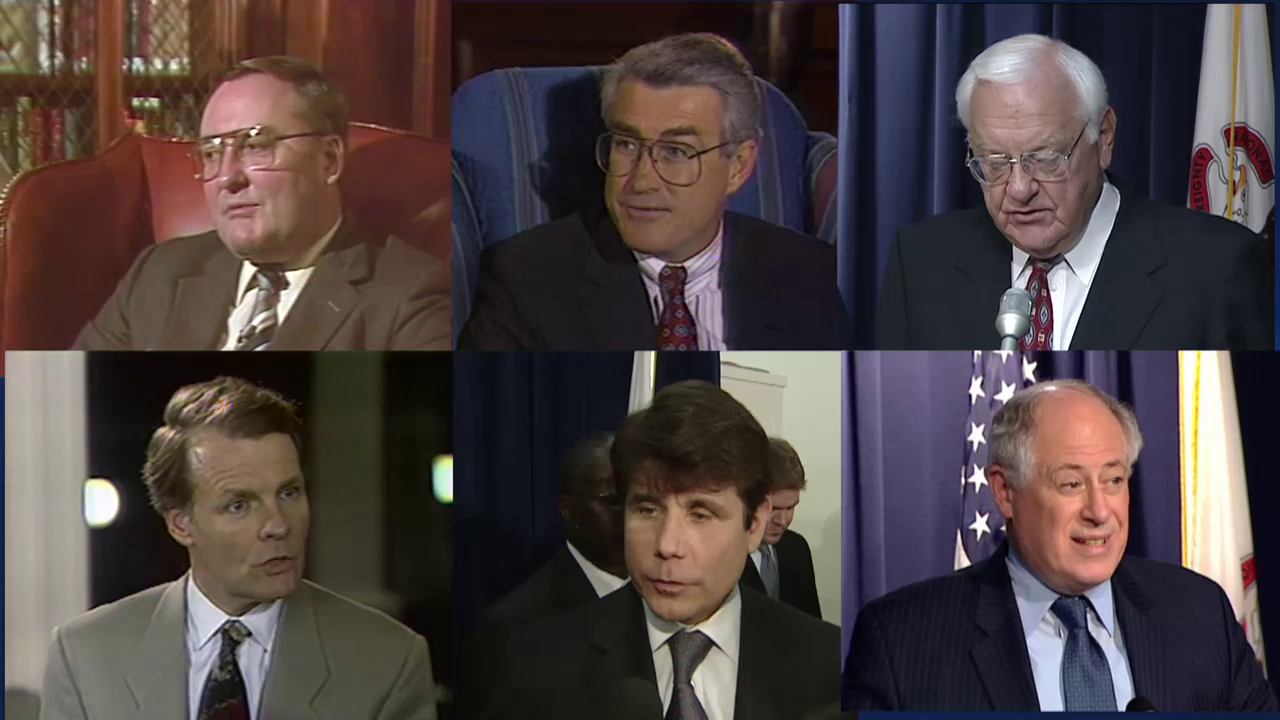 • Illinois' Decades-Long Pension Debacle
• Proposed Privatization Ordinance Aims to Prevent Repeat of Parking Meter Deal
• Should Downstate, Suburban Schools Pay for Their Pensions?