Illinois' ongoing budget impasse is choking funding for social services and giving the state a black eye nationally.
It's unclear how and when state leaders will find a path forward. And here in Chicago, Mayor Rahm Emanuel has, over the last two months, faced calls for his resignation and major questions about police reform after the release of videos showing Chicago police officers fatally shooting African-American young men. 
How can the mayor, the governor and the speaker of the House manage the crises before them?
Joining us with their takes on crisis management are Jill Allread, CEO of PR firm PCI; media and political consultant Delmarie Cobb; and James Shein, professor of strategy and Northwestern's Kellogg School of Management.
"The problem that Governor Rauner and the mayor face is that they're suffering from the same disease. They think they're the smartest people in the room," said Cobb. "I'm not saying they're not smart, but you can be too smart for your own good. That's what they are because they have not surrounded themselves with people who they either respect or listen to."
Below, mpre highlights from our conversation.
On what advice or suggestions the governor, a businessman, could use amid a monstrous fiscal crisis and massive political stalemate
"He's got classical problems, as do others who are in this fight," said James Shein. "Hubris gets in the way. People who do turnarounds for a living in crisis management, they have to show courage, decisiveness, credibility, communication. If they've lost the credibility, it's almost impossible to do the other things. That's part of what we're seeing in this crisis."
"Rauner is not communicating with Madigan, and the two of them have to talk," said Delmarie Cobb. "That's the only way to not be at loggerheads here. The problem with Rauner is the same problem we had with Rahm Emanuel when he first got into office, and that is: deciding that you're going to come in and set the tone and show that there's a new sheriff in town and it's going to be your way or no way.
"When you have strong personalities, that doesn't work," added Cobb. "The way to get things done is to come in, and sit down and say, 'Okay I do have an agenda here, but what can we work on together first?' And then I slowly advance my agenda."
On the transition from a business career into a political one and whether there are similar methods of operation
"The scrutiny under those whom the public has elected is much more intense," said Jill Allread. "You are standing in the spotlight, and thus, the slightest bit of holding back or not telling the full story – it just sets up problems further on. Our counsel is always, 'If you tell your story, it's news. If they find out later more about that story, it's an investigation.'
"We encourage our clients to tell [that story] proactively, and then think strategically on doing it through multiple channels."
Watch the video to hear our full discussion.
---
More about the challenges facing the city and state.
State Budget Impasse
Because of a stalemate between state Democrats and Republicans, Illinois has been without a budget for nearly seven months.
The state's lack of a budget has put a strain on many agencies that rely on state funds. Among those agencies are the state's public universities. Many students rely on Monetary Award Program (MAP) grants in order to afford college. But without a budget, no grant money has been coming in from the state this fiscal year.
Gov. Bruce Rauner's attempts to resolve the budget crisis have been met with criticism by the state's top Democrats. The governor recently touted a pension plan that the Democrats quickly dismissed.
Proposed CPS Takeover
Amid the budget impasse, Gov. Rauner along with Republican leaders introduced legislation that would allow for an emergency financial takeover of Chicago Public Schools.
The plan would take away mayoral control of the school district and put that power in the hands of a state board. Rauner's plan would also allow CPS to declare bankruptcy. Democrats in Springfield immediately opposed the proposal. The financially-struggling school district faces a $480 million budget shortfall and laid off 227 employees in its central office last week.
The Chicago Teacher's Union is currently in contract negotiations with CPS in efforts to avoid mid-year teacher layoffs.
Police Reform
In November, the Chicago Police Department released a dash-cam video showing the 2014 shooting of 17-year-old Laquan McDonald by police Officer Jason Van Dyke. Subsequent videos emerged, including those that showed the fatal police shootings of 17-year-old Cedrick Chatman and 25-year-old Ronald Johnson.
Following the release of the videos, there were protests calling for Mayor Rahm Emanuel's resignation, along with the announcement that the U.S. Department of Justice would launch a civil rights investigation into patterns and practices of the CPD. 
---
Related: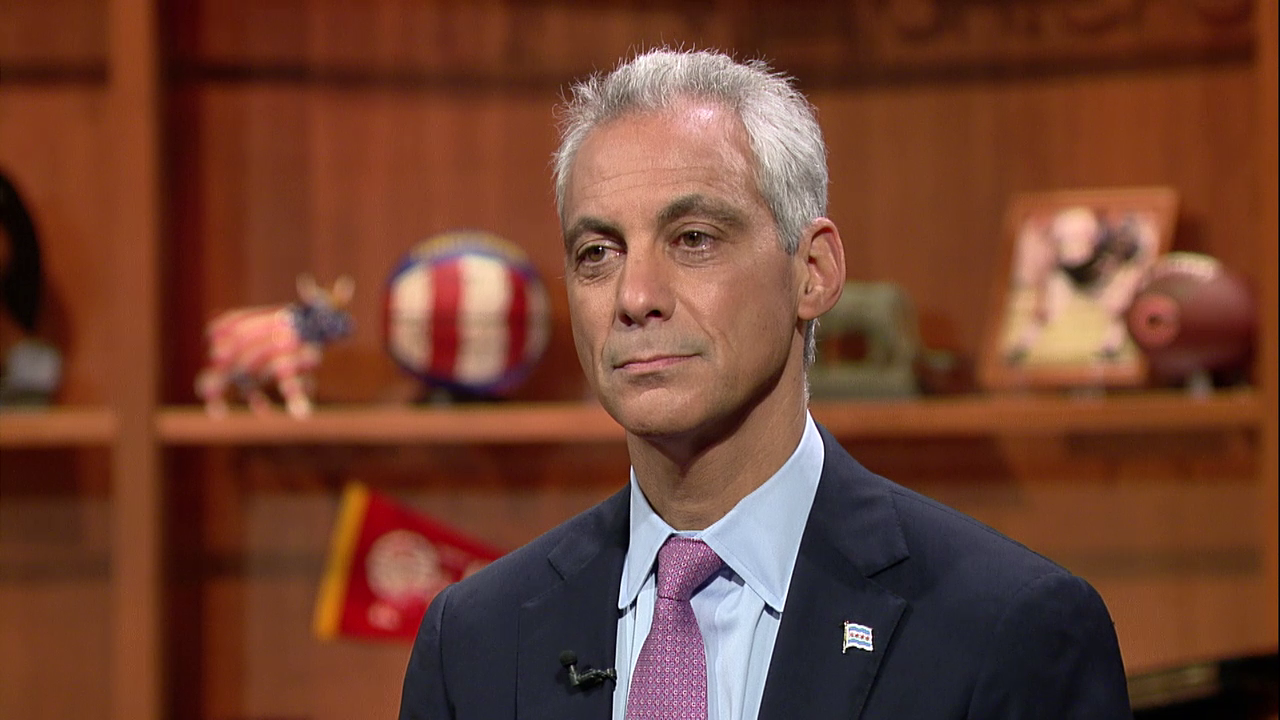 What Questions Do You Have for Mayor Emanuel?
Mayor Rahm Emanuel joins "Chicago Tonight" on Thursday to discuss Chicago Public Schools' financial collapse, the city's search for a new Chicago police superintendent and the increasingly bitter state budget standoff. What are your questions for the mayor? Share them with us.
---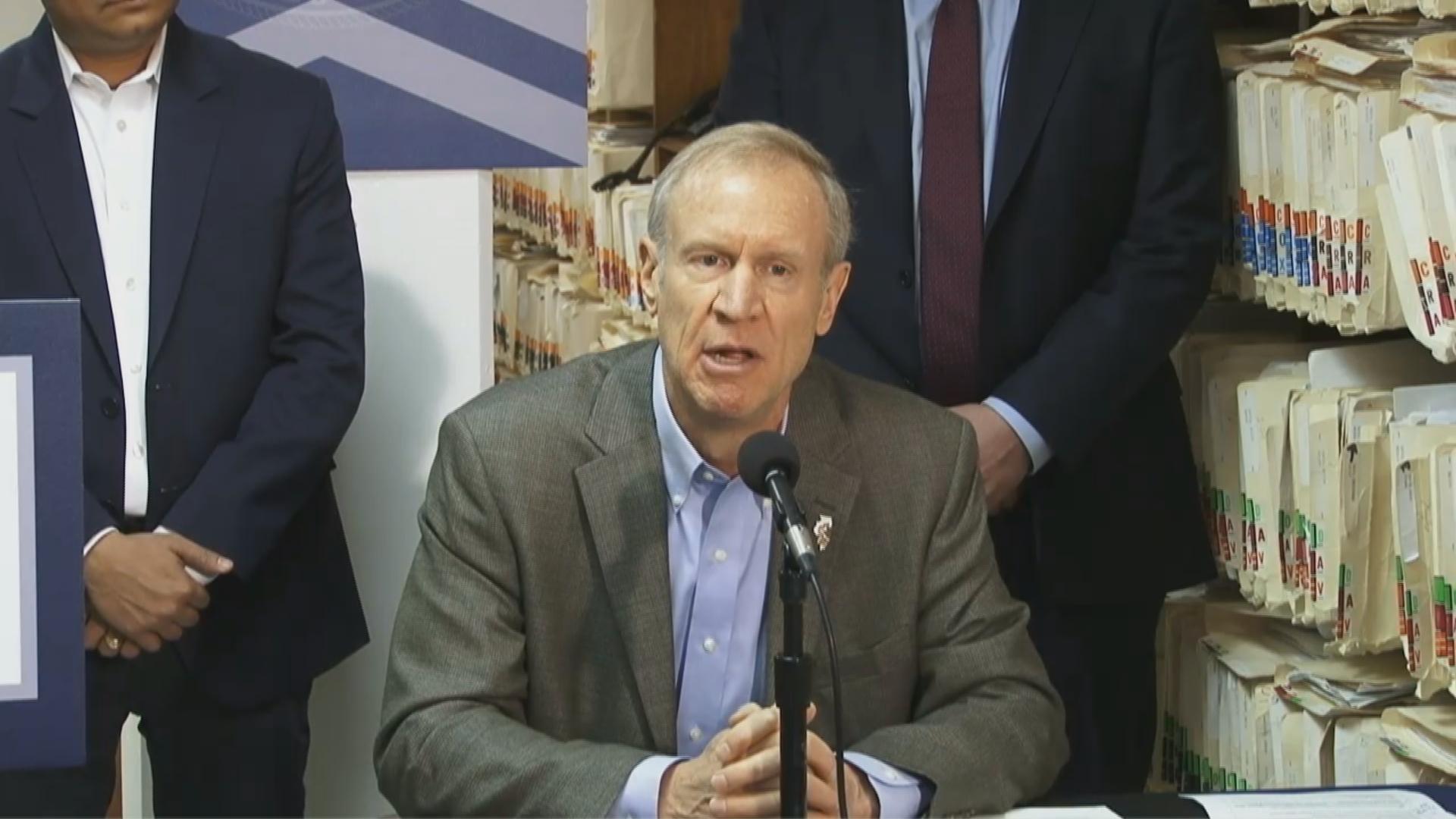 Rauner: Cuts to Social Service Agencies a 'Tragic Loss'
The state's oldest and largest social service agency announces it will eliminate 30 programs and 40 percent of its staff. We bring you more on this and other news out of Springfield with Amanda Vinicky.
---