The Chicago Police Department is the subject of national scrutiny following the shooting deaths of two African-American males at the hands of on-duty police officers.
The release of video footage depicting the deaths of Laquan McDonald and Ronald Johnson – both killed in October 2014 – has raised questions about police accountability, training and use of force, in addition to how police-involved shootings are investigated.
Mayor Rahm Emanuel joins political correspondent Paris Schutz for a one-on-one discussion about police reform and related topics. We ask about the dash-cam video footage depicting the shooting deaths of McDonald and Johnson and the subsequent fallout from these cases, including the announcement Monday of a federal investigation into the CPD, questions surrounding a $5 million settlement paid to the family of McDonald, the firing of superintendent Garry McCarthy and calls for the mayor's resignation.
We also ask the mayor about a possible Chicago Teachers Union strike and forthcoming layoffs as Chicago Public Schools tries to close a $480 million budget gap. While Emanuel has called on the state to step up with aid for CPS, Illinois is in the sixth month of a budget standoff with no end in sight.

"I let people down. I own that. I'm committed to making a right from a wrong, both for the McDonald family and for the city of Chicago."
–Mayor Emanuel
---
Below, some highlights from our discussion and exchanges between Mayor Rahm Emanuel and "Chicago Tonight" political correspondent Paris Schutz.
On calls for the mayor's resignation
A new survey from Ogden and Fry shows that 51 percent of Chicagoans polled want the mayor to resign.
Paris Schutz: Why do you believe so many people are now calling for your resignation?
Mayor Rahm Emanuel: I've been in public life a long time. It wouldn't surprise me that people would be upset. They've elected me to be responsible and to be held accountable. Clearly, the system did not work in this situation. I'm also responsible for not only fixing it, but in that process, restoring trust not just in myself but in the government. I believe I'm responsible, I'm supposed to be held accountable–not only for what happened, but to fixing it–and that's exactly what I'll do.
PS: What do you believe you've done wrong in the handling of this case?
MRE: I've thought about this a lot. We have a process and a practice in place, and that is to protect the information that's important to the integrity and the independence of an investigation. It's always existed, for years. Not just in this city–every city. While we were protecting the integrity of that investigation, because of the length of time, it clearly–not giving the information and making it public–built distrust and suspicion. In my view, while this practice has existed, I should have challenged that practice. It was actually eroding the most essential thing between the police and the community, which is trust. And it looks like the city, while following a time-honored practice, was complicit in that.
Second, while I was paying deference to both the U.S. attorney and the state's attorney, I as the mayor should have given voice to the public's anxiety, anxiousness for the conclusion.
On the timing of the Laquan McDonald video release
PS: Did the election factor into your decision to hold onto the McDonald video?
MRE: Absolutely not. You know the facts: Feb. 27, the family comes forward to the city and asks us to come to an agreement. By late March, we have an agreement in principle, and the first City Council [meeting when] we can take it public is in April. That's exactly how it followed.
[Timeline of events leading up to release of dash-cam video depicting Laquan McDonald shooting]
In the issue as it relates to the video: There was a time-honored practice, there was not a decision made to do something different, it was to follow the practice that has existed for a long time in the city, and that's why I think it has to change. I really want to repeat this–
PS: The practice being that if there's an investigation–
MRE: You don't compromise an investigation by giving material out that can somewhat taint or compromise the integrity.
On discrepancies between official reports and what the video shows
PS: When did you first learn that there were discrepancies between the initial reports from officers on the scene that night and the video?
MRE: When we get the information, that it's public, that's when I learned it like everybody else.
PS: So former superintendent McCarthy didn't tell you that there might be a problem between the official reports and what the video shows?
MRE: No. That's not what he briefed me about. Understand, when there's any police shooting, I'm assured IPRA's there, and the state's attorney–so there's inquiry and investigation. The first time the details around Laquan McDonald situation–what happened–and when I was briefed by Steve Patton, the Corporation Counsel for the city of Chicago, like everybody else, I was taken aback, horrified about what I heard. I wanted to be assured by Steve which was there were multiple investigations by multiple entities into it.
PS: At least five other officers that were on the scene backed up Van Dyke's assertion that McDonald was the aggressor. Are those five officers still on the street?
MRE: The U.S. attorney's office for the last 13 months has been investigating all aspects of this event, and this scene. That investigation's going on. I would hope they would conclude that, because it would answer a lot of questions. Second, Sharon Fairley, my recent appointment to the IPRA board, has referred that case and the officers involved and their filings over to the inspector general.
PS: Isn't it clear from the video that they made false statements?
MRE: That is exactly what the inspector general is going to look at.
PS: And if he finds that they did, will they be fired?
MRE: If they filed false reports, of course. That's what recommendation will be given to the superintendent of the police department, by the inspector general … If that was to be what he would conclude, if you obviously lie and falsify a report, you're fired.
On the culture of the police department
PS: A question from viewer Timothy Searl, who's worried about the cover-up mentality of the police department. I'm going to ask you point-blank, is there a code of silence that exists among police officers?
MRE: The short answer is yes. It's one of the subjects I'm going to address tomorrow to the City Council.
PS: There is a code of silence.
MRE: There's no doubt what we have and it exists. What I refer to as a "culture." You are asked to uphold the law, not act like you're above the law. If you see something and say nothing, you're adding to a culture. There's professional standards.
The Department of Justice: We welcome it. We will cooperate with it. We need an outside third party to not only change the rules, but to implement the rules so it begins to change the culture. The police department, to earn the respect from the community, must show respect. Part of that respect, is to know that they are there to uphold the law, not to act like they're above it.
[Justice Department Launches Chicago Police Department Probe]
On the Chicago Public Schools
PS: This week, the Chicago Teachers Union will vote on a possible strike authorization. What's your message to the teachers?
MRE: Here's what I would say to teachers and to the teachers union: You're putting a lot of energy into a strike. My one request: Put as much energy into a solution. Work with the Chicago Public Schools towards an injustice and a wrong at Springfield. We have 20 percent of the students and only get 15 percent of the state's educational funding. Join hands with CPS. A CPS-CTU partnership–arm in arm–will change Springfield. The strike vote distracts from the solution.
On whether the mayor will resign
PS: I've noticed a lot of emotion in your voice tonight. Given what you face politically, the challenges the city faces, have you thought about resigning in the last few weeks?
MRE: No. I love this job. I love this city. I really believe in what we can do. Of course there's emotion. Not because of me, but because of what happened. I'm energized by what we have to do as a city, and I'm energized by the challenge. I know that I let people down. I own that. I'm committed to making a right from a wrong, both for the McDonald family and for the city of Chicago.
---
Your questions
We asked viewers of "Chicago Tonight" to tell us what questions you have for the mayor. Many of you wanted to know why the mayor signed off on a $5 million settlement to the family of McDonald prior to the release of dash-cam footage depicting his death. Others simply wanted to know, "When will the mayor resign?"
On our website, Timothy Searl wrote, "Did individual Chicago police officers lie about the circumstances of the shooting? … Is there a systemic problem within the Chicago police department of a cover-up mentality?"
Jayburd2020 said, "The City of Chicago has paid out more than a half billion dollars over the last decade to settle police-abuse cases … Why have you never attempted to reform the police department if only out of financial prudence … ?"
On Facebook, Debra Jean asked, "Will you release TIF money to fulfill the City's obligations and AVOID a teacher strike?"
To review all of the questions we received on our website, go here; to see questions posed on our Facebook page, go here.
We thank everyone who shared their questions with us in advance of our discussion with the mayor tonight at 7 p.m.
---
Related stories from "Chicago Tonight"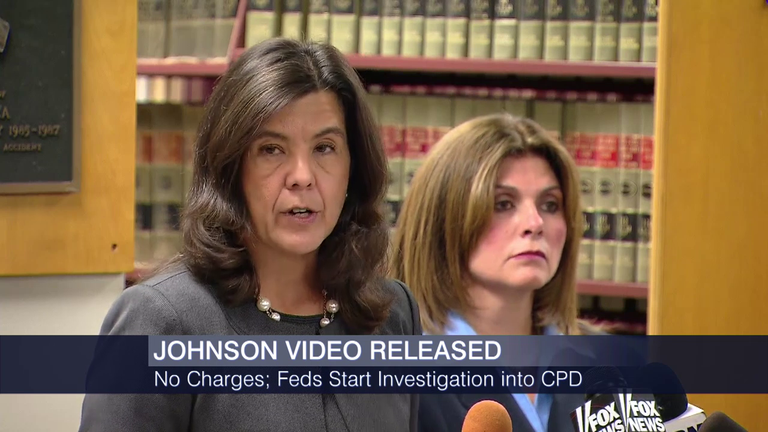 Ronald Johnson Video Released; No Charges Against Officer
Another police dash-cam video depicting an officer-involved shooting of a young African-American male is released to the public.
---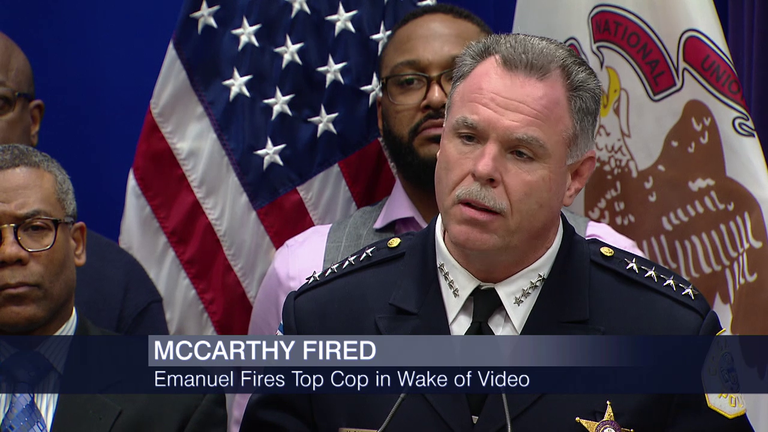 Chicago Police Superintendent Garry McCarthy Fired
Mayor Rahm Emanuel at a press conference on Dec. 1 announced that he'd asked Garry McCarthy to step down as superintendent of police. He also announced the creation of a special task force.
---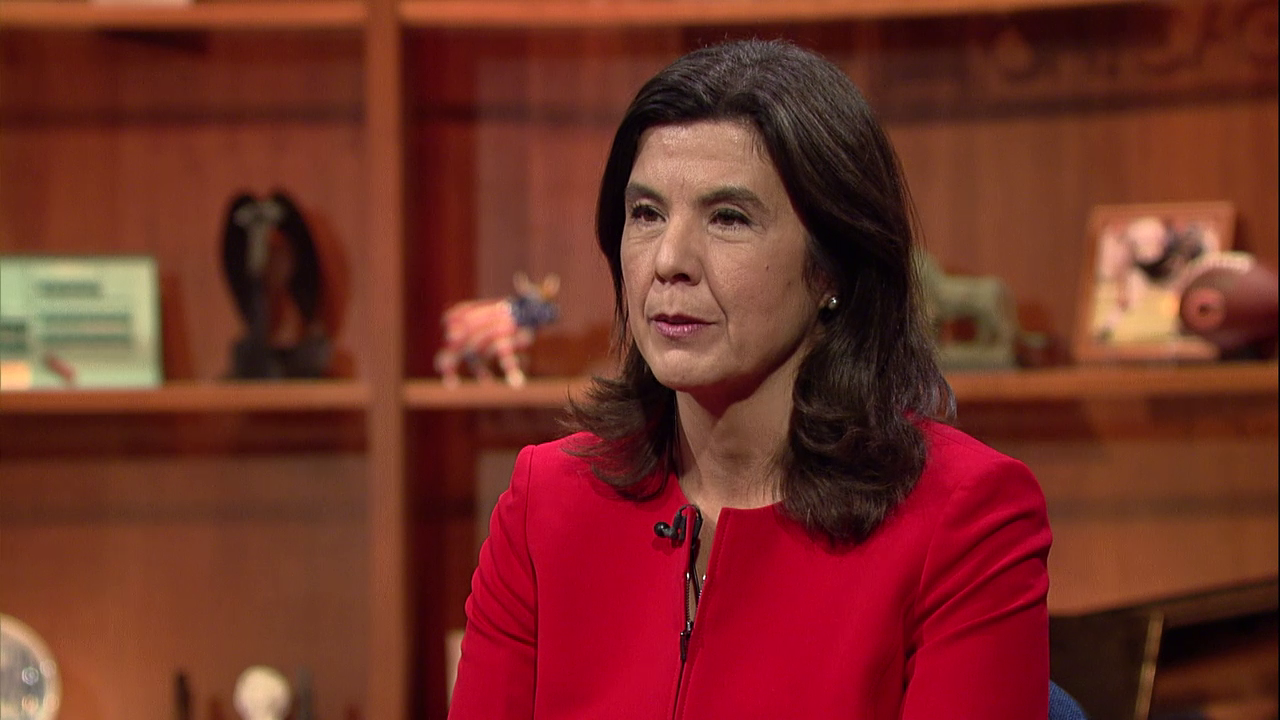 Anita Alvarez on Re-election Efforts in Wake of Laquan McDonald Shooting
We talk with State's Attorney Anita Alvarez about the Laquan McDonald investigation and why she thinks voters should give her another four years in office. 
---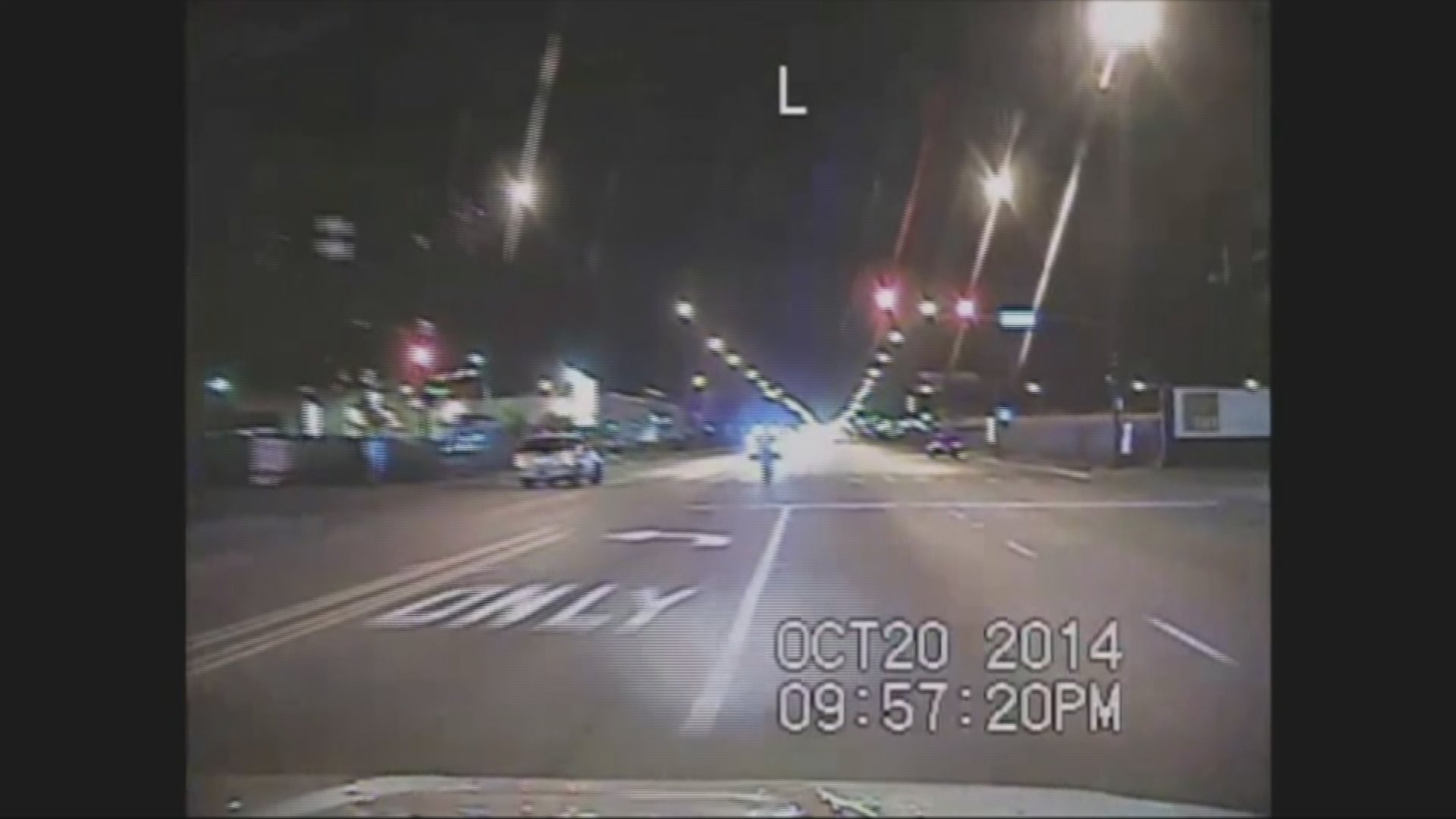 Complete coverage of the Laquan McDonald Shooting
Find all "Chicago Tonight" stories on the shooting of 17-year-old Laquan McDonald.
---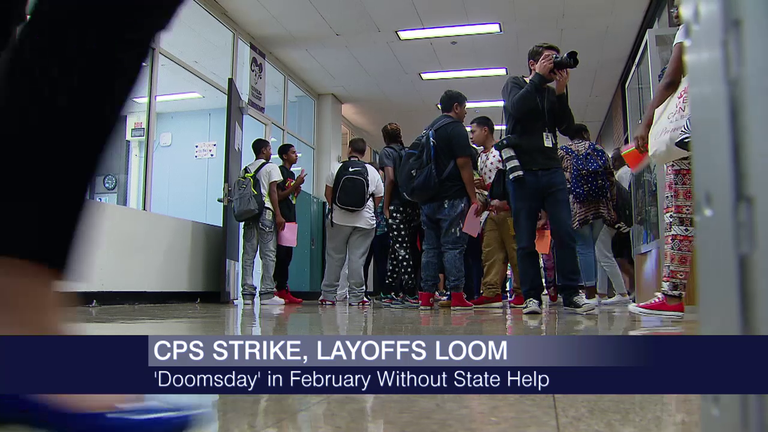 CPS Faces Possible Teachers Strike, Massive Layoffs This Winter
Chicago teachers begin steps toward another possible teachers strike, as Chicago Public Schools announce big layoffs on the horizon.
---