The federal civil rights investigation into the Chicago Police Department is now underway.
"Chicago Tonight" first reported Tuesday night of today's meeting between federal officials and the Chicago Police Department. The officials will meet with Mayor Rahm Emanuel tomorrow.
This, as questions persist about a code of silence in the department in the wake of the shooting death of Laquan McDonald and subsequent inconsistent statements made by police officers on the scene.

"I want to be clear that I'm welcoming them here and I want them to work with us because it is in our self-interest."
–Mayor Emanuel
---
Federal justice officials were at Chicago police headquarters this morning and part of the afternoon. Among them were U.S. Attorney for the Northern District Zachary Fardon, and Vanita Gupta, the head of the DOJ's civil rights division. They met with top police commanders and interim superintendent John Escalante.
Mayor Emanuel confirmed that he will be in meetings with officials tomorrow as they kick off their investigation into the patterns and practices of the CPD. We're told by sources that the meeting today was somewhat of a DOJ 101 – getting to know you, laying out a procedure and timeline for how things will go down and what the police department and city will have to do to cooperate.
Emanuel today says he welcomes the fresh set of eyes.
"I'll be meeting with them, I look forward to it," Emanuel said. "I know they met today with the leadership of the police department, and it's the first of many meetings. And I want to be clear that I'm welcoming them here and I want them to work with us because it is in our self-interest that they're here."
The mission of the civil rights investigation is to discover whether or not there is a pattern of civil rights abuses within the police department. Specifically, the probe will focus on the use of deadly force; whether force is justified, whether the training is sufficient and whether it's biased based on race. U.S. Attorney General Loretta Lynch announced the investigation last week.
Former federal prosecutor Pat Collins says this probe will be unlike the city has ever seen.
"This is a very different kind of inquiry: Over a decades-long period of time, how did the police department conduct its business?" Collins said. "That is a very broad-based concept, and we're not talking about the McDonald situation per say. We're not talking about one incident, but multiple incidents over a decade of time."
There are reports tonight that the DOJ is close to a deal with the city of Ferguson, Missouri to reform its police department, a year and a half after the investigation launched there. The reports say that it would require better training among police officers and better record keeping. There is still an ongoing probe in Baltimore.
Collins says Chicago's investigation could end with the CPD agreeing on reforms, or with the appointment of a federal monitor, or with a lawsuit.
"There's a negotiation. The Department of justice does its review, and then they engage with the city on what they found, and the city can agree on the findings and proposed solutions. If they can't reach an agreement, then the department of justice goes to court where a judge will decide where there are pattern and practice violations and what the remedy is," Collins said.
The DOJ has also conducted preliminary meetings with the Fraternal Order of Police and representatives from Emanuel's staff.
---
Related stories:
US Department of Justice to Meet on Wednesday With CPD
Officials from the DOJ are scheduled to arrive in Chicago on Wednesday as the civil rights investigation into the police department gets underway.
---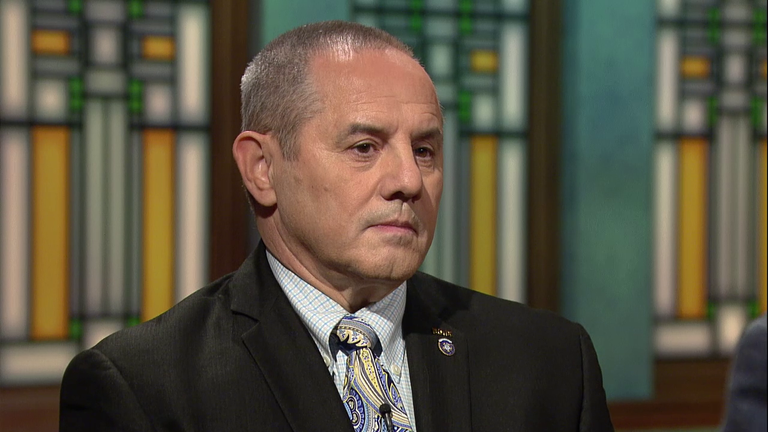 FOP President Dean Angelo on Chicago Police Culture, Investigation
The Laquan McDonald shooting has brought the police union under fire. Is there a culture of cover-up among cops? Dean Angelo, president of the Fraternal Order of Police, joins us.
---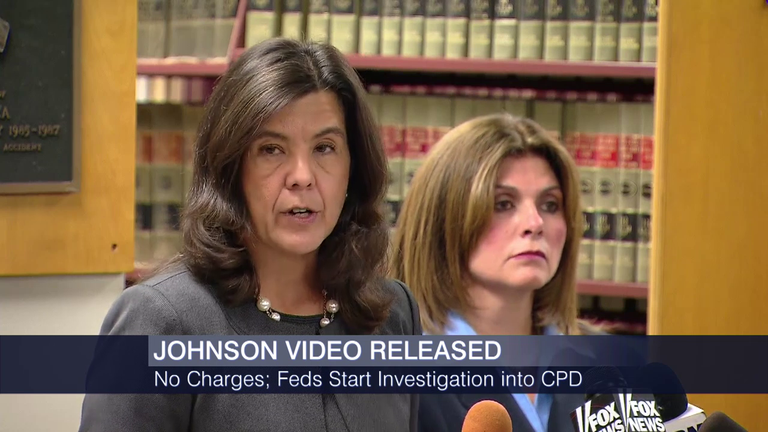 Justice Department Launches Chicago Police Department Probe
The U.S. Department of Justice launches a federal investigation into the police department and Mayor Rahm Emanuel announces a major shakeup at the agency that investigates police misconduct.
---