As summer turns to fall, time seems to be at a standstill in Springfield as the political battle between Republican Gov. Bruce Rauner and Democratic legislative leaders continues to ensnarl efforts to pass a state budget.
And the stakes continue to climb as Mayor Rahm Emanuel calls on state lawmakers to provide relief for homeowners as he pushes for a historic property-tax hike to help shore up police and fire pensions and construction projects for Chicago Public Schools, which also has its hand out in Springfield for $480 million in state aid to prevent more than 5,000 layoffs.
With the House not scheduled to meet anytime soon, is now the time for state lawmakers to break ranks and come up with a plan B? And if so, what practical options do they have?
We'll talk with a group of so-called rebel lawmakers: Reps. Jack Franks (D-Woodstock), David McSweeney (R-Cary), Scott Drury (D-Highwood), and David Harris (R-Mount Prospect).
"We shouldn't be called 'rebel lawmakers' because we have thoughts. That's our job," said Drury during our discussion. "The fact that we're rebels because we think – it's shocking to me."
Recent 'Chicago Tonight' stories on state budget impasse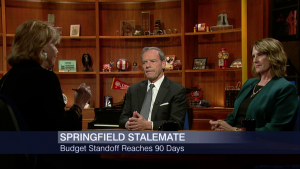 State Budget Standoff Reaches 90 Days
Wednesday's discussion is a follow-up to Monday's conversation with Senate President John Cullerton and Minority Leader Christine Radogno about the state logjam and possible ways the two can work together toward a solution. 
---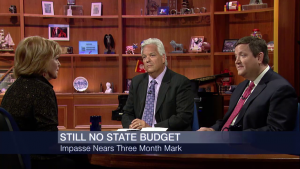 Generating Bipartisan Votes to Solve Illinois' Budget Impasse
Ahead of the three-month mark of the stalemate, Illinois Reps. Jack Franks (D-Woodstock) and David McSweeney (R-Cary) discussed the possibility of a bipartisan path out of the state's current mess.
---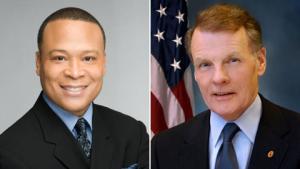 State Rep. Ken Dunkin: 'I Don't Work for Mike Madigan'
State Rep. Ken Dunkin (D-Chicago) had some angry words for House Speaker Michael Madigan in the wake of the failed override of a major union bill that became a flash point in the ongoing political war between Madigan and Gov. Bruce Rauner.
---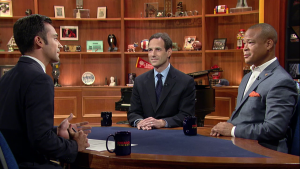 Labor Bill Veto Override Falls 3 Votes Short
After a failed override of Gov. Bruce Rauner's veto, state Reps. Ken Dunkin and Scott Drury talk about the role of independent lawmakers in moving forward in the never-ending legislative session.