Gov. Bruce Rauner opened his budget address today by channeling the wisdom of Illinois' greatest leader and the nation's 16th President, Abraham Lincoln.
"The occasion is piled high with difficulty, and we must rise with the occasion," he recited.
While the challenges Lincoln faced dwarf that of Rauner, Illinois is in bad shape, fiscally speaking. What's the governor's solution to a projected budget shortfall of $6.2 billion? Cuts. And lots of them. Rauner is proposing a $1.5 billion cut to Medicaid and an expected $600 million taken from tax money devoted to local governments and municipalities. The governor is also banking on some major pension reform to take place. We discuss Rauner's budget address and its implications with Illinois Public Radio's Statehouse Bureau Chief Amanda Vinicky.
Shortly after Gov. Rauner delivered his budget address, he released details of his proposed State Operating Budget for Fiscal Year 2016 and Capital Budget for Fiscal Year 2016.
Watch Rauner's budget address, which begins approximately 37 minutes into the video, and read the full transcript.
Read key quotes from Rauner's speech.
"Some in the General Assembly are eager to discuss new revenue. But before revenue can be discussed, reform is essential. Before we ask the people of Illinois to pay more to fund state government, we must ensure taxpayers are getting value for their money."
Some of Rauner's critics have criticized him for focusing on spending cuts instead of introducing new revenue generators. House Speaker Michael Madigan is among them. Madigan is pushing for the implementation of a tax that would impose a 3-percentage-point income tax surcharge on millionaires. Rauner chose to focus his speech and proposal on ways he can dramatically limit and cut spending.
"Government employees deserve fair and competitive benefits, but we cannot continue to raise taxes on all Illinoisans in order to fund the retirement benefits of a small fraction of our residents."
In keeping with his motif of fiscal cuts, Rauner is proposing that most state employees move to a lower cost Tier 2 pension plan or 401K for future work. This would exclude police officers and firefighters, who will have more robust plans. These considerations hinge on the Illinois Supreme Court's ruling on the constitutionality of former Gov. Pat Quinn's pension overhaul bill.
"While the state tightens its belt, so too must local governments and transportation agencies."
In his speech, Rauner claimed that the state is transferring 42 percent more tax revenue to local governments and municipalities than a decade before. He plans on cutting $600 million of that money, as well as getting rid of reduced fare programs for the Regional Transportation Authority.
View graphs showing Illinois' increasing debt from a study called Apocalypse Now? The Consequences of Pay-Later Budgeting in Illinois by the University of Illinois' Fiscal Futures Project. The budget gap is the difference between the state's revenue and expenditure.
Figure 1 shows the growing expenditure surpassing available revenue. The graph shows historical data from 1997 through 2014 and projected numbers for 2015 to 2026.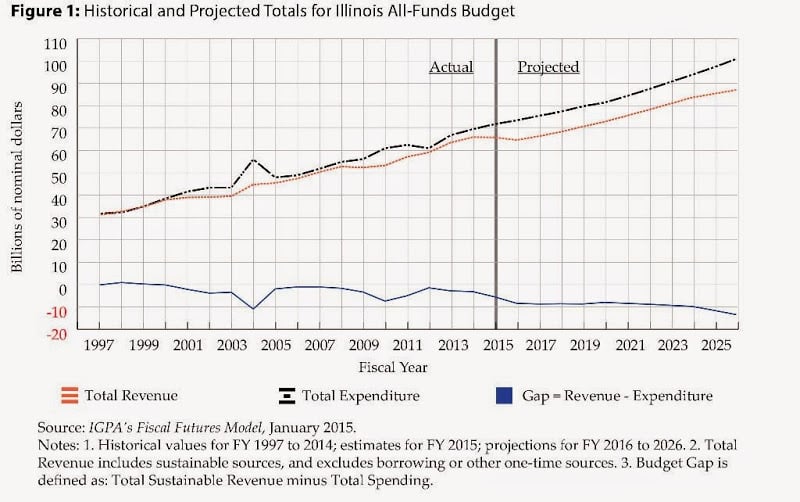 Figure 2 is a closer look at the projected budget gap for 2015 to 2026.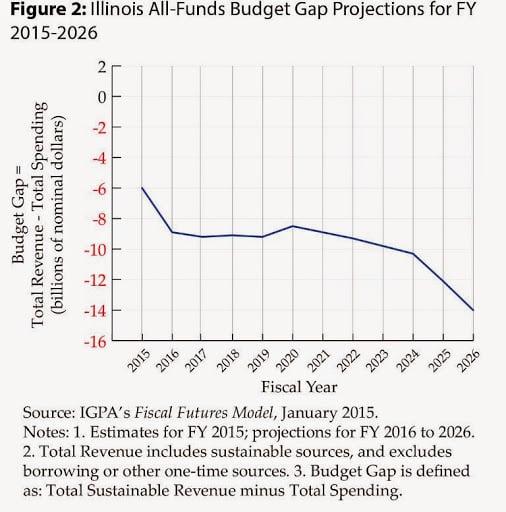 Figure 3 shows how the budget gap would be lessened by a return to the higher income tax rate of 2011–2014 (5 percent) instead of the current 3.75 percent rate that took effect Jan. 1, 2015.