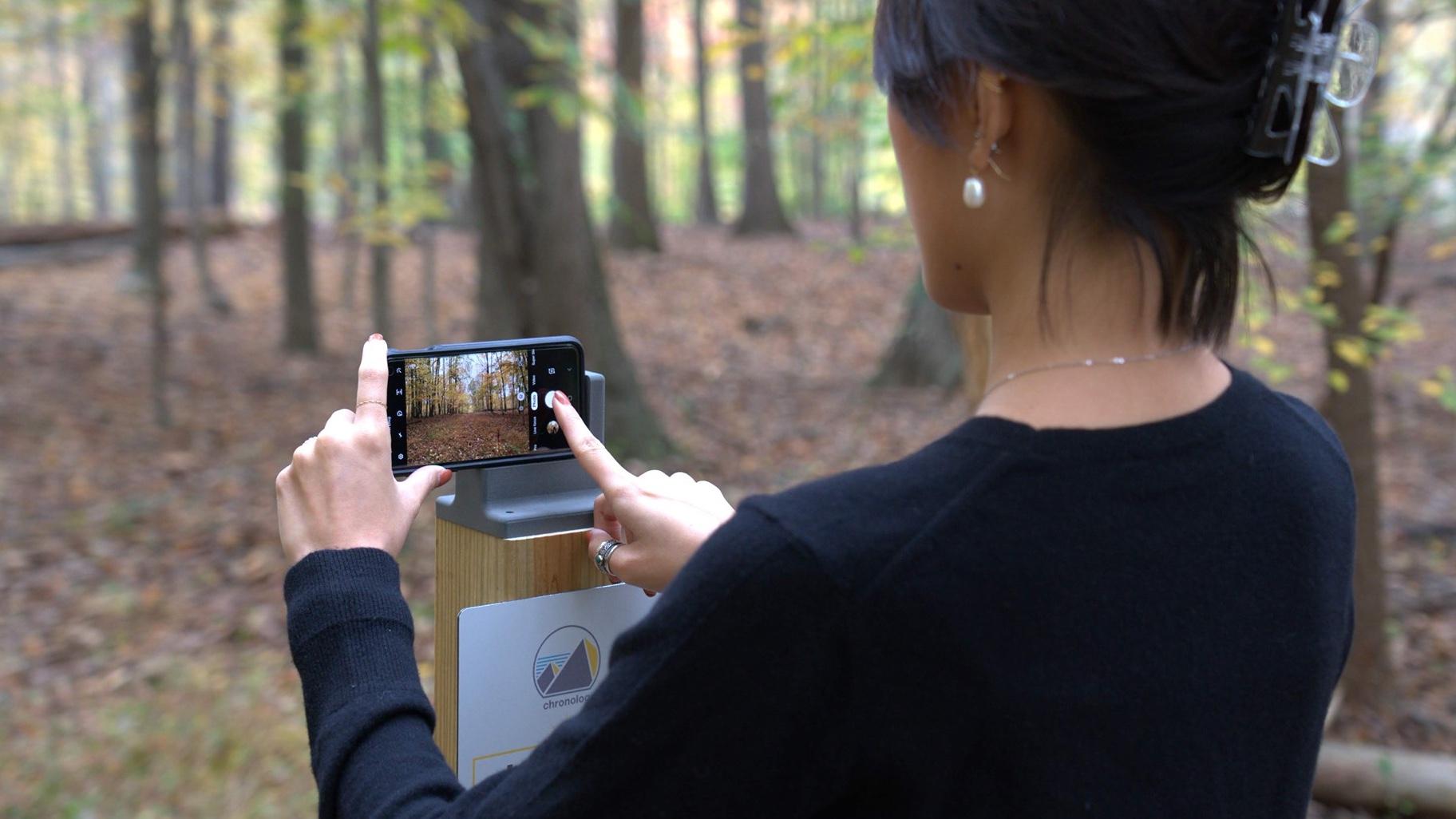 A Chronolog station in the wild. (Courtesy of Chronolog)
No one person has the capacity to keep an eye on a natural area in order to detect changes over time, but what about an army of community scientists and their smartphones?
That's the premise behind the Chronolog monitoring tool, in which photo stations are set up at designated spots in parks or preserves. Visitors to the location place their phone in the provided bracket — to ensure that all images are geo-coordinated — snap a photo and email it to Chronolog. The images are then stitched together in an ongoing time-lapse series. The more people who participate, the more complete of a picture is presented. 
Since Chronolog's release in 2019, nearly 250 stations have been installed, largely in the U.S., including a pair at natural areas within Chicago parks: one in Humboldt Park and another in Palmisano Park (click on links for station information). The hundreds of photos uploaded so far show dramatic seasonal changes and evolving foliage.
Additional stations can be found in area forest preserves and at Indiana Dunes National Park, where Chronolog is being used to track habitat restoration projects in which daily changes are imperceptible, but will be more evident through time-lapse images.
The technology also helps site managers and stewards identify maintenance needs, document an area's recovery after a prescribed burn or make note of changes in water levels. For members of the general public, Chronolog offers not only a way to participate in important ecological work, but it also offers a window into nature's dynamism. 
Chronolog grew out of an interactive community science project developed via the U.S. Geological Survey. 
Contact Patty Wetli: @pattywetli | (773) 509-5623 |  [email protected]
---