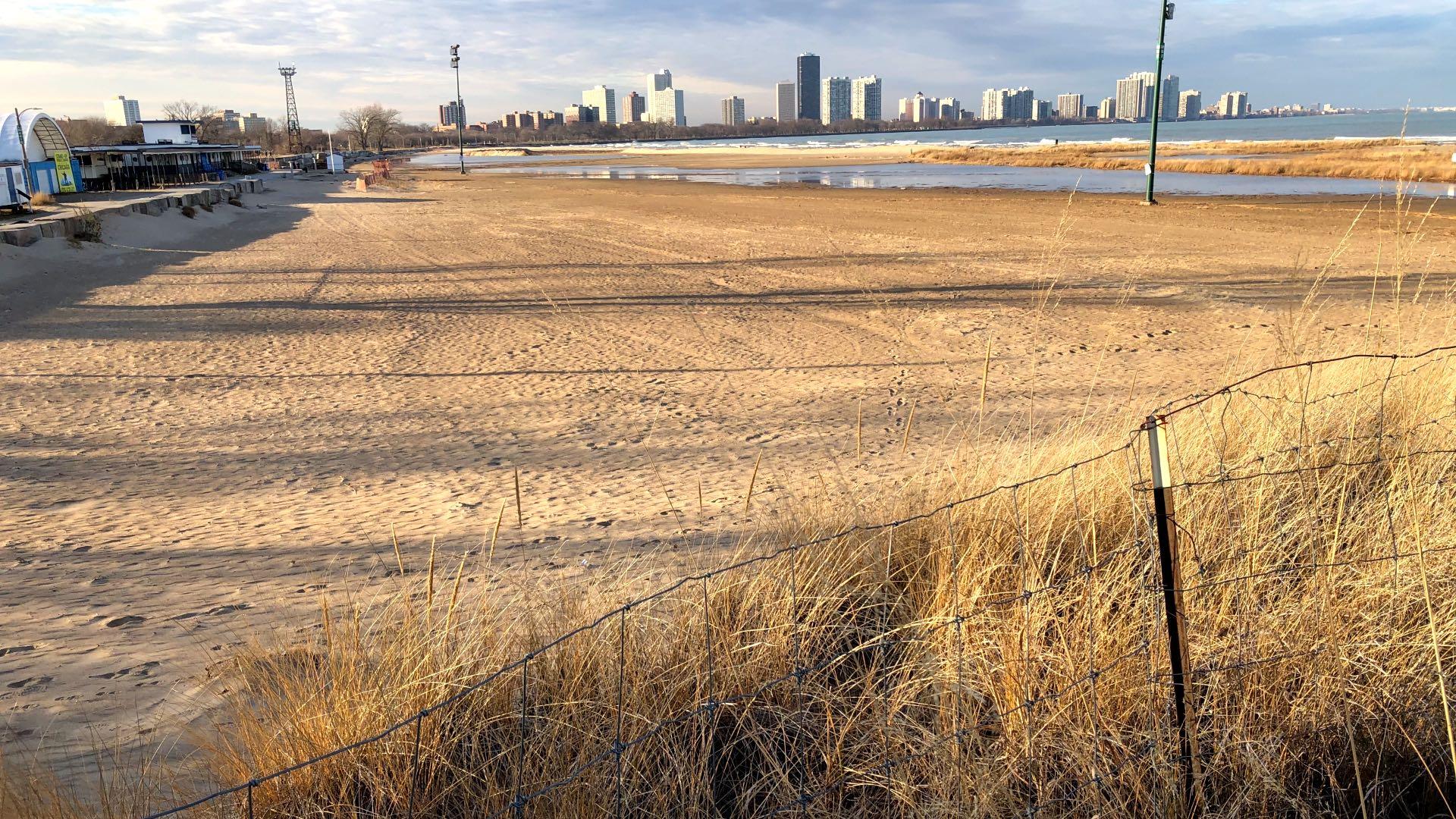 Volunteers can help improve Monty and Rose's habitat at Montrose Beach Dunes on National Public Lands Day, Sept. 25, 2021. (Patty Wetli / WTTW News)
Saturday is National Public Lands Day, founded in 1994 to celebrate the connection between people and green space, and inspire environmental stewardship.
There are a number of ways to participate, from simply enjoying nature to putting in time volunteering at a park or preserve. Several sites in and around Chicago have opportunities for people who want to give back to the region's natural areas.
Indiana Dunes National Park is hosting a cleanup at West Beach focused on reducing plastic waste. Show up any time after 9 a.m. Saturday to sign in and pick up supplies. The event, which runs until noon, is family friendly and each volunteer will receive as a thank you a pass for a day's free admission to federal public lands. Meet at: West Beach, 376 North County Line Road, Portage, Ind.
---
The Cook County Forest Preserve District has a whole schedule of outdoor fun planned for Saturday, ranging from yoga to canoeing to nature walks. Registration is required for several of the activities, some of which have already reached capacity.
Anyone and everyone is also welcome to pitch in and pick up litter at the preserves. The district's nature centers will be stocked with supplies for individual cleanups. Just swing by any of the centers from 9 a.m. to 4 p.m. Saturday.
For those interested in a truly hands-on experience, work days have been organized Saturday at a couple of preserves. This is a chance to take part in ongoing restoration efforts by clearing invasive brush, collecting seeds or planting natives. Options are:
— Deer Grove Forest Preserve, in partnership with the Sierra Club, 9 a.m. to 3 p.m. RSVP required.
— Beaubien Woods Forest Preserve, hosted by Friends of the Forest Preserves, 10 a.m. to 1 p.m. Learn more and register online.
---
The Chicago Park District's natural area at Montrose Beach Dunes has become famously known in recent years as the home of Monty and Rose, the city's beloved pair of endangered piping plovers. On National Public Lands Day, the site's stewards are coordinating an effort to improve the plovers' habitat.
Join in and help transplant grasses from the main beach to a section of natural area added for the plovers last spring. Marram grass helps stabilize the dune ecosystem and allows other vegetation to take root, according to stewards. 
The work day runs 9 a.m. to noon Saturday. Meet up on the sidewalk, next to the handicapped parking lot east of the Montrose Beach House. 
Contact Patty Wetli: @pattywetli | (773) 509-5623 |  [email protected]
---