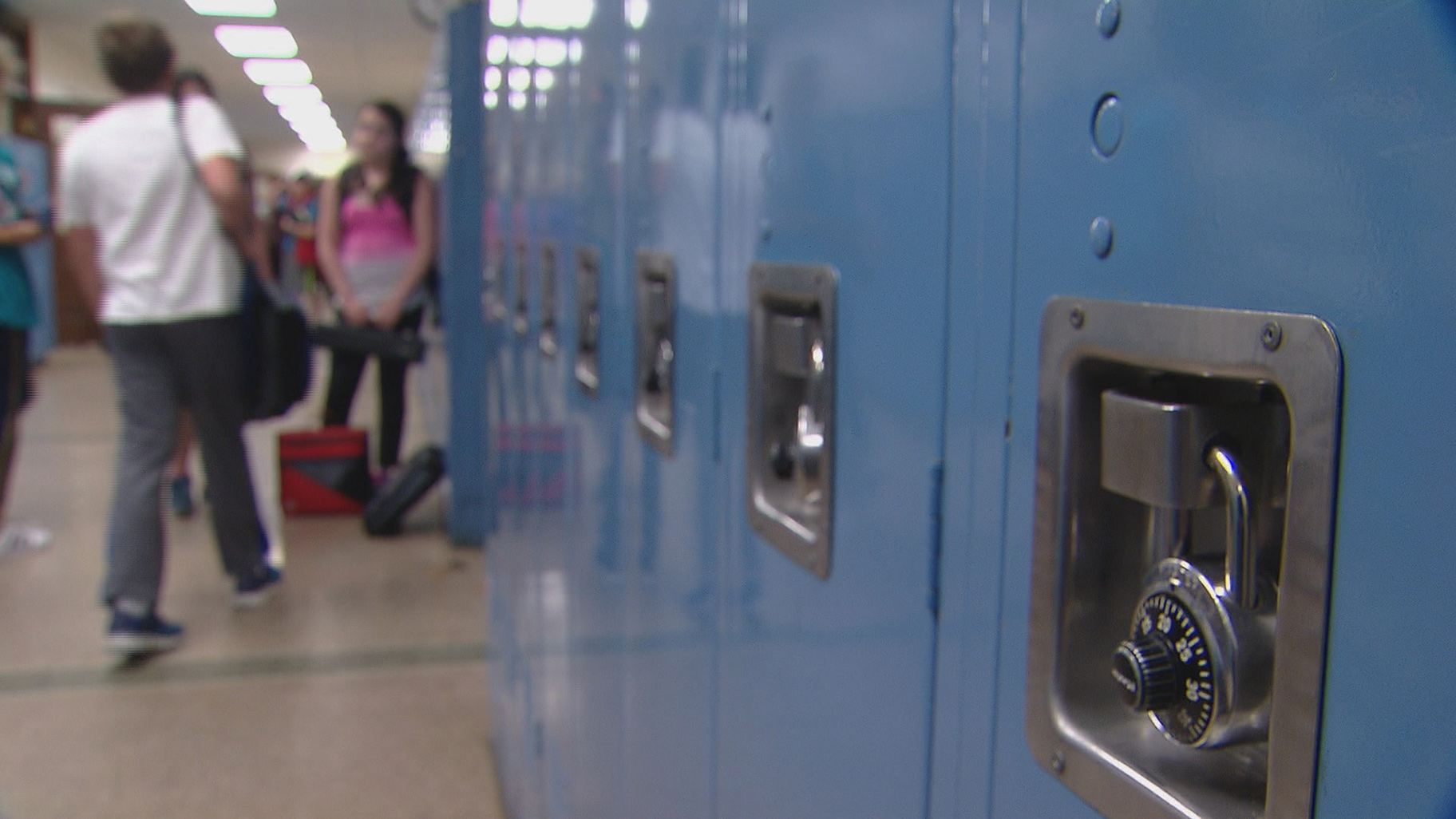 (WTTW News)
As Chicago Public Schools CEO Janice Jackson prepares to walk away from the district at the end of next month, a local parent organization has begun outlining steps it hopes her eventual replacement will take to improve public education across the city.
In an open letter published Wednesday, the parent advocacy group Raise Your Hand wrote that while the next CPS CEO may be taking on "the hardest job in your career," it hopes the next district chief will listen to student voices, engage with stakeholders and better support Black and brown communities.
"You have the opportunity and immense responsibility of continuing to change CPS culture," the group wrote. "You have the opportunity to build trust through transparency and integrity. We hope for a productive relationship with you and your leadership team."
Jackson announced Monday that she will be walking away from CPS after more than three years as CEO when her contract expires on June 30. Mayor Lori Lightfoot said the city has already hired a firm that will conduct a nationwide search for a new district leader.
Raise Your Hand begins its letter by noting that Jackson's replacement will be the eighth CPS CEO in the last 12 years, and expressing disappointment that the search for her eventual successor "will not be led by a fully elected representative school board."
The group's first recommendation is that Jackson's replacement commit to better funding education in predominantly Black and brown communities, pointing to the district's controversial decision in 2018 to shutter four Englewood schools in favor of opening one new high school in that neighborhood.
A similar plan has since been proposed in the North Lawndale neighborhood.
"Chicago has seen systematic school closures and chronic disinvestment that has destabilized Black and Brown communities and further exacerbated the push out of Black families and Black teachers in Chicago," the group said. "We must be aggressive in funding education in these school communities without being extractive."
Raise Your Hand also complained that too often CPS treats parents and students as a "checkbox," ignoring their pleas and moving ahead with planning decisions without incorporating those voices.
They want meaningful opportunities not only to speak on district plans and policies, but to actually help craft them. And those opportunities shouldn't be reserved for parents, the group said, but students too should be included in this process.
They said too often students are "last in line for feedback" and are "given advisory roles with no real power."
"In order to achieve a robust, well-funded and healthy CPS community, we urge you not to make the same mistakes as your predecessors," the group said in its letter. "Please listen to the needs of CPS students, families and educators. Stand with those that most need your support to thrive in Chicago Public Schools."
Contact Matt Masterson: @ByMattMasterson | [email protected] | (773) 509-5431
---