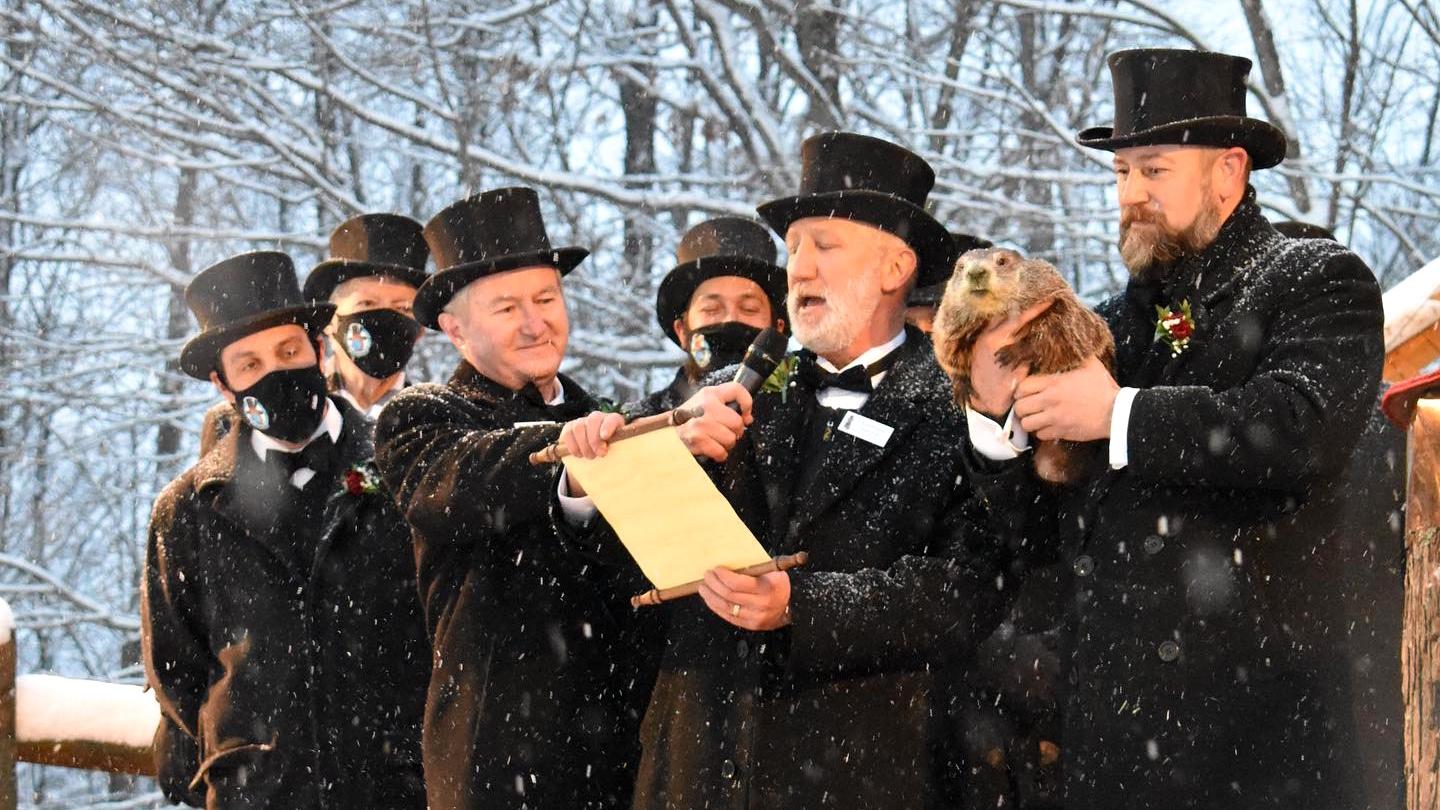 Punxsutawney Phil saw his shadow this Groundhog Day, Feb. 2, 2021. (Punxutawney Phil / Facebook)
Happy Groundhog Day. What's it going to be: six more weeks of winter or an early spring?
Prognosticators are sending mixed messages.
Punxsutawney Phil emerged from his burrow in Pennsylvania today and saw his shadow. That's six more weeks of winter.
But wait.
Closer to home, Woodstock Willie was also roused this morning and didn't see a shadow. So, according to our home state critter, we're in for an early spring. 
Sides were immediately drawn on social media.  
Punxsutawney Phil says 6 more weeks of winter....BUT, Woodstock Willie says EARLY SPRING, and he's local! Punxsutawney Phil is not MY groundhog!#NotMyGroundhog#WoodstockWillie2021

— (@DixieDime1026) February 2, 2021
---
Woodstock Willie is a bootleg groundhog. I only trust Punxsutawney Phil.

— Amanda (@Lets_Go_Hawks) February 2, 2021
---
Regardless of which groundhog you back, this guy nailed it:
#GroundhogDay AKA the last 325 days.

— George Atallah (@GeorgeAtallah) February 2, 2021
---
Contact Patty Wetli: @pattywetli | (773) 509-5623 |  [email protected]