This month, WTTW News is following up with neighborhoods across Chicago where civil unrest occurred this summer, including some instances of looting and property damage.
Our next stop is South Shore, a South Side community nestled up against Lake Michigan. Its main commercial corridor on 71st Street experienced extensive damage and theft in late May and early June.
And six months later, it's still difficult for tobacco shop owner Renee White to talk about what happened this summer.  
"I get real emotional on that one. It was very devastating to all of us," she said.
READ: Residents Assess Damage in Aftermath of Looting on South Side, Loop
WTTW News first met White in June, when the store she owns with her two sisters on 71st Street – called 3 Smokin' Sisters – had been broken into and virtually cleaned out.
White says they lost around $80,000 between damages and stolen goods, and seriously considered calling it quits.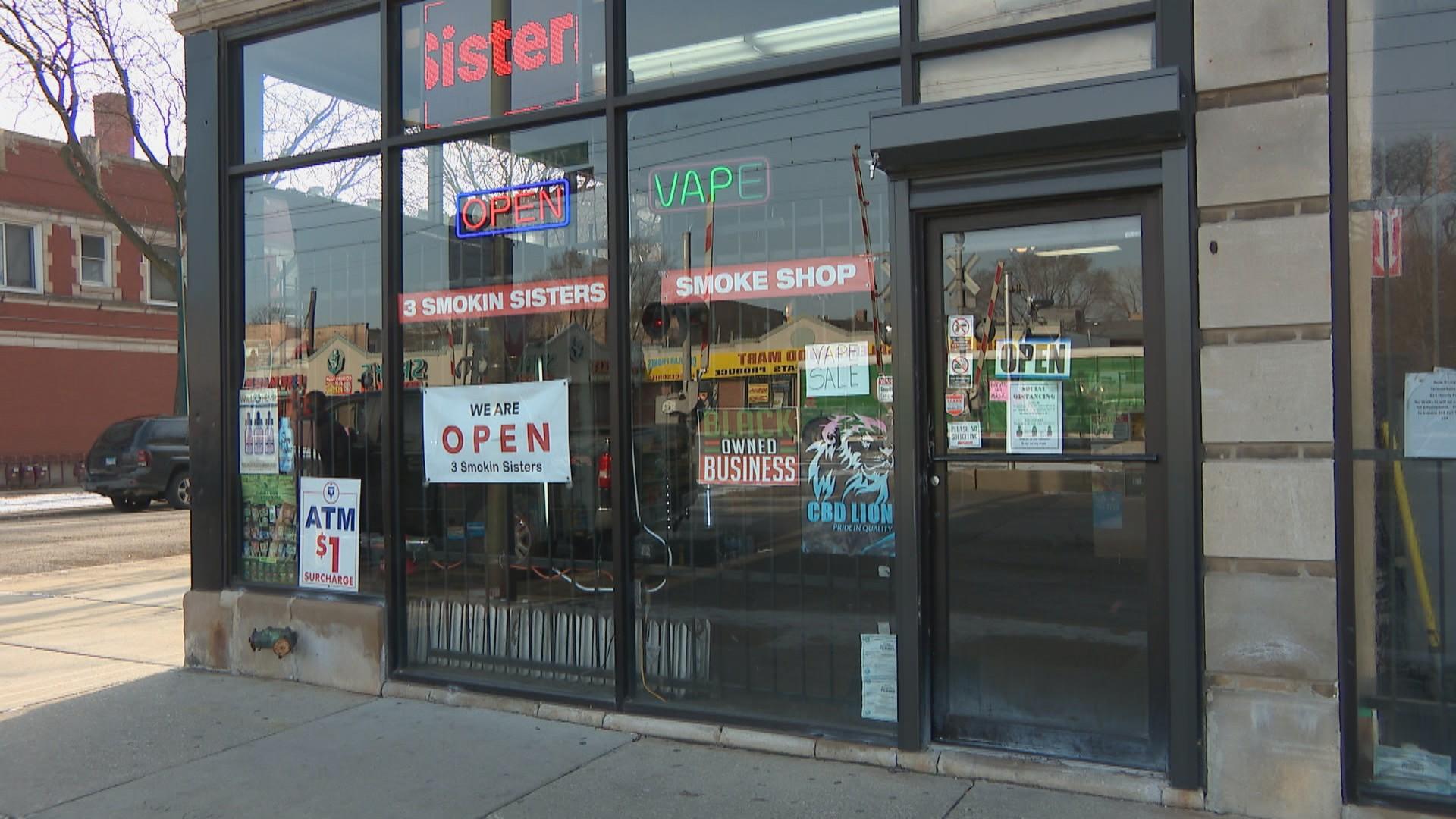 (WTTW News)
"I discussed it with my sisters, and they were more adamant about not opening. I was the one kind of teeter-totter on the fence, although there was a lot of anger, stemming from this incident. But we managed to come to a consensus and we just opened back up," White said.
White's store was one of many in South Shore that experienced extensive damage and inventory loss this summer.
But one business that was mostly spared was Local Market in the Jeffery Plaza shopping center, which opened in 2019 after a yearslong campaign to bring a grocery store to the neighborhood.  
READ: Englewood Keeps Focus on Revitalization 6 Months After Looting, Unrest
"We couldn't save the entire mall, but the community really felt like their biggest investment of their time and money was the grocery store, Local Market," said Val Free, executive director of the Neighborhood Network Alliance, a community engagement group based in South Shore.
In the immediate aftermath of this summer's unrest, Free's group and others gathered outside Local Market to make sure the store they had fought to open stayed that way.   
"We had people out here cleaning up, and we had people out here saying, 'Hey, your grandmother might need to go to the store,' talking them out of it," she said.
As of December, many of the businesses on 71st Street have bounced back from this summer's unrest, and neighborhood officials say they're optimistic new investment dollars and development are on the way.
READ: Six Months After Looting and Property Damage, South Chicago Eyes Next Chapter
"South Shore is one of the 10 communities participating in the Invest South/West program, which is sponsored by the city of Chicago. So we're looking forward to those investments coming into the community," said Tonya Trice, executive director of the South Shore Chamber of Commerce. "We're also looking for capital improvement projects such as the Obama Center, which is coming less than a mile away." 
And the South Shore Chamber says it has helped distribute $1.6 million in grants and loans to the community this year – money they say has helped sustain the neighborhood's small businesses during both the pandemic and civil unrest.
"Did they need to pay salaries, did they need to make repairs? Many of them were trying to retrofit their storefronts because of the pandemic, and in the midst of all this, we get civil unrest. So it was very emotional," Trice said.
READ: Financial Impact of Coronavirus on Poor Will Spark 'Second Pandemic'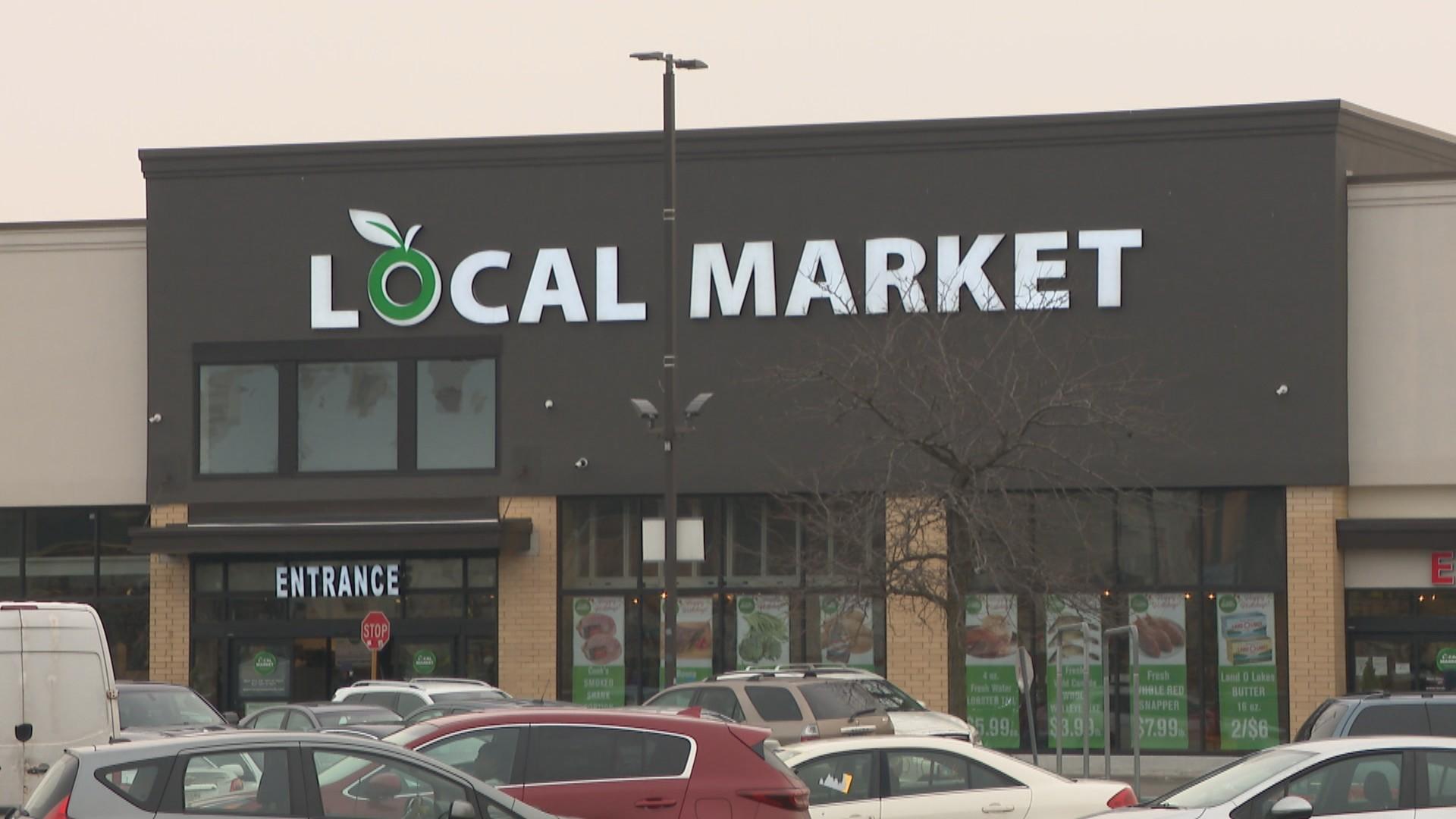 (WTTW News)
The South Shore Chamber and the Neighborhood Network Alliance are also collaborating with other groups on a quality-of-life plan for South Shore, addressing economic development, housing, public safety and more.
Free says they're encouraging residents to get involved and make their voices heard.
Near Local Market at 71st and Jeffery Boulevard is M&R Prescription Center, a pharmacy which also sells medical supplies.
As an essential business, owner Pamela Jones and her staff have been on the front lines of the pandemic in South Shore, even as the store sustained minor damage and theft this summer.
"We've lost a couple of patients to COVID, we've had a lot of patients come in where they've lost family members because of COVID," Jones said. "There was already a high degree of illness in the community, a lot of hypertension and diabetes. People stop going to the doctor because of COVID, and just not even taking care of their regular chronic medical conditions. Refills have lapsed. So it's sad to see how COVID has affected in so many ways, direct and indirect."
READ: South Shore Residents and Businesses Cope with Coronavirus
For Jones, the events of 2020 – on top of the ongoing challenges of running a small business – have led her to question her future in the neighborhood.
"South Shore is a vibrant community, it's in a beautiful location. But it has been a little bit neglected," she said. "The resources are starting to come in slowly, but there are still a lot of issues that need to be addressed below the surface. It's one of those things. You try to remain optimistic, but then you have to be realistic, too."
Follow Quinn Myers on Twitter: @rquinnmyers
---