This month, WTTW News is checking in on neighborhoods across Chicago where civil unrest occurred over the summer, including some instances of looting and property damage.
First up: the South Chicago neighborhood on the city's Southeast Side, which we first visited for our community reporting series in early June as businesses and residents were coming together to clean up and rebuild.
Commercial Avenue has long been the area's main business corridor, since the days when tens of thousands of steelworkers lived in the surrounding neighborhoods. 
But in recent years the strip has struggled to fill vacant storefronts – a trend that was seriously exacerbated by civil unrest and looting in late May and early June. 
"We had 16 retail businesses that were essentially broken into and really mass looting. For the most part these businesses suffered massive inventory loss but there was also extensive damage, so it wasn't simply that things were being stolen," said Dave Price, program manager for the Commercial Avenue Special Service Area, which funds and oversees economic development programs in the neighborhood.  
One of those businesses was Mission Cannabis Dispensary, which has been operating in South Chicago since 2017. This summer, almost all of the store's inventory was wiped out.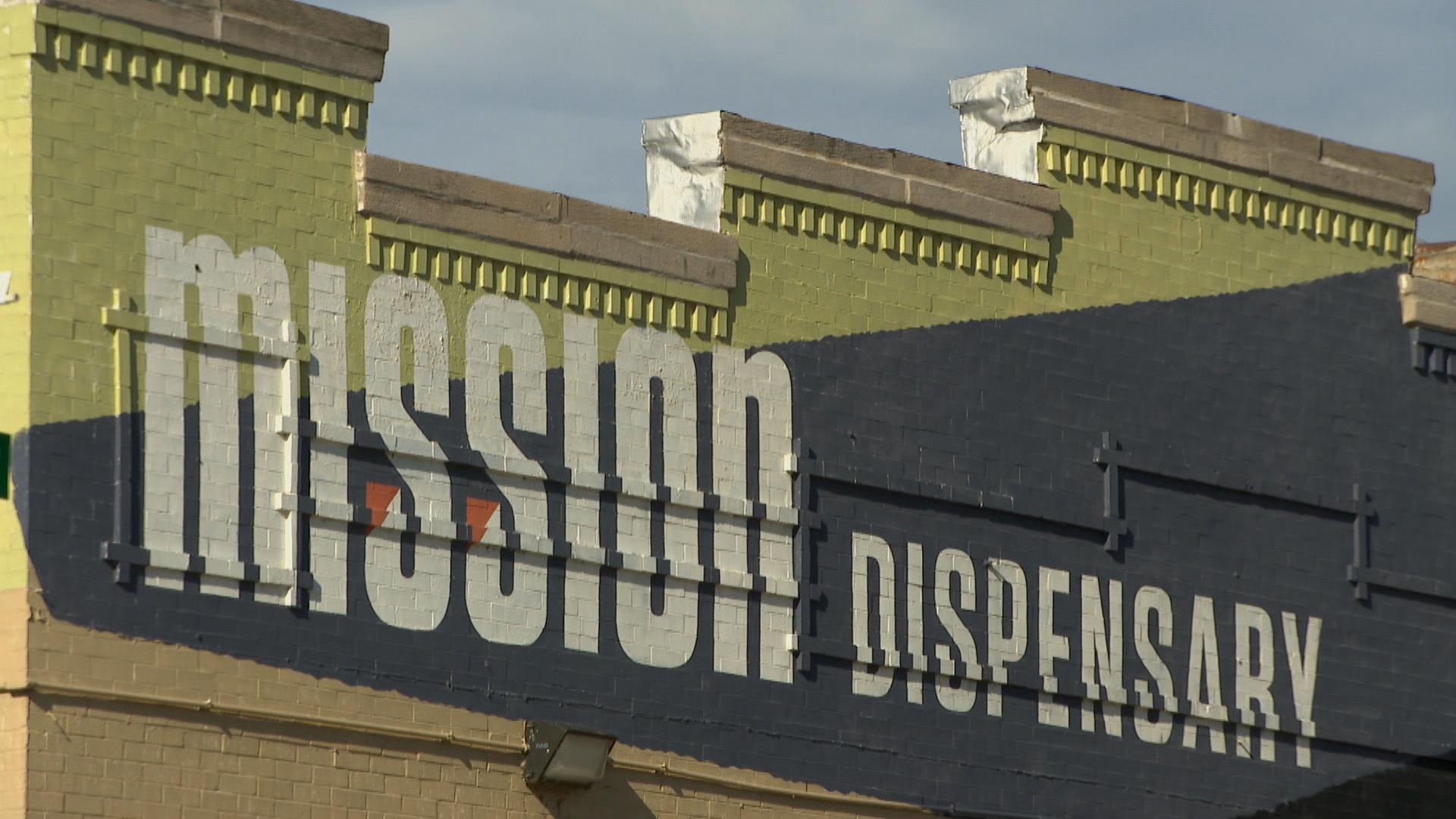 (WTTW News)
After closing for two months, Mission reopened in late July after spending more than $100,000 on repairs and increased security measures.
"All of this is out of pocket. We went and filed a claim with our insurance company. However these are small insurance companies that insure cannabis companies, so the max didn't even cover the doors," said Gabriel Mendoza, Mission's vice president of operations. 
Today, Mendoza says business has mostly stabilized. Masked customers are steadily streaming in to buy medical and recreational weed. 
It's companies like Mission that public officials in South Chicago are eager to see more of: retailers that can be anchors for the entire commercial district.
That includes Ald. Susan Sadlowski Garza, whose 10th Ward includes Commercial Avenue and much of South Chicago. 
"Retail is important because there's a lot of people … we don't have a mall. [On] 118th Street, we have a T.J. Maxx, but a lot of people, they can't take the bus, or it's too far," Garza said. "We have a big senior population in South Chicago that banks on that corridor to be their shopping area." 
Six months after the widespread damage in the neighborhood, both Garza and Price say they're optimistic that investment is coming. Mayor Lori Lightfoot's INVEST South/West initiative prioritizes South Chicago as one of its 10 target markets.
"The last four, five months I think the real effort has been to identify and use monies that became available to help those businesses get re-established. There were some city funds, state funds, various foundations that provided monies," Price said. 
But for some businesses, the damage from this summer's civil unrest was just too heavy. Villa, a shoe and clothing chain, and one of the neighborhood's City Sports locations have not reopened their Commercial Avenue storefronts. 
"This is really a huge setback. Commercial Ave has challenges anyway," Price said. "The retail vacancy rate was in the low- to mid-30s [percent] in 2017. We were making some progress, but the looting and the follow-up problems related to COVID have really caused a very big setback. Our vacancy rate is around 40% now. So it's jumped up by about 7%."
One retailer on Commercial that has reopened is Hair World, a beauty supply store whose owner, Richard Kim, has been in business in South Chicago since the 1980s.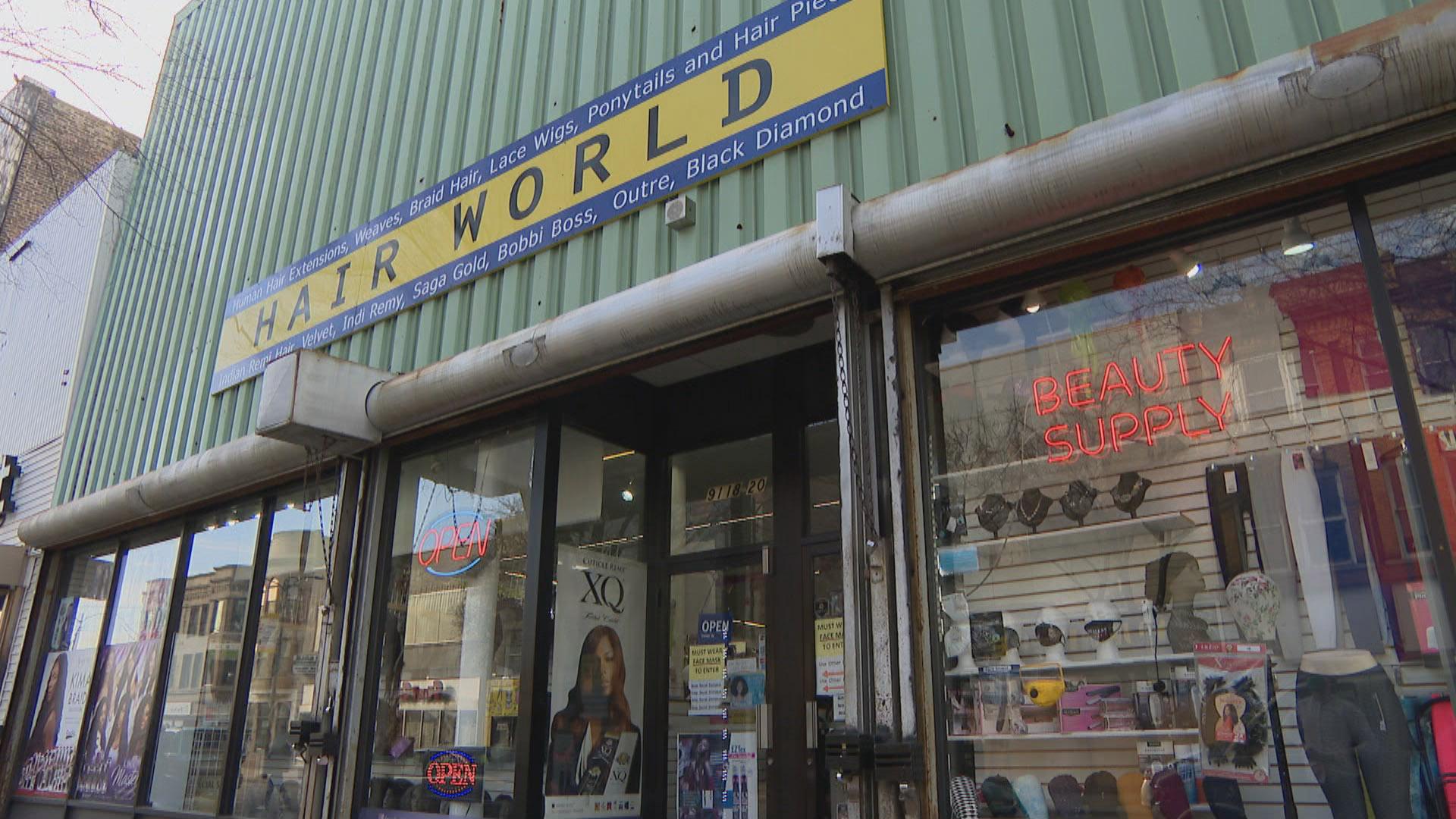 (WTTW News)
Kim says he lost almost $500,000 in merchandise and damages this summer. And six months later, he's still angry about inaction from the city.
"We call the city, we call 911, then they say, 'I'm sorry, we have not much we can do for you.' I call 911 again: 'I'm sorry, we have nothing for you,'" Kim said. "We pay the property tax, we pay the sales tax, we pay the corporation tax, I pay my income tax, where has all my tax money gone? I lost almost, with merchandise and structural damages, $500,000 … all my 30-year effort is gone within a couple of hours."
Kim says he's considered closing his store for good these past few months amid the added pressures of operating during the pandemic. But like the dispensary and a majority of the other businesses on Commercial Avenue, he's not ready to give up quite yet.
"This is the only thing I know," Kim said. "I put all my whole younger life on Commercial Avenue as a beauty supply owner, this is the only thing I know. I cannot go nowhere." 
---