This month, WTTW News is checking in on neighborhoods across Chicago where civil unrest occurred this summer, including some instances of looting and property damage.
Our next stop is Englewood on the South Side, where businesses along commercial corridors like 63rd Street and Ashland Avenue experienced extensive damage in late May and early June. 
That week, Asiaha Butler watched as businesses near her home were broken into and looted.  
"We constantly heard the shatters of the glass, we saw the tools. It was a grieving point. I got ill to my stomach. My husband felt ill to his stomach, of just the whole situation," Butler said. 
READ: COVID-19 Across Chicago: Englewood
Butler is the executive director of the Resident Association of Greater Englewood, or R.A.G.E.,  a group dedicated to community engagement in the South Side neighborhood.
The stores by Butler's house represent just a portion of the widespread damage across a neighborhood that's long struggled with disinvestment.
"Our community has been looted for the last 40, 50 years. If you just turn around, I'm in front of an abandoned school. Across the street it's abandoned homes," Butler said. "We're talking about years of segregation, years of targeting Black folks out of their homes with contract buying, making it difficult for African Americans to get loans to open businesses."
READ: Six Months After Looting and Property Damage, South Chicago Eyes Next Chapter
After the civil unrest, Butler says people reached out to her, eager to support Black-owned businesses in Englewood, but didn't have a centralized way to find them. So, R.A.G.E. began putting together a directory.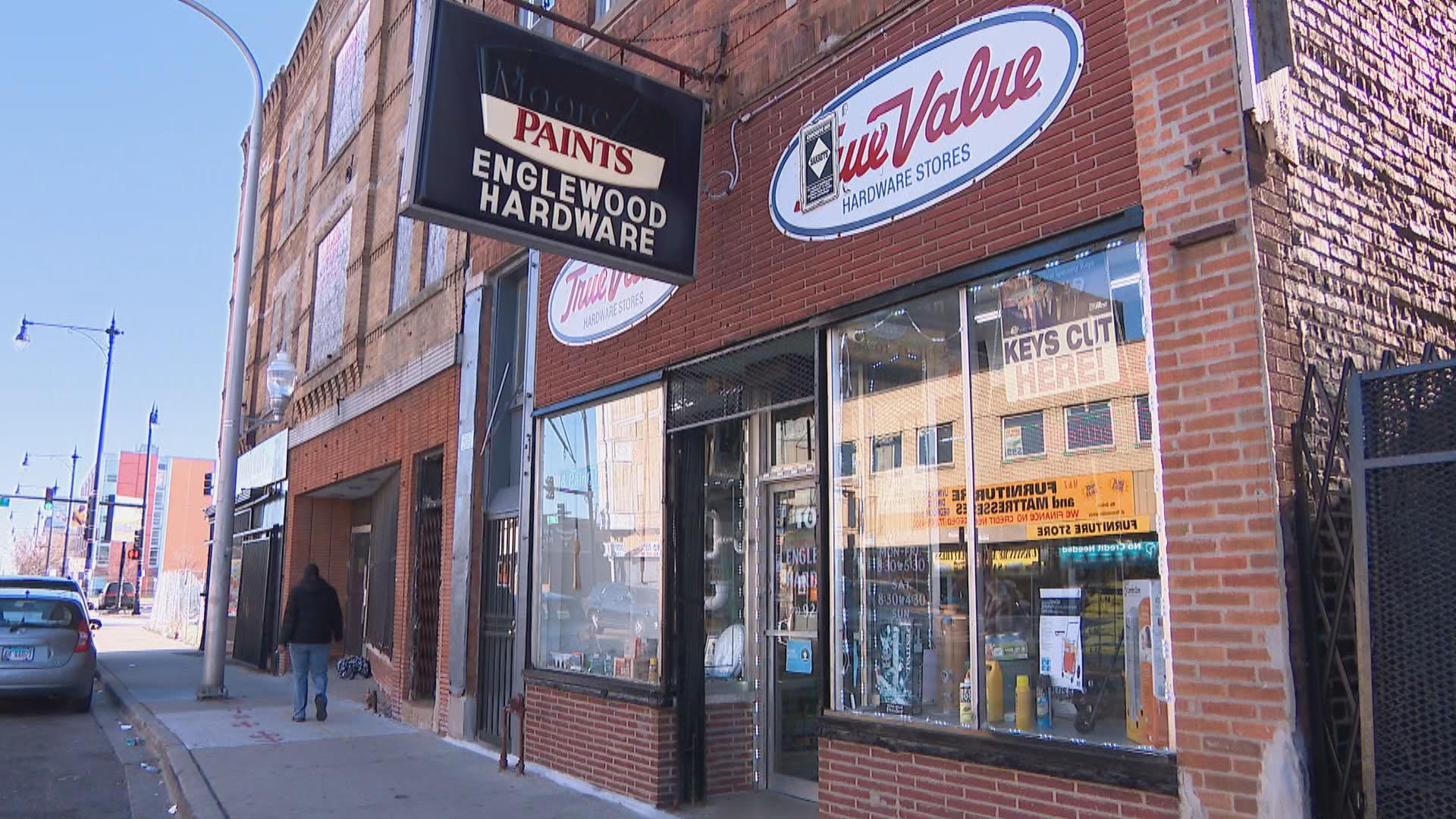 (WTTW News)
One business on the list is Englewood Hardware on 63rd Street. Owner Jared Hicks worked at the store in high school, and ended up purchasing it a few years ago. 
"You've got limited Black businesses that you used to have here. Years ago, when I was coming up, all down through here," Hicks said. "Those were all [Black-owned] businesses, 63rd and Halsted, everywhere you went…somebody was always doing something. And now, the community has come down a little bit as far as [there] being a lot of Black-owned stores." 
Hicks said his store was not damaged by this summer's civil unrest. And while business has been impacted by the COVID-19 pandemic, he's considering opening a pet store in the building next door. 
Down 63rd Street near Ashland Avenue is another Black-owned business included in the R.A.G.E. directory: clothing and apparel store Englewood Branded.  
Owner Corie Luckett says while many of the surrounding businesses on his block were broken into this summer, his store was left untouched. 
"In fact people were coming by asking, 'Is everything OK? You good?' I had people willing to stand outside the store to protect it, and I just felt that was just great and let me know that I did something right," he said.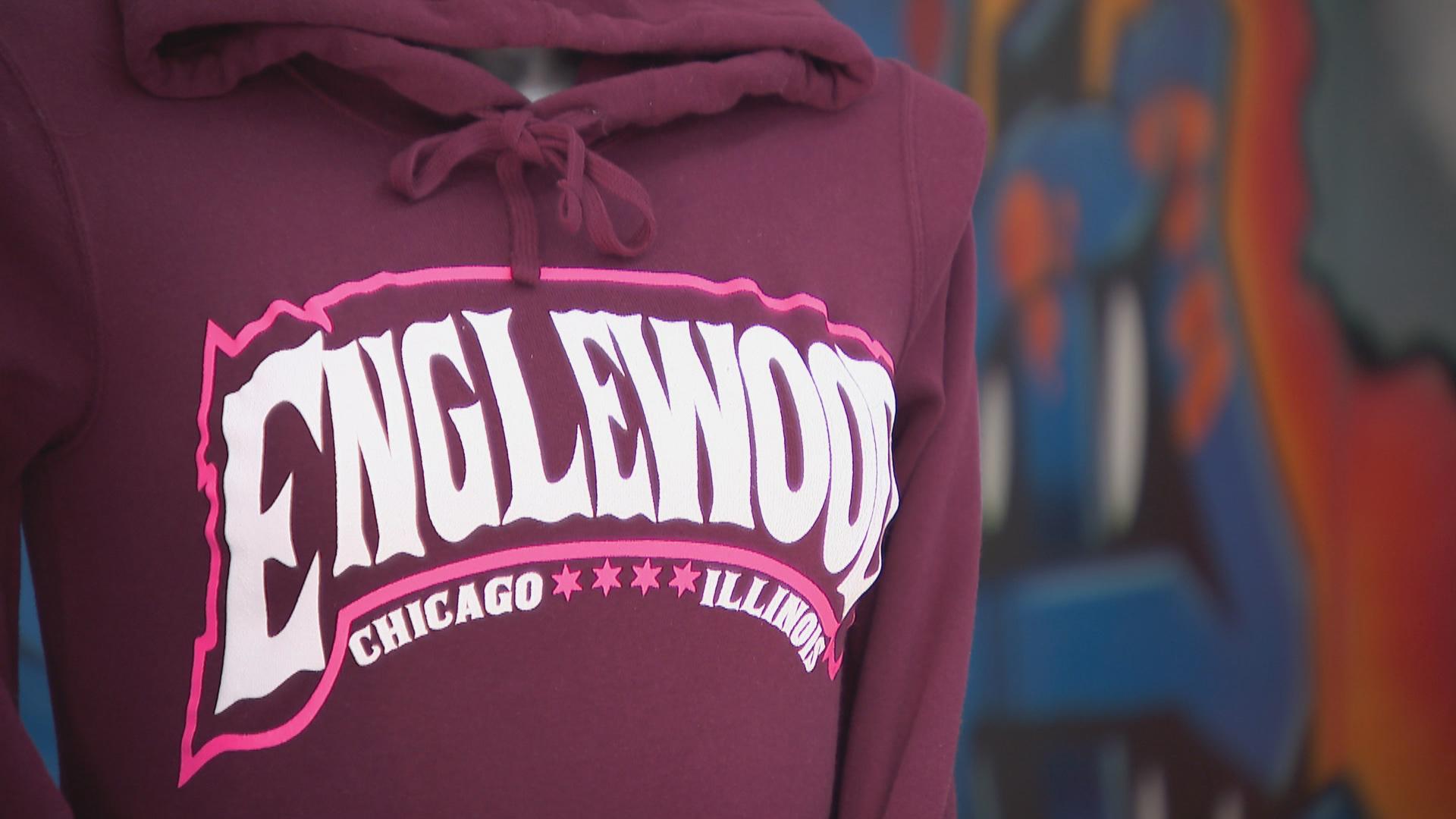 (WTTW News)
Luckett says his Englewood-themed T-shirts and hoodies are about taking pride in the positive aspects of his community – ones that don't get much attention on the six o'clock news.
"You can be your own business, your own boss, you can grow, you can help the community, and you can do this all at the same time without having any negative surroundings or backlash with it," Luckett said.  
It's that attitude Butler and a host of other community groups, like Teamwork Englewood and the Inner-City Muslim Action Network (IMAN) have applied to an ambitious community revitalization project called Go Green on Racine.  
The initiative aims to revitalize the entire intersection at 63rd Street and Racine Avenue – including a fresh produce market and a business incubator. 
READ: 'Chicago Tonight' in Your Neighborhood: Englewood
The groups are also working to take control of a nearby shuttered Chicago Public Schools building, which IMAN would operate as a housing and resource center for people returning from incarceration — work they've already been doing in the community for years. 
And a central part of the project is the closed Green Line station at the intersection, which organizers say they're advocating to get reopened. 
"Just like having a vacant school is unacceptable, having a vacant Green Line stop that just rolls past residents is unacceptable," Butler said. "It's a holistic approach. When people say, 'Oh my god you guys are trying to do so much,' it's because Englewood needs so much."
At the future fresh market building on 63rd street, Jake Hatten has been working on the team renovating the space. Hatten was a participant in IMAN's re-entry program, where he received job training and got connected with Go Green on Racine.
"This is a starting point for the community, we're trying to better this community, make it more comfortable more lovable, so this is just the starting point of something I think is going to be very big," Hatten said. 
Hatten, who grew up on the West Side, says he sees the project as a model to take to other neighborhoods across Chicago. 
"I don't want this to stop, I want to continue on this road, I want others to join in and become part of this family," Hatten said. "I'm from the West Side of Chicago, so I'm out here, but I plan to bring it out there, and give others the opportunity just like I have."
---