The streets of Chicago's Loop have been eerily quiet over the past year.
COVID-19 has forced thousands of downtown office workers to stay home, while performing arts venues have retreated into hibernation and major events have been indefinitely postponed. 
For jeweler Terry Te, the pandemic created what he calls a "ghost town" – and that was before his store on Chicago's Jewelers Row was broken into during civil unrest in May. 
"It was just chaos, the window was broken, all around the building," he said. 
Two months later, Te was hit again.
"In order to avoid more destruction [I] just decided, come down here with another of the building managers and just try to get people out," Te said. "We prevented a lot of damage at that time."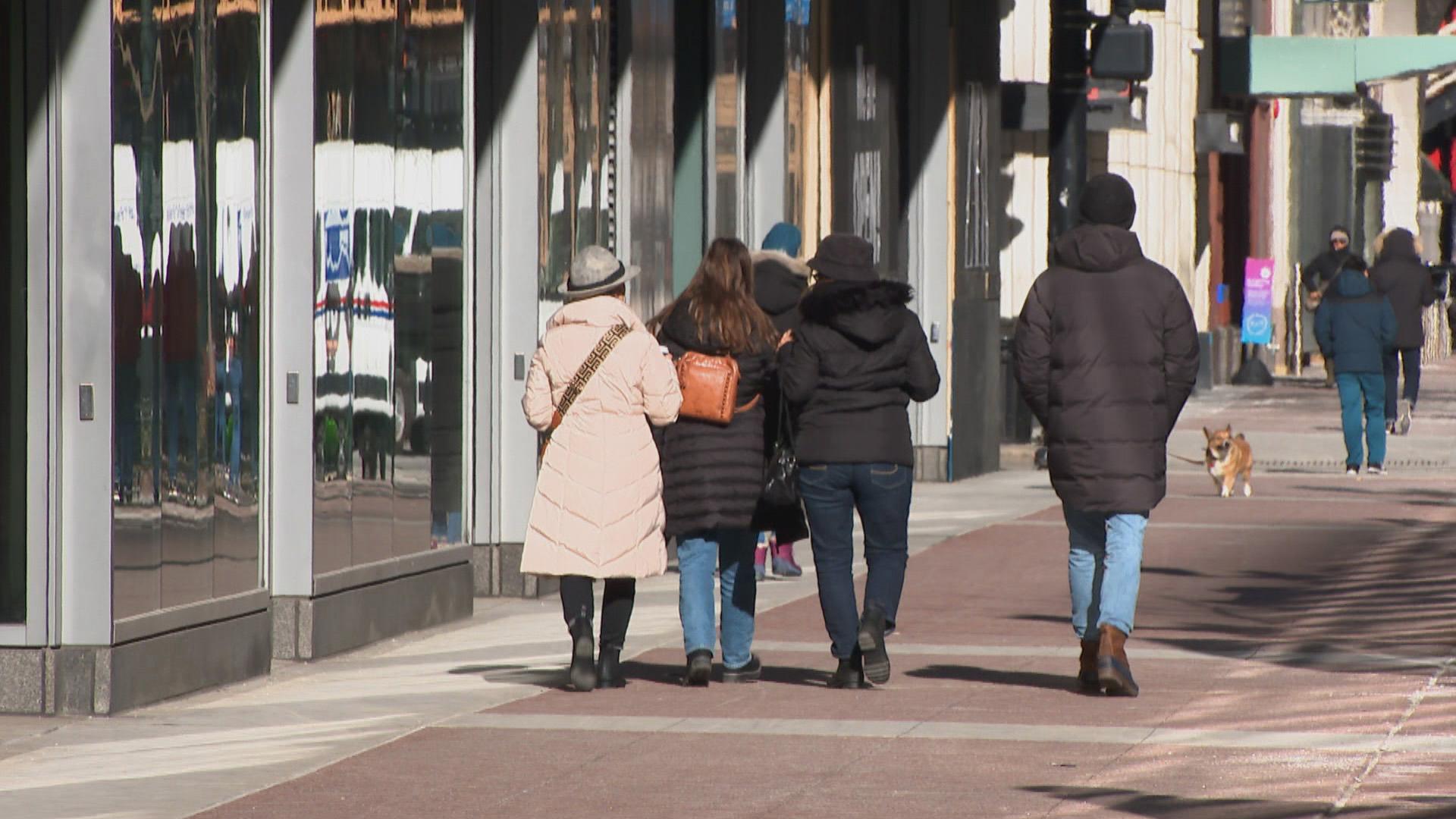 (WTTW News)
Today, the store and most of its competitors on Wabash Avenue are back open, with business stable but still pretty slow because of the pandemic — slow enough that Te has considered moving elsewhere.   
"If we're relying on our regular customers or our wholesale business, then we can very easily do this in another location, which would be much less in the rent," he said. 
It's a tough decision facing businesses across the Loop, even as people slowly return downtown.
"At the bottom of the pandemic, when it first started, we had pedestrian counts of 20% year on year, and now they're around 35%-40%. Around the holiday they got up to about 50%. So people are finding their way back, but it's been tough," said Michael Edwards, president and CEO of the Chicago Loop Alliance, which tracks area metrics like foot traffic, commercial vacancies and hotel occupancy. 
As of late January, most of the stores on State Street's shopping district remain open, and museums are expected to follow suit in the coming weeks. But the Loop ecosystem – in which one industry's success or failure feeds right into another – is still struggling.  
"Nobody thinks the Loop can fail, it's so big, it's filled with big corporations with lots of people with lots of money. But what really makes downtown go in many ways is the storefront economy," Edwards said. "Our job is to bring more people down." 
Like pretty much everyone during the pandemic, businesses in the Loop have likewise had to reimagine how they operate, especially as foot traffic has slowed to a crawl.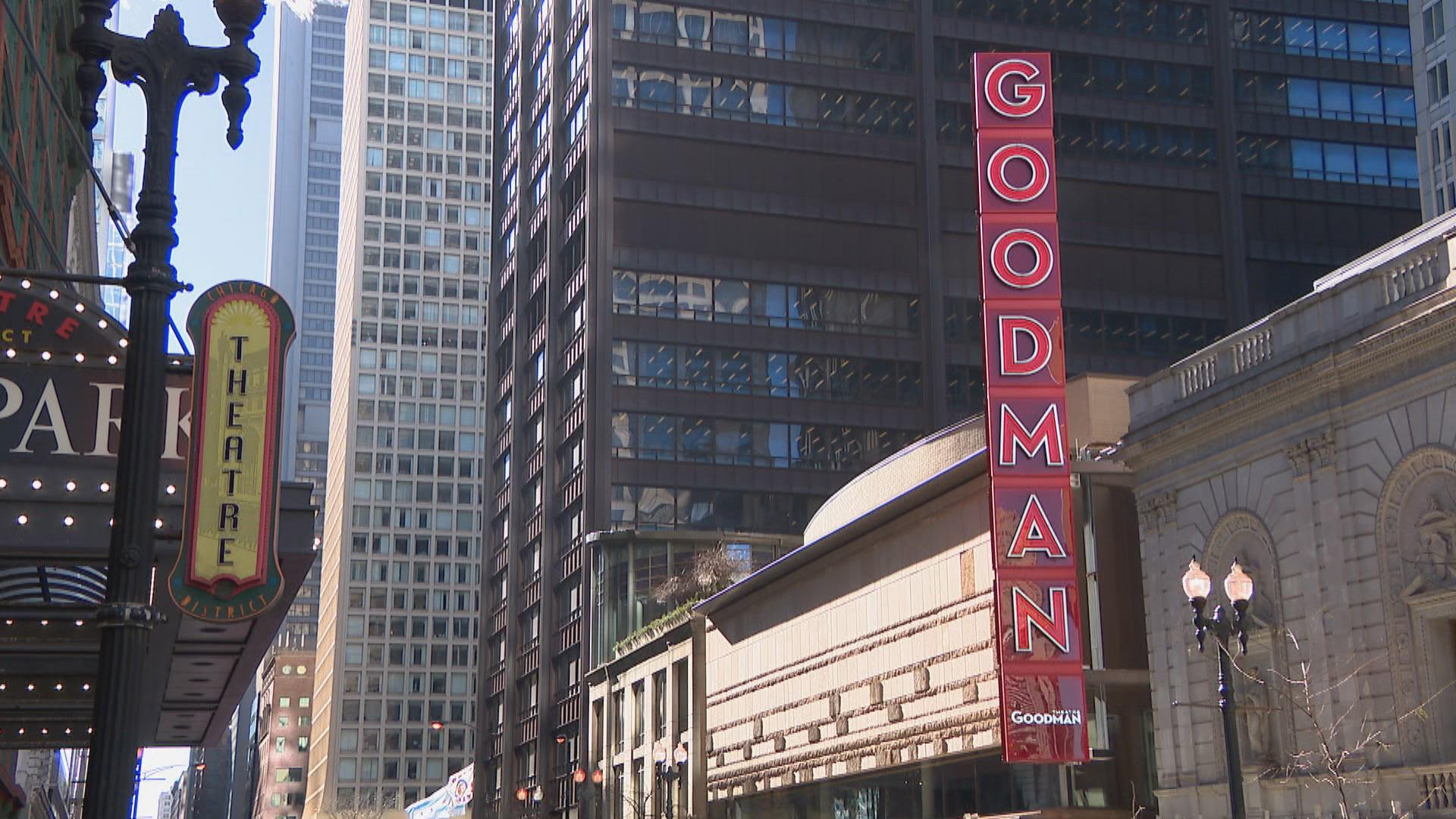 (WTTW News)
That includes the Goodman Theatre, which has pivoted to virtual offerings during the pandemic, like a recent production of "A Christmas Carol." But those activities are divorced from the downtown economy the Goodman is – or was – a part of.
"We produced 'Christmas Carol' online … that doesn't generate any revenue for (the restaurant) Petterino's next door," said Goodman's managing director John Collins. "When we come back, that's the type of collaborative approach we're going to have to find, if we're going to come back successfully."
Collins is also the chair of the League of Chicago Theatres, and says while it's too soon to put a hard date on the industry's reopening, he's optimistic the city will work with venues to figure out a safe way to make it happen.
"As we start to bring back audiences into our theaters, we can start to fill the restaurants around us, we can start to fill the hotels around us and get back to playing our part," he said. 
Back on Wabash just south of Jewelers Row, locally owned bakery Sugar Bliss has also had to totally rethink its business model during the pandemic.
"Most of our business is corporate, and since they were working from home, they just weren't ordering catering for business meetings and stuff like that," said owner Teresa Ging.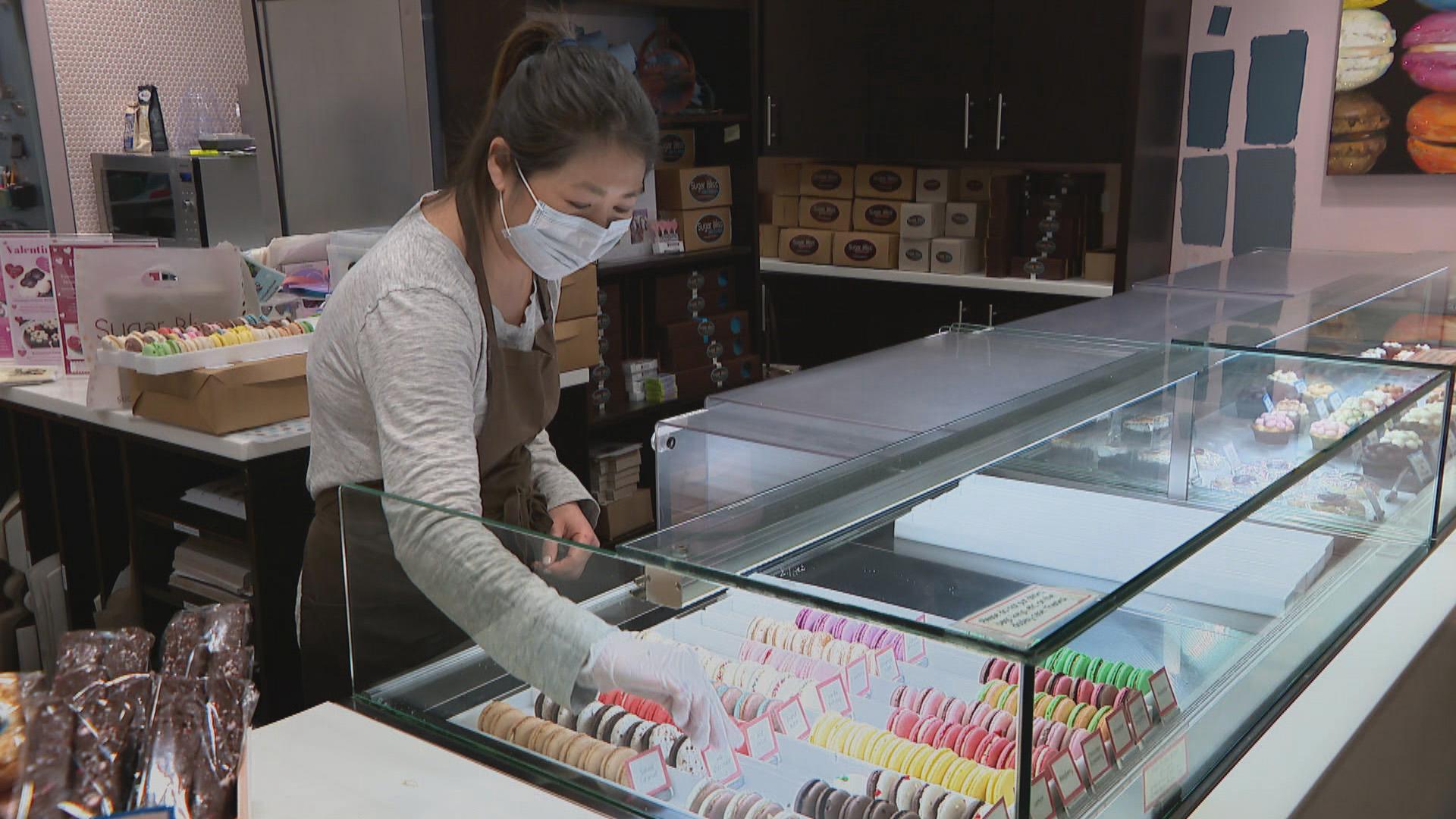 (WTTW News)
After the initial shutdown, Ging began offering different online packages and started shipping her baked goods nationwide. So far, it's working – Sugar Bliss did better this past December then in December 2019. 
And like Terry Te on Jewelers Row, Ging has stayed open as a foothold for the Loop during the multiple upheavals of 2020.
"We have a lot of residential buildings in the Loop area, so I think they were grateful that they still had some other options to just get out of the house, come and get a cupcake," Ging said. 
---