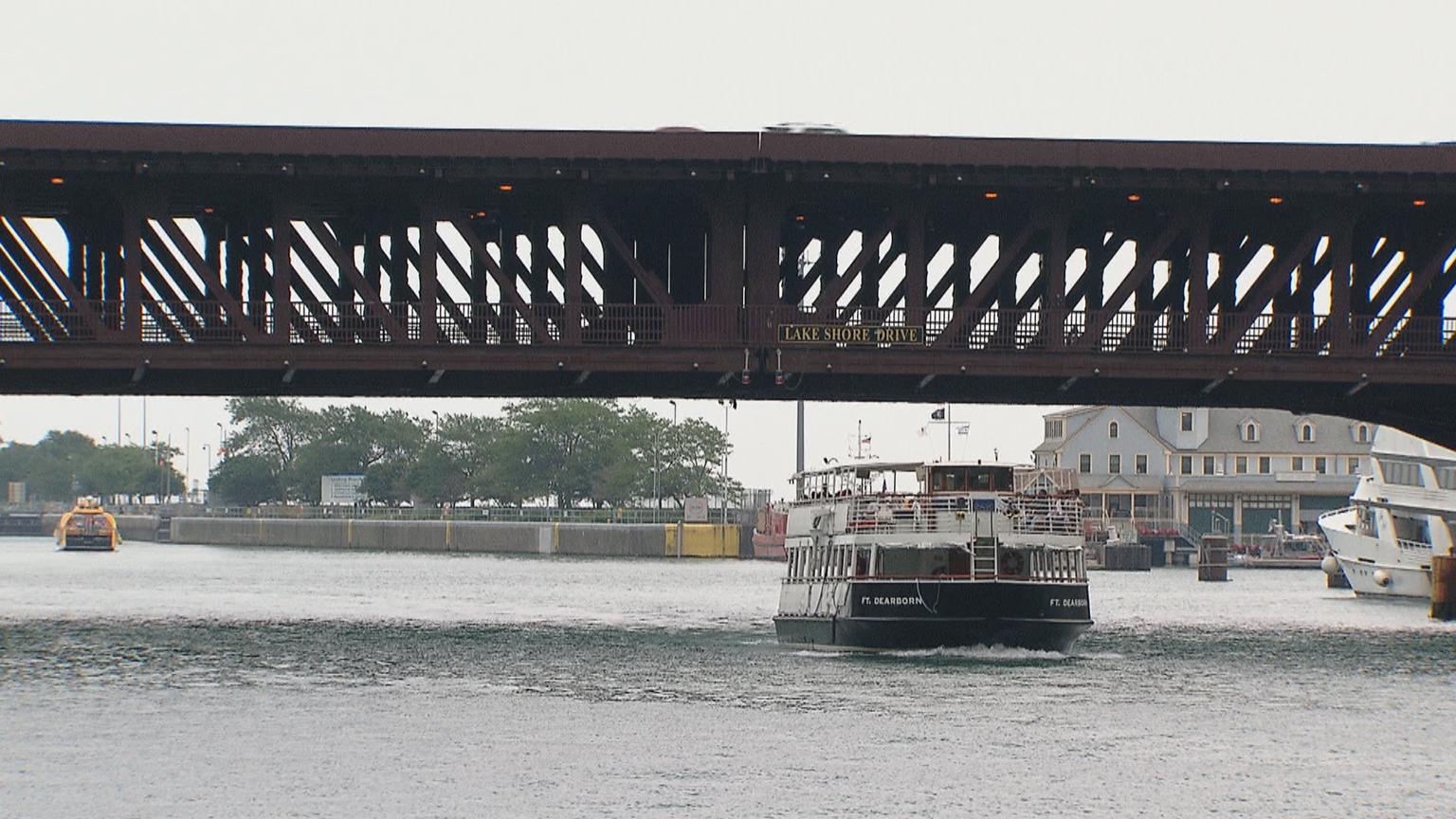 (WTTW News)
Chicago officials failed to consistently evaluate the way the city repaired and rebuilt roads, bridges, bikeways and other infrastructure since 2019, according to a new audit by Chicago's watchdog.
The audit, published Tuesday by Inspector General Joseph Ferguson, encouraged city officials to set clear benchmarks and learn from past projects as officials start to implement Mayor Lori Lightfoot's plan to spend $11.7 billion from 2021 to 2025 to repair Chicago's crumbling streets, sidewalks, bridges and shoreline.
The 2019-23 Capital Improvement Plan was crafted by former Mayor Rahm Emanuel, and included $8.5 billion worth of projects.
The audit encouraged the city's Office of Budget and Management to be transparent in the way it chooses and completes infrastructure projects, while giving Chicago residents ample opportunities to offer feedback, according to Ferguson's audit.
"Without a strong framework for capital decision-making, proper collaboration among city departments, and performance standards, the Capital Improvement Program will not be able to adequately or efficiently support development, improvement and budgeting processes for much needed infrastructure," Ferguson said in a statement.
As part of the 2021 budget, aldermen agreed to expand the Capital Improvement Program by $3.7 billion between 2021 and 2025 to remake the city's aging infrastructure and "put thousands of Chicagoans back to work" while addressing a "decades-long backlog" of needed repairs and renovations as proposed by Lightfoot.
The plan approved by aldermen launched the effort by borrowing $1.4 billion. The city will have to start paying off that debt in 2022 with $25.5 million in property tax revenues, said Finance Department spokesperson Kristen Cabanban.
A previous audit by Ferguson of the Chicago Department of Transportation's street resurfacing and traffic signal programs found them to be "operating at substantial deficits tied in some part to the absence of comprehensive assessment and planning," according to the inspector general's office.
A more transparent approach to planning and a robust evaluation of each project will allow "the associated inequities which have historically beleaguered the city" to be "recognized and corrected," according to Ferguson's office.
The Office of Budget and Management told the inspector general they agreed with his conclusions and officials intend "to increase transparency and invite public engagement in the decision-making process from communities across Chicago."
The departments responsible for implementing the Capital Improvement Plan should "monitor results after project completion, evaluate goal achievement using performance measures, and incorporate lessons learned into future capital decision-making," according to the audit.
That could help officials identify "underperforming vendors" and avoid future problems, according to the audit.
Chicagoans should also know which projects have been funded by the city and why they were selected, according to the audit.
Lightfoot has vowed the Capital Improvement Plan will create thousands of jobs and address a decades-long backlog of issues in "historically disinvested communities."
But the system needs to be changed to ensure Lightfoot's administration can be held accountable for those promises, according to the audit.
"The city does not publicly share information about the project selection process; thus, Chicagoans are not fully informed of the justifications for selected and non-selected projects, and cannot assess whether the city adequately took into account equity considerations," Ferguson said.
Contact Heather Cherone: @HeatherCherone | (773) 569-1863 | [email protected]
---