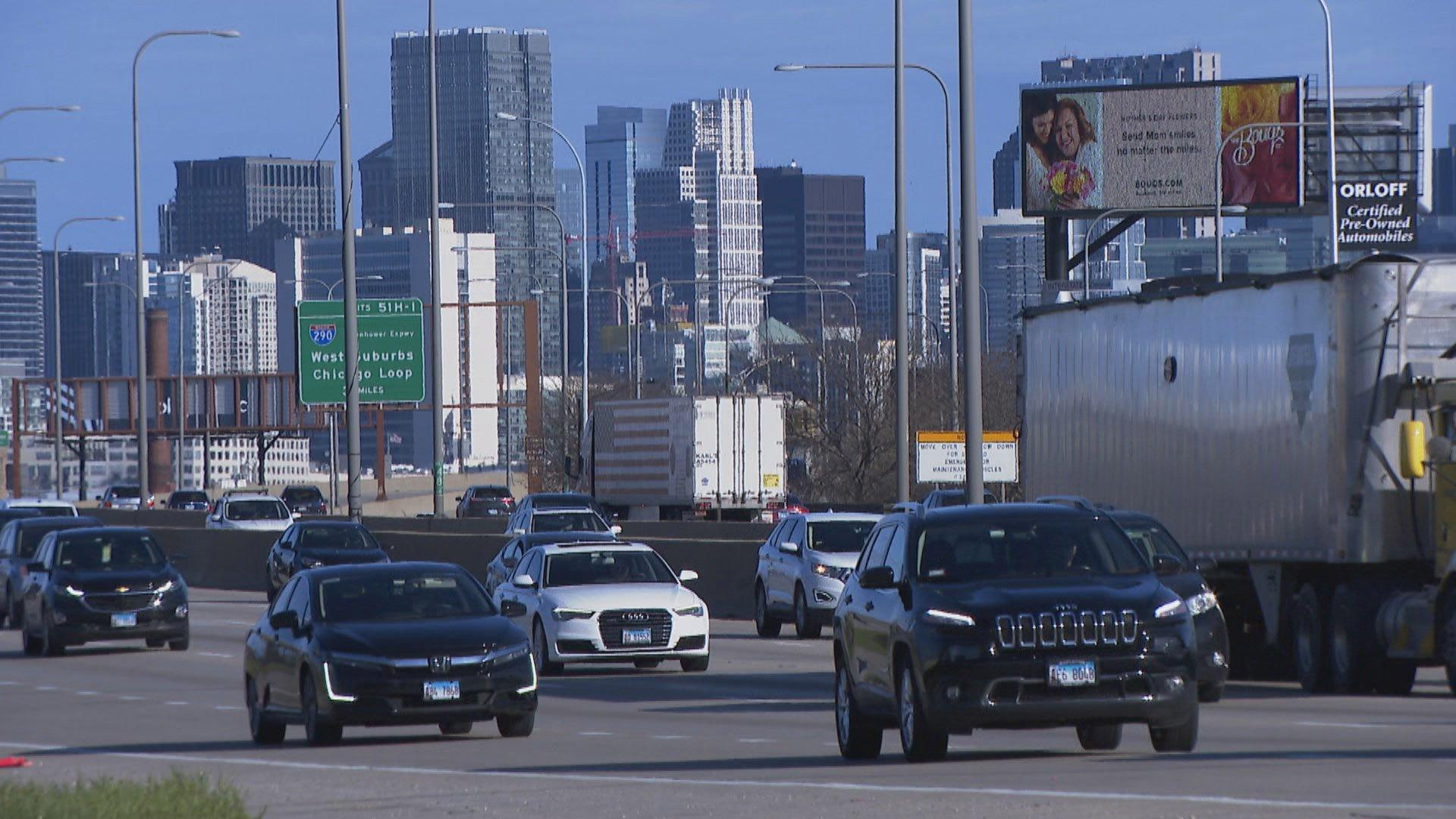 A plan to borrow $1.4 billion to repair Chicago's crumbling streets, sidewalks, bridges and shoreline during the next five years advanced Wednesday with a 22-10 vote of the City Council's Finance Committee.
Hours before the vote, Mayor Lori Lightfoot released a 24-page plan that calls for the city to spend $3.7 billion to remake the city's aging infrastructure and "put thousands of Chicagoans back to work" while addressing a "decades-long backlog."
The borrowing to fund the capital plan — which Lightfoot vowed would address the areas of highest need while combating climate change with sustainable projects — advanced as part of the 2021 budget package, which relies on a separate plan to borrow an additional $1.7 billion to refinance existing city debt to save $450 million in 2020 and $501 million in 2021.
The borrowing to fill the operating budget's shortfall created by the economic collapse triggered by the coronavirus pandemic as well as the city's escalating pension bills will return the city to the era of scoop and toss, a budget-stretching tactic reviled by fiscal watchdogs as a costly gimmick.
Ten aldermen voted against the borrowing: Alds. Brian Hopkins (2nd Ward); Anthony Beale (9th Ward); Patrick Daley Thompson (11th Ward); Marty Quinn (13th Ward); Ed Burke (14th Ward); Raymond Lopez (15th Ward); Silvana Tabares (23rd Ward); Anthony Napolitano (41st Ward); Tom Tunney (44th Ward) and Debra Silverstein (50th Ward).
Lopez, a frequent critic of the mayor, said he was concerned that the city was overloaded on debt.
"We're running out of revenue to borrow against," Lopez said. "At what point do we reach a tipping point?"
While Alds. Brendan Reilly (42nd Ward), Matt O'Shea (19th Ward) voted against the part of the budget that will hike property taxes by $93.9 million in 2021, they voted for the borrowing that will fund the infrastructure plan. Both are close allies of Lightfoot, and usually support her major initiatives.
The city will have to start paying off the debt that will fund the capital improvement program in 2022 with $25.5 million in property tax revenues, said Finance Department spokesperson Kristen Cabanban.
Just before the vote to approve the 2020 budget in November 2019, aldermen were surprised to find that the city's property tax levy was already set to rise by $33 million as part of a small capital improvement program approved by the City Council before former Mayor Rahm Emanuel left office in May 2019.
Ald. Walter Burnett (27th Ward) said Wednesday the capital improvement plan helped smooth the 2021's budget rocky passage to approval.
"The capital improvement thing wasn't even there at first, and the mayor and the administration brought that up to satisfy us, to allow us to be able to bring something back to our community and make some improvements, and hopefully be able to bring up property values in our community with infrastructure in those communities," Burnett said.
A full vote by the Chicago City Council on the 2021 budget for Chicago is set for Monday.
The borrowing could be reduced if the federal government approves a relief package for local governments, officials said.
Chicago Department of Transportation Commissioner Gia Biagi said the work would be completed based on need after Lopez questioned whether aldermen who vote no on the budget would face retribution from the mayor.
The Chicago Tribune reported Nov. 12 that Lightfoot told members of the City Council's Black Caucus that they should not "come to me for s--- for the next three years" if they did not support the budget, quoting two aldermen whom the newspaper did not identify.
In August, city officials told aldermen the city needed $4.4 billion through 2025 to maintain, repair and replace the city's infrastructure.
Lightfoot's capital improvement plan sets aside $216 million for aldermen to fund infrastructure projects in their ward in 2021, preserving a beloved perk for aldermen who could find their reelection prospects threatened in 2023 by voting to hike property taxes.
In addition, the plan includes $230.5 million to complete 60 bridge repair and replacement projects as well as $24.4 million to repair underpasses and viaducts.
Approximately $250 million will be set aside for street resurfacing and another $112 million is earmarked to replace 4,000 deteriorating light poles and lightning. 
Another $112 million will be used for sidewalk repairs, and an additional $49 million is earmarked for bicycle lanes and dedicated bus routes designed to reduce congestion.
Regulations will be in place to require the firms that get the contracts to have workforces made up of Chicagoans and give priority to firms owned by those who live in Chicago — as well as firms controlled by Black, Latino and female owners.
In all, the plan will create 11,600 jobs, during the next five years, officials said.
Contact Heather Cherone: @HeatherCherone | (773) 569-1863 | [email protected]
---