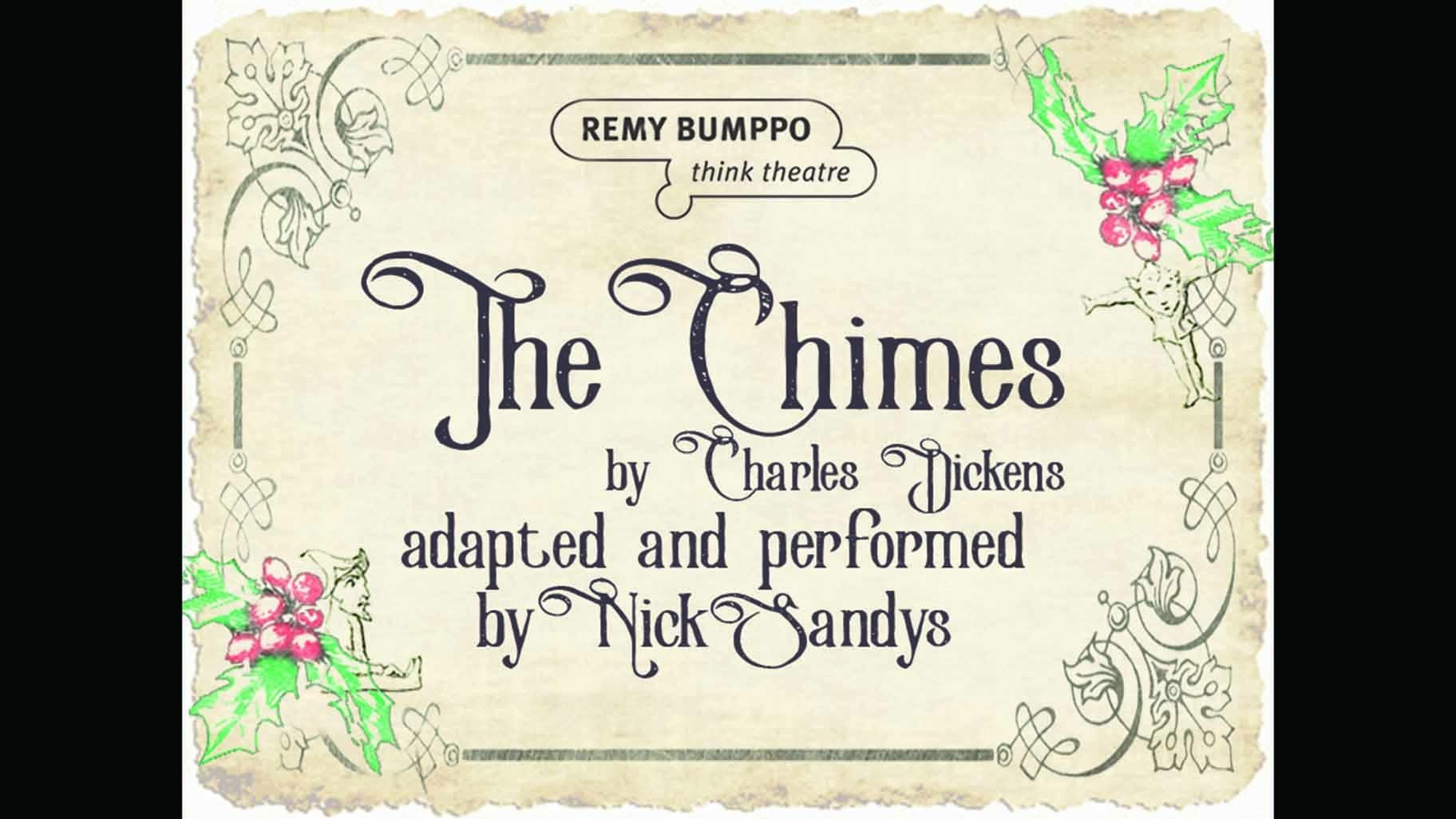 (Courtesy Remy Bumppo Theatre Company)
Nobel Prizes cannot be awarded posthumously. But were it possible, it might be fervently argued that Charles Dickens, who easily would qualify as a recipient in the Literature category, would be equally deserving of the prize for Economics. Few writers have captured the agonizing effects of poverty, and the psychological pain of social disparity as brilliantly as that ever-timely Victorian writer whose tales of wealth and impecunity, and the cruelty, injustice and occasional examples of redemption it can engender, come to life in the form of characters both tragic and comic, half-mad and sane, loathsome and lovable.
Of course Dickens' "A Christmas Carol" has long been the unchallenged standard-bearer of the December theater season. But a subsequent and far less familiar novella, "The Chimes" (published in 1844, at a time of Depression and starvation in England), spins a New Year's Eve tale, and is now receiving a bravura solo rendition courtesy of Chicago's Remy Bumppo Theatre (in virtual format, of course). Adapted and performed by Nick Sandys — actor, director of both theater and opera, fight choreographer and teacher, who has served as the inspired artistic director of Remy Bumppo since 2012 — the production takes full advantage of his British heritage, literary flair, and vocal and facial plasticity. And Sandys brings the work to vivid life in a virtuosic 90 minutes.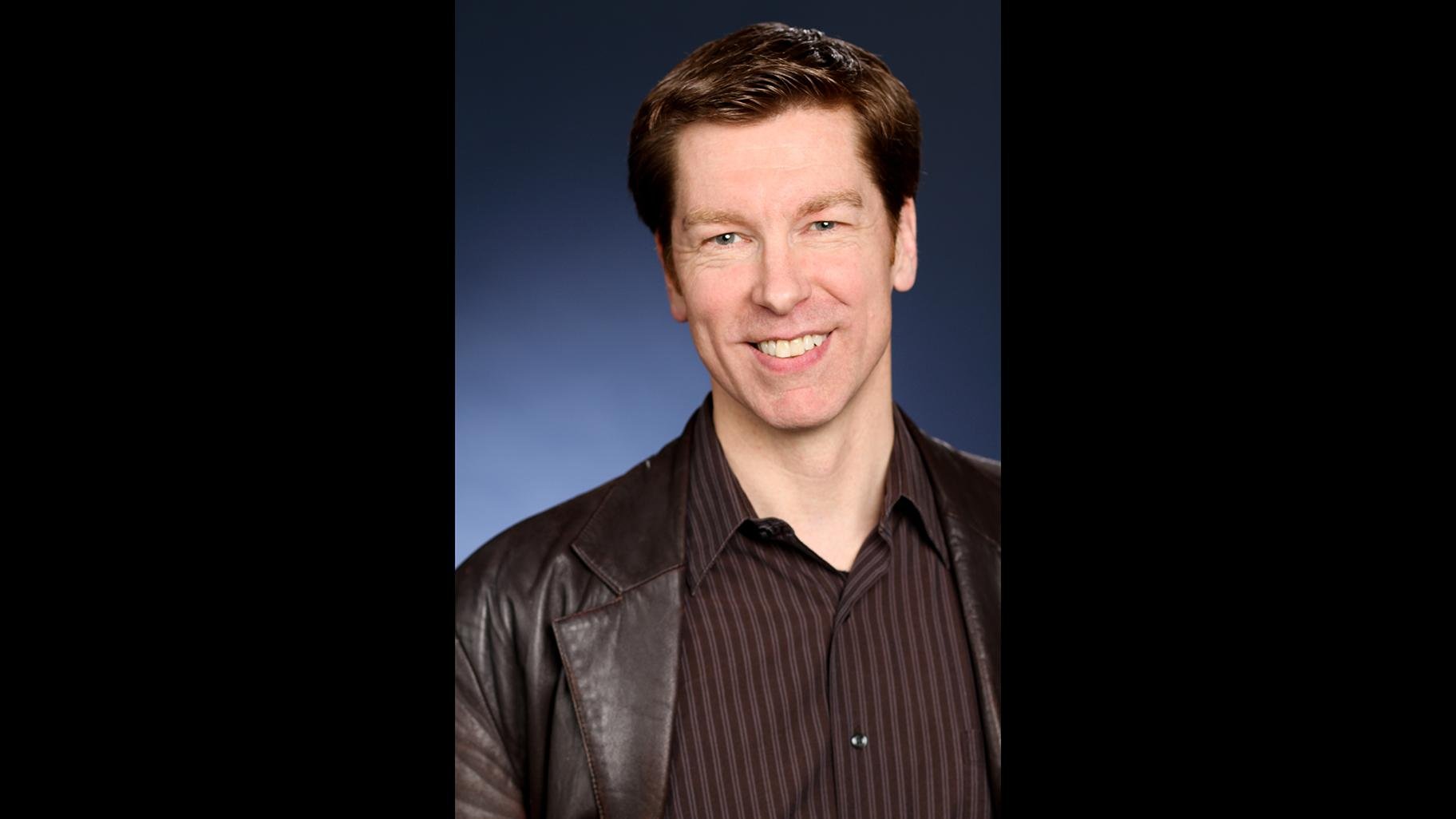 Nick Sandys (Courtesy Remy Bumppo Theatre Company)
At the center of the story are Toby "Trotty" Veck (an aging, penniless man who works as a messenger, and whose nickname suggests his distinctive gait), and his beloved daughter, Meg, who, on New Year's Eve, delivers tripe stew to him. She also announces that the very next day she plans to marry Richard, a poor but good-hearted young man she has loved for three years.
Trotty's meal is interrupted by the arrival of the condescending Alderman Cute, who wants Trotty to deliver papers to Sir Joseph Bowley, a smug, immensely wealthy prime minister. Cute disparages Meg's plan to marry, and forecasts the inevitable dreadful outcome ("he will die young and leave you with a baby"). And this leaves Trotty wondering if the crimes and immorality of the underclass he so often reads about in the papers is a result of the fact that the poor might be flawed by nature. At the same time, Cute declares that he will have no pity on the poor, and "will put them all down."
This attitude is only expanded upon in the most arrogant manner by Bowley, who blithely proclaims that the wealthy should think of themselves and their bank accounts. As for the poor, they "should feel the dignity of labor and self-denial."
On his way home from Bowley's mansion Trotty encounters Will Fern, another desperate man who is traveling with Lily, the 9-year-old girl who is his orphaned niece. Trotty learns that Will has been accused of vagrancy and is soon to meet with Cute, something Trotty warns him against doing. He also offers the homeless Will and Lily lodging for the night in his own shabby hovel.
Whether in a hallucinatory dream state or in actuality, Trotty then heads to the neighboring church and climbs the steep, spiraling stairs to its bell tower. There he encounters the ghostly goblins who guard the periodically chiming bells. And not only do those goblins chide him for losing faith in man's ability to improve, but they tell him he is dead — the result of a fall from the tower. And he imparts a further nightmarish vision — of the calamitous outcomes for Meg, Lily and the other people in his life. There is more, but it will not be revealed here.
Sandys (whose earlier virtual endeavor this year was a sublime recitation of Shakespeare's Sonnets), does an impeccable job of bringing to life every character (including Dickens himself), as well as the various locations so brilliantly conjured by the author. And he makes the streets, and chimes, and times of day and night palpable through nothing more than his facial expressions and a multitude of voices. In the process, he also demonstrates that this story, now nearly two centuries old, is in many ways of the moment.
"The Chimes" will be available for on-demand streaming through Jan. 3. Tickets are $15. Visit www.RemyBumppo.org/Shows/Chimes.
Finally, there is this news: Nick Sandys has announced that after nine years as Remy Bumppo's artistic director he will be stepping down from the position effective June 2021. He will remain a member of the company's core ensemble, but sees the pandemic as "a time of transition," and wants to have "more time to create art myself, at Remy Bumppo and elsewhere," noting that he has "missed being onstage," and that he has every belief Remy Bumppo will reemerge from the lockdown "healthy, sustainable, steadfast and strong."
Follow Hedy Weiss on Twitter: @HedyWeissCritic
---