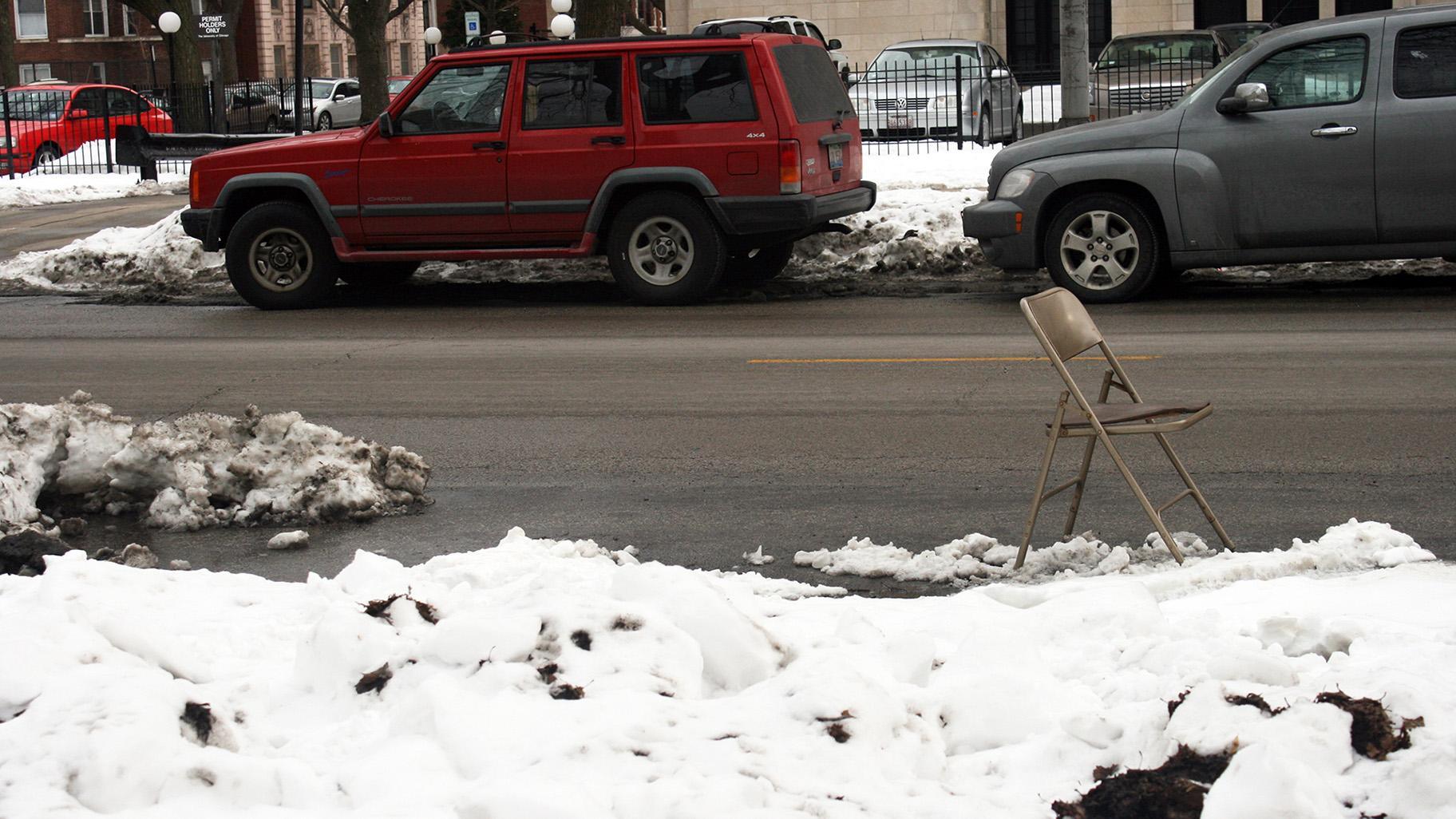 A folding chair holds a parking spot cleared of snow on Feb. 12, 2011 in Chicago. (Quinn Dombrowski / Flickr)
At a Thursday morning press conference on the city's winter weather preparedness plan, Mayor Lori Lightfoot fielded the mother of all hot potato queries: "Dibs" or no "dibs?"
It's a question Chicago's chief executives answer at their own peril, given the 100% probability of ticking off half the city's residents with either a "yea" or "nay." 
In early 2019, then-mayoral candidate Lightfoot responded "no dibs" to a questionnaire from the New York Times. But by December of the same year, the newly elected Mayor Lightfoot had no comment for WBEZ's deep dive into "dibs" — the claiming of a shoveled-out parking spot, which is illegal in practice, if not enforcement.
Given that Lightfoot spent much of 2020 leaning into a "tough mom" persona, a strong declaration against "dibs" wasn't outside the realm of possibility. 
Instead, she hedged.
"As someone who has spent time digging out my car, I understand it," said Lightfoot. "I don't encourage 'dibs.' I understand it's a long-standing tradition. I understand why people do it. But we don't encourage it."
Contact Patty Wetli: @pattywetli | (773) 509-5623 |  [email protected]
---