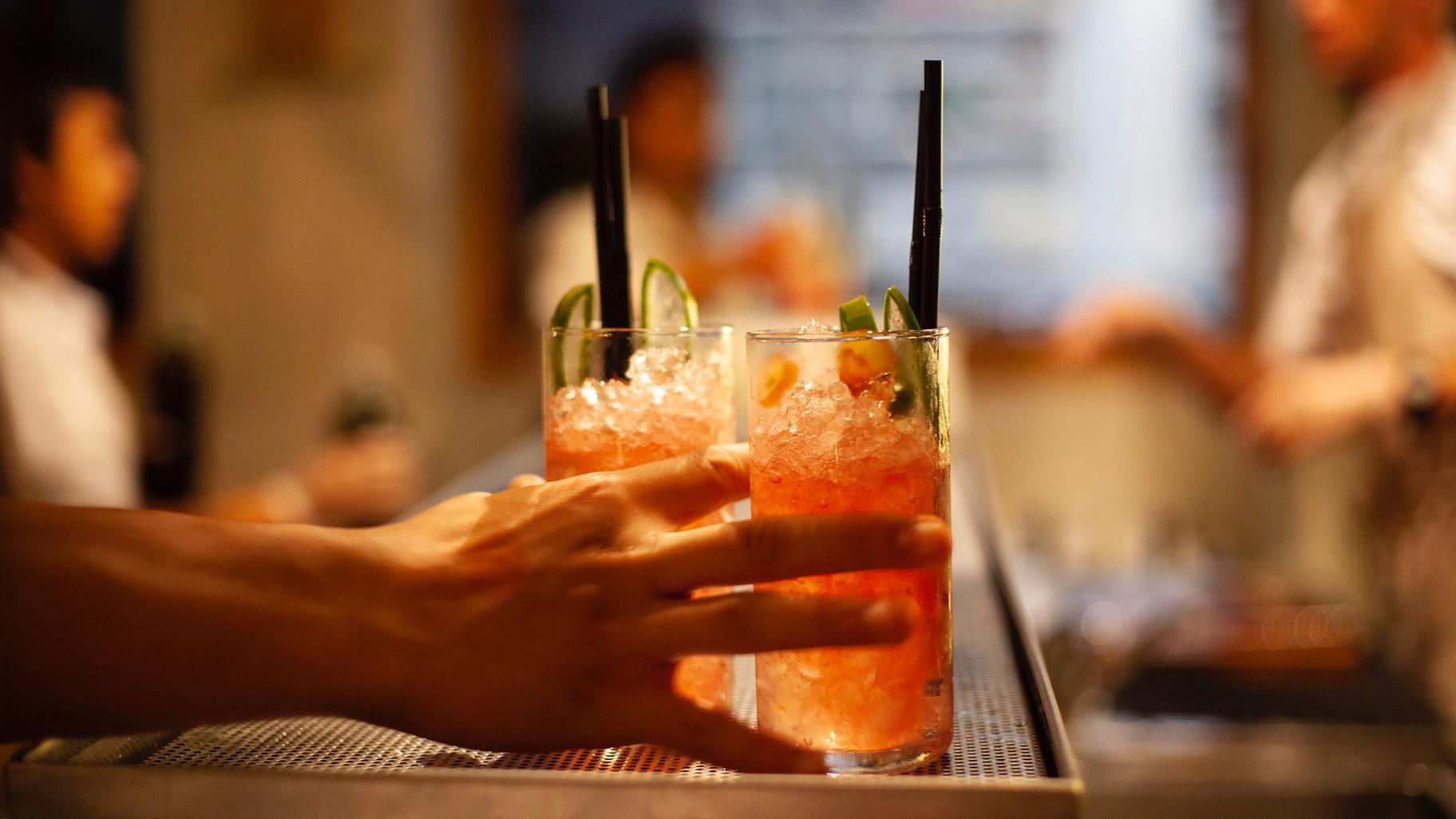 (Photo by Lightscape / Unsplash)
As officials scramble to cope with a significant increase in the number of confirmed cases of the coronavirus, Gov. J.B. Pritzker and Mayor Lori Lightfoot are at odds over the role that bars and restaurants are playing in fueling the spread.
When several Illinois regions have recorded spikes in cases of COVID-19 in recent weeks, Pritzker has ordered bars and restaurants to stop serving drinkers and diners indoors — eventually seeing the number of cases decline.
But nearly 72 hours after Lightfoot warned Chicago that the city had entered the second wave of the pandemic, no new restrictions had been ordered in the city, alarming aldermen, residents and infectious disease experts. 
The conflict is not the first time during the coronavirus pandemic that Pritzker and Lightfoot, who are both Democrats, have been quietly at cross purposes.
When Pritzker ordered all Illinois schools closed on March 13, he overruled Lightfoot, who wanted Chicago schools to remain open. Lightfoot said she was worried about keeping students safe and making sure they had enough to eat.   
Just two days later, the usual allies were once again in conflict. Lightfoot ordered Chicago bars and restaurants to limit their capacity to no more than 100 people, or half their usual capacity after crowds thronged drinking holes to celebrate St. Patrick's Day. Hours later, Pritzker closed bars and restaurants entirely to indoor service.
From Monday to Wednesday this week, the average number of confirmed COVID-19 cases per day in Chicago, based on a seven-day period, rose from 508 cases to 606 cases, according to data from the Chicago Department of Public Health.
On Oct. 1, Lightfoot allowed bars that did not serve food to reopen and increased the number of customers other businesses are permitted to serve indoors. Chicago was averaging approximately 300 cases per day when those restrictions were lifted, according to city data.
Lightfoot said Monday the surge in the number of confirmed cases of COVID-19 was unrelated to that decision, citing information developed by the city's corps of contact tracers that determined that most new cases stemmed from contact with relatives or friends.
"I don't think there is a cause and effect," Lightfoot said.
But hours later, Pritzker said he was confident there was a causal relationship between the fast spread of the virus and indoor dining and drinking.
"There are pages and pages and pages of studies from around the world, from around the United States, not to mention articles" that make the link clear, Pritzker said. "I mean, we're literally talking about piles of these studies that show that bars and restaurants are spreading locations, significant spreading locations."
Pritzker faced many of the same questions at a news conference Wednesday, and came armed with 12 studies he said he relied on when making the decisions to order bars and restaurants to close. That tactic has worked in regions across the state, he added.
"I think there is a lot of confusion out there, and people who don't want to believe the facts," Pritzker said, adding that those studies show that bars and restaurants play a major role in spreading COVID-19. "We're not making arbitrary decisions."
Dr. Allison Arwady, the commissioner of the Chicago Department of Public Health, said on Monday that Chicago bars and restaurants have "by and large done a very good job" of following the city's health rules requiring masks to be worn and at least 6 feet of distance between tables. 
Arwady has said that gatherings in private homes among close friends and relatives is a major source of virus, and Pritzker said that was accurate.
Dr. Emily Landon, an associate professor of medicine and the executive medical director for infection prevention and control at UChicago Medicine, said those who dine and drink indoors are two to four times more likely to get COVID-19, based on studies from the Centers for Disease Control and Prevention.
Landon, an infectious disease expert who advises state and local officials working to slow the spread of the coronavirus, said she urged city officials to prohibit indoor bar and restaurant service once the increase in cases was clear.
"I didn't get a straight answer," Landon said.
Studies of the coronavirus have shown that the disease can spread easiest indoors, especially in poorly ventilated spaces with cool, dry air, Landon said.
If people wear masks, refrain from shouting and keep at least 6 feet of distance between them, the chance of virus transmission is low, even indoors, Landon said.
But that is rarely the case in bars and restaurants, where people are used to crowding together and speaking loudly — and where they have to remove their mask to eat or drink, Landon said.
While reopening bars that don't serve food in Chicago and allowing other businesses to increase the number of customers they can serve indoors to 40% of their normal capacity didn't cause the surge, it is certainly fueling the increase in cases and serves to "perpetuate the problem," Landon said.
"It is making it worse, no doubt," Landon said.
In mid-May, when Chicago hit an initial peak in COVID-19 infections, the city was averaging more than 1,000 cases per day during a seven-day period, according to city data. When Lightfoot allowed businesses to begin reopening after Pritzker allowed the stay-at-home order to expire, the city was seeing fewer than 200 cases per day, on average, during a seven-day period.
Arwady had repeatedly warned that if Chicago reaches a seven-day rolling average of more than 400 cases, city officials would be forced to consider reimposing restrictions. Chicago hit that mark more than a week ago, but no additional restrictions were imposed.
An average of 606 Chicagoans have been diagnosed each day with the coronavirus during the past week, a 57% increase from the previous week, according to Chicago Department of Public Health data. Testing has increased 8%, according to city data.
Chicago's test positivity rate is now 6.1%, up from 4.4% in the past week. The metric is calculated by comparing the number of positive tests for COVID-19 with the total number of tests conducted within a 24-hour period. A test positivity rate of more than 5% indicates that the spread of the virus is uncontrolled.
A test positivity rate greater than 8% for three days will trigger restrictions from the state. Arwady has promised not to wait for that to happen before taking action.
The city's case positivity rate — which compares the number of positive tests with the number of individuals tested within a 24-hour period — has risen to 13.7%, up from 9.2% a week ago, according to city data.
The deaths of 3,018 Chicagoans have been linked to COVID-19 through Saturday, according to data from the Chicago Department of Public Health.
Contact Heather Cherone: @HeatherCherone | (773) 569-1863 | [email protected]
---