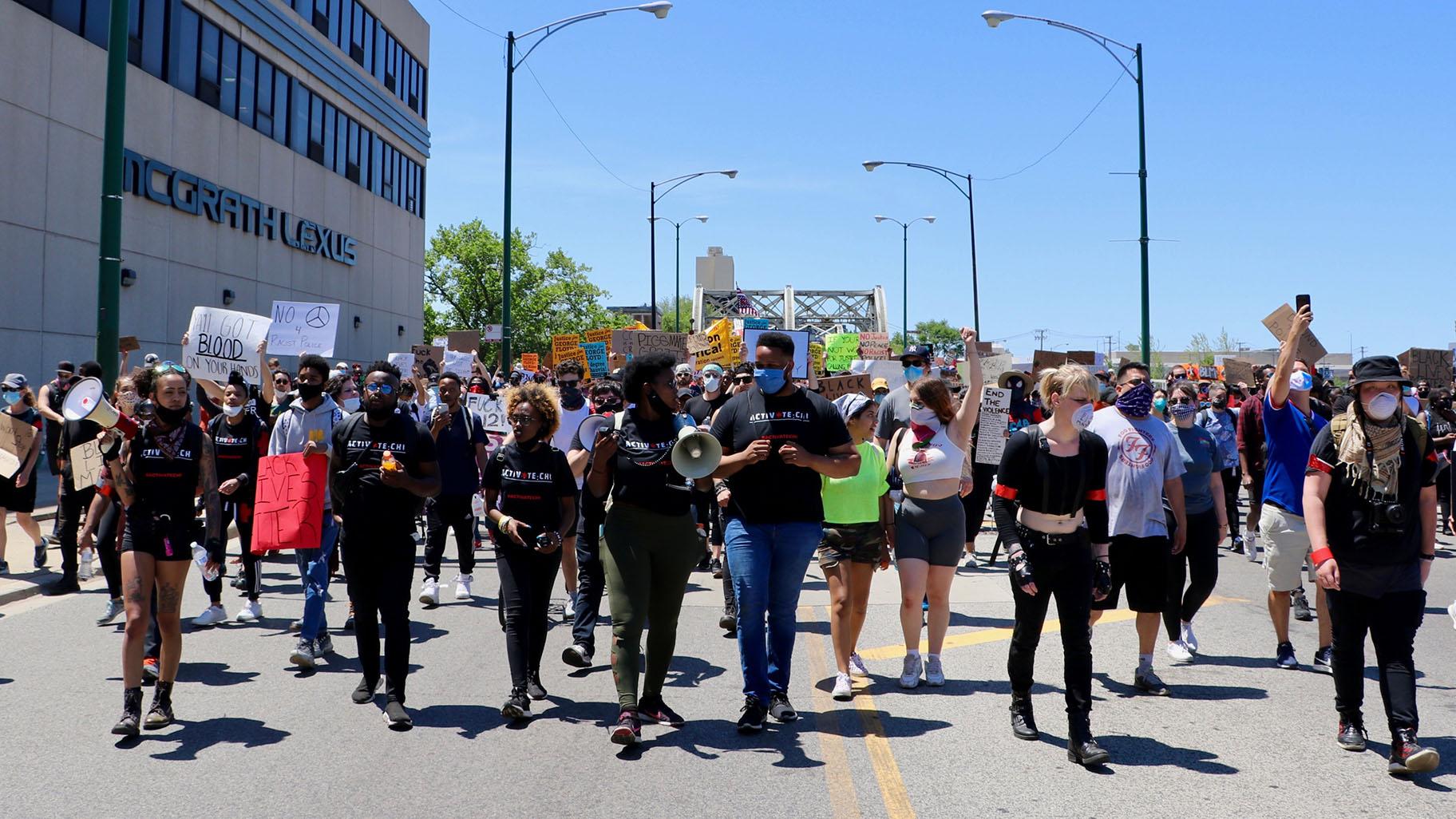 Thousands gathered Saturday, June 6, 2020 in Chicago's Union Park and marched to Seward Park to peacefully protest police brutality and call for justice. (Evan Garcia / WTTW News)
The final cost to hire 100 private security guards to patrol the South and West sides to protect businesses from a second weekend of looting and damage that never materialized was $400,000, Chicago officials said.
The guards from Illinois Security Professionals, AGB Investigative Services Inc. and Monterrey Security will not return, according to a statement from the office of Mayor Lori Lightfoot. The city had been prepared to spend as much as $1.2 million.
READ: City to Spend Up to $1.2M for Security Guards to Patrol South, West Sides
The guards were only on duty Saturday and Sunday, a week after Lightfoot said unrest sparked by the death of George Floyd in the custody of Minneapolis police on May 25 "spread like a wildfire" and destroyed dozens of businesses on the South and West sides.
The private security guards were assigned to protect shops, grocery stores and pharmacies, officials said. The guards, who were unarmed, did not have policing powers, and were told to call police if they saw criminal behavior, according to the mayor's office.
The mayor's decision to hire private security guards to patrol the South and West sides brought an immediate and furious response from two North Side aldermen, who said it would make the tense situation in Chicago worse and threaten black and Latino Chicagoans.
Lightfoot's decision to hire private security came after a week in which she endured repeated criticism that her decision to use 375 National Guard troops to block off downtown allowed unrest to spread unchecked to the South and West sides.
Lightfoot called that criticism "not true and illogical."
Aldermen pleaded with the mayor on May 31 to help them protect businesses in their wards from more looting, according to a recording of an online conference call obtained by WTTW News.
Contact Heather Cherone: @HeatherCherone | (773) 569-1863 | [email protected]
---