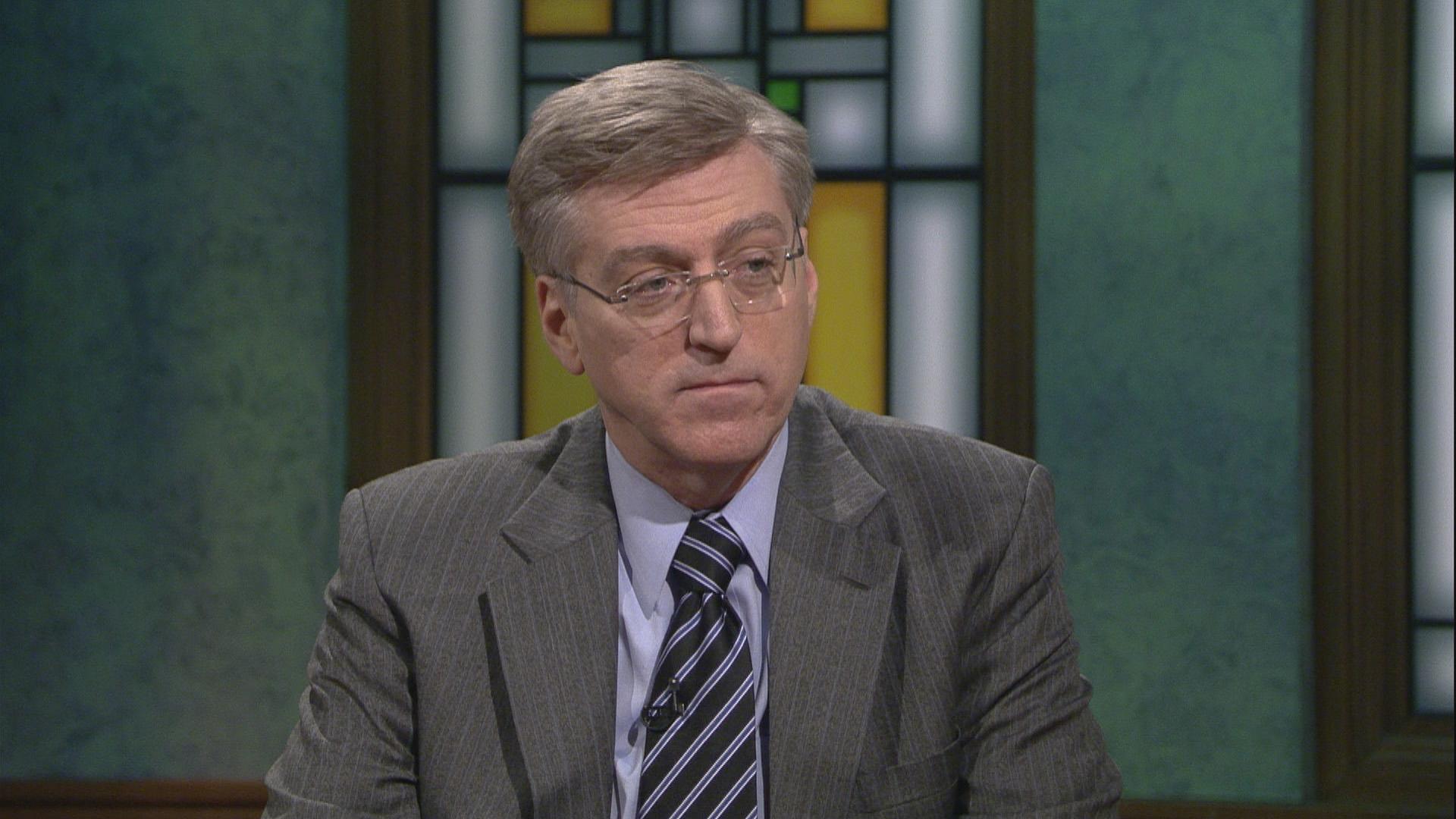 CPS Inspector General Nicholas Schuler appears on "Chicago Tonight" on Jan. 6, 2020. (WTTW News)
Chicago Public Schools' internal watchdog, whose past investigations led to the ouster of two previous school district CEOs, submitted his own resignation Monday amid a report he is now the subject of an outside investigation.
Nicholas Schuler will step down as CPS inspector general, officials with Mayor Lori Lightfoot's office confirmed Monday, after a report from the Chicago Sun-Times last week revealed that the Chicago Board of Education had begun investigating Schuler following anonymous complaints of a "toxic workplace" inside the OIG's office.
"The Mayor thanks Mr. Schuler for his years of dedicated service to Chicago Public Schools and the City of Chicago," a spokeswoman with Lightfoot's office said in a statement Monday.
The mayor's office said Schuler's resignation is effective Feb. 29. In an email, Schuler told WTTW News he has no comment "other than that I'm proud of the work we have accomplished here over the past 5 years."
CPS spokespersons did not respond to requests for comment Monday.
Schuler, who had pushed to expand the OIG's office after it was tasked in 2018 with investigating allegations of adult-on-student abuse within CPS, was accused of being verbally abusive and physically intimidating toward his own employees.
According to the Sun-Times report, those complaints were made by OIG staffers to the Board of Education, which retained an outside law firm to investigate. That firm concluded its report last year and turned in its findings to the board in December.
A source provided WTTW News with photos of an anonymous letter Schuler's employees sent to the board last year, requesting they investigate the inspector general for the "toxic workplace" they say he created.
"He is verbally abusive to employees and yells at people so loud that the entire office can hear him," the letter states. "He made people cry when yelling at them. He also throws 'temper tantrums' and becomes physically threatening by slamming doors and other things. Additionally he makes inappropriate comments about employees to other employees. Sometimes those comments are sexist or racial in nature."
The employees claim two supervisors at their office had left within the previous year because of Schuler's behavior and that "other employees left before them too."
"The IG recommends that CPS employees lose their jobs for doing much less serious things than he does everyday (sic)," the letter goes on to state. "How can that be fair? What if the press found out about all of this? Please help us investigate what is happening in the office as soon as possible. Thank you for your attention."
Schuler has served as inspector general since late 2014, with then-Mayor Rahm Emanuel re-appointing him to the position for a second four-year term in 2018. In his first year on the job, Schuler began investigating then-CPS CEO Barbara Byrd-Bennett, who was eventually charged and pleaded guilty to steering millions of district dollars to her former employer.
In 2017, another Schuler investigation led to the resignation of Byrd-Bennett's successor, Forrest Claypool, who Schuler determined was part of a "full-blown cover-up" during an ethics investigation into the CPS general counsel.
"The Chicago Public Schools Inspector General performs the critical role of ensuring the integrity of important functions within Chicago Public Schools, particularly regarding allegations of sexual assault or abuse," Lightfoot's office said. "As a result, the Mayor's Office will immediately begin the search for a replacement to ensure the rights of all students, teachers and staff remain protected."
Contact Matt Masterson: @ByMattMasterson | [email protected] | (773) 509-5431
---