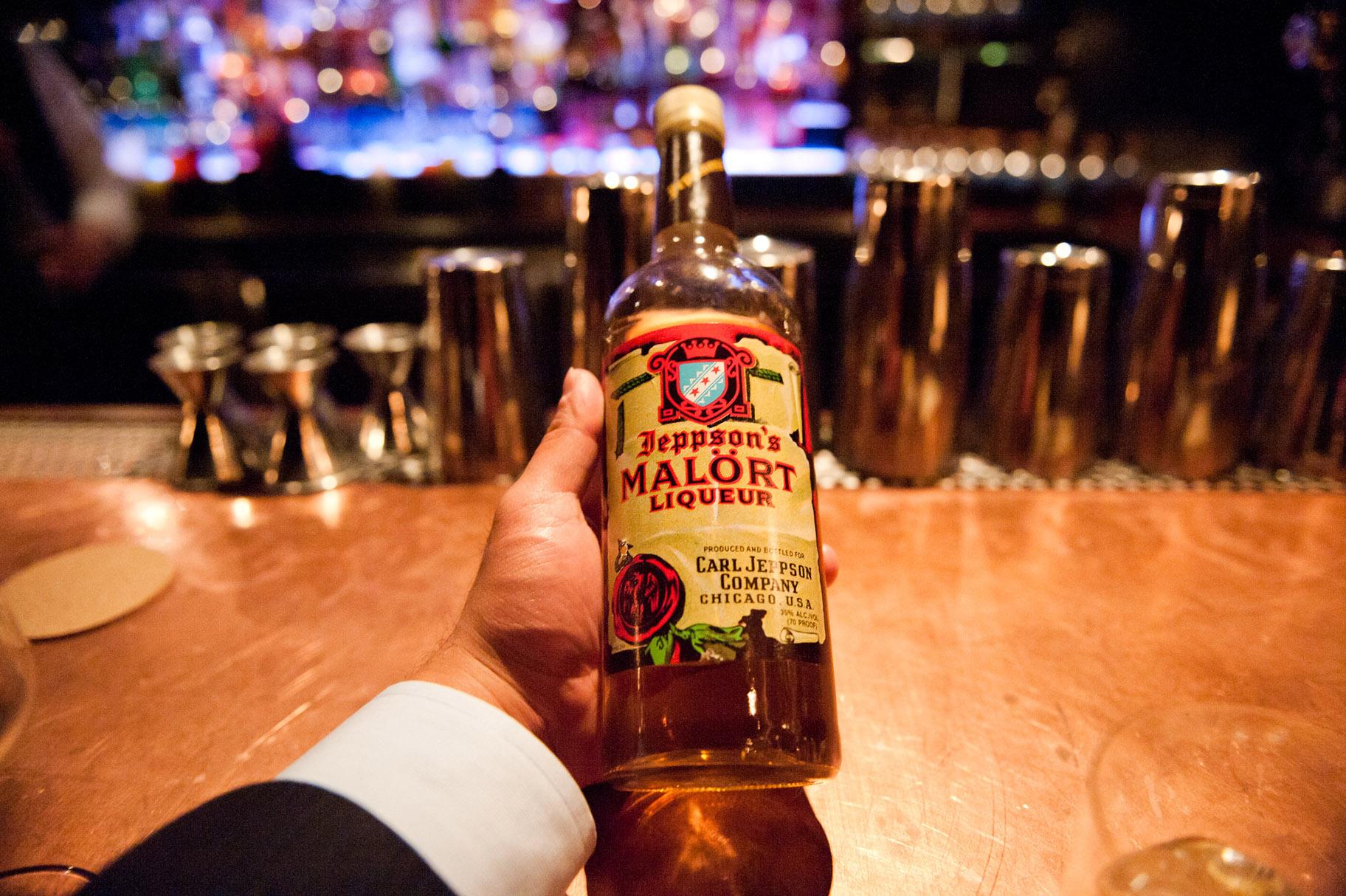 Malort – Chicago's most infamous liquor – makes our 2019 holiday gifts list. (star5112 / Flickr)
Holiday shopping can be stressful – but it doesn't have to be. To help spread seasonal cheer, WTTW News staffers picked our favorite local options, from a CTA board game to locally roasted coffee to everyone's favorite after-hours drink: Malort.
Browse our picks for accessories and decor, games, food and drink, music, books and family fun.
---
Accessories & Decor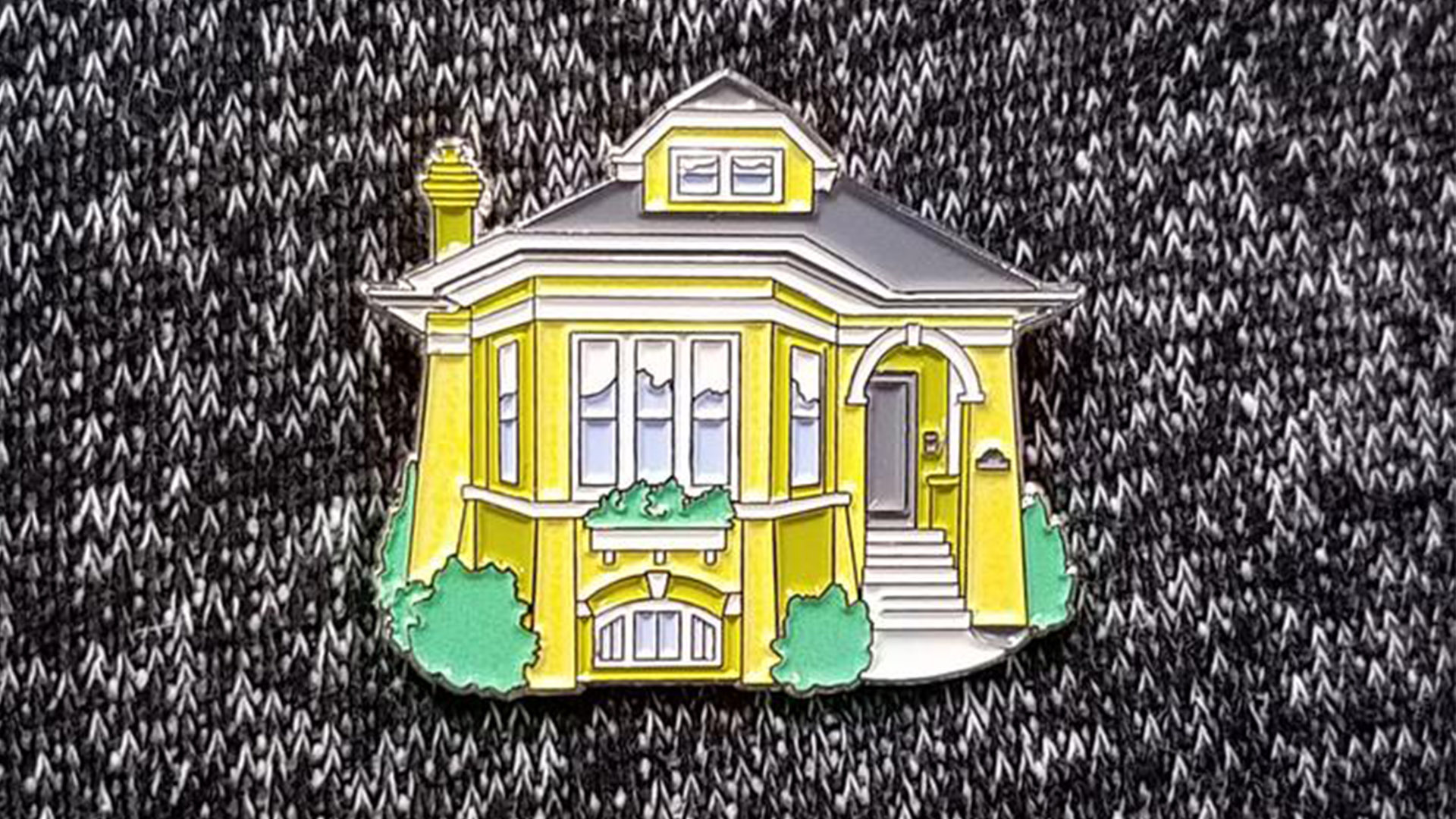 (Bungalow Pin / Cape Horn Illustration)
Bungalow enamel pin
Cost: $10
Enamel pins are the best way to wear the inside of your brain (well, the safe-for-work parts of your brain) on the outside, and right now, there are tons of them that cater to the most specific and obscure of interests. My new favorite enamel pin conveys my deep and abiding love for the Chicago bungalow. It's just $10, is made by a local artist, and is sure to delight the nerdy Chicago lover in your life.
– Erica Gunderson
---
Prints, mugs and more
Cost: $5 and up
Foursided in Andersonville has great Chicago-themed gifts (and is also ridiculously decked out for the holidays – it's quite a sight to behold). You can also get lots of cool custom gifts there, like personalized flash cards.
– Nick Blumberg
---
Barware and home goods
Cost: $10 and up
Wouldn't this Chicago flag etched whiskey glass be perfect for giving cheers to the season with the city's drink of the year – a (strong) Jameson and ginger ale? If you get too tipsy and spill, clean up with a Chicago-themed flour sack towel. But for a true, ahem, gem of a gift, stop by Logan Square's Adornment and Theory for either eclectic costume pieces or more pricey baubles designed and made by Chicago artisans. 
– Amanda Vinicky
---
Seasonal artwork by Ryan Kapp
Cost: $55 each
Tired of winter? Chicago-based artist Ryan Kapp lets you swap out the seasons with his simple, gorgeous four-set series highlighting the same city scene in winter, spring, summer and fall. Each screen print is just under 2 feet square (23 inches by 23 inches) and costs $55. Feeling spendy? Splurge for the full set for $200, then sit back and remember why we love this weather-wild city so much.
– Rebecca Palmore
---
Leather Work 101
Cost: $98
Learn a new skill this holiday season by taking a Leather Work 101 class at the Chicago School of Shoemaking and Leather Arts. At this two-hour workshop, you can make a leather cuff, clutch or belt. (Tip: You can often find a deal for this class on Groupon.)
– Kristen Thometz
---
Games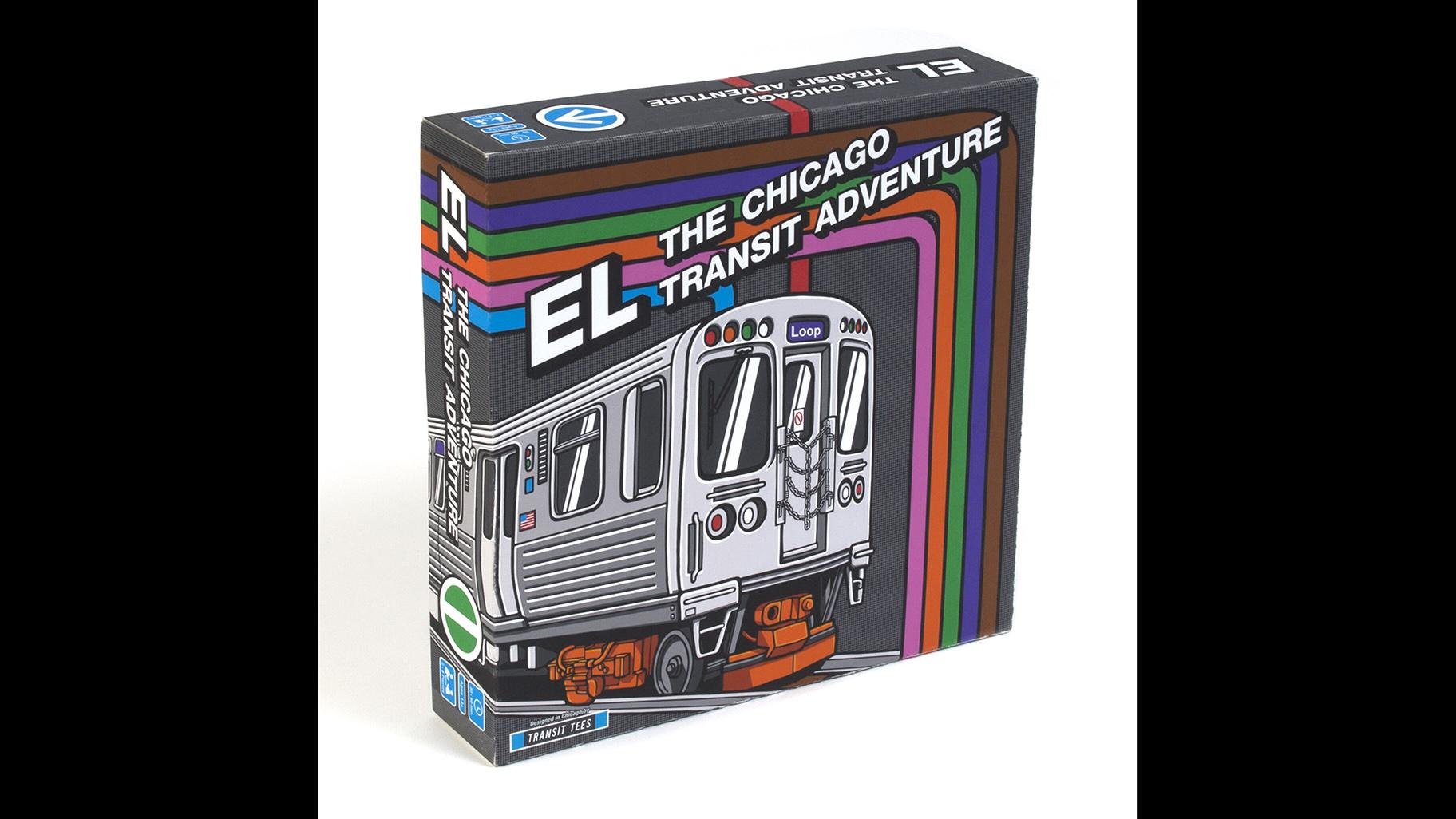 (El Board Game / Transit Tees)
EL: The Chicago Transit Adventure
Cost: $40
Every Chicagoan has a public transit story – and strategies for making the most of their commute. Now, you can prove your CTA savvy (and challenge your friends) with the newly released board game EL: The Chicago Transit Adventure.
– Kristen Thometz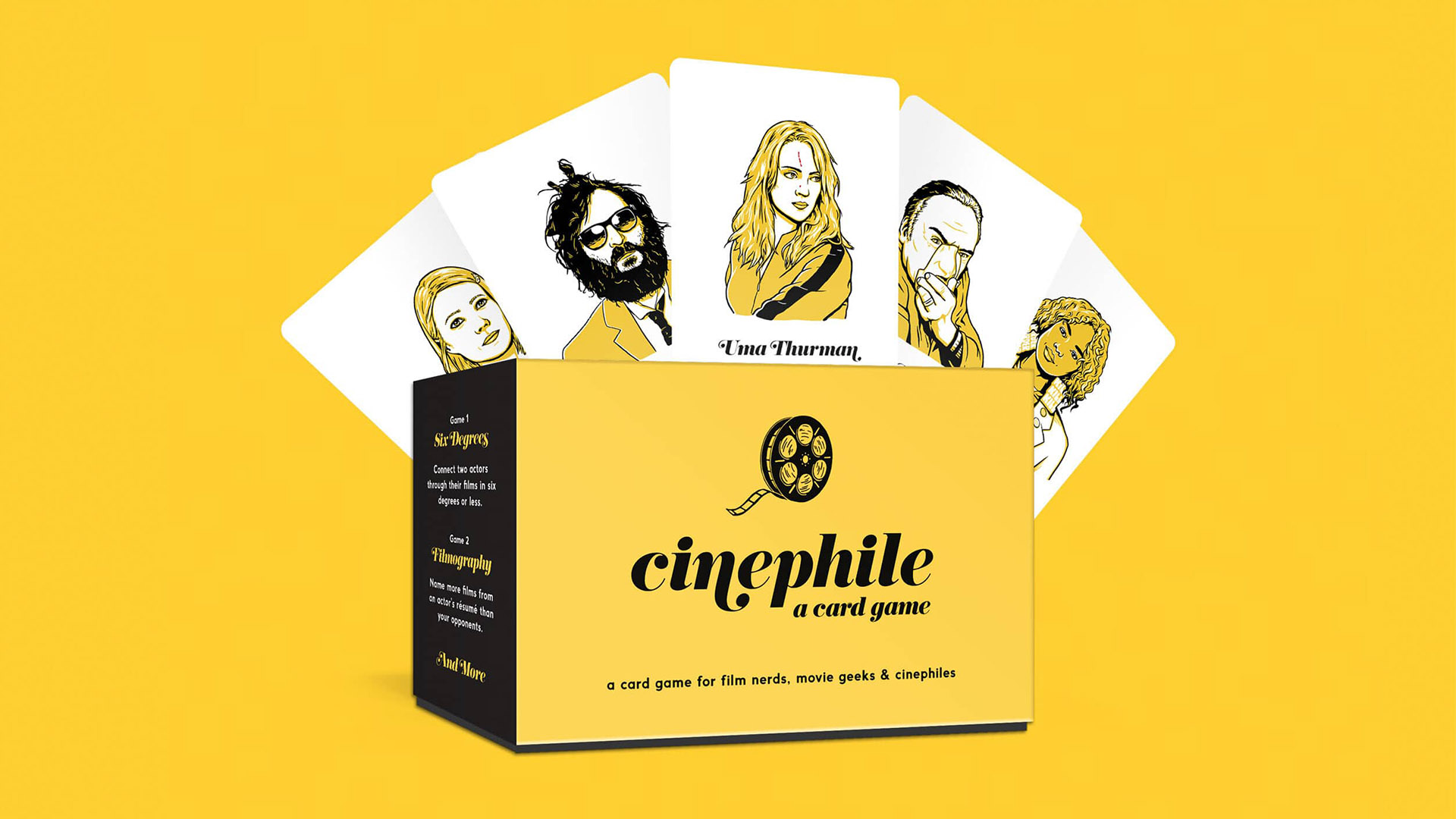 (Cinephile / Steve Isaacs)
Cinephile: A Card Game
Cost: $25
If you find yourself musing over the careers of Nicholas Cage, Cate Blanchett and Keanu Reeves like I do – Cinephile is the card game for you. With several ways to play, you can try to out-buff other Chicago film geeks and train for your bar trivia team at the same time. After just a few rounds, you won't be able to help yourself from identifying six degrees of separation between even the most contrasting of actors.
– Cody Corrall
---
Food and drink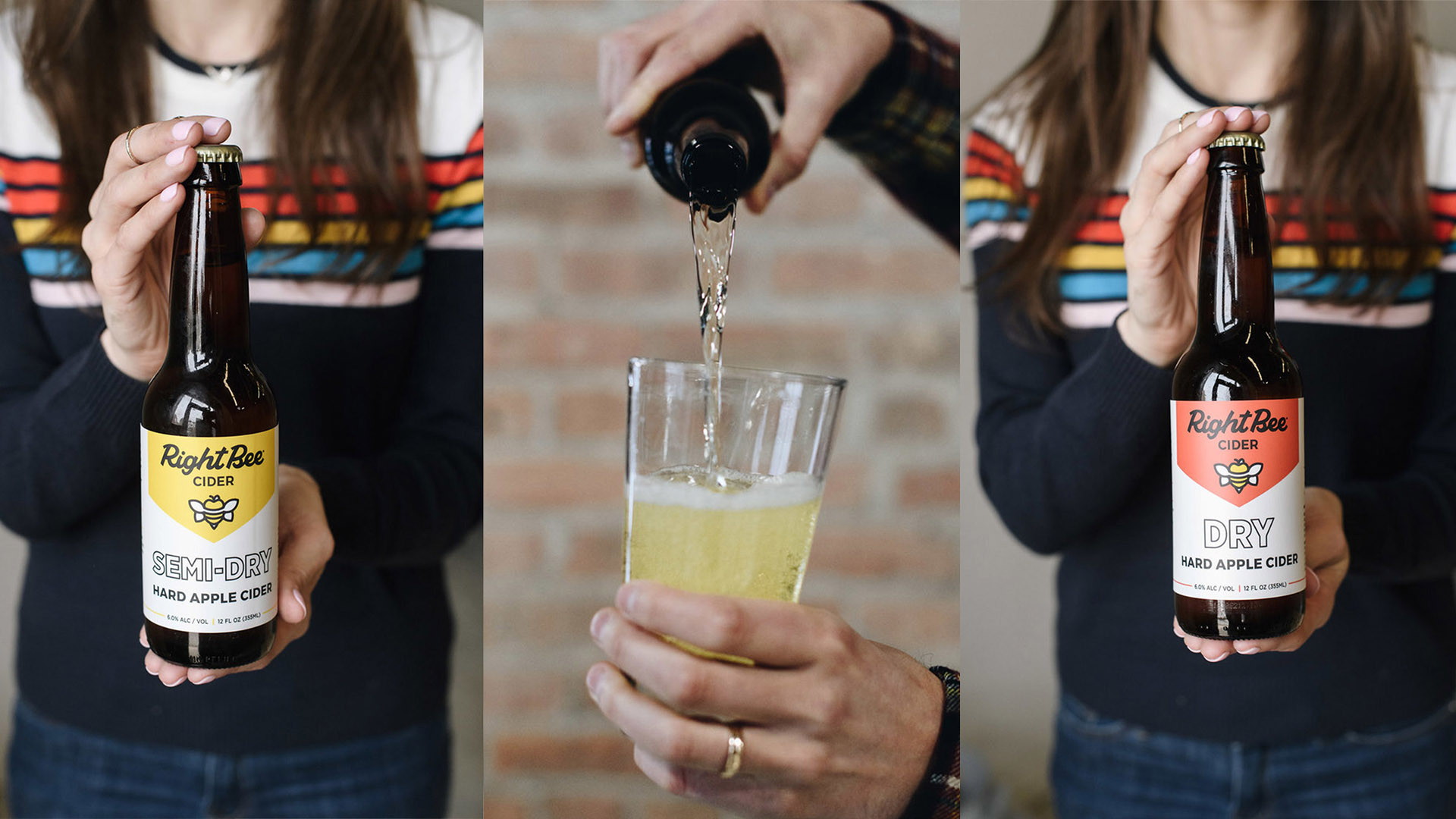 (Right Bee Cider)
Right Bee Cider
Cost: $10
Chicago has a ton of excellent breweries, but as someone who can't drink beer (womp womp) I'll shout out the great stuff from Chicago's own Right Bee Cider. (Get it?)
– Nick Blumberg
---
Jeppson's Malört
Cost: $18 and up
Malört could be the perfect gift for your best friend ... or your enemy, depending on their tastes. The wormwood-based liquor was created by Swedish immigrant Carl Jeppson in Chicago during the 1930s and carries a distinct flavor some have likened to Band-Aids. Others may savor its bitter kick as a component in their cocktails. As of 2019, Malört is distilled and bottled in Chicago by CH Distillery after about 30 years of production out of state.
– Evan Garcia
---
Chicago French Press coffee
Cost: $5 and up
Chicago French Press' coffee is great and 100% Chicago born and bred. This is also a female- and black-owned company.
– Ava Martin
---
Music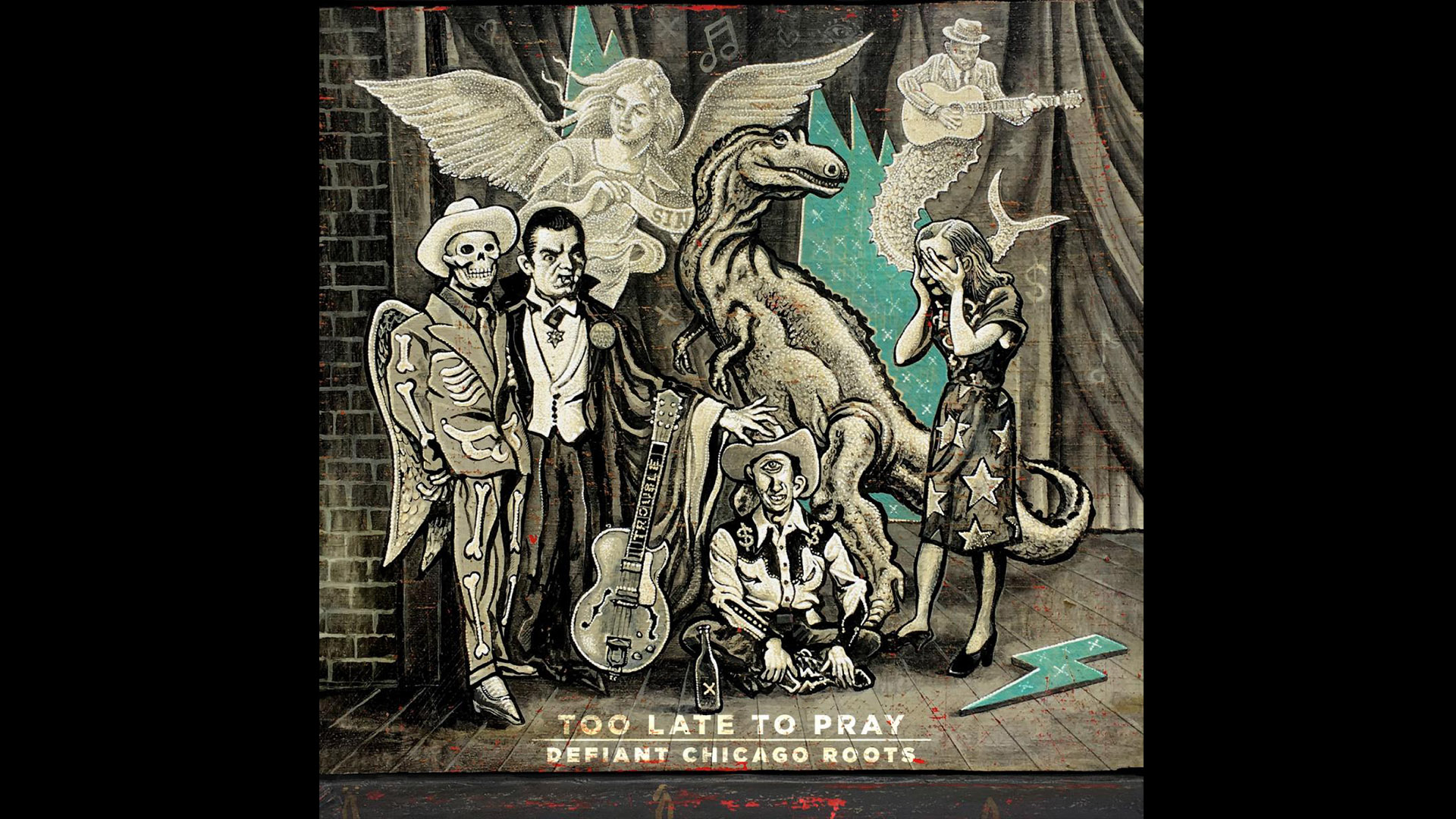 (Bloodshot Records / Jon Langford)
'Too Late to Pray: Defiant Chicago Roots LP'
Cost: $15 and up
"Too Late to Pray: Defiant Chicago Roots" is a double LP of new recordings that commemorate 25 years of Chicago's Bloodshot Records releasing fearless good music. I spent $30 on the turquoise and silver vinyl, pressed locally at Smashed Plastic, and it's been on my turntable for three weeks. Sounds great, looks pretty. You can also get the CD for half that amount.
The 22 new songs on "Too Late to Pray" just begin to hint at the breadth of music that continues to come out of Bloodshot. My personal faves are the gorgeous ballad "Wearing White" by Half Gringa and "Weeds and Daisies," a mysterious waltz by Chicago vocalist and songwriter Sima Cunningham. Support local music!
– Marc Vitali
---
Books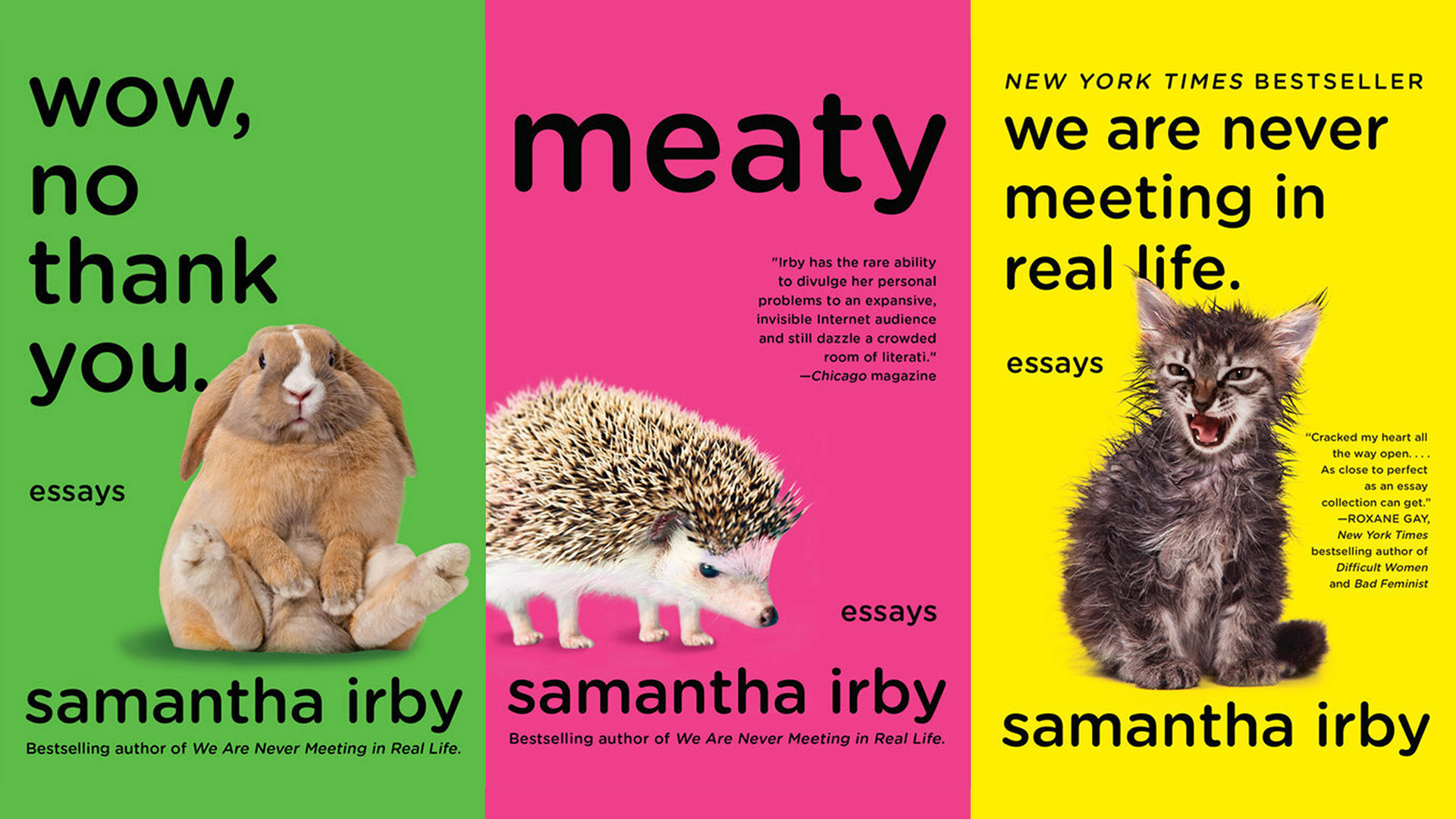 (Samantha Irby / Penguin Random House)
Essay Collections by Samantha Irby
Cost: $10 and up
Former Chicagoan Samantha Irby has a new book that, sadly, doesn't come out until the spring. But in anticipation of that release, I recommend any of her previous essay collections. She's insightful, profane and hysterically funny.
– Nick Blumberg
---
Local lit
Here's another option for the bookworm in your life: Visit the Chicago section at Myopic in Bucktown, which is stocked with hard-to-find treasures. Volume's Bookcafe is a short walk along Milwaukee Avenue if you crave a double dose of browsing.
– Amanda Vinicky
---
Family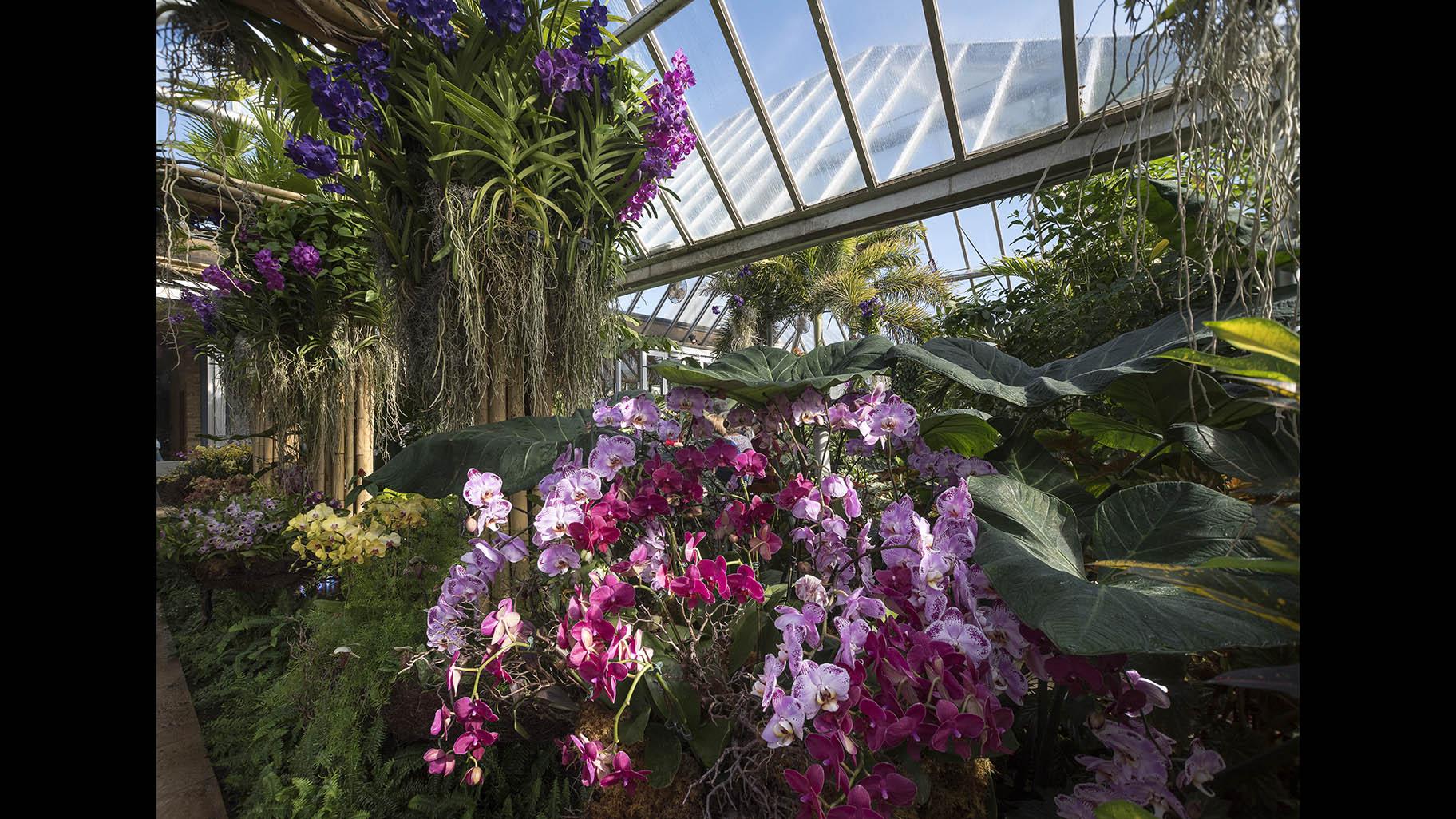 The Orchid Show returns to the Chicago Botanic Garden on Feb. 8, 2020. (Courtesy of the Chicago Botanic Garden)
Memberships and more
A family friend gifts us membership to the Chicago Botanic Garden every year and we love it. It's a bit expensive ($99), but it's good and local. 
As the only mom on staff of young kids, here are a couple more ideas that aren't noisy toys: membership to the Peggy Notebaert Nature Museum (starting at $60) or gift cards to play at Little Beans Cafe.
– Brandis Friedman
---
Related stories:
Illinois Attorney General Releases 2019 Safe Shopping Guide
A Radiant Moment in Chicago History Key to Magic of Joffrey's 'Nutcracker'
Cirque du Soleil's First-Ever Holiday Show Premieres in Chicago
Delightful Designs of Chicago and the Holidays by Artist David Lee Csicsko
Patriotism Is the Theme of Christmas at the White House
---