Malort, the Chicago-born liquor both praised (and panned) for its bracing bitterness, is like a kick in the taste buds.
Even the man who distills it acknowledges the distasteful descriptions Malort's flavor evokes.
"I've heard everything from biting into a Band-Aid to eating freshly mowed grass with gasoline from the lawnmower on it," said Tremaine Atkinson, founder of Chicago's CH Distillery.
Swedish immigrant Carl Jeppson created Malort in Chicago during the 1930s and sold the liquor door-to-door as medicine during Prohibition.
For decades, it was distilled in Chicago. But when the city's last distilleries closed in the 1980s, that process moved to Florida, where it remained for nearly 30 years.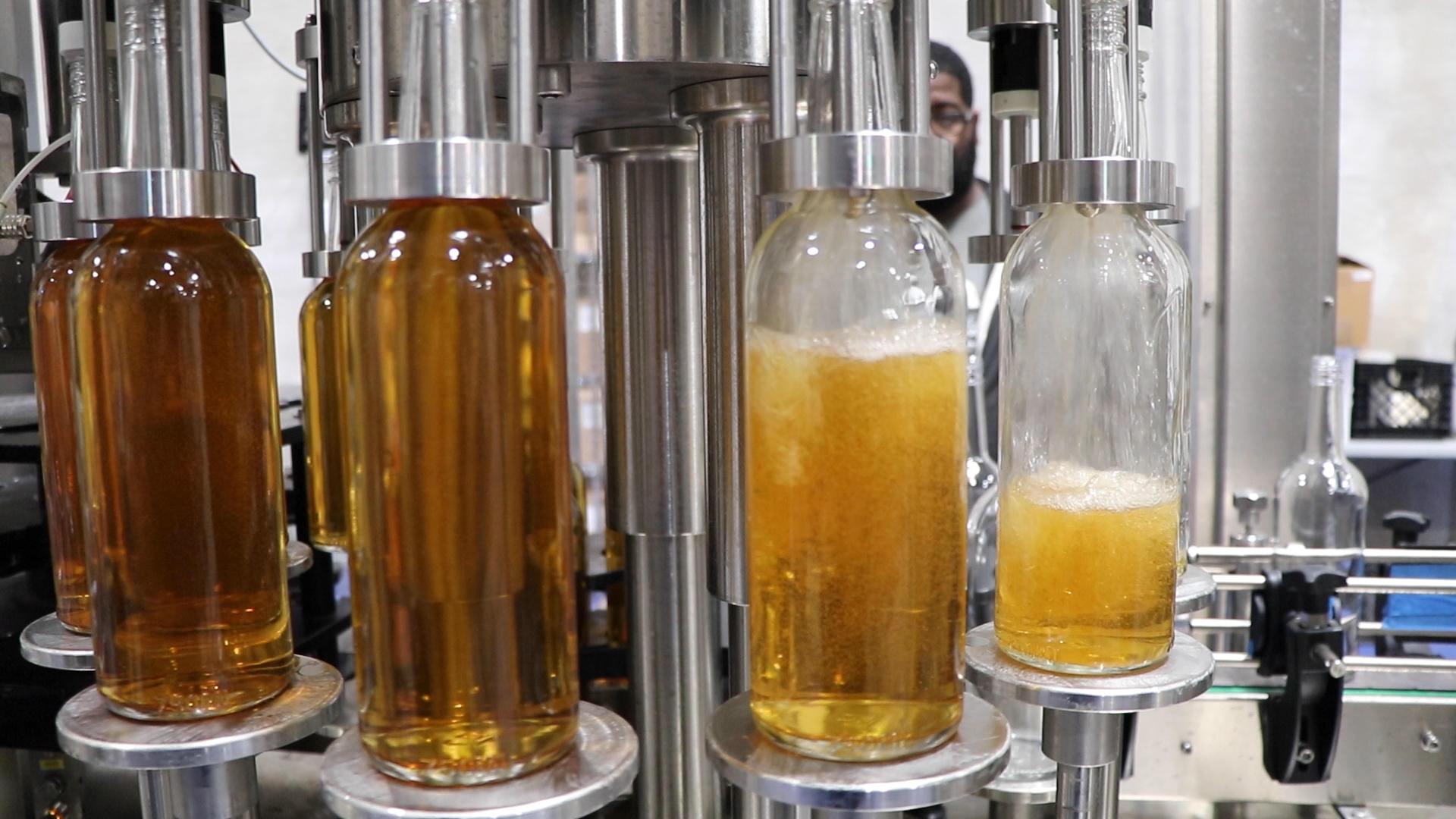 The primary flavor ingredient of Malort's mostly secret recipe is wormwood, a bitter herb also used in absinthe. (Evan Garcia / WTTW News)
And in 2019, Malort came back home.
"I started talking to the owners about bringing production back to here," Atkinson said. "And eventually that turned into a discussion where we, CH Distillery, bought Jeppson's Malort – the company – and we now make it here in Chicago starting this year, in 2019."
Malort is a bask – a Swedish type of liquor bitterly flavored by the herb wormwood, which is also the main ingredient in absinthe.
Some CH Distillery employees aren't fond of Malort's taste, but they can tolerate it.
"I like the complexity of it; I'm not a big fan of bitter," said CH Distillery employee Yo Yarborough. "But since I've worked on it and tasted so much of it during test batches, I can just take a shot."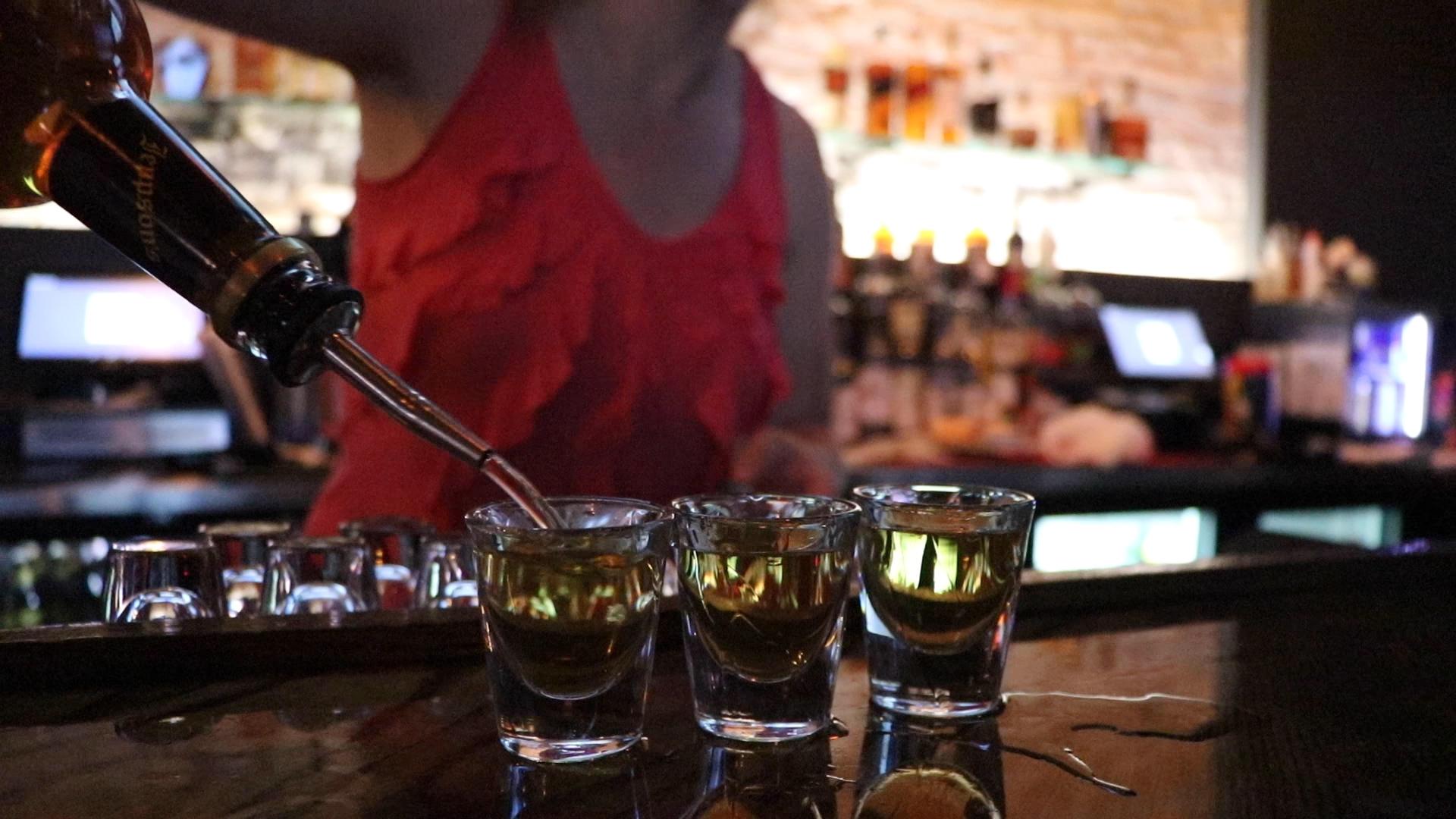 Legend has it that Malort's inventor Carl Jeppson enjoyed the drink because its strong taste was still picked up by his taste buds, damaged from years of excessive smoking. (Evan Garcia / WTTW News)
Bartender Matt Nolan at The Rambler Kitchen and Tap on Chicago's North Side said some of his biggest Malort customers are bartenders, servers and other members of the city's restaurant industry.
And then there's the Malort fake-out: tricking an unsuspecting drinker into trying a shot of the liquor, which produces the Malort "face."
You might have seen it (or made it) yourself. It's a kind of wide-eyed, what-have-I-done look of both surprise and scorn.
"People introduce it to their friends, who are maybe from out of town," Nolan said. "They'll say, 'You gotta try this shot, it's really, really good,' and they'll do the shot and make the face and that's kind of the whole joke of the whole thing."
Atkinson said CH Distillery plans to produce between 250,000 and 300,000 bottles of Malort this year. He wears the brand's logo, which bears the Chicago flag's pre-1939 three-star design, as a badge of honor. 
"It's a fun product," Atkinson said. "It does have real cultural value in Chicago and so, it's an honor and it's humbling to have the responsibility of making Malort."
Follow Evan Garcia on Twitter: @EvanRGarcia
---
Related stories:
Deep Frydays: Take a Pizza My Heart
Eric Trump Says He Was Spit On at Chicago Cocktail Lounge
The Big Business of Craft Beer: New Book Tells Goose Island Story
---