A new show of artwork is a blend of Chicago history and holiday fun, and it's engineered to make you smile.
Since the early 1980s, some of the most prominent art in the city has come from the studio of David Lee Csicsko. We caught up with him on the eve of an exhibition at an unusual location.
TRANSCRIPT
Phil Ponce: There are many happy faces in the art and design of David Lee Csicsko.
You might have seen his images on shopping bags, in mosaics at the Belmont "L" station or in stained glass windows at Lurie Children's Hospital.
And, chances are, if you fondly recall a long-ago show in Chicago, the works of David Lee Csicsko figure prominently in your memory.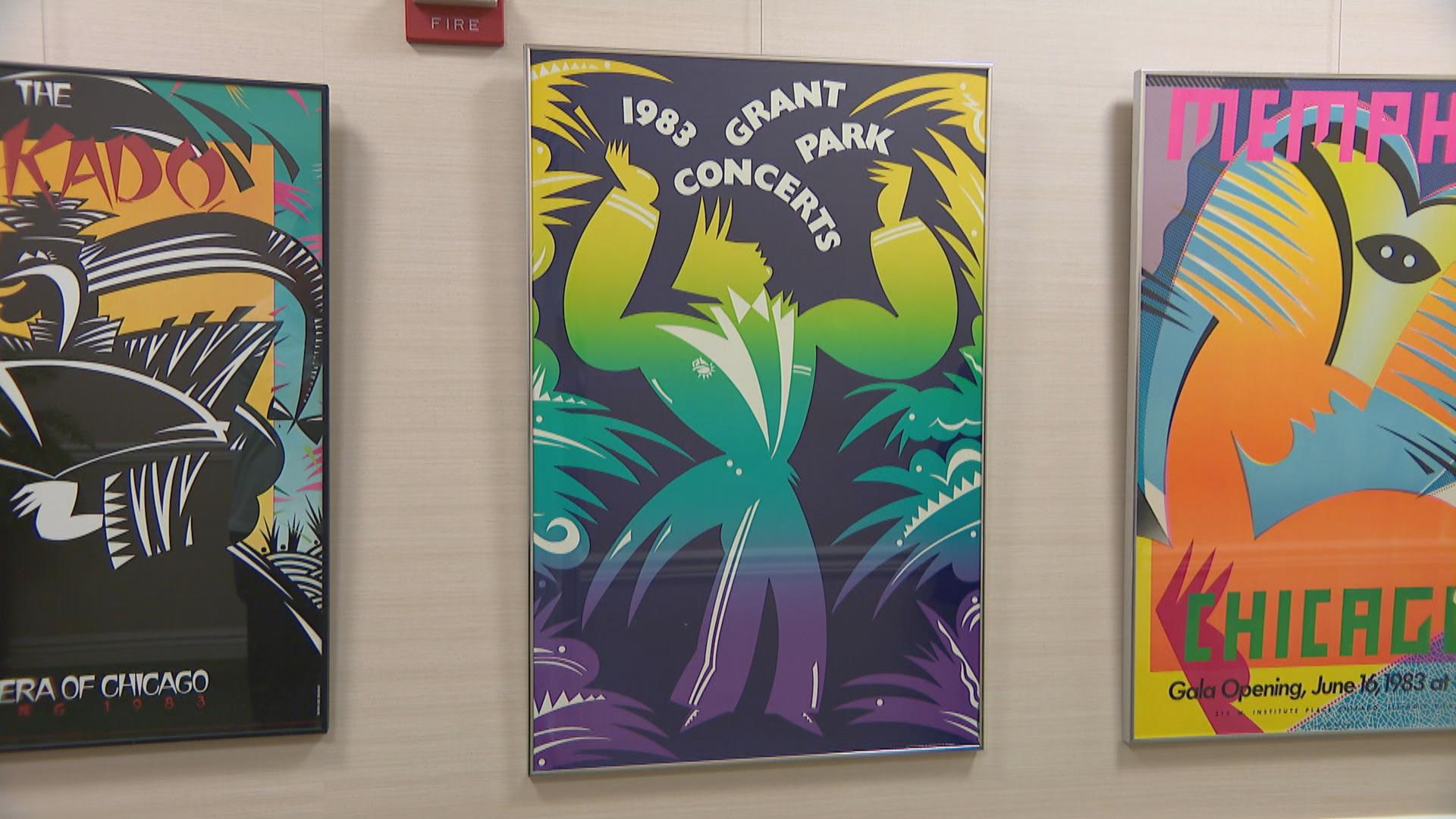 David Lee Csicsko: As a kid growing up in Hammond, Indiana, when all the museums in Chicago were free, my parents would take us on weekends to the Planetarium, the Museum of Science and Industry, upon occasion to the Art Institute – it was a little bit off my parents' radar. But I loved coming to Chicago, so Chicago was always my New York City.
My dream growing up as an art student was to work on projects with the Lyric Opera, the Chicago Symphony, WFMT, to get published in the Chicago Tribune, do things for Chicago magazine, create things for Marshall Field's when it was still thriving.
It's been just this tremendous ride of being able to participate in Chicago's rich cultural scene.
Ponce: His latest show is not at an art gallery – it's at the Admiral on the Lake, a retirement community in Edgewater.
It is a retrospective that features famous folks from Chicago's past – and present. The North, South, West and East sides are represented.
The works come together in his art studio in the Loop.
Csicsko: I started drawing in pencil on pieces of paper. As everyone was moving towards the computer when it sort of became the way to work, that really opened doors that I could take the same style but do it on the computer with the same visual tools and get the same look but then it also gave me the platform to design mosaics and stained glass because everything was vector, you could blow it up 100 times and you don't lose  anything. It was a perfect medium for me.
And hopefully the design is good enough that it can work small or big, if it's big then that gives you the opportunity to play with texture, more colors. I'm the kind of artist that is used to working with the limitations that someone gives me and says, "You can do this but here are the parameters." And then I just try to give them a great visual cornucopia when it's all done.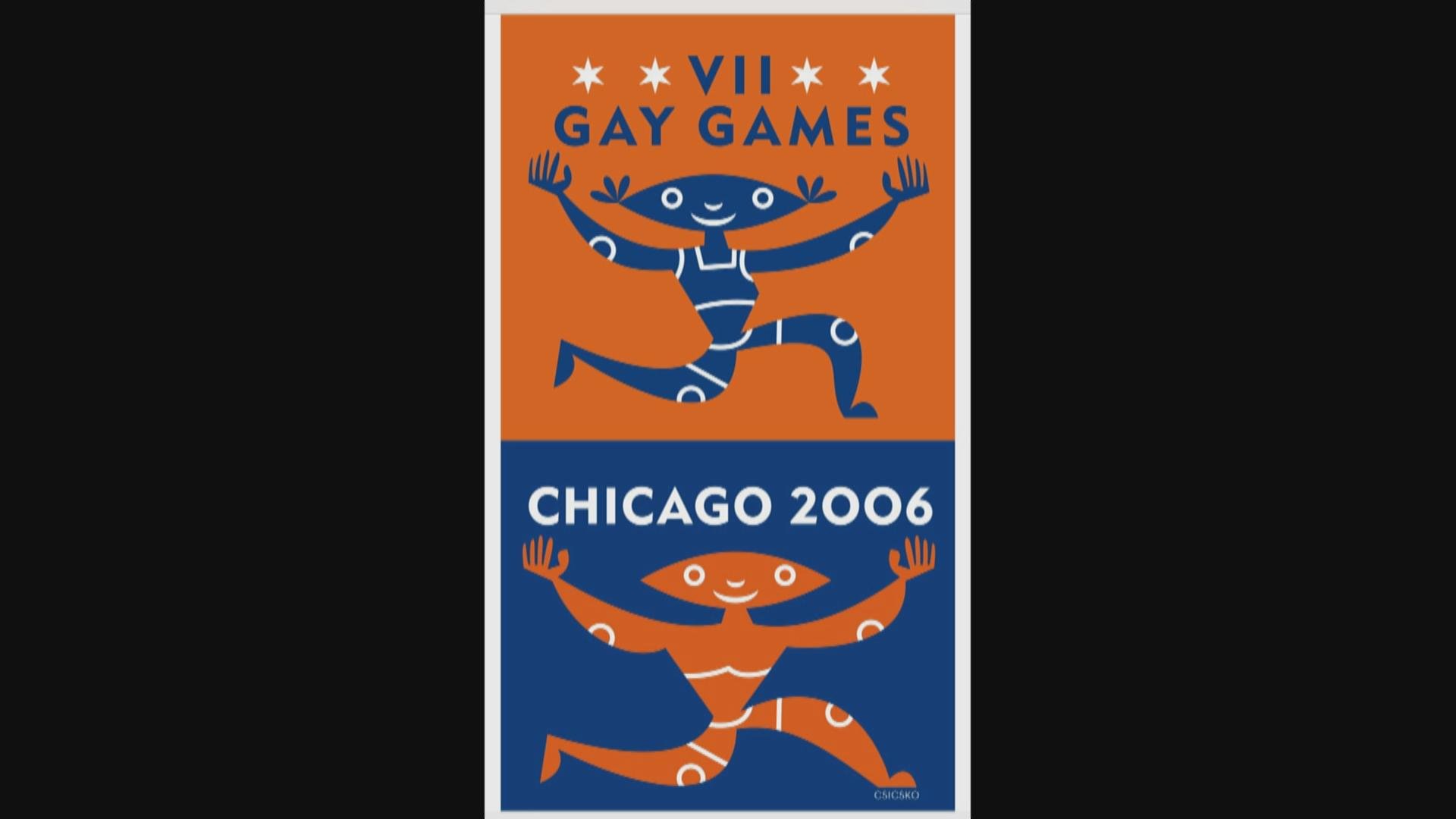 Ponce: Csicsko also created logos and graphics for the Gay Games in 2006. And stained glass windows that decorated the Obama White House during the 2012 holiday season.
This new exhibition came together at the suggestion of a friend.
Jan Petry is the board president of Chicago's Intuit gallery and a resident at The Admiral on the Lake.
Jan Petry, Intuit / The Admiral on the Lake: We change shows every two months so when this went up I can't tell you how many people were like, "Oh, it's colorful! It's joyful!" They are powerful, graphic pieces, and lots of color and they just make you smile.
Ponce: And that is the point.
Csicsko: I feel like that's my vocation.
I've really tried to be very inclusive with what I do and make things interesting. Load it with interesting, accessible symbols that hopefully you can figure out but not make it so hard that it's impossible to understand, but to make something that's joyful. I think we live in a dark time right now and we need to see vibrant, positive images.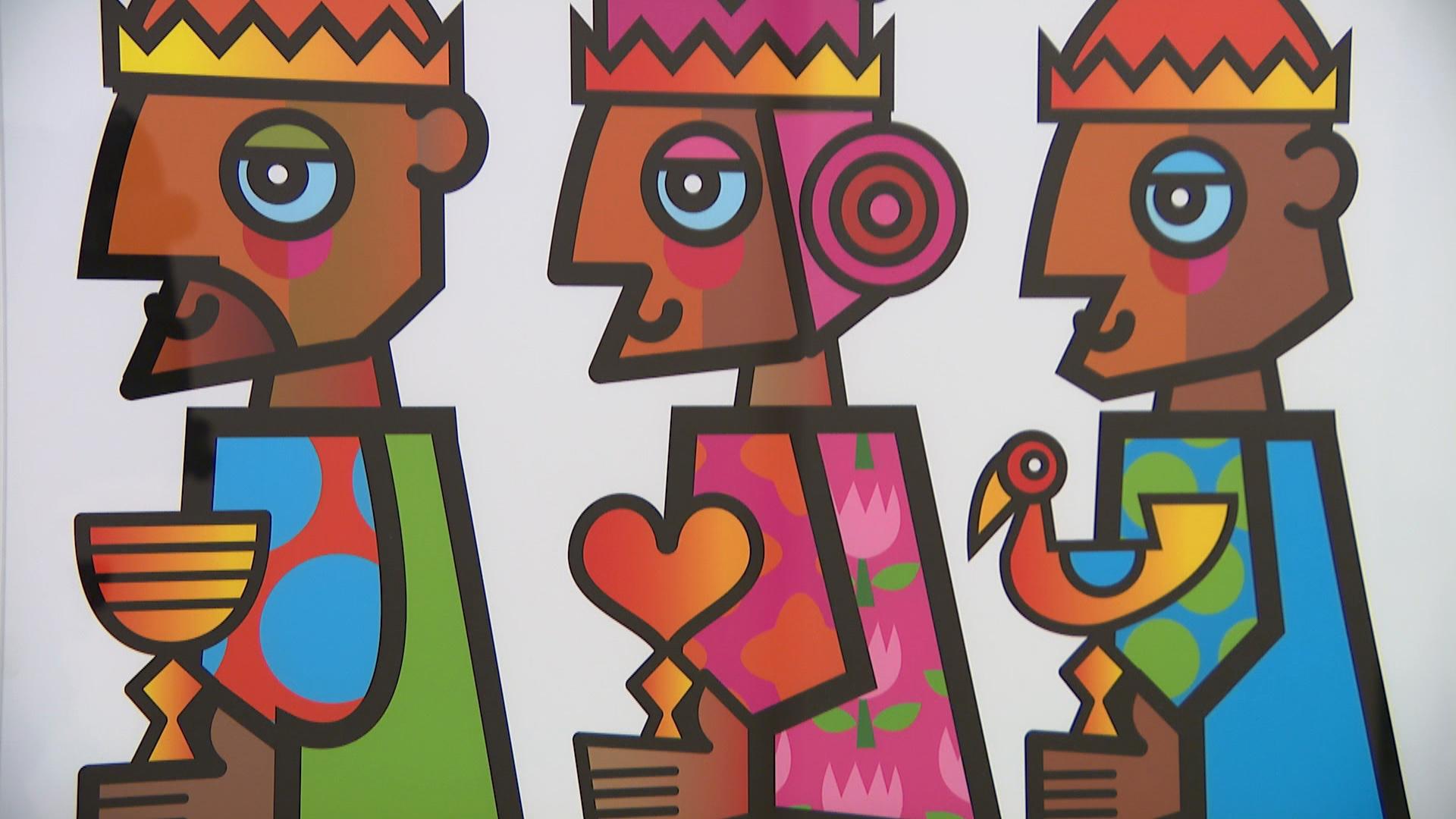 ---
More on this story
The show of David Lee Csicsko's work is at the Admiral on the Lake, which is open to the public during business hours. It continues through December.
---
Related stories:
Tetsuya Ishida's First US Show Features Moody Portraits of 20th Century Life
Rocks, Minerals and Gemstones Share Spotlight at Oak Brook Museum
Vintage Toy Collection Inspires Exceptional Group of Local Artists
---