It is the silver anniversary of a Chicago independent record label that sets the gold standard for roots music in the city and beyond.
Bloodshot Records started on the fringes of the music scene and staked a claim with rock and country shot through with punk and soul.
We visited their headquarters on the eve of the label's 25th anniversary and got an earful.
TRANSCRIPT
Jay Shefsky: At Bloodshot Records, Jon Langford bangs out a new song about his adopted hometown.
The veteran rocker from Wales says he'd been burned by record labels before his long relationship with Bloodshot.
Jon Langford, recording artist: I will say, Bloodshot were the first people who ever sent me a royalty check. I was completely baffled because I had a check for like $39 or something.
It was unusual. Everything before that in the music industry you'd have to scratch and beg for money, but they willingly sent me a check.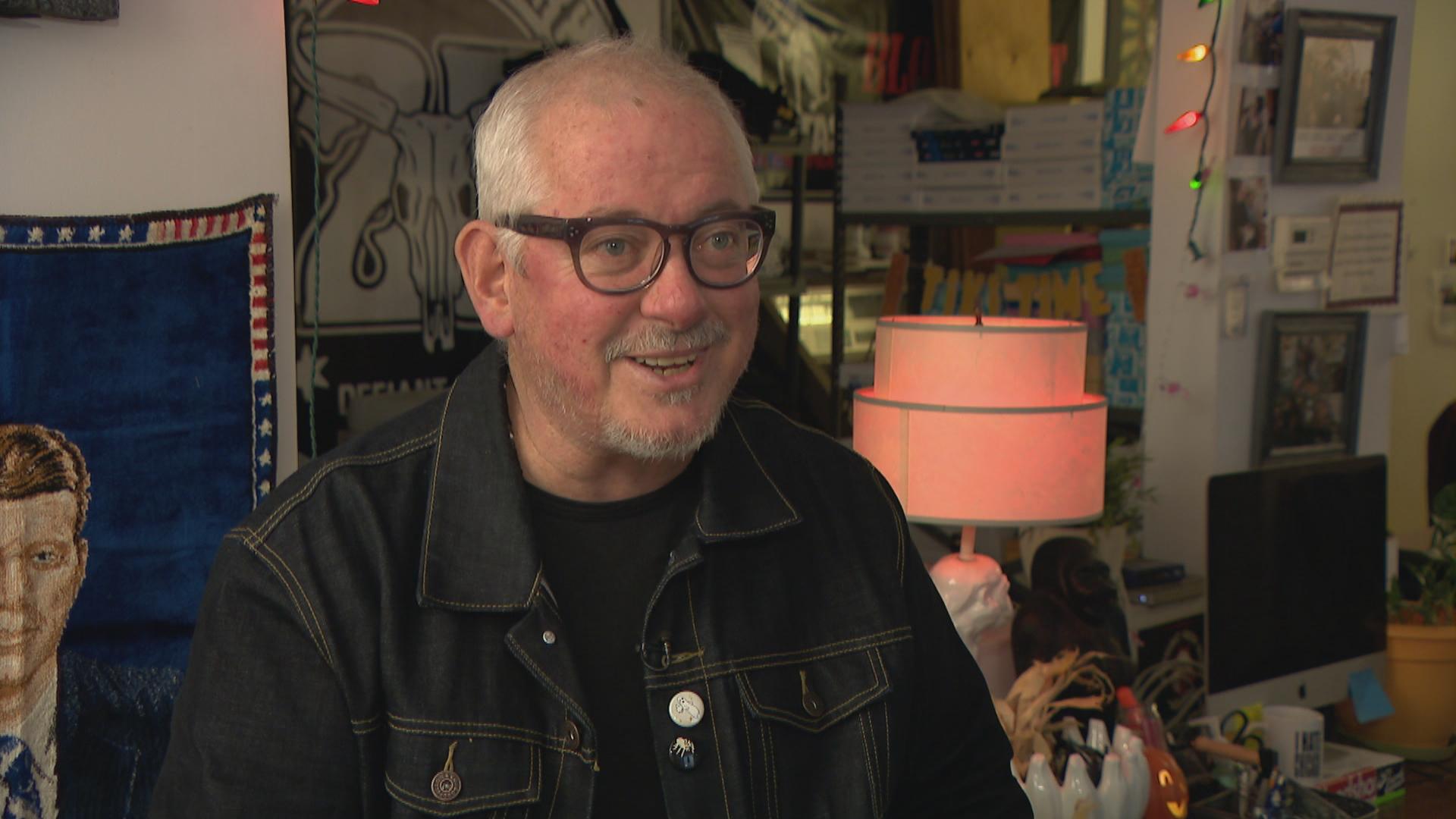 Chicago-based musician Jon Langford speaks with WTTW News about long relationship with Bloodshot Records. (WTTW News)
I love Bloodshot Records!
Shefsky: The label's music ranges from country blues to soulful rock, including the late "Mr Rhythm," Andre Williams.
And they do straight-up honky-tonk.
Rob Miller, founder, Bloodshot Records: We were seeing all these bands around town at tiny little clubs that didn't necessarily know about one another, that were all touching on roots music in some weird way and kind of operating independently of one another and just very organically creating this sound. And we thought well here's a good place for us to stitch it together and kind of make a scene out of it and give it a name and some kind of identity.
Shefsky: It's been called alt-country, insurgent country, even y'alternative.
Sometimes it's pure party music.
Miller: Bloodshot could not have happened anywhere else other than Chicago.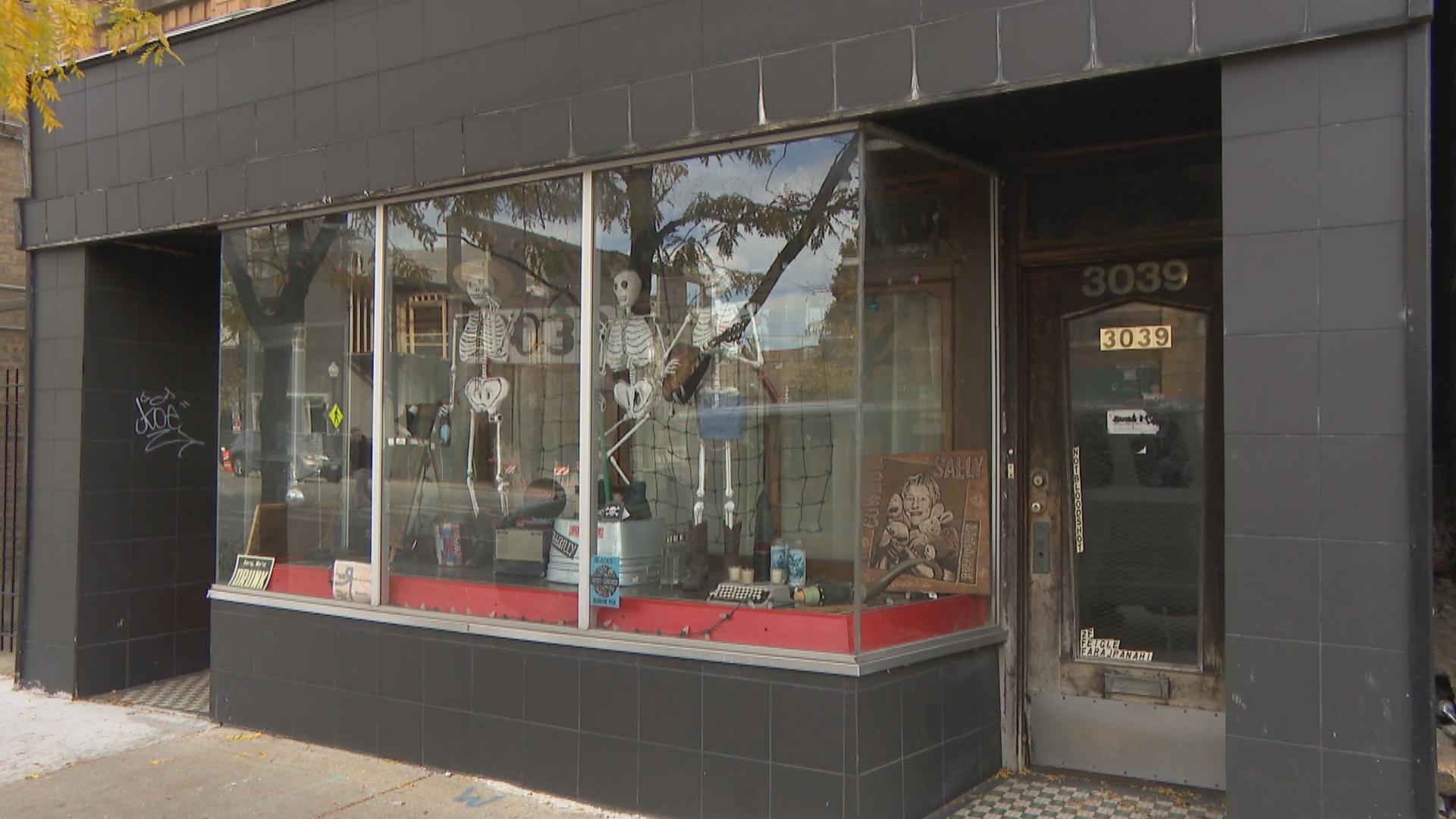 Chicago is not a company town. It's not New York, it's not LA, it's not Nashville.  There's not people trying to get signed every night. They're not trying to impress A&R people, they're not trying to be pop stars. They're doing what they're doing in a very free and open way.
Shefsky: In 25 years Bloodshot has released 300 records, including early LPs by Neko Case and Ryan Adams, and later recordings by music vets Graham Parker and Alejandro Escovedo.
It all started with a compilation of unsigned local bands.
Miller: We figured it out as we went. We did not look beyond that first compilation of Chicago bands and as that rolled out we realized that we had touched a nerve around the country. People from Dallas and St. Louis and San Francisco and New York were starting to call us and say, "Hey we've got a few bands like that around here and no one's doing anything with it."
Langford: They kind of found me in the Empty Bottle Saloon one afternoon. They came up to me and said they were making an album of country music and would I like to be on it, did I have a song? It was as simple as that. They asked me to write a song, and I did.
Shefsky: Now, there's a team of six full-time employees to bring in the latest stock from Chicago vinyl maker, Smashed Plastic – and to manage the merch.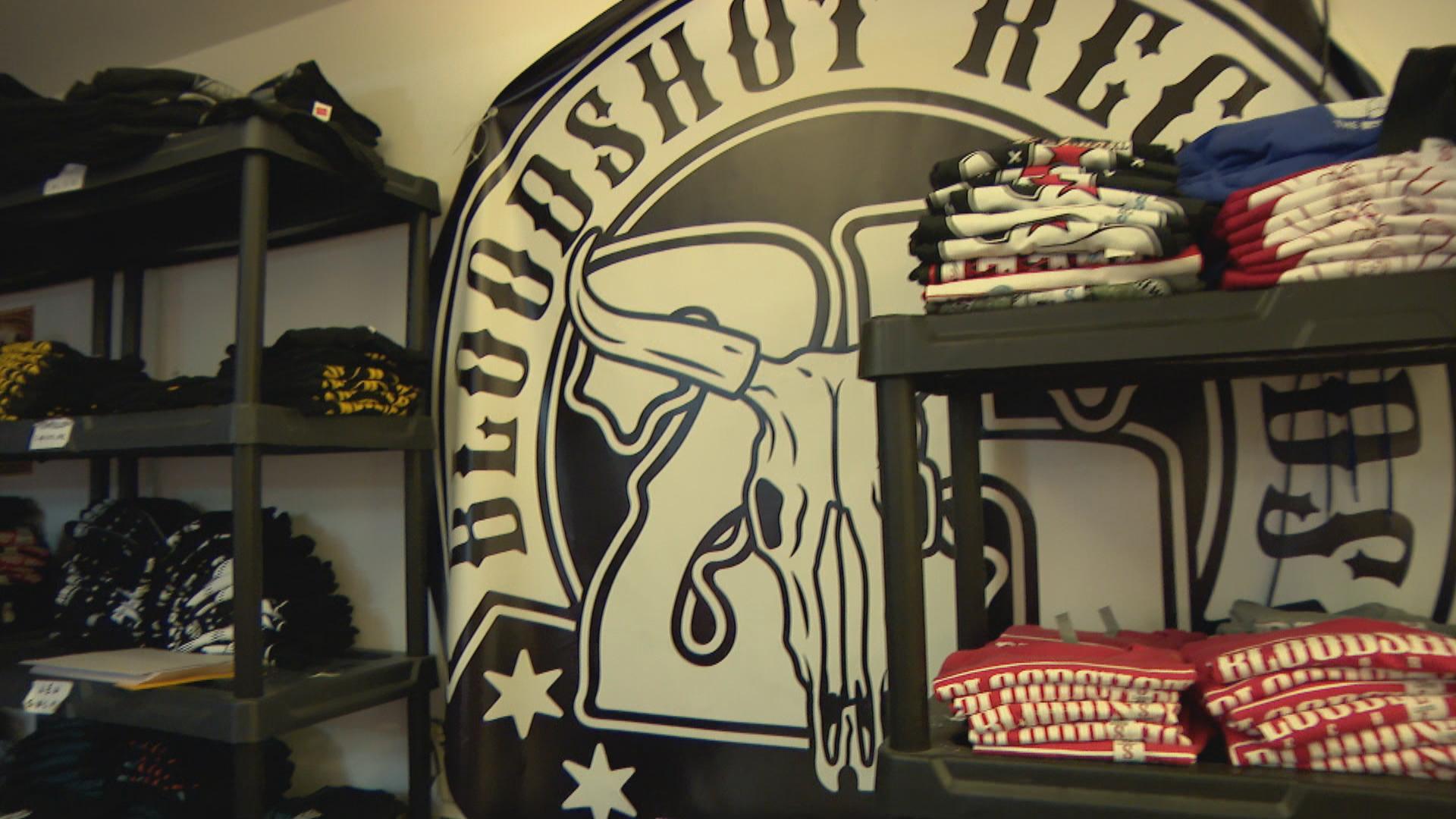 Like any independent shop, they just want you to value what they do.
Miller: If you profess to love independent music, you as a fan need to support it. You need to support these musicians because no one's getting rich here. Everyone exists on the fringes and we're doing it for a very basic love of it, but the economic model is largely unsustainable.
We're absolutely foolhardy to continue to do it.
---
More on this story
Bloodshot Records celebrated its 25th anniversary with a new recording, a double compilation of songs by Robbie Fulks, the Western Elstons, Bethany Thomas and more. It's called "Too Late to Pray: Defiant Chicago Roots."
Note: This story was first published Nov. 7, 2019. It has been updated.
---
Related stories:
Oak Park Record Store Val's Halla Closing its Doors Nov. 30
Joel Paterson, Master of Classic Guitar Styles, Takes on the Beatles
For First Time in 30 Years, Vinyl Records Being Made in Chicago
---