For years, vintage toys have inspired renowned Chicago artist Karl Wirsum. And recently he shared his fun-filled collection with an extraordinary group of local artists.
Wirsum, a painter, was a key figure in the Hairy Who, a wildly graphic group of artists who made their mark in Chicago and beyond in the 1960s.
You've seen his work at the Art Institute, the MCA, and you might recall "Plug Bug," a giant mural he painted on the ComEd building in the Loop, now covered up by new construction.
Wirsum is also a collector with an incredible toy box, and he loaned some of his toys to another creative collective.
TRANSCRIPT
Brandis Friedman: The artists of Project Onward bring real skills and distinctive visions to the uncommon artwork they make.
The studio gallery in the Bridgeport Art Center is a sanctuary for adult artists with developmental disabilities and mental disorders.
When we visited, there was a table full of toys from generations ago.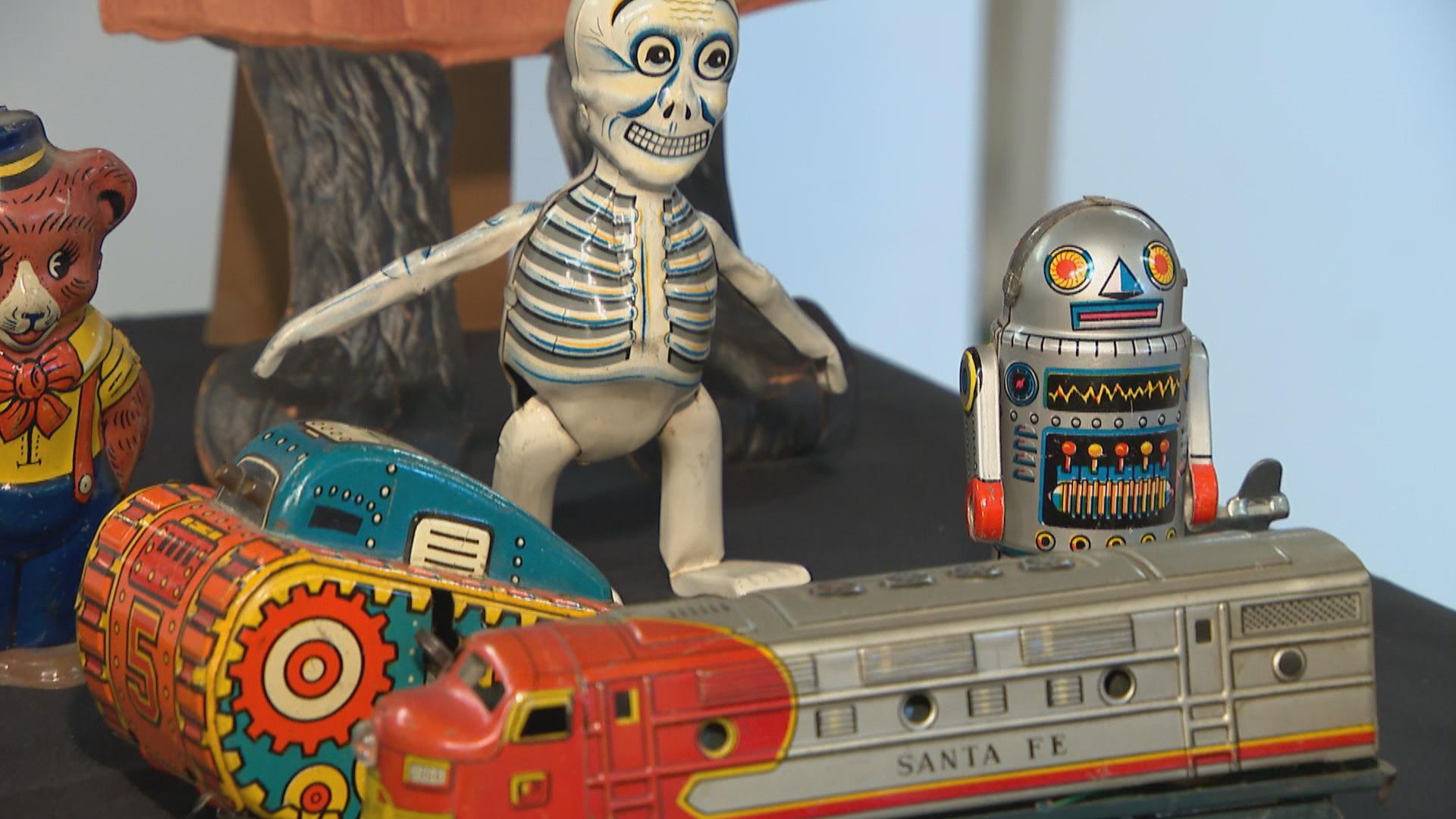 The toys came from the collection of the artist Karl Wirsum – seen here on WTTW's "Artbeat" show in 2004.
His son, Zack Wirsum, volunteers at Project Onward.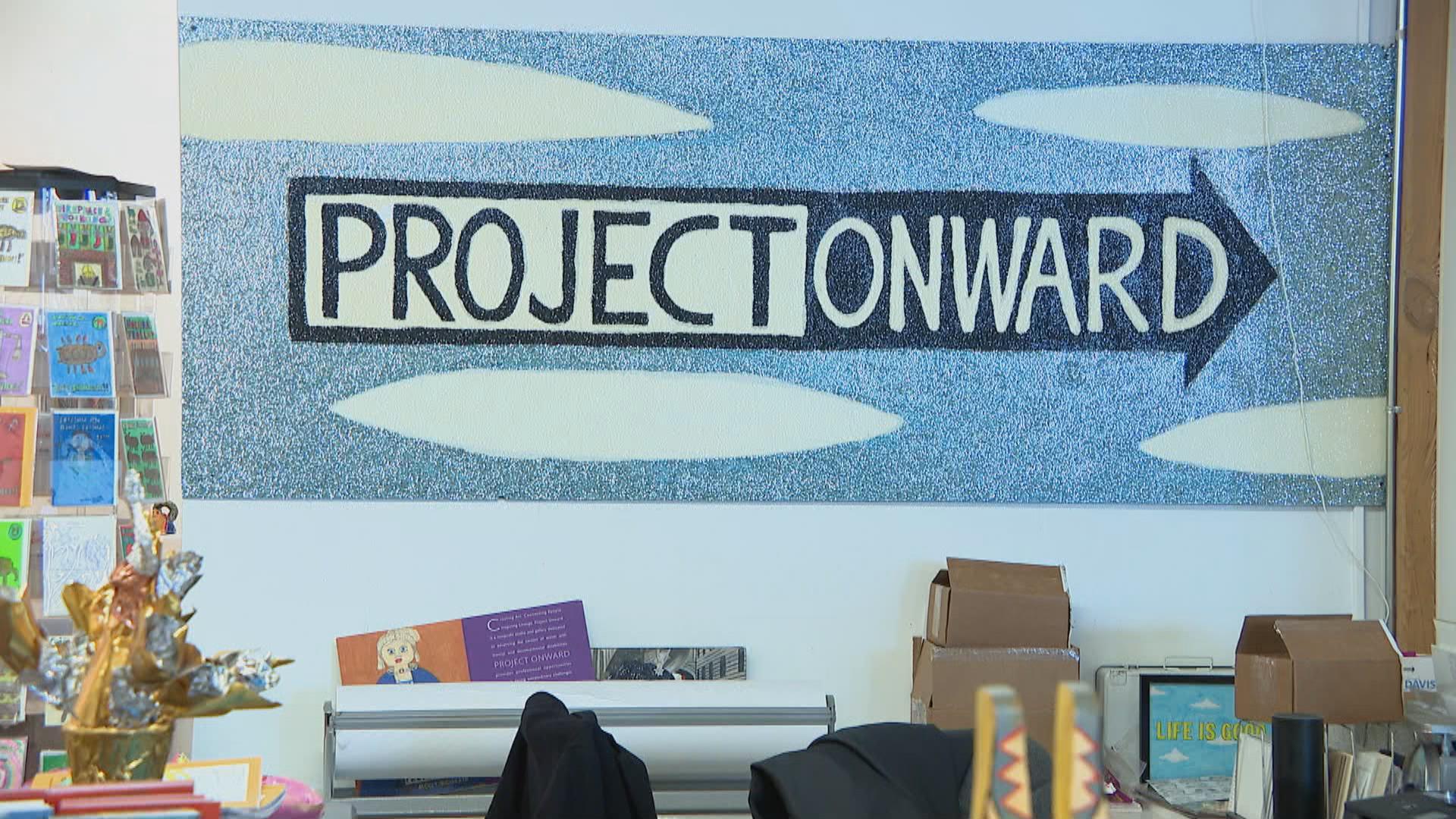 Zack Wirsum, artist: Immediately when I walked through the door, the energy and sort of the creative dynamic that was going on here was just infectious.
Friedman: Karl Wirsum uses these toys as source material. The artist is now 80 years old and couldn't join us this day. His son explains his father's creative process.
Zack Wirsum: Collecting has been a huge part of his art practice and he kind of would go to thrift stores, Maxwell Street, flea markets, swap meets, that kind of thing and, you know, collect these tin toys and Halloween decorations, these various pieces of pop culture ephemera over the years.
Friedman: Zack Wirsum is also an artist of note, and these are his fun-filled paintings.
We asked him about growing up in a house full of bizarre toys.
Zack Wirsum: There was a wealth of visual information at all times. As a child it maybe wasn't always the most fun because there were all these wonderful things that I was not allowed to touch so there was a little bit of a museum situation going on where my dad has his toys and I had my toys.
Friedman: At Project Onward, the toy-inspired artwork is finished and ready for an art opening.
Some of the artists told us about the new work they are making.
David Hence, artist: I was born in '58 and a lot of good movies, horror movies came out around that time, and it helps me to poke fun but also celebrate that movie genre.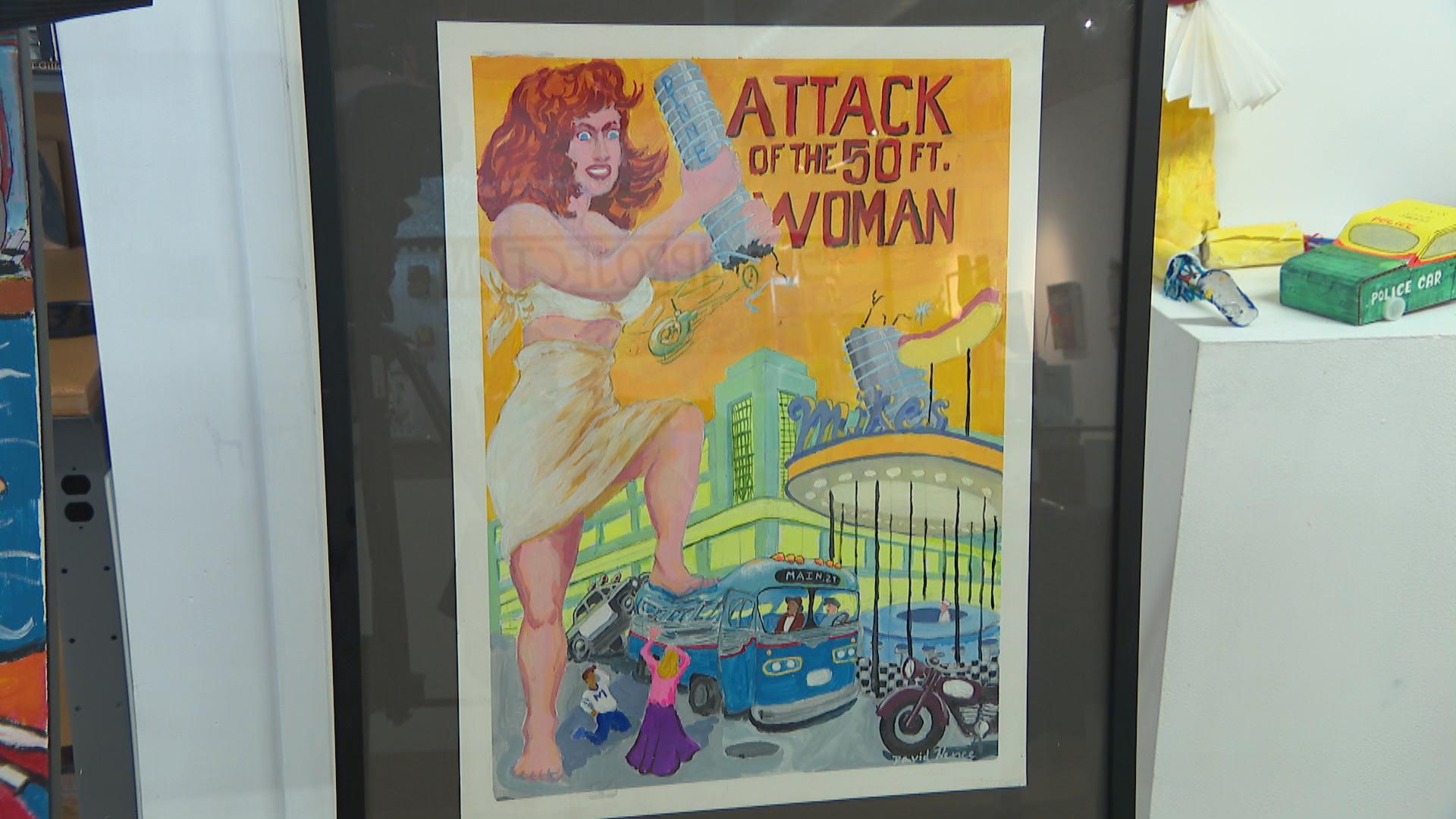 Julius Bautista, artist: A portrait of Gene Siskel and Roger Ebert. Actually, this was commissioned by ComEd and they wanted celebrities from around Chicago.
William Douglas, artist: I'm working on a picture of Bubbly Creek, which is a body of water from the Chicago River that runs behind Project Onward. And I'm doing a picture of Bubbly Creek back before it was polluted. I've got frogs and turtles just kind of enjoying themselves.
Stephon Doby, artist: This is alter gender characters, this is alter gender poster that I've created.
Nancy Gomez, Project Onward: They always just work on their own and then if they need help we will give them some help but we don't teach art.
We provide the studio space as well as all the art materials for them to create art and then when we sell the art for them, they get 50%.
Friedman: Many works go for between $5 and $50. Others, including collaborations with artists outside of Project Onward, sell for more.
And their inspiration reaches beyond the studios in Bridgeport.
Zack Wirsum: I'm hooked. Project Onward for life. It's incredible.
---
More on this story
The 50-plus artists at Project Onward come from across Chicago and the suburbs. On Friday, Dec. 20, Project Onward will be open to the public for its annual holiday party at the Bridgeport Art Center.
Note: This story was first published Nov. 5, 2019. It has been updated.
---
Related stories:
Inside Nevermore Park, Hebru Brantley's New Immersive Experience
Former Tattoo Artist Leaves Indelible Marks on Canvas
'What Came After' Exhibition Explores Legacy of Chicago Imagism
---