There is now more to explore at a local museum that really rocks. Rocks, minerals, and gemstones share the spotlight at a remarkable showcase in Oak Brook. We visited before this gem of a museum recently reopened to the public.
TRANSCRIPT
Phil Ponce: Incredibly detailed carvings, raw minerals that reward close inspection, even gemstone dioramas that recreate the natural world.
All of these reside in the new home of the Lizzadro Museum of Lapidary Art.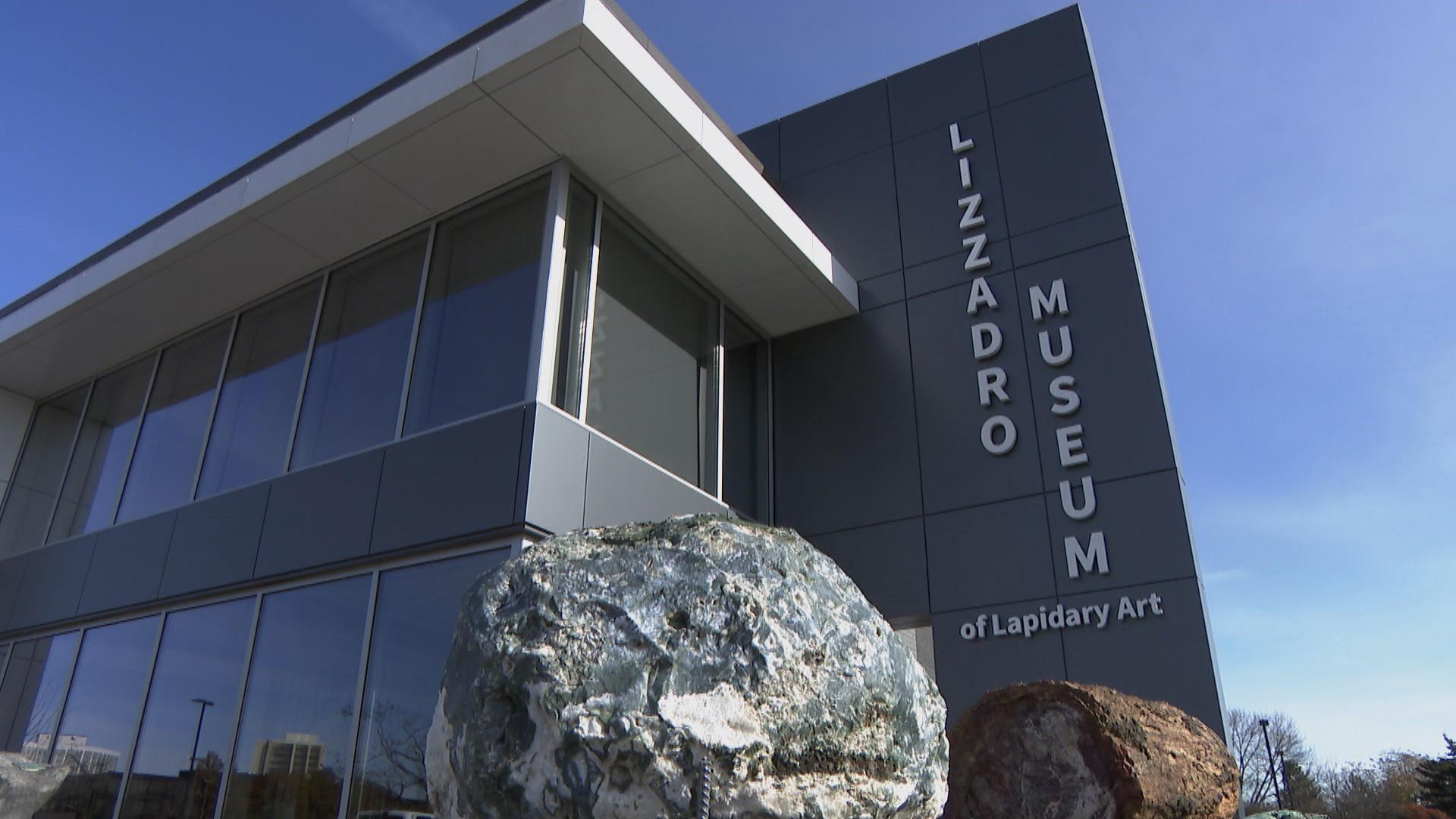 Dorothy Asher, director, Lizzadro Museum: In the United States we are the only museum dedicated to lapidary art.
Lapidary art is cutting and polishing stone and working with stone, so we have many what we call hardstone carvings and that's stones that cannot be cut with metal, so they're ground away with a harder stone. In order to do lapidary art you have to know something about stone so we also go into the science of rocks and minerals.
Ponce: The museum recently moved to Oak Brook after 57 years in Elmhurst, and it has nearly doubled in size.
We visited on a day this family run institution was open to friends and workers still readying the space for its grand reopening.
One of the first things we noticed was a new item with a history. This 5-foot-tall jade pagoda was displayed at the 1933 Chicago World's Fair.
Asher: The pagoda came from the Oakland County Museum of California, and it was donated to the museum along with several other pieces from the Cheng collection.
Tongyun Yin, curator of Asian art: If you take a closer look you will be amazed by the exceptional techniques and the knowledge the lapidary artist exercised on this particular piece.
Asher: Out of the thousands of minerals in the world only a few hundred are considered gems.
And we have amber and coral and ivory, really all of the organic gemstones, so that would be from once-living plants or animals.
Ponce: Many of these works were carved by lapidary artists hundreds of years ago. Others come from the 21st century.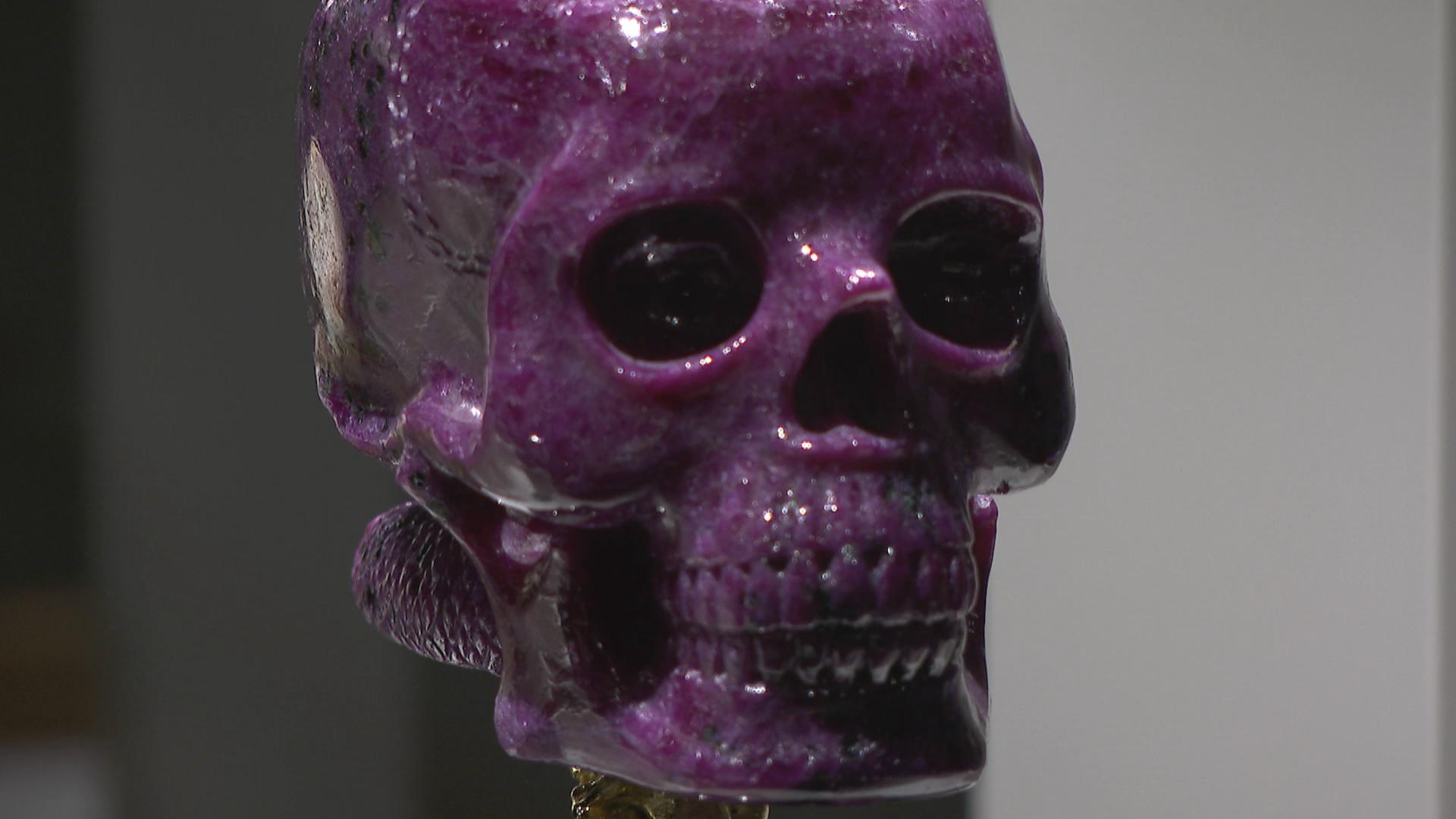 Whether ancient or modern, the carvers shared a keen sense of imagination.
Asher: If you think about a rough block of stone, and then they have to see the image that's going to come out of that stone, and it can take years and years of work to complete the pieces, so for example just the pagoda alone took 10 years of work to complete with over 150 craftsmen working on it full-time.
Ponce: The reimagined museum now has interactive displays and minerals from around the world – including uncanny eye-catching formations.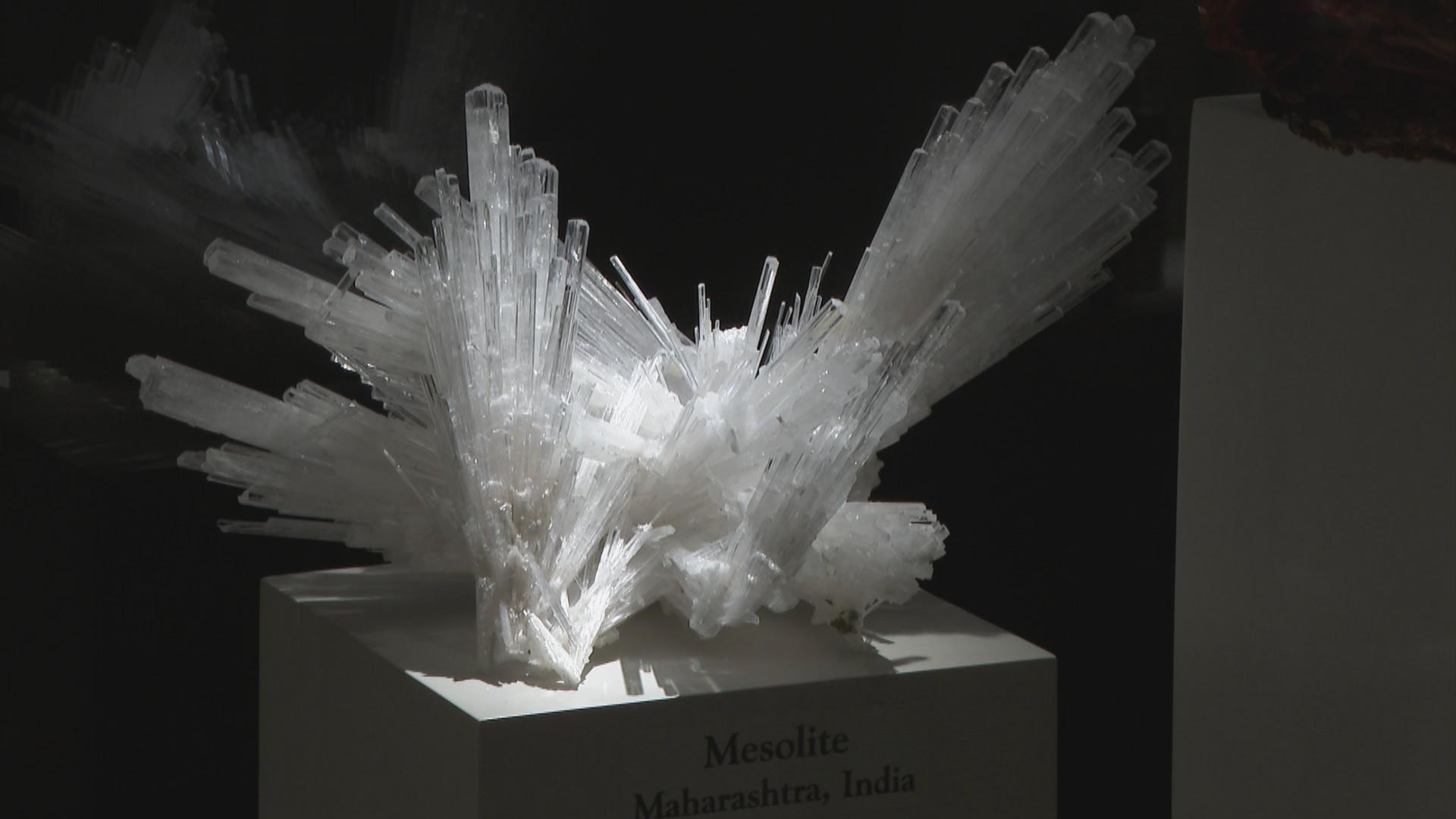 It's a combination of nature, science and artistry.
There are snuffboxes, mosaics of thin layers of stone that look like paintings.
And did we mention dioramas?
The museum was founded in 1962 by Joseph Lizzadro, an Italian immigrant who collected stone carvings and made jewelry as a hobby.
He made a fortune in the electrical contracting business, and when he died in 1972 he left an endowment to help support the museum.
The current director is a gemologist and also the founder's granddaughter.
Asher: As a family, we really care about the pieces. We want to maintain the collection, and we want to share it with the public and we want to educate the public about rocks and minerals and gemstones.
---
More on this story
The Lizzadro Museum of Lapidary Art is now open. For hours and admission, visit the museum's website.
Note: This story was first published Nov. 18, 2019. It has been updated.
---
Related stories:
'Pop America' Reframes Pop Art, Expands Notion of 'America'
Oriental Institute Unveils Multimillion-Dollar Makeover for Centennial
'American Medina' Shares Personal Stories of Muslim Chicagoans
---