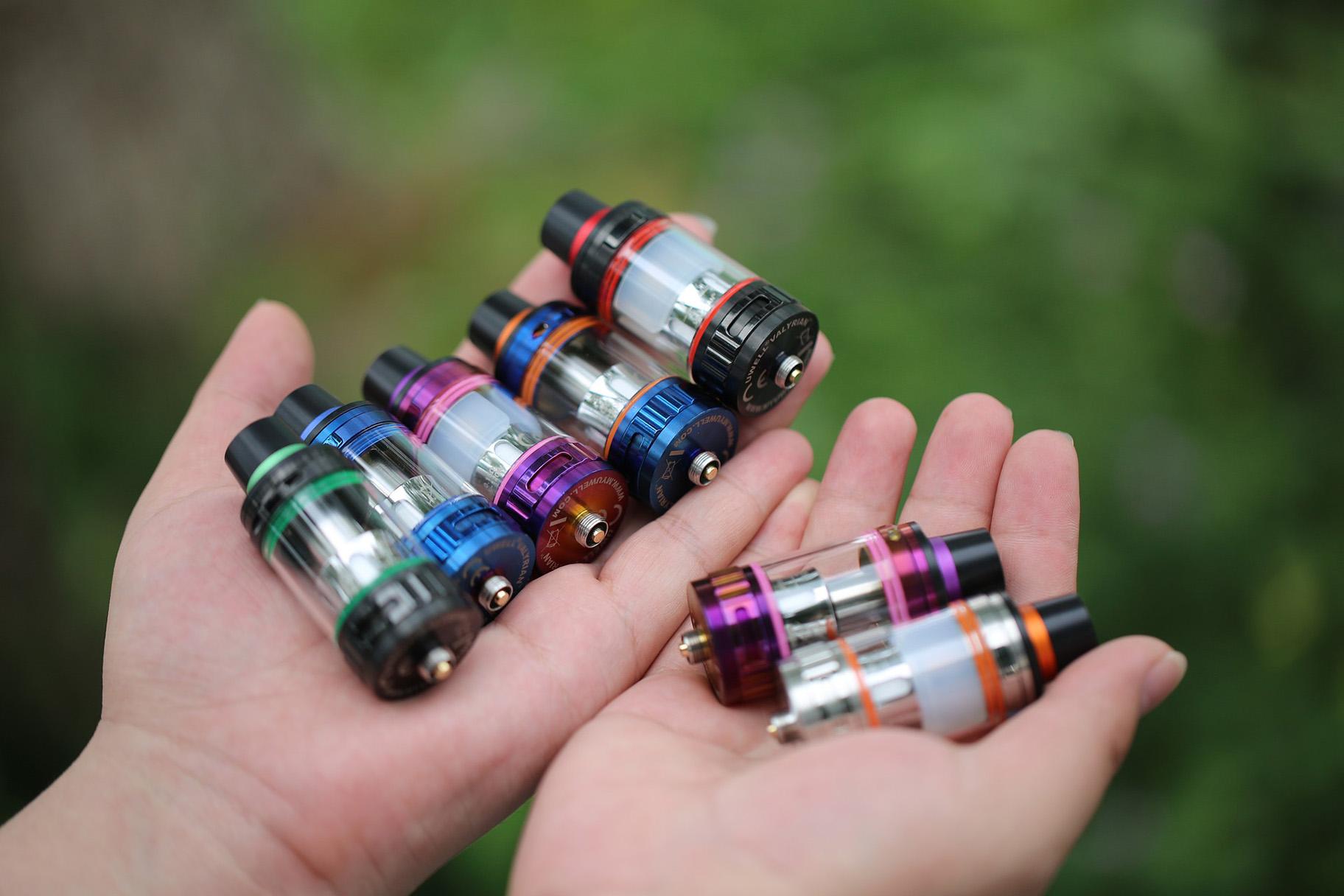 (haiberliu / Pixabay)
Since March, 34 people have died in the U.S. from severe vaping-related illnesses – including two in Illinois – and more than 1,600 people have been hospitalized, according to the Centers for Disease Control and Prevention.
Health officials haven't determined the exact cause of the illnesses, but they have been consistent in their message urging people to stop using e-cigarette products.
"Since specific compounds and ingredients are not yet known, the only way to be sure you're not at risk is to consider refraining from the use of all e-cigarettes or vaping products while our investigation continues," Dr. Anne Schuchat, principal deputy director of the CDC, said in a call Friday with reporters.
And to those who haven't yet picked up the habit – including young people – Schuchat says: don't start. "There are no safe tobacco products," she said. "All tobacco products carry risks."
If you already use e-cigarettes and want to quit, you don't have to go the cold turkey route, says University of Chicago psychology professor Andrea King. Instead, start with a smaller goal, such as skipping one vaping session a day. "The main thing is you get started," she said.
But keep in mind that nicotine withdrawal is likely, given the high levels of nicotine in vaping products, says King. (The amount of nicotine in a Juul cartridge is reported to be roughly equal to a pack of cigarettes.)
To combat nicotine cravings, King recommends using nicotine replacement products like gums, lozenges or patches. And because those products don't have dosing suggestions for e-cigarette users, you'll have to experiment to find the right dose, says King, who created a tobacco cessation program used by the Respiratory Health Association.
Abuse of nicotine replacement products is unlikely, according to King. "People are likely going to make the mistake of under-dosing," she said. People can also consult with their primary care provider about starting prescription medications used for cigarette smoking, like varenicline (Chantix) and bupropion (Welbutrin). "It's nicotine addiction when you get down to it," she said of vaping.
For those seeking to spearhead their own treatment, King suggests visiting smokefree.gov, which is run by the National Cancer Institute. "It has credible information and can help someone do a self-change," she said, adding it's one of the least intensive treatment options.
People can also sign up for text messaging programs, which provide encouragement, advice and tips for quitting via text; or call the Illinois Tobacco Quitline (866-784-8937) to receive counseling over the phone.
Face-to-face counseling is another option. The RHA's Courage to Quit program offers both individual and group counseling. Participants can also choose between enrolling in the full program (six sessions) or the short program (three sessions). The weekly meetings prepare people to quit and equip them with the skills to overcome challenges and setbacks, says King.
Regardless of which method you choose, King advises people to analyze their habits. "Look at patterns of when you vape and try to understand more about the high-risk situations and triggers, and work on strategies to combat that," she said.
She also suggests making your devices less accessible and avoiding time spent with people who are vaping or smoking cigarettes. "Make yourself an environment that reduces cravings and realize that nicotine withdrawal does not last forever," she said.
As for parents of children who are vaping, she urges patience and perspective. "I think sometimes adults are so negative on vaping and preaching against it that adolescents do turn inward and they don't talk anymore," King said.
"These are very addictive devices," she added. "There's a lot of reasons why a teen could be attracted to them and understanding that and having that dialogue – expressing your concerns and wanting to support the teen to try and make a change – is important."
Contact Kristen Thometz: @kristenthometz | (773) 509-5452 |  [email protected]
---
Related stories:
2nd Illinois Resident Dies from Vaping-Related Illness
Illinois Leads Nation with 137 Vaping-Related Illnesses
Illinois Officials Launch Anti-Vaping Campaign as More Illnesses Reported
102 Cases of Vaping Illnesses in Illinois, Health Officials Report
CDC Study Links Vaping Illness in Illinois, Wisconsin to THC Cartridges
US Vaping Illness Count Jumps to 805, Deaths Rise to 13
US Official Expects 'Hundreds More' Cases of Vaping Illness
Illinois Considers Banning Flavored E-Cigarettes
---