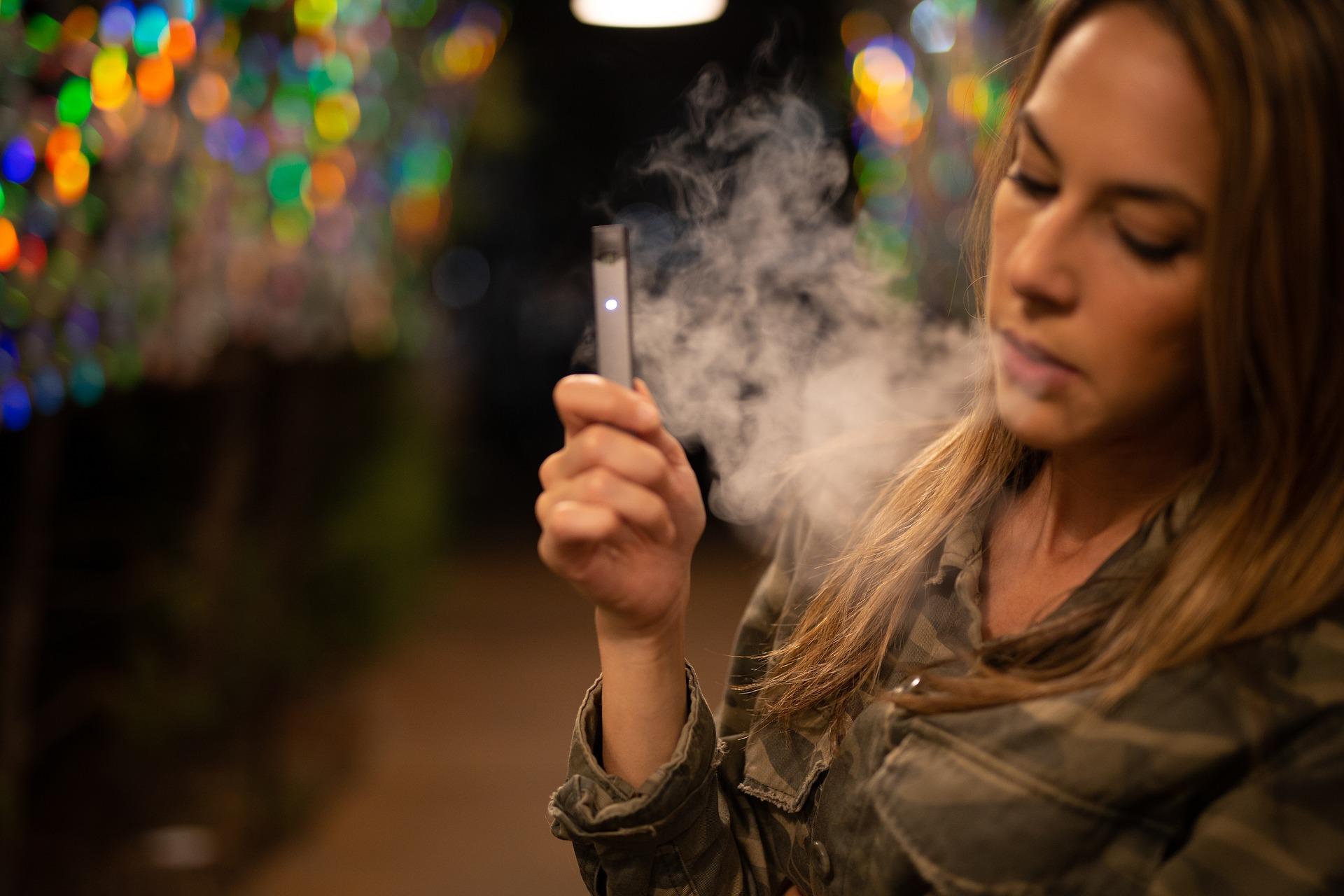 (sarahjohnson1 / Pixabay)
More than 100 Illinois residents are among 1,080 people across the country who have been hospitalized for severe breathing illnesses related to vaping, health officials said Thursday.
The Centers for Disease Control and Prevention said 1,080 confirmed and probable cases have been reported since March 31, up from 805 a week ago. At this point, illnesses have occurred in nearly every state, as well as the U.S. Virgin Islands. There have been 18 deaths in 15 states, including one in Illinois.
Health officials are concerned about the continued rise in cases. "The data we're getting does not suggest that this (outbreak) has peaked. It doesn't suggest this is declining and it needs more observation," said Dr. Anne Schuchat, principal deputy director of the CDC.
The CDC recommends individuals refrain from using e-cigarettes and vaping devices, particularly those containing tetrahydrocannabinol, or the chemical that gives marijuana its high.
"To be on the safe side, we want to caution people: it's impossible for you to know what's in the e-cigarette or vaping product you're getting, particularly if it contains THC (or obtained) off the street," Schuchat said Thursday. "With all the data I'm seeing, I don't know what is safe right now."
According to the latest figures from the Illinois Department of Public Health, there have been 102 confirmed cases in the state since April. All of those affected reported using e-cigarettes or vaping devices 90 days prior to their illness, and officials can't attribute their symptoms to another cause. An additional 19 cases are under investigation, officials say.
Reported symptoms have included coughing, shortness of breath, diarrhea, fatigue and vomiting, which worsen over a period of days or weeks before hospital admission.
About 78% of 1,080 patients across the U.S. reported using THC-containing products, with about 37% reporting exclusive use of THC-containing products, according to federal officials.
The Food and Drug Administration says it has collected more than 440 samples, including e-cigarette and vaping devices and liquids, from 18 states. Preliminary results have found products have contained THC and vitamin e acetate, but a specific substance has yet to be identified in all the samples that have been tested, said Judy McMeekin, deputy associate commissioner for regulatory affairs with the FDA.
While a CDC study released last week suggested THC-products purchased on the street and from friends could play a role in the outbreak, federal officials aren't ruling out other potential sources.
Men have accounted for 70% of hospitalizations nationally. Patients range in age from 13 to 75 years old, but tend to be younger: the median age is 23. About 80% of patients are under age 35, while 16% are under 18.
Those who have died range in age from 27 to 71, with a median age of 50, according to federal officials.
Contact Kristen Thometz: @kristenthometz | (773) 509-5452 |  [email protected]
---
Related stories:
CDC Study Links Vaping Illness in Illinois, Wisconsin to THC Cartridges
US Vaping Illness Count Jumps to 805, Deaths Rise to 13
US Official Expects 'Hundreds More' Cases of Vaping Illness
Illinois Considers Banning Flavored E-Cigarettes
Health Officials: 69 Hospitalizations Linked to Vaping in Illinois
---