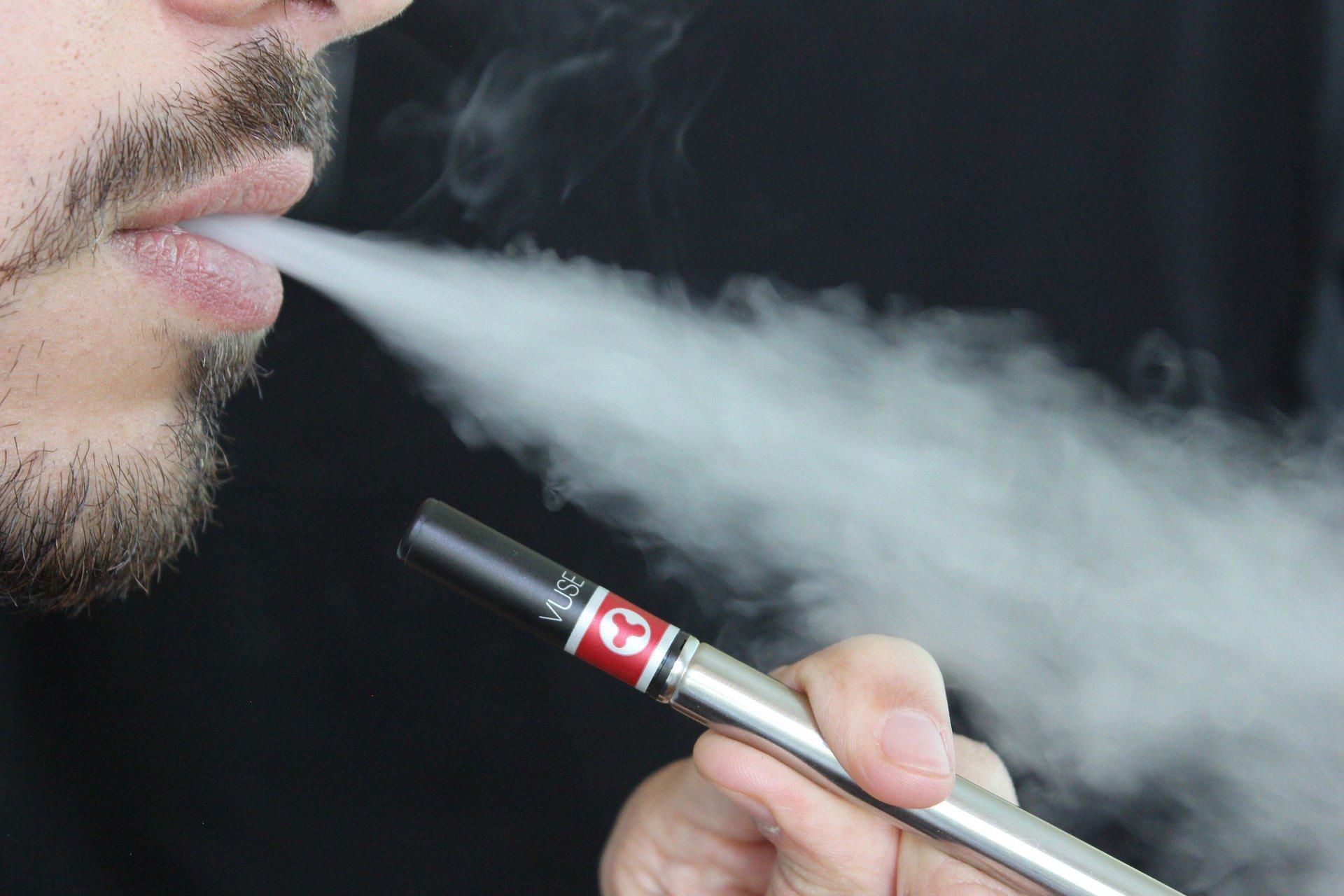 (Lindsay Fox / Pixabay)
Across the country, more than 1,400 people have experienced serious vaping-related illnesses since March 31. Of the 1,479 confirmed and probable cases reported, 137 have occurred in Illinois – the most in any state, according to data released by federal and state health officials Thursday.
California had the second-highest number of cases, with 133 confirmed and probable cases and an additional 14 under investigation, according to the California Department of Public Health. In Illinois, an additional 33 cases are under investigation, according to the Illinois Department of Public Health.
A spokesperson for IDPH said it's unclear why Illinois and California are seeing the highest number of cases and that the agency continues to work with local and state health departments, as well as the Centers for Disease Control and Prevention and the Food and Drug Administration.  
The CDC said Thursday that vaping-related illnesses have occurred in every state expect Alaska, as well as the U.S. Virgin Islands and Washington, D.C. There have been 33 deaths in 24 states, including one in Illinois.
All of those affected reported using e-cigarettes or vaping devices 90 days prior to their illness, and officials have not been able to attribute their symptoms to another cause. Reported symptoms have included coughing, shortness of breath, diarrhea, fatigue and vomiting, which worsen over a period of days or weeks before hospital admission.
Of the 849 national patients who provided information on the types of products they used, about 78% of them reported using products containing tetrahydrocannabinol, or the chemical that gives marijuana its high, with 31% reporting exclusive use of THC-containing products, according to federal officials. Only 10% of those patients said they used nicotine products exclusively.
While a recent CDC study suggested THC-products purchased on the street and from friends could play a role in the outbreak, health officials aren't ruling out other potential sources. The CDC recommends individuals refrain from using e-cigarettes and vaping devices, particularly those containing THC.
Men have accounted for about 70% of hospitalizations nationally. Patients range in age from 13 to 75 years old, but tend to be younger: The median age is 23. About 80% patients are under 35 years old.
Those who have died range in age from 17 to 75 years old, with a median age of 44, according to federal officials.
Contact Kristen Thometz: @kristenthometz | (773) 509-5452 |  [email protected]
---
Related stories:
Illinois Officials Launch Anti-Vaping Campaign as More Illnesses Reported
102 Cases of Vaping Illnesses in Illinois, Health Officials Report
CDC Study Links Vaping Illness in Illinois, Wisconsin to THC Cartridges
US Vaping Illness Count Jumps to 805, Deaths Rise to 13
US Official Expects 'Hundreds More' Cases of Vaping Illness
Illinois Considers Banning Flavored E-Cigarettes
---