He was called the Pope of Pop – pop art, that is. Andy Warhol predicted 15 minutes of fame for everyone. His own fame lasted decades and has endured since his untimely death in 1987. A blockbuster exhibition is now on view at the Art Institute of Chicago – it's the first Warhol retrospective in 30 years.
We were there for the preview of "Andy Warhol – From A to B and Back Again."
---
TRANSCRIPT
Phil Ponce: The crowds arrived when the gates opened for a members-only preview at the Art Institute.
Ann Goldstein, deputy director, chair and curator of modern and contemporary art at the Art Institute of Chicago: He's a singular artist, and he is somebody who has permeated the culture. He was able to put his finger on things that were absolutely of their moment but also that live on and are relevant today.
Ponce: Andy Warhol embraced the culture of celebrity and formed his own social network.
Goldstein: We're standing in a room with his celebrity portraits hung on cow wallpaper. These paintings he started in '68 as a kind of commissioned portraits – they were commissioned and sitters that he invited. Famous people, people who wanted to be famous. Everybody from Liza Minelli, Muhammad Ali, Aretha Franklin, Debbie Harry, the Shah of Iran. A kind of amazing coterie of people.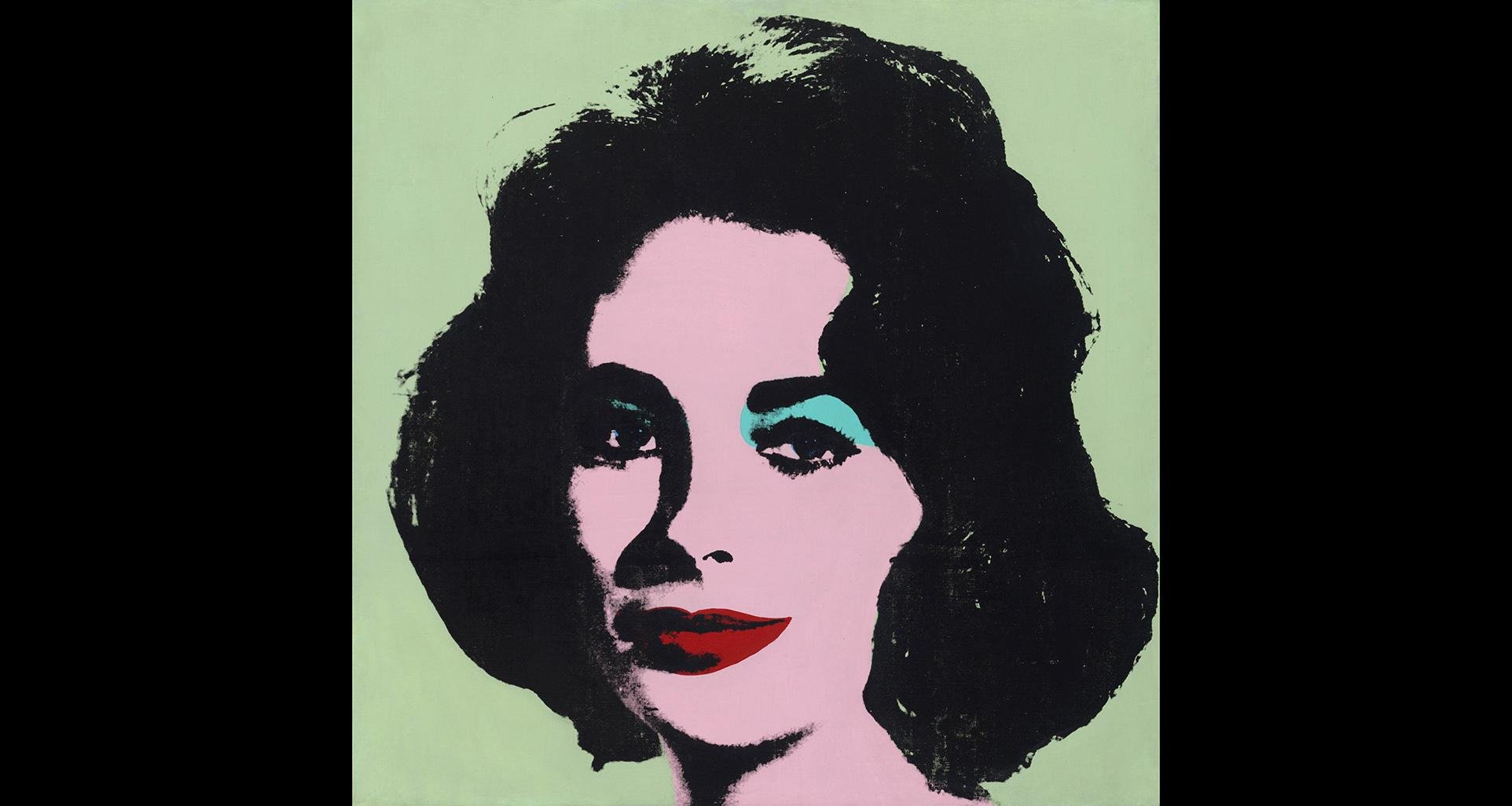 Andy Warhol. "Liz #3, [Early Colored Liz]," 1963. The Stefan T. Edlis collection, partial and promised gift to the Art Institute of Chicago. © 2019 The Andy Warhol Foundation for the Visual Arts, Inc. / Artists Rights Society (ARS), New York.
Ponce: His portraits of luminaries are well represented here, as are his recreations of the commodities – and oddities – of popular culture.
And if you're wondering: Where are the soup cans? They're also here, but we can't show them. Rules surrounding some of his most famous works restrict what media outlets can film and photograph.
Warhol also reflected society's growing interest in crime and punishment, and tragedy and grief.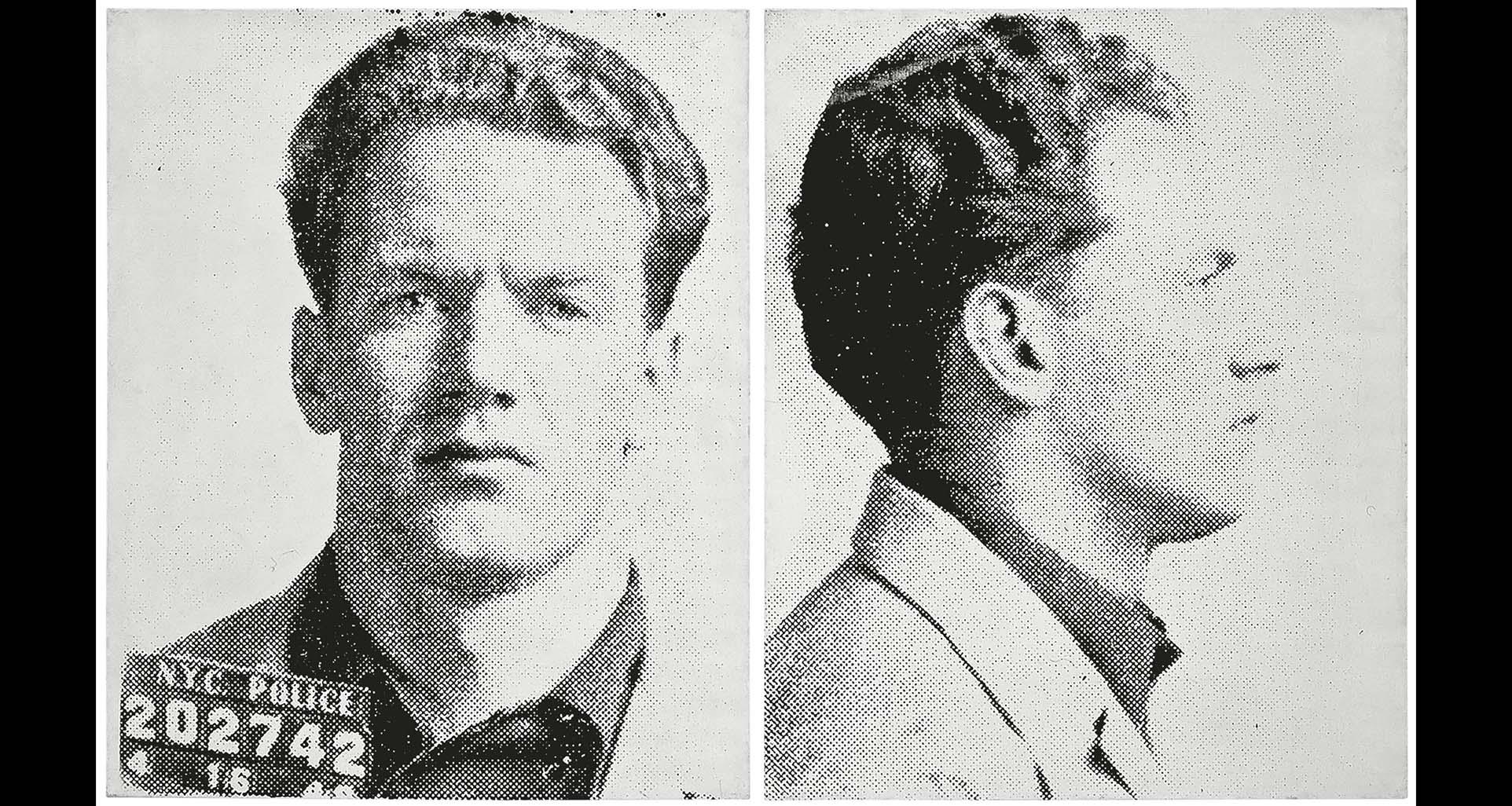 Andy Warhol. "Most Wanted Men No. 6, Thomas Francis C.," 1964. The Eli and Edythe L. Broad Collection. © 2019 The Andy Warhol Foundation for the Visual Arts, Inc. / Artists Rights Society (ARS), New York.
And he endlessly experimented with technique and the manufacturing side of artwork.
Goldstein: Stencils, silkscreens, all these different kinds of mechanical techniques that actually also took his hand out of the production, and he often said he wanted to be like a machine and to take himself out of the work.
He was a very radical artist in terms of how he worked with all these different techniques. This was at a time when painting was driven by abstract expressionism, by a kind of emotional virtuosity, and he brought this kind of cool analytical look at American culture through the products of popular commodities, soup cans, coke bottles, S&H green stamps, Brillo boxes.
Ponce: And there are the infamous "pee" paintings, made of urine and oxidized copper.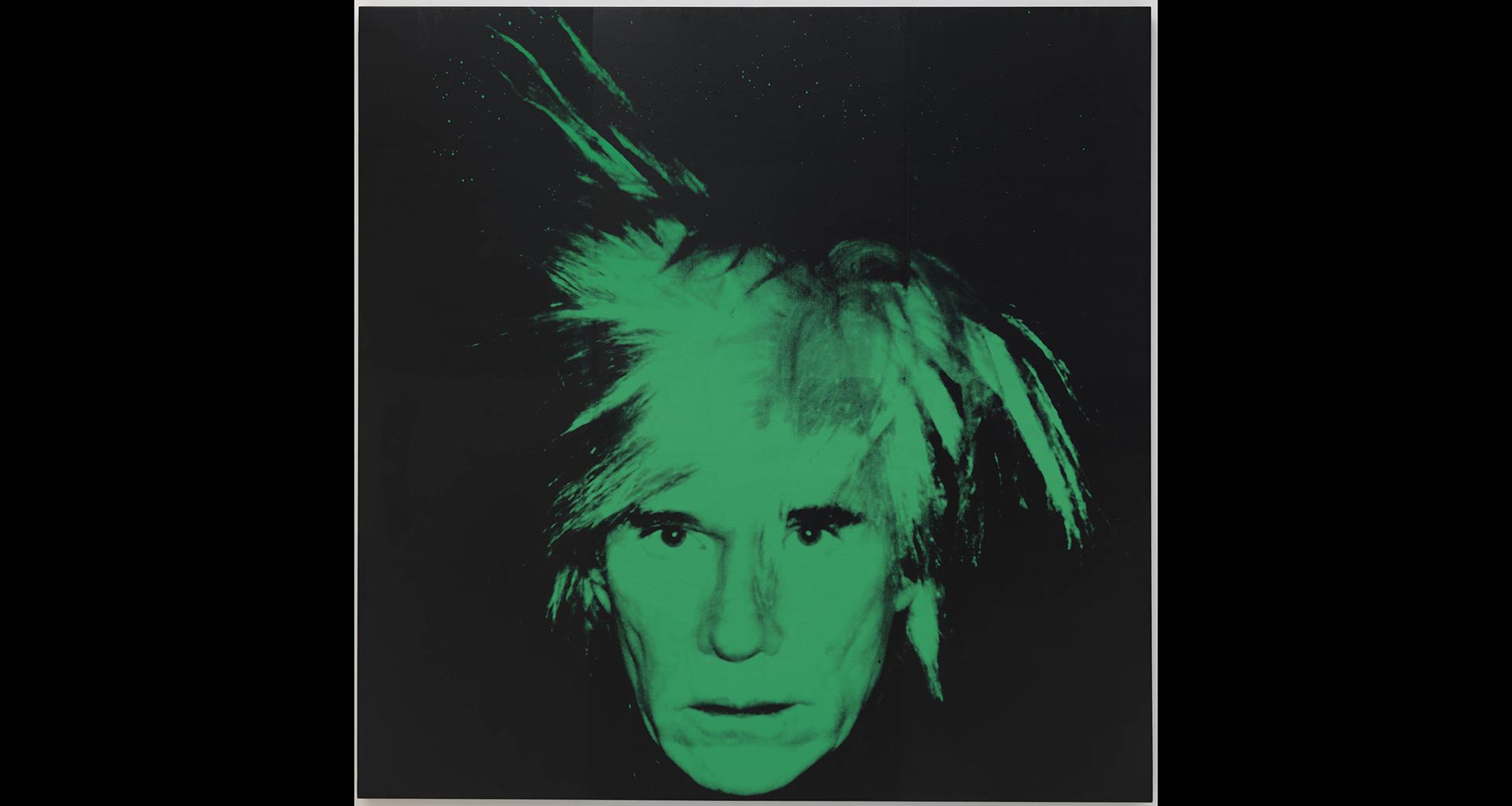 Andy Warhol. "Self-Portrait," 1986. Solomon R. Guggenheim Museum, New York; gift, Anne and Anthony d'Offay in honor of Thomas Krens. © 2019 The Andy Warhol Foundation for the Visual Arts, Inc. / Artists Rights Society (ARS), New York.
And images he made of himself.
Goldstein: Self-portraits are such a critical part of his work. He used self-portraiture not as a way to reveal himself but as a way to construct his public identity.
He's ubiquitous as this kind of constructed idea of an artist who was so engaged with fame.
Ponce: Also on view: collaborations with young artists he championed, including Jean-Michel Basquiat.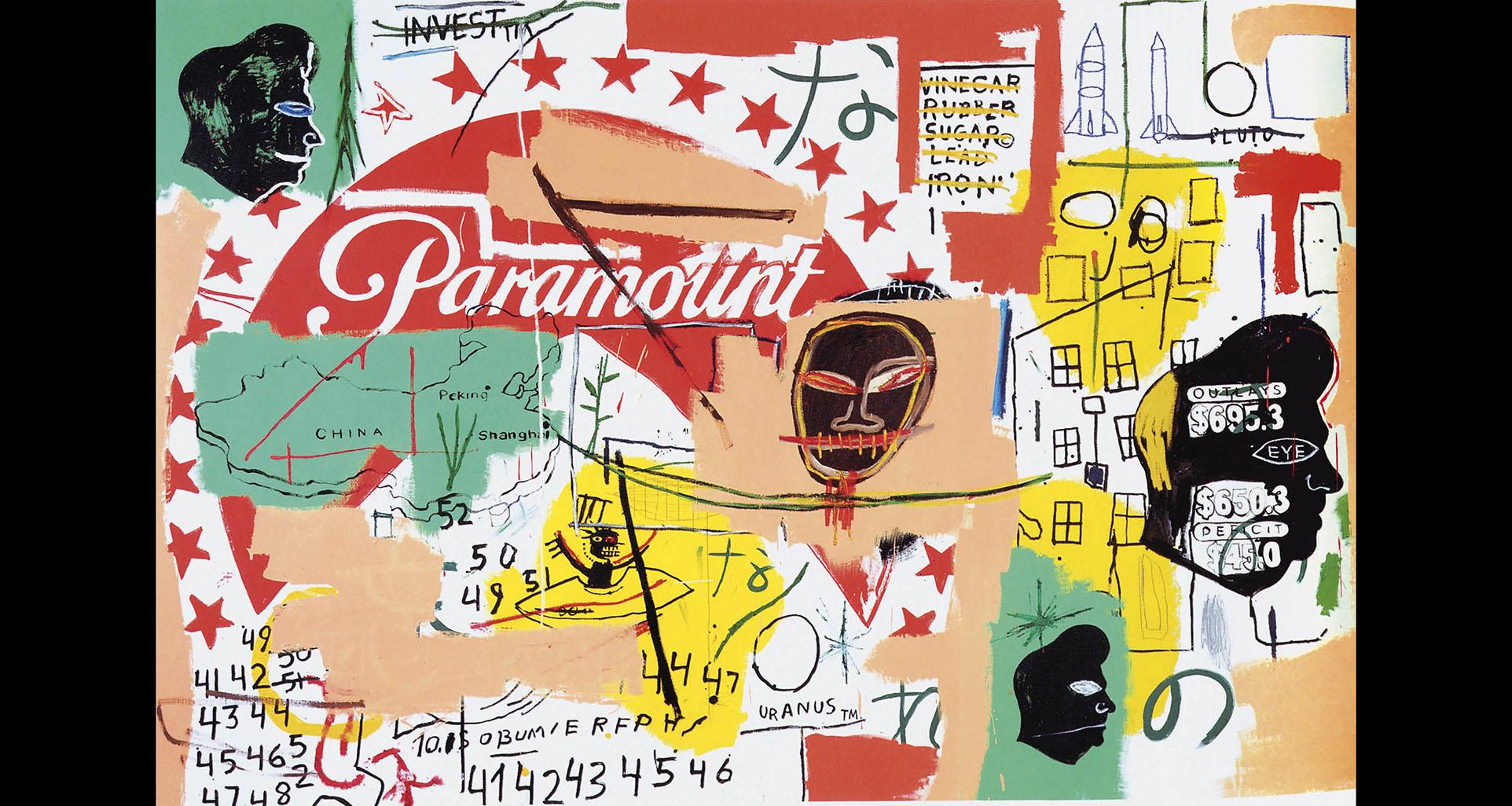 Andy Warhol, Jean-Michel Basquiat. "Paramount," 1984–85. Private collection. © 2019 Jean-Michel Basquiat Estate. Licensed by Artestar, New York. © The Andy Warhol Foundation for the Visual Arts, Inc. / Artists Rights Society (ARS), New York.
And later works including a camouflage Last Supper.
Warhol unexpectedly died in his sleep at the age of 58 while recovering from surgery. He is buried in a suburb of his hometown of Pittsburgh.
Goldstein: This is the first major retrospective organized by an American museum in 30 years and it's actually also the most comprehensive retrospective ever organized of the work of Warhol.
It covers the full breadth of his production, not only the iconic pop masterpieces of the '60s and paintings of the '70s and '80s but also his work in film and video and sculpture and prints and publishing, and all integrated together.
It is an exceptional opportunity for those familiar with Warhol and for those encountering his work for the first time to get an incredibly rich and profound glimpse of this remarkable artist's career.
---
More on this story
The exhibition is called "Andy Warhol – From A to B and Back Again." It's now open at the Art Institute of Chicago and runs through Jan. 26, 2020.
Note: This story was first published Oct. 23, 2019.
---
Related stories:
At the Driehaus Museum, a Chance to Look at Old Material in a New Light
'Pop America' Reframes Pop Art, Expands Notion of 'America'
'Caution Freedom' Shines Light on Artwork Too Provocative for Putin
Former Tattoo Artist Leaves Indelible Marks on Canvas
---