Artwork once under attack by the Russian government is now on view in Chicago.
In 2012, a Moscow gallery owner was forced to close her contemporary art gallery. It took her four years to be granted political asylum in the U.S., and she now lives in Chicago. She teamed up with a local gallery to shine a light on work that proved to be too provocative for Putin.
TRANSCRIPT
Paris Schutz: Sculptures put a playful spin on Russia's revolutions and evolutions. Prints look at the former Soviet Union's embrace of capitalism. A photo of a Russian policeman who looks far too young for the job.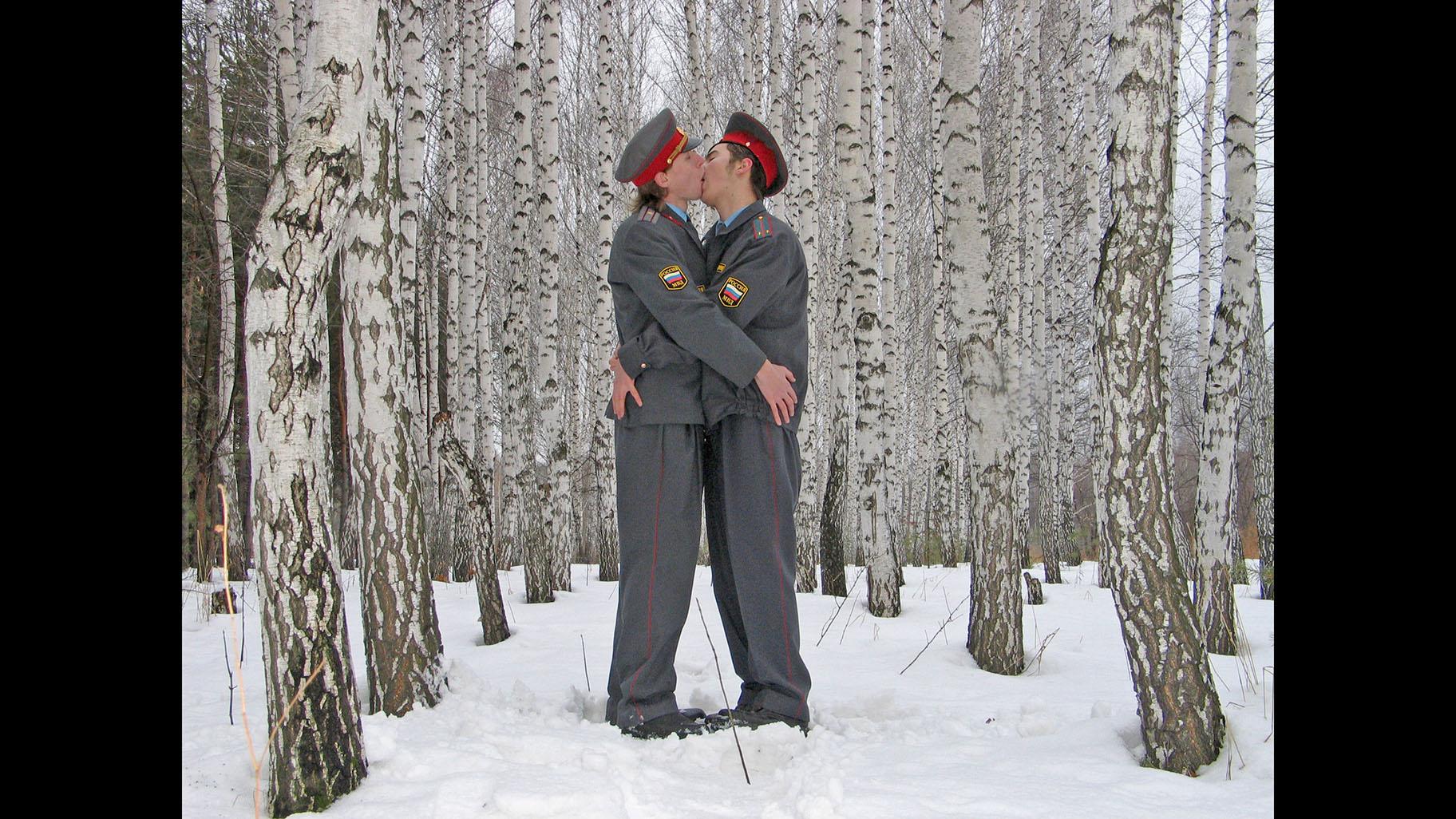 Blue Noses Group, "Era of Mercy I.", 2005-2009. Digital photograph, 30 x 40 inches. (Courtesy One After 909 gallery, Chicago)
Much of this imagery was seen as too inflammatory after Vladimir Putin became the leader in 2000.
Stano Grezdo, One After 909 gallery: It was censored one way or another, because sometimes it's not like straightforward censorship but you know you can outlaw promotion of gay people. You can put people against each other, like some religious organization or religious extremists can attack the artwork and the government (doesn't) punish them.
Schutz: The art came from the Gelman Gallery and it opened in Moscow as the Soviet Union was crumbling and reform briefly came in the movement called perestroika.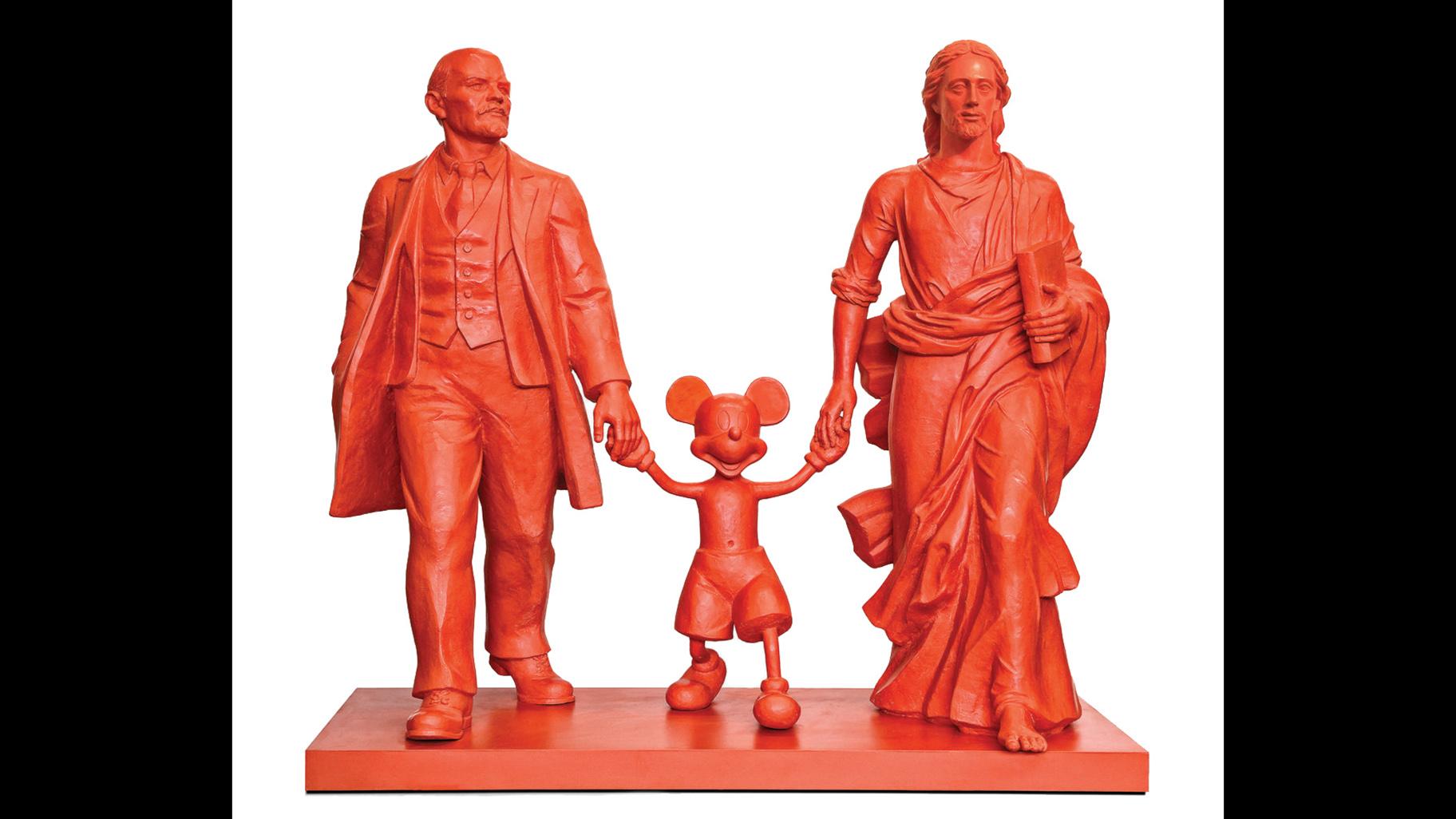 Alexander Kosolapov, "Hero, Leader, God," 2007. Painted Bronze, 25 x 28 x 13 inches. (Courtesy One After 909 gallery, Chicago)
Julia Gelman, curator: In 1990 we opened our art gallery. It was one of the first private art galleries in Soviet Union because before this, before perestroika, there were only museums, state museums, big institutions.
Freedom came and we were so open to it, and we dreamt about end of Soviet Union. We could do what we want.
And then in the beginning of 2000 when Putin came to power it slowly, very slowly, began to change.
Our gallery was attacked in 2006 and my husband was very cruelly beaten and exhibition was destroyed; many times we were sued.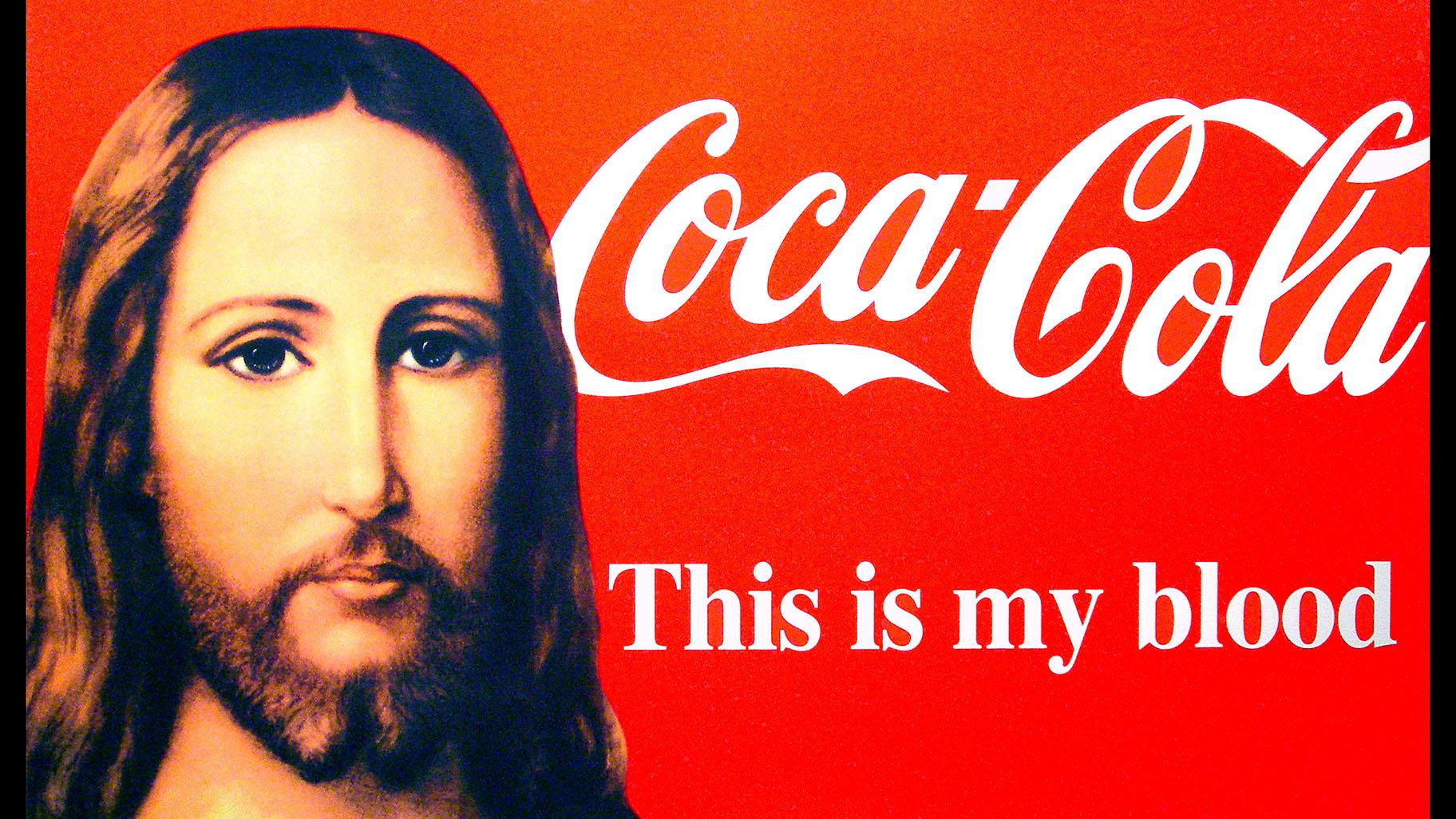 Alexander Kosolapov, "My Blood," 2004. Screen print on paper, 27.5 x 39.5 inches. (Courtesy One After 909 gallery, Chicago)
Schutz: An eviction followed the lawsuits, and they closed the gallery after 22 years.
Now the work is on view on Ashland Avenue, where the gallery owner wonders why a government would fear the power of art.
Grezdo: Sometimes if you just let it go, nobody will pay attention and nobody will really care about that, but they are kind of … promoting the art because they censor it. So now it's everywhere.
Schutz: We asked Julia Gelman her opinion of Vladimir Putin, the former KGB colonel who is now president of Russia.
Gelman: Of course he's evil. He's a pure evil, and he's not an ally for American people, not at all, even if somebody sees him as a possible friend.
But Russia is a big country, and there are so many good people and smart people and kind people and talented people.
And Russian culture is important.
---
More on this story
"Caution Freedom" is on view at One After 909 gallery in West Town through Oct 19.
Note: This story was first published on Sept. 10, 2019. It has been updated. 
---
Related stories:
At Bridgeport Arts Center, Artists Search for Meaning in Migration
Acclaimed Photographer Recalls Learning His Trade in Chicago 70 Years Ago
'Pop Pulp!' Illustrates Weird, Wonderful World of Mexican Pulp Art
---