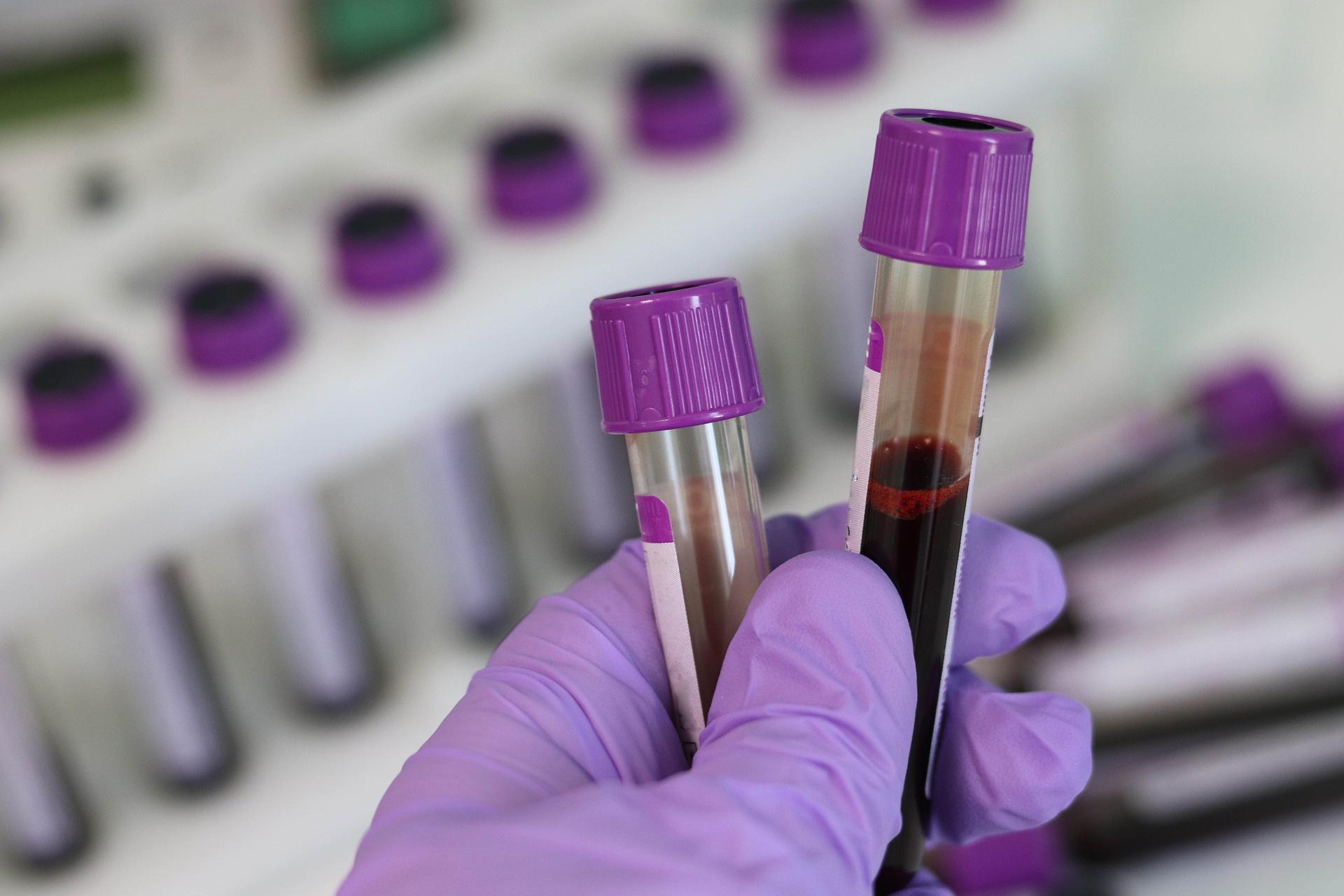 (Belova59 / Pixabay)
A simple blood test can accurately detect whether patients with diabetes have developed vascular complications that are responsible for about two-thirds of diabetes deaths, according to a new study.
"Most patients with diabetes don't die from high blood sugar. They die from all kinds of complications," said study author Wei Zhang, associate professor of cancer epidemiology and prevention at Northwestern University School of Medicine.  
Those vascular complications include heart disease, atherosclerosis and kidney failure, according to researchers. Currently, those are diagnosed by analyzing a patient's body mass index, the length of time they've had diabetes or a blood test that determines how much waste product is present. But these methods are prone to error and don't identify complications early enough to intervene with treatment, researchers say.
The blood test, by comparison, can detect those complications using just 3 to 5 milliliters of blood to analyze a patient's DNA. If a patient has developed a vascular complication, damaged blood vessels release new DNA into the bloodstream, which appears in the blood test and alerts doctors. "It's a convenient diagnosis," said Chuan He, a University of Chicago professor who developed the prototype for the technology in 2011 and worked with Zhang to create the blood test.
The study, published in the journal, "Clinical Chemistry," examined 62 patients with Type 2 diabetes; 12 of whom did not have vascular complications, 34 with one vascular complication and 16 with multiple vascular complications.
Both Zhang and He say more research is needed with a larger and more diverse sample – the current study focused on Chinese patients. "Diabetes is such a complex disease. Although the study shows some early promise, we have a long way to go," Zhang said, adding future studies are planned.
Globally, more than 425 million people have diabetes. That number is expected rise to 628 million by 2045, according to the International Diabetes Federation. 
Prior to this study, researchers used the blood-testing technology to analyze more than 3,000 blood samples to identify liver cancer in patients without accidentally flagging those who were only at risk of developing the disease. Biopsy is the normal standard for diagnosing liver cancer, but it is expensive and time-consuming, according to researchers. "Our (test) can achieve around 90-95% accuracy in some cases," said Zhang. "(It) could change clinical practice in liver cancer screening and diagnosis."
He sees even greater potential for the blood tests he invented and believes that one day they will become part of routine blood panels taken as part of an annual physical. "That's the grand picture," He said.
Researchers are currently testing the technology on various cancers, including lymphoma and colon cancer. "Ideally in the future, a patient could get their blood tested with this technology and check for a suite of different cancers," said Zhang.
Funding for the study on diabetic complications was provided by the National Natural Science Foundation of China and the health commission of Hubei Province Scientific Research Project. Zhang also received funding from the National Institutes of Health Career Development fund.
Contact Kristen Thometz: @kristenthometz | (773) 509-5452 |  [email protected] 
---
Related stories:
How Risky is Eating Red Meat? New Papers Provoke Controversy
Will Combo Pill Catch on in US to Prevent Heart Attacks?
Companies Report Progress on Blood Tests to Detect Cancer
Study: Doctors 'Losing Ground in Battle' Against Heart Disease
---