President Donald Trump is "thinking very seriously" about taking action to free former Illinois Gov. Rod Blagojevich from prison.
Blagojevich has so far served half of his 14-year prison sentence.
"We're going to be doing something very, I think, very impactful. A man who is a Democrat, not a Republican, who I don't know very well, but he was on 'The Apprentice' for a couple of weeks," Trump said of Blagojevich, who upon his removal from office was a short-lived contestant on a celebrity version of Trump's reality TV show. "I thought he was treated unbelievably unfairly. He was given close to 18 years in prison. And a lot of people thought it was unfair, like a lot of other things. And it was the same gang – the Comey gang and the – all these sleazebags – that did it. And his name is Rod Blagojevich."
Poll: Should President Trump commute Rod Blagojevich's sentence?
Former FBI Director James Comey was fired by Trump, and has since become a vocal critic of the president, including in the aftermath of last weekend's mass shootings in Dayton, Ohio, and El Paso, Texas, accusing Trump of exploiting the "radioactive energy of racism" to "heat his re-election bid."
Trump has previously dangled using his presidential clemency powers to help Blagojevich. In May 2018, he told reporters that Blagojevich was sent to prison "for being stupid and saying things that every other politician, you know, that many other politicians say" and that he was considering a "curtailment" of Blagojevich's sentence.
The president took no further action at the time.
That December, Trump again hinted that Blagojevich was in his sights, saying in a tweet, "Required television watching in last week's @marthamaccallum interview with the wonderful wife of Rod Blagojevich and the @trish_regan interview with Jerome Corsi. If that doesn't tell you something about what has been going on in our country, nothing will. Very sad!"
In an op-ed last July, former first lady Patti Blagojevich blamed former President Barack Obama for ensuring her husband did not get a fair trial, and shortly thereafter she doubled down on the criticism of Obama during an interview on Fox News Channel.
On Wednesday, Trump again praised Patti Blagojevich, the daughter of former Chicago Ald. Dick Mell and sister of former Ald. Deb Mell.
"I watched his wife, on television, saying that the young girls' father has been in jail for now seven years, and they've never seen him outside of an orange uniform. You know, the whole thing. His wife, I think, is fantastic. And I'm thinking about commuting his sentence very strongly. I think he was – I think it's enough: seven years," Trump said. "I'm very impressed with his family. I'm very impressed with his wife. I mean, she has lived for this. She has – she's one hell of a woman. She has lived. She goes on and she makes her case. And it's really very sad."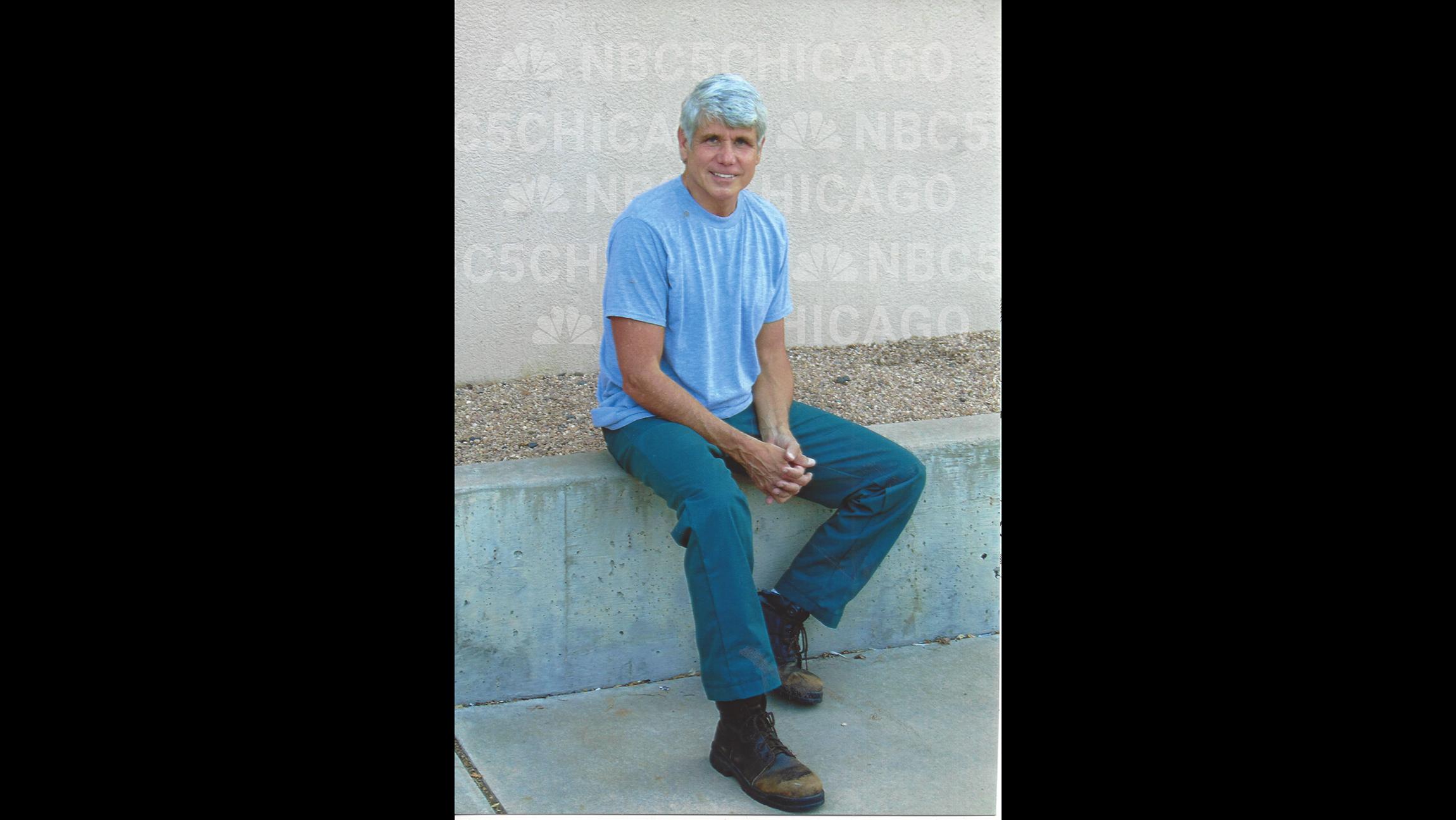 (Courtesy NBC 5 News)
Blagojevich was secretly recorded by the FBI talking about using his appointment power to sell Obama's U.S. Senate seat, infamously saying: "I've got this thing and it's f---ing golden. And I'm just not giving it up for f---ing nothing." He was convicted in May 2011 for an array of misdeeds, including withholding state money from a children's hospital until an executive gave him campaign money.
Trump and Blagojevich have career commonalities beyond being known for their bouffant hairstyles and connections to "The Apprentice." As Trump is doing now, Blagojevich once sought to bring down drug prices by importing prescriptions from Canada. Trump has also blamed video games for spurring gun violence. As governor, Blagojevich in 2004 sought to outlaw violent video games in Illinois.
The president appeared to be well aware that he'd make headlines by bringing up the possibility of getting Blagojevich out from behind bars.
"Rod Blagojevich, I think, he's got another 10 years to serve. And we're thinking about it very seriously. So there's something. That's a pretty big story," he told reporters aboard Air Force One late Wednesday night. "If you want to go with it, you can."
No matter what Trump does, there's no way Blagojevich can make another run for political office in Illinois. In 2009, when state legislators impeached and removed him as governor, they barred him from holding public office.
Trump appears to be considering commuting Blagojevich's sentence, not pardoning him. The latter would reduce the disgraced governor's prison time down, the former would more fully restore Blagojevich's civil rights by clearing his criminal record.
Follow Amanda Vinicky on Twitter: @AmandaVinicky
---
Related stories:
Blagojevich Pardon Would Send 'Damaging Message,' Says Illinois GOP
Trump Ponders Commutation for Blagojevich, Pardon for Himself
US Supreme Court Won't Hear Blagojevich Appeal
Former Gov. Rod Blagojevich Grants First Prison Interviews
---