In recent months, former Illinois Gov. Rod Blagojevich granted his first interviews since going to prison on corruption charges five and half years ago. Two journalists, Phil Rogers of NBC 5 Chicago and David Bernstein of Chicago magazine, each spoke with Blagojevich twice by phone. Their conversations offer a look at his daily life at FCI Englewood, where he reads, writes, exercises and works for $8.40 a month.
"They have limits on how long you can stay into a job," Blagojevich told Rogers. "There's term limits on the jobs now, right? So now my job is, I've been given the jurisdiction to sweep and mop two floors. So my jurisdiction has shrunk from the fifth biggest state in America, to these two floors. But I don't care what anybody says, Phil, I believe in clean government, and I believe in clean floors."
Blagojevich maintains his innocence, and his legal team plans to file a petition asking the Supreme Court to review United States of America v. Rod Blagojevich sometime in the coming weeks. His wife Patti Blagojevich was interviewed by both reporters; she posted on Facebook that the couple gave interviews "hoping to highlight the legal issues of our case."
NBC 5 Chicago airs the third of three reports on Rogers' interviews Wednesday. A half-hour special is scheduled for Friday evening. Chicago magazine published two articles about Blagojevich: an in-depth report about the interviews and the former governor's life in a federal penitentiary and a look at the legal case.
Rogers and Bernstein join host Carol Marin in discussion.
---
Related stories: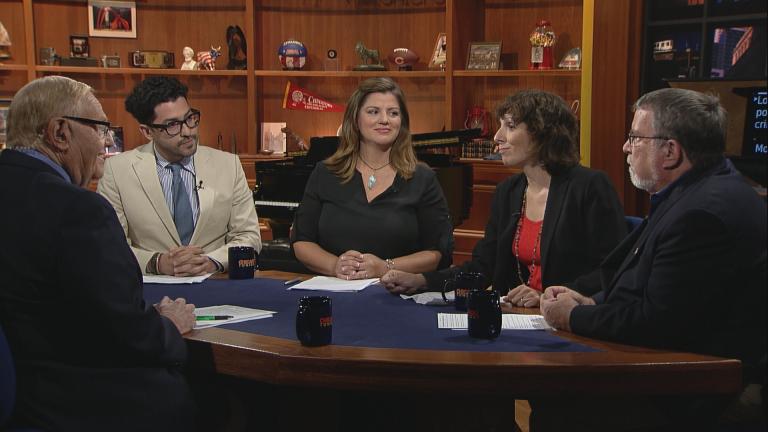 The Week in Review: No Break for Blagojevich
Aug. 12, 2016: Former Gov. Rod Blagojevich will serve out his full sentence. This story and more with Joel Weisman and guests.
---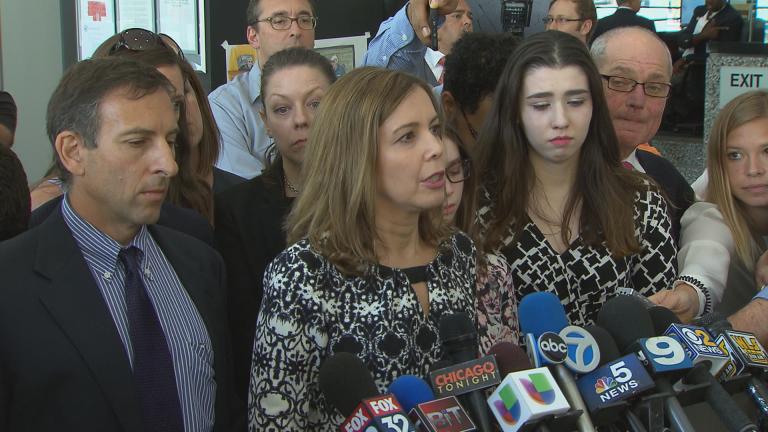 No Leniency for Rod Blagojevich, Judge Rules at Resentencing Hearing
Aug. 9, 2016: Rod Blagojevich must serve his full prison sentence. A stunning ruling at the ex-governor's resentencing Tuesday. Find out what Blagojevich said in his own defense.
---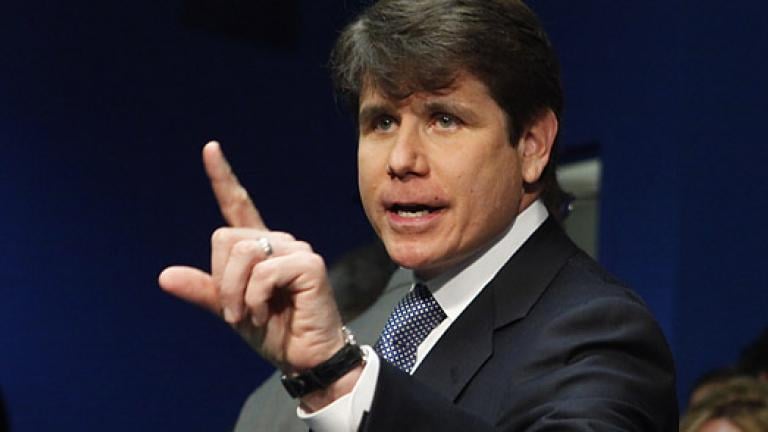 'A Just Cause': Examining the Blagojevich Case 7 Years Later
Feb. 1, 2016: Seven years ago, the Illinois Senate voted to impeach and remove Rod Blagojevich. Senate President John Cullerton, Republican leader Christine Radogno and the author of a new book are talk about that political crisis.
---