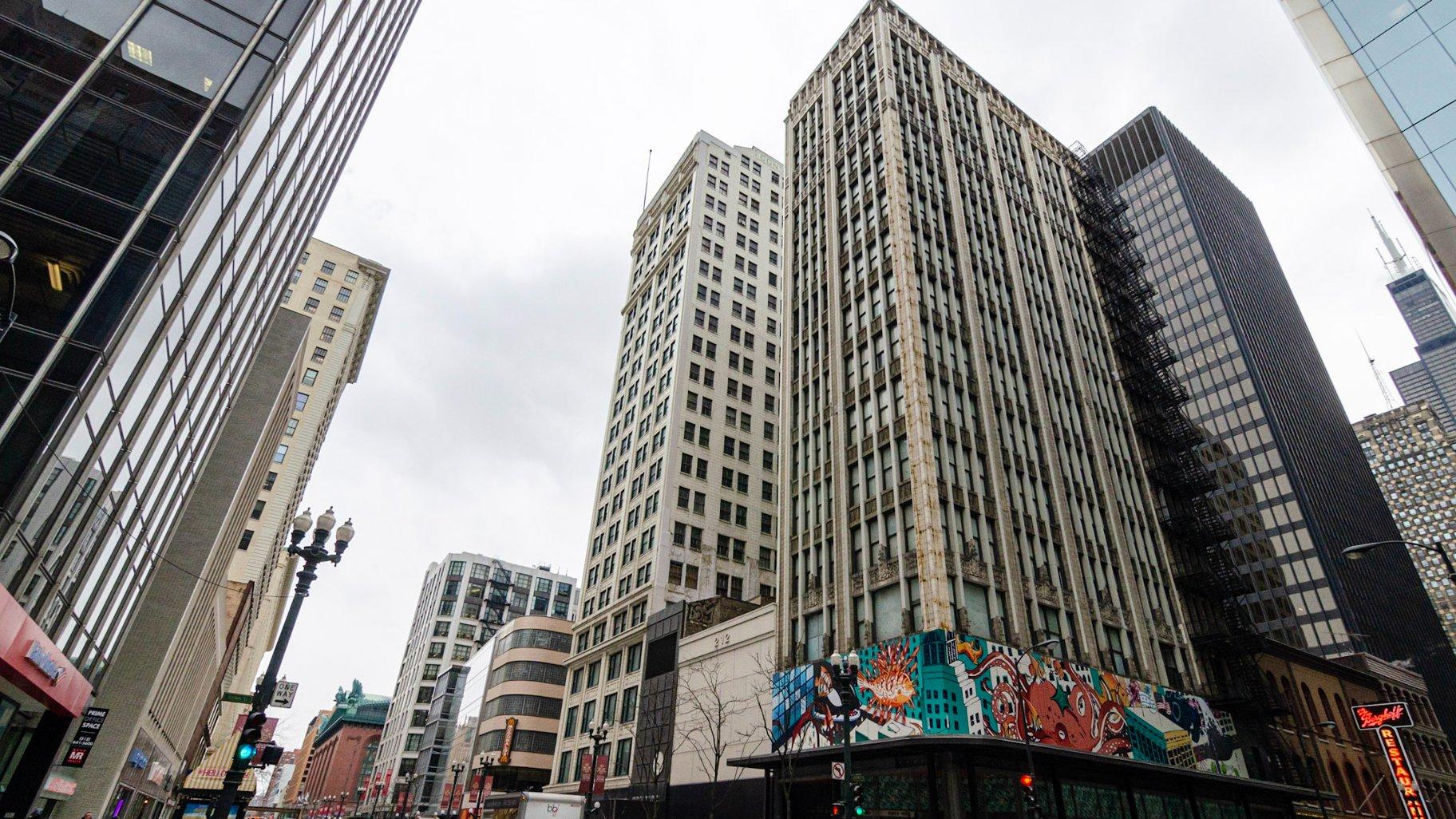 The Century Building, 202 S. State St., built in 1916, architects Holabird and Roche. Consumers Building, 220 S. State St., built in 1913, architects Jenney, Mundie and Jensen. (Preservation Chicago / Eric Allix Rogers)
The fight to save a pair of Chicago's 20th century State Street skyscrapers has gone national.
The Century and Consumers buildings, long championed by local preservationists, have been jointly designated one of the 11 Most Endangered Historic Places in the U.S. in an annual list released Tuesday by the National Trust for Historic Preservation. 
The list, now in its 36th year, spotlights significant sites that are at risk of destruction or irreparable damage. This increased attention has successfully galvanized support for the vast majority of the 350 sites listed to date, the organization said.
In announcing the 2023 roll call, Katherine Malone-France, the trust's chief preservation officer, said in a statement: "These places and their stories might have been lost already if not for the dedication and perseverance of people who continue to stand up for them year after year. We are humbled and honored to join their fight."
The 1913 Consumers Building at 220 S. State St., and its neighbor, the 1916 Century Building, have sat vacant since their acquisition in 2005 by the federal government via eminent domain. In 2022, $52 million was appropriated to demolish the buildings, which officials have long argued pose a security threat to the nearby Dirksen Federal Building.
Landmarks Illinois and Preservation Chicago have included Century and Consumers on their own annual lists of the city and state's "most endangered" buildings. In a city known for its skyscrapers, Century and Consumers represent the culmination of Chicago's first golden age of architecture before WWI, said Ward Miller, Preservation Chicago's executive director.
In mid-April, the Commission on Chicago Landmarks voted unanimously to grant the buildings preliminary landmark status, which minimally spares the buildings from imminent demolition. A reuse proposal on the table would have the buildings renovated to contain a Chicago Collaborative Archive Center.
Century and Consumers are joined on the national endangered list by "a portfolio of sites that are nearly as diverse as the American experience itself," said Jay Clemens, interim president and CEO of the National Trust. "The places on this list come in all forms, from individual residences to entire neighborhoods, and are located across the country from small communities to urban streetcorners and rural landscapes. … Losing any of them would diminish us all."
Here's the remainder of the 2023 list.
Osterman Gas Station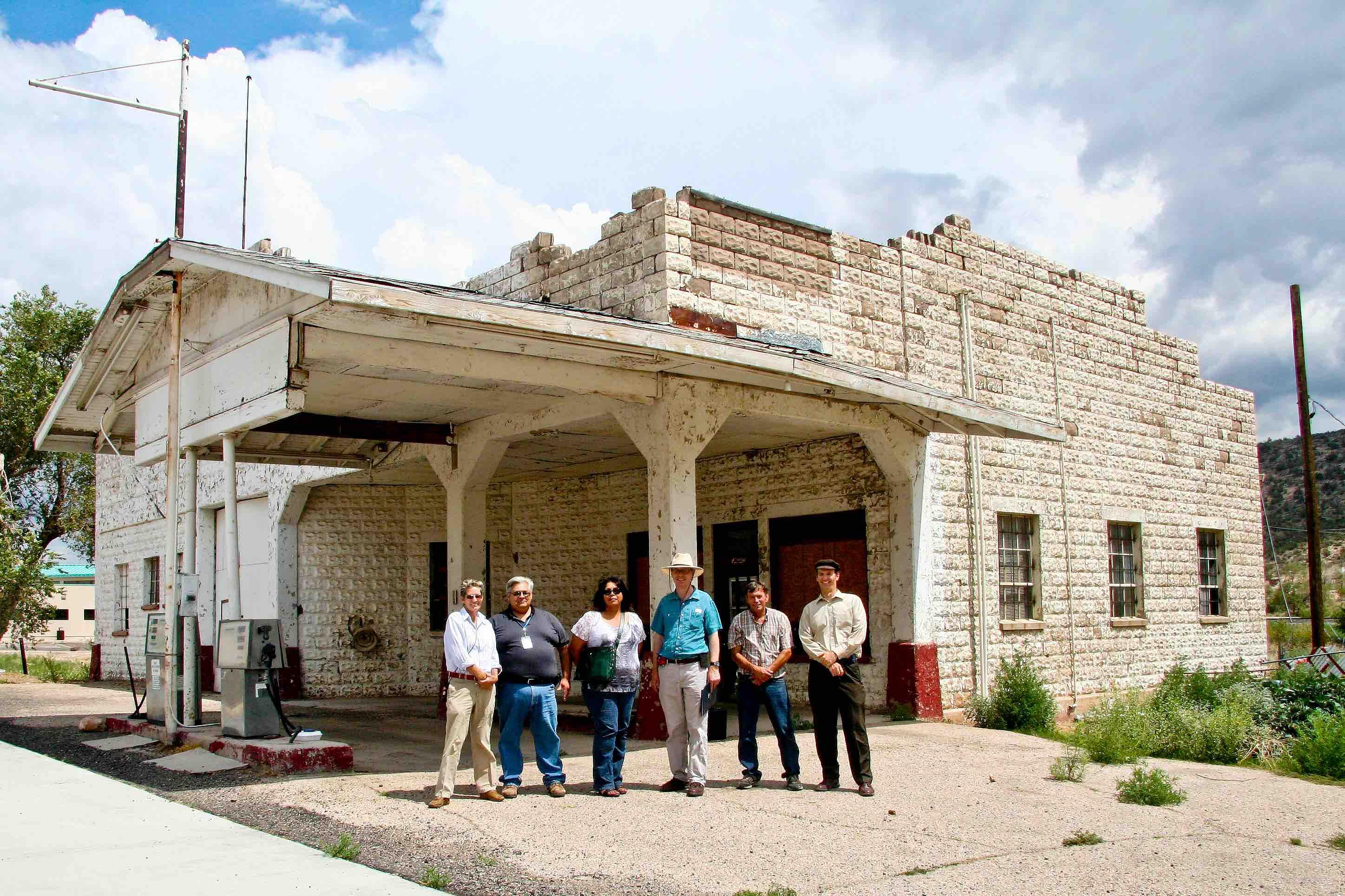 (Kevin Davidson / Hualapai Planning & Economic Development Dept.)
Location: Peach Springs, Arizona
Significance: Built in 1929, the Osterman Gas Station along Route 66 has been a focal point of the Hualapai Tribal community for generations.
The threat: Extreme weather has damaged the already deteriorated building, and it requires stabilization and rehabilitation.
---
Little Santo Domingo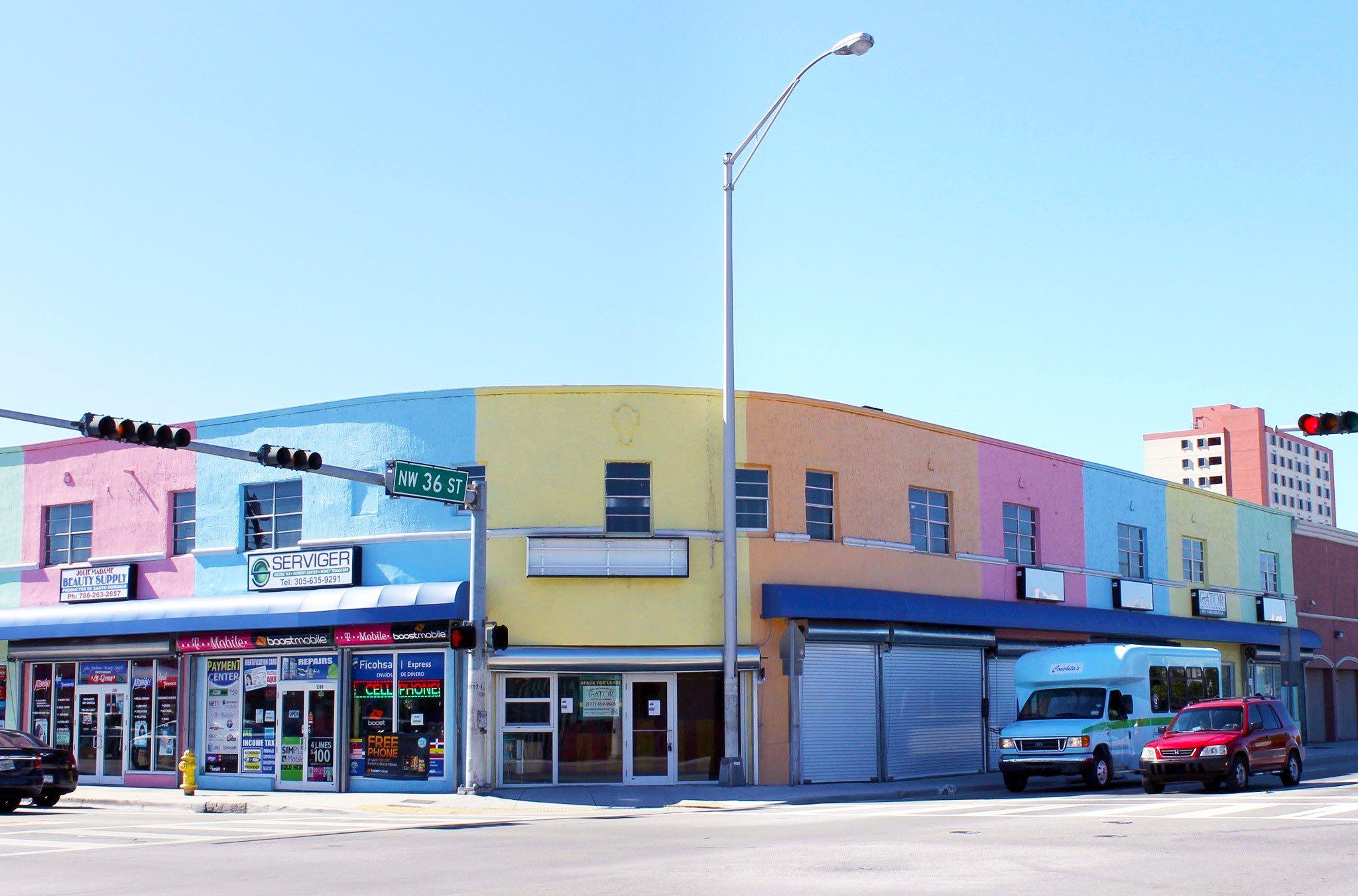 (Allapattah Collaborative CDC)
Location: Miami
Significance: Little Santo Domingo is a key commercial corridor in one of Miami's oldest neighborhoods.
The threat: Growing development interest in Little Santo Domingo is leading to displacement, demolition and rising rents.
---
Pierce Chapel African Cemetery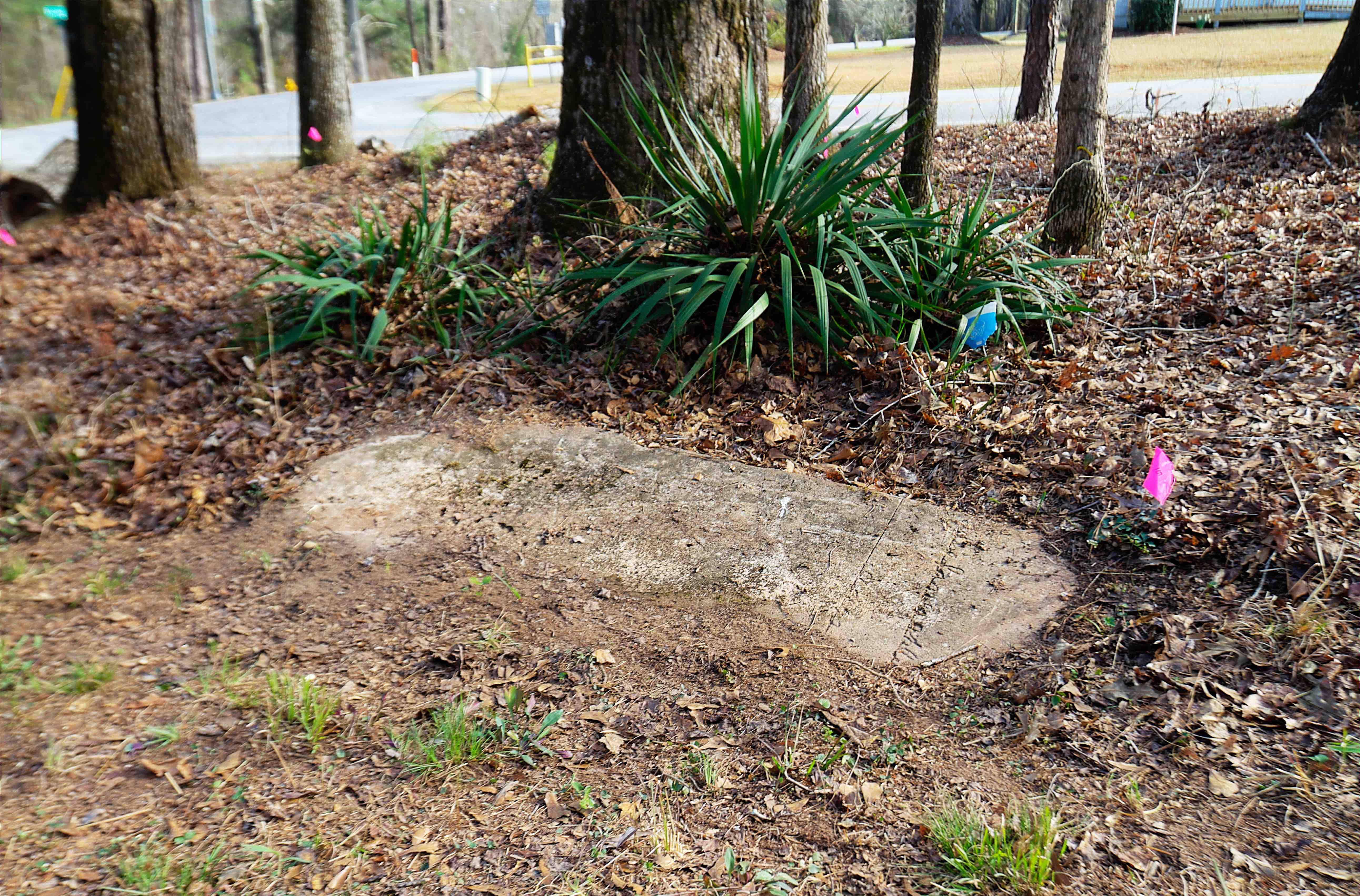 (Hamilton Hood Foundation)
Location: Midland, Georgia
Significance: Pierce Chapel African Cemetery, established circa 1828, is one of the oldest burial grounds for Africans enslaved at several plantations in Harris County, Georgia, and their descendants.
The threat: The cemetery has deteriorated over time and suffered damage due to recent use of heavy construction equipment.
---
West Bank of St. John the Baptist Parish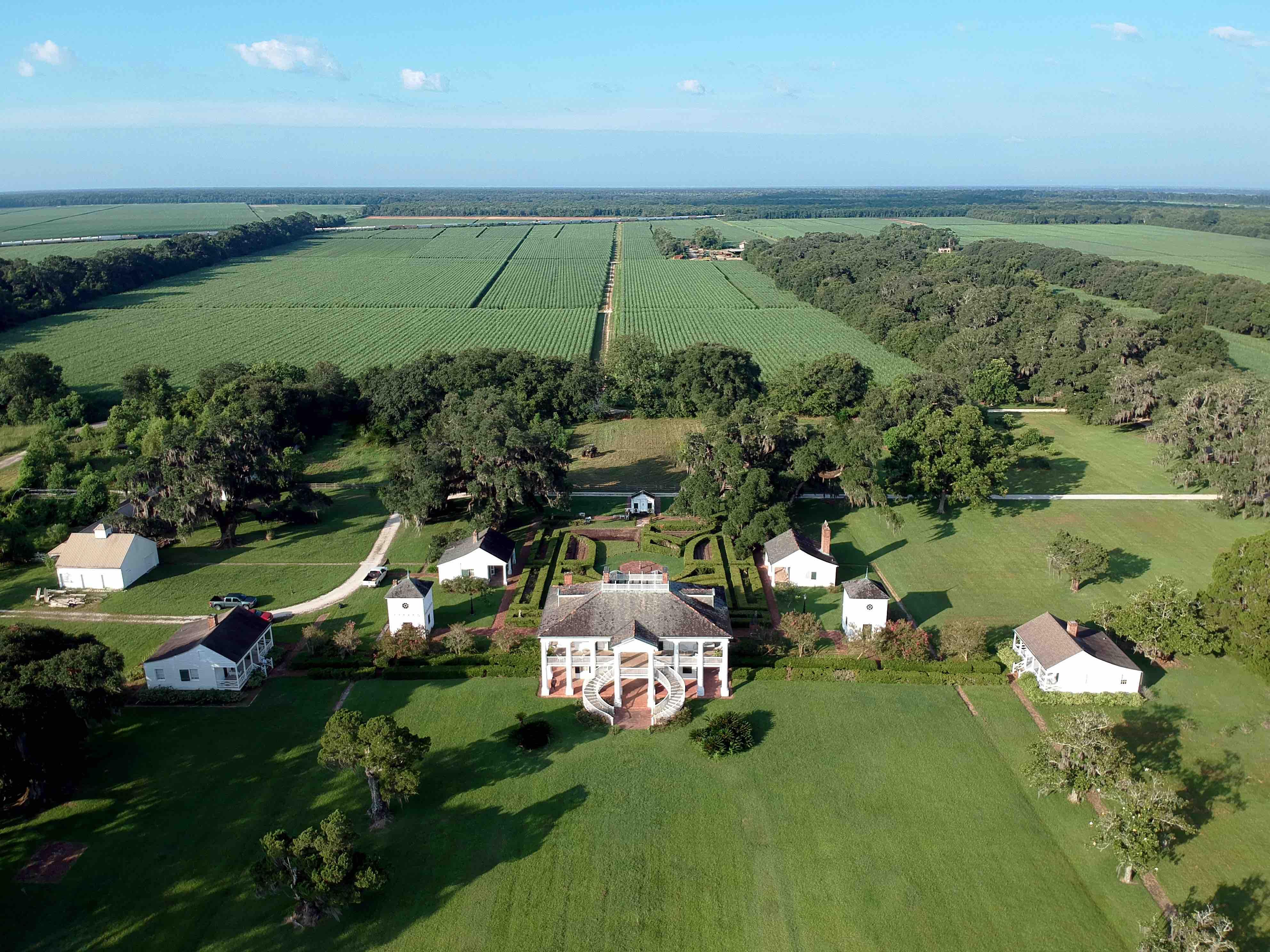 (Brian M. Davis / Louisiana Trust for Historic Preservation)
Location: Louisiana
Significance: This 11-mile stretch along the Mississippi River in St. John the Baptist Parish includes historic villages, agricultural fields and two plantations where the lives of enslaved people are studied and interpreted.
The threat: Port facility Greenfield Louisiana LLC has applied to the U.S. Army Corps of Engineers for a permit to build one of the largest grain elevators in the world amid the area's cultural resources. 
---
Holy Aid and Comfort Spiritual Church (aka Perseverance Benevolent and Mutual Aid Society Hall)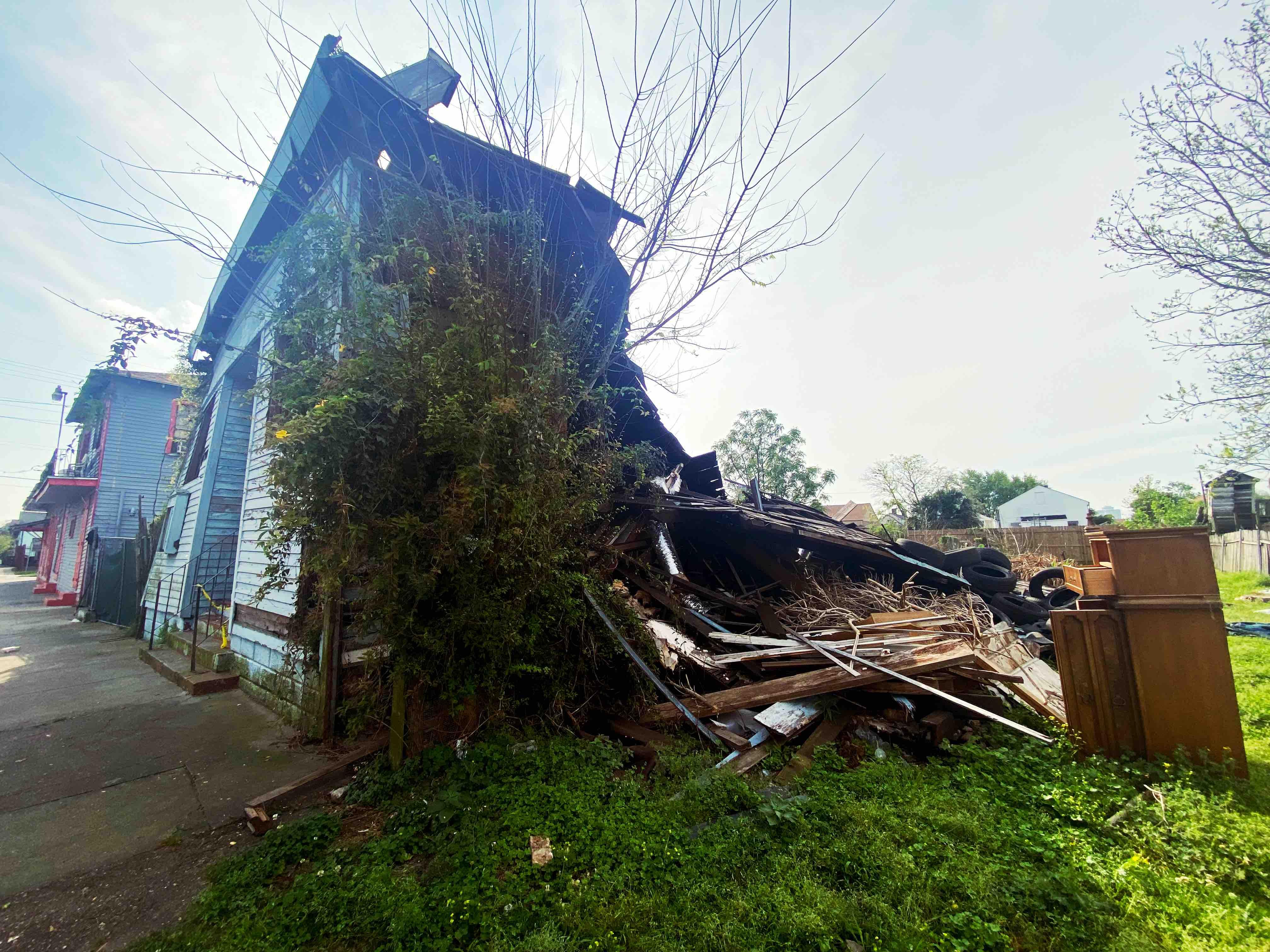 (National Trust for Historic Preservation)
Location: New Orleans
Significance: Built circa 1880 in New Orleans' 7th Ward, this building was first home to the Perseverance Benevolent and Mutual Aid Society, with its main hall doubling as a jazz venue, and later, the Holy Aid and Comfort Spiritual Church of Eternal Life.
The threat: Hurricanes have repeatedly damaged the building, and what's still standing is in danger of collapse. Funds are needed to stabilize and reconstruct the building.
---
L.V. Hull Home and Studio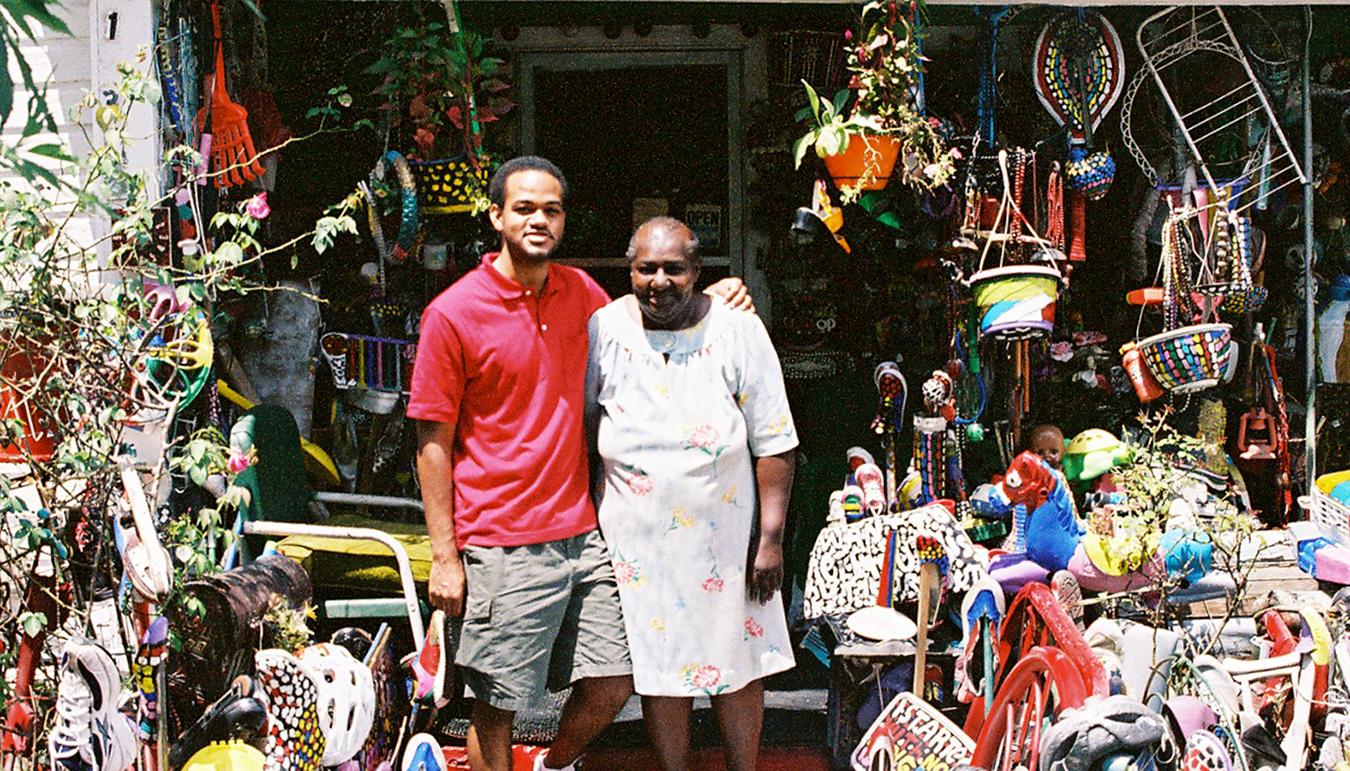 (Milton Burt)
Location: Kosciusko, Mississippi
Significance: African American artist L.V. Hull transformed her home into a creative wonderland that attracted visitors from around the world.
The threat: Hull died in 2008, and while her artwork was rescued and conserved, her unoccupied house suffers from neglect, vandalism and weather exposure.
---
Henry Ossawa Tanner House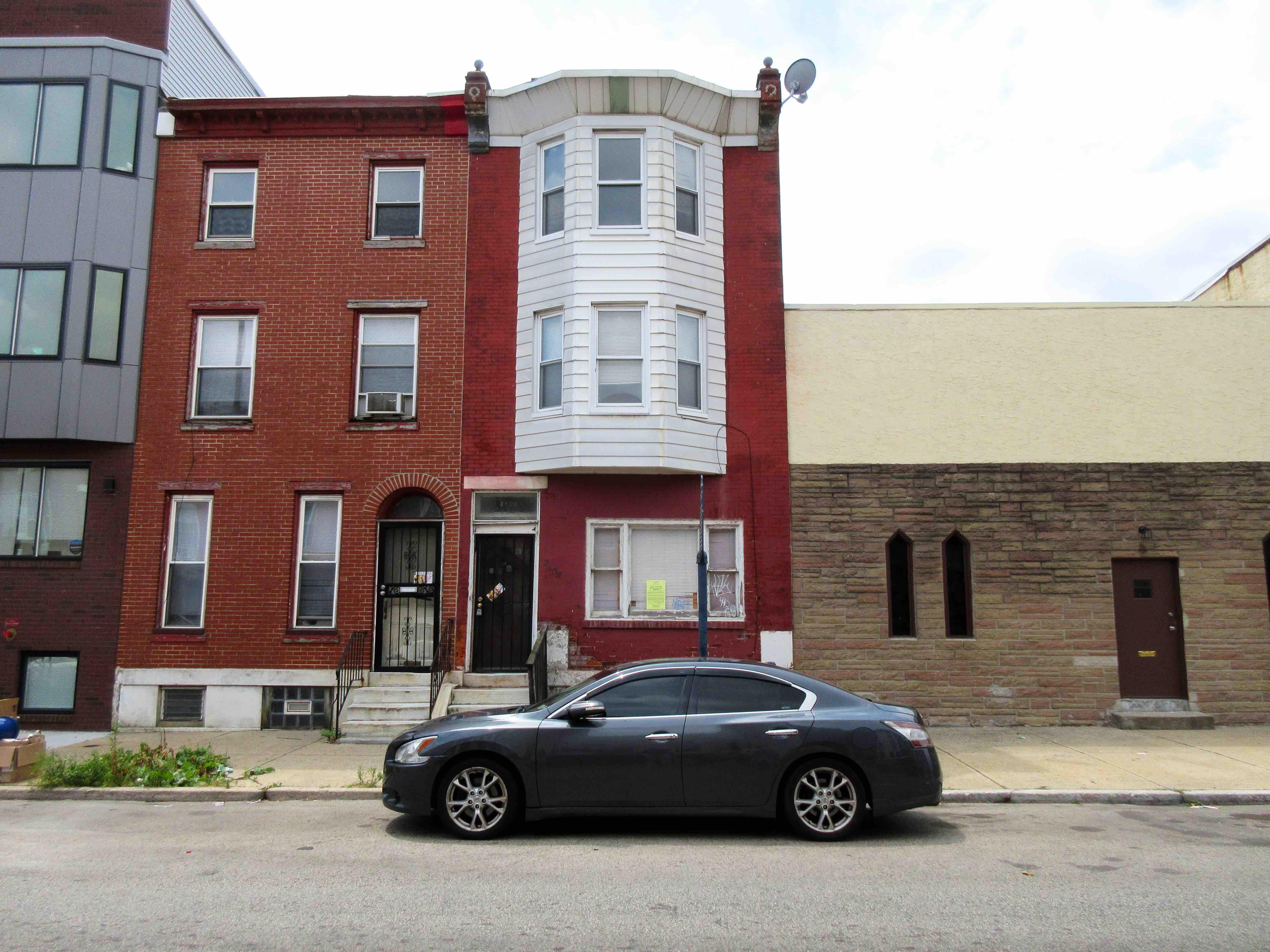 (Justin Spivey / WJE Associates)
Location: Philadelphia
Significance: Built in 1871, this North Philadelphia rowhouse was home to Henry Ossawa Tanner, an internationally recognized African American painter.
The threat: Gentrification is putting the neighborhood's Black cultural legacy and heritage landmarks such as the Tanner House — already seriously deteriorated — at risk of demolition or erasure.
---
Philadelphia Chinatown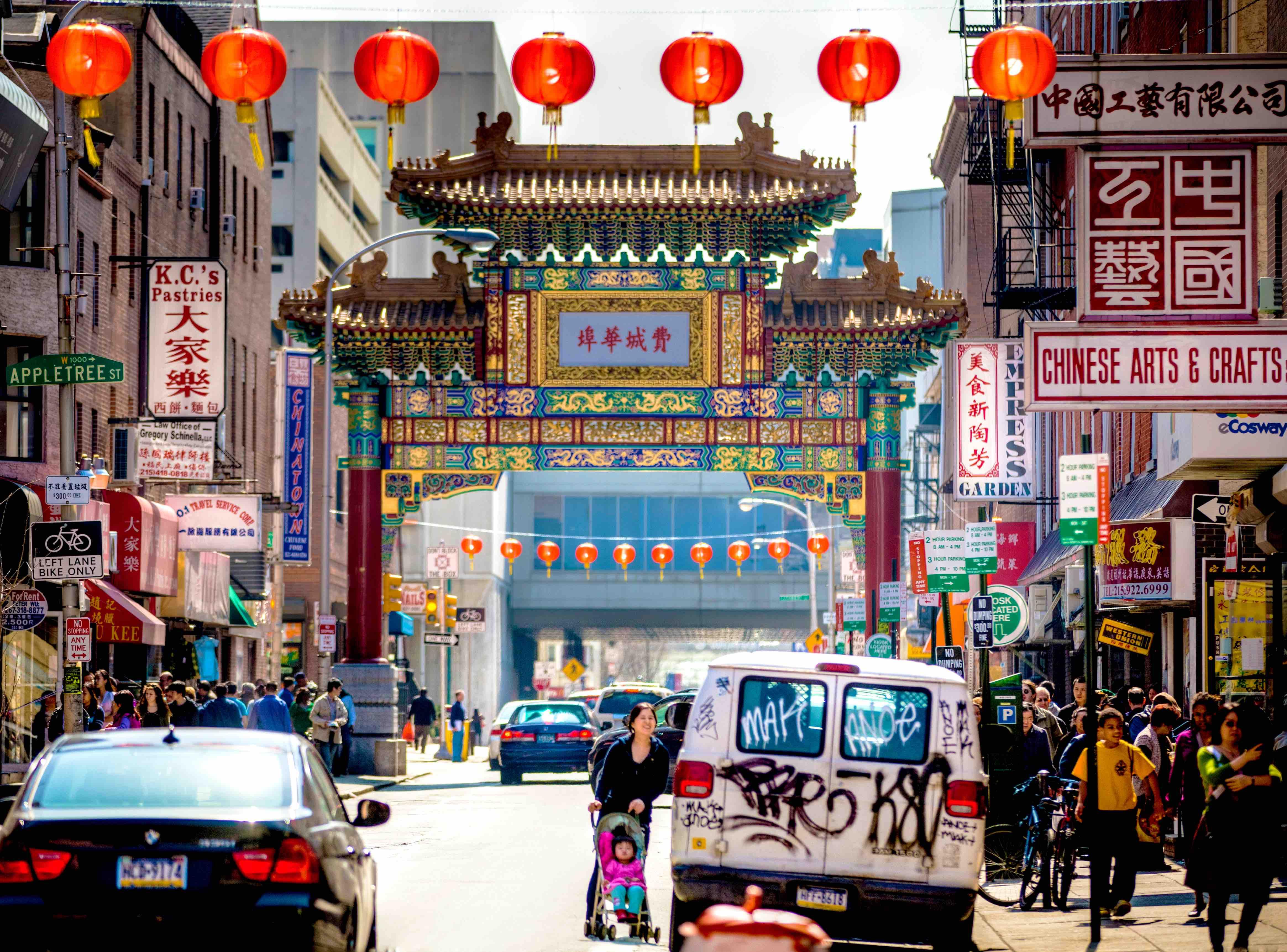 (Terry Robinson / Flickr)
Location: Philadelphia
Significance: As one of the oldest remaining active Chinatowns in the United States, Philadelphia Chinatown has been a vibrant community since 1871.
The threat: The 76ers basketball team is proposing to build an arena abutting Chinatown. The development could further disconnect the neighborhood, discourage visitors, impact the local economy, displace residents and businesses and ultimately contribute to the erasure of the area's cultural heritage.
---
Charleston's Historic Neighborhoods
(Preservation Society of Charleston)
Location: Charleston, S.C.
Significance: Union Pier — a 65-acre waterfront site along the Cooper River in downtown Charleston — is former marshland that has been used for maritime shipping, industrial production and port operations since the early 18th century.
The threat: The pier's owner, South Carolina Ports Authority, has proposed selling the land to a private developer for a new mixed-use district that could threaten the area's historic character and climate resilience.
---
Seattle Chinatown-International District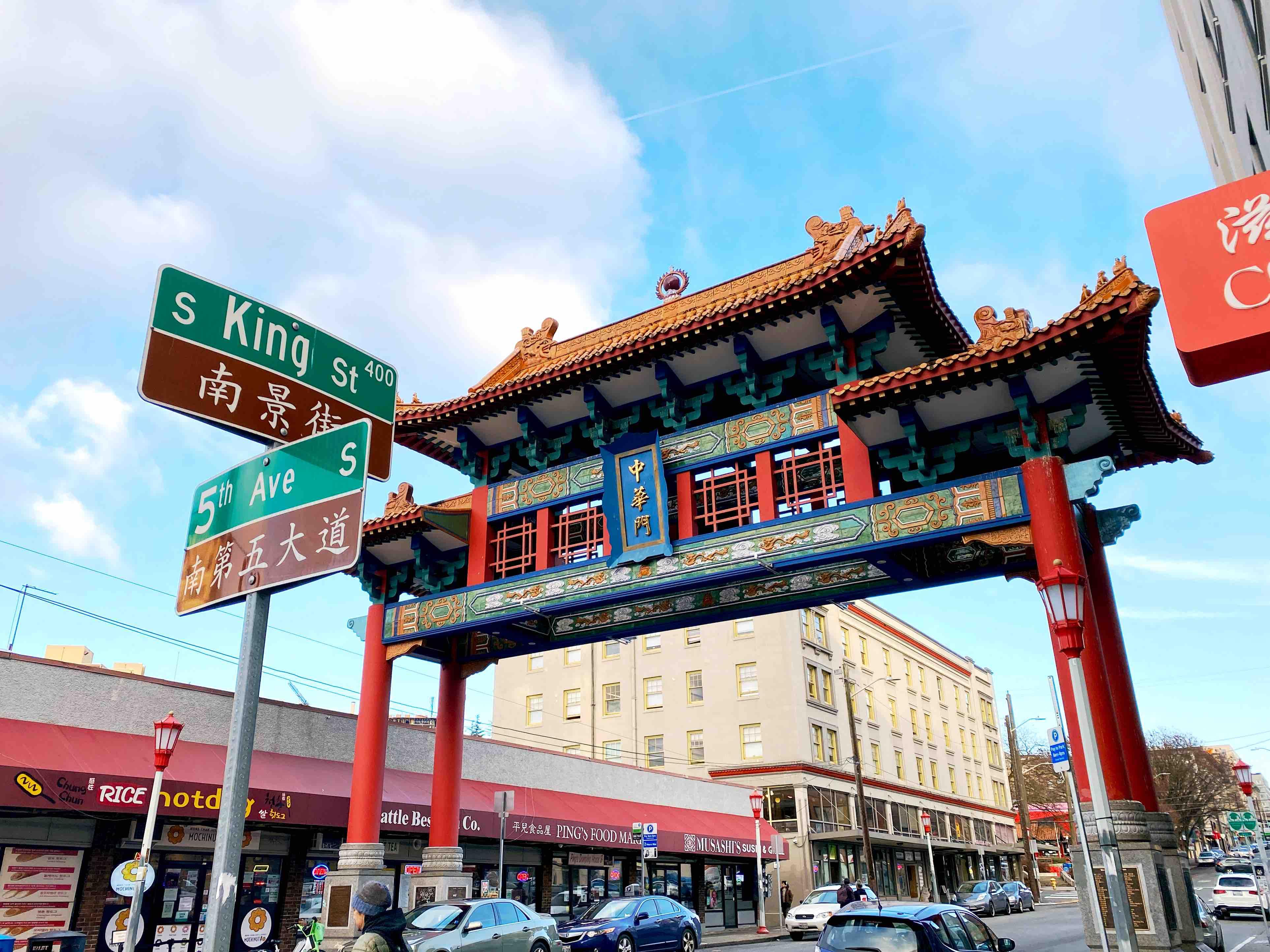 (Washington Trust for Historic Preservation)
Location: Seattle
Significance: As one of the oldest Asian American neighborhoods on the West Coast, the Seattle Chinatown-International District (CID) has been a center of the city's Asian American life for more than a century.
The threat: Seattle's Sound Transit is considering several transit expansion options that could impact transportation access and cultural preservation in the CID.
Contact Patty Wetli: @pattywetli | (773) 509-5623 |  [email protected]
---