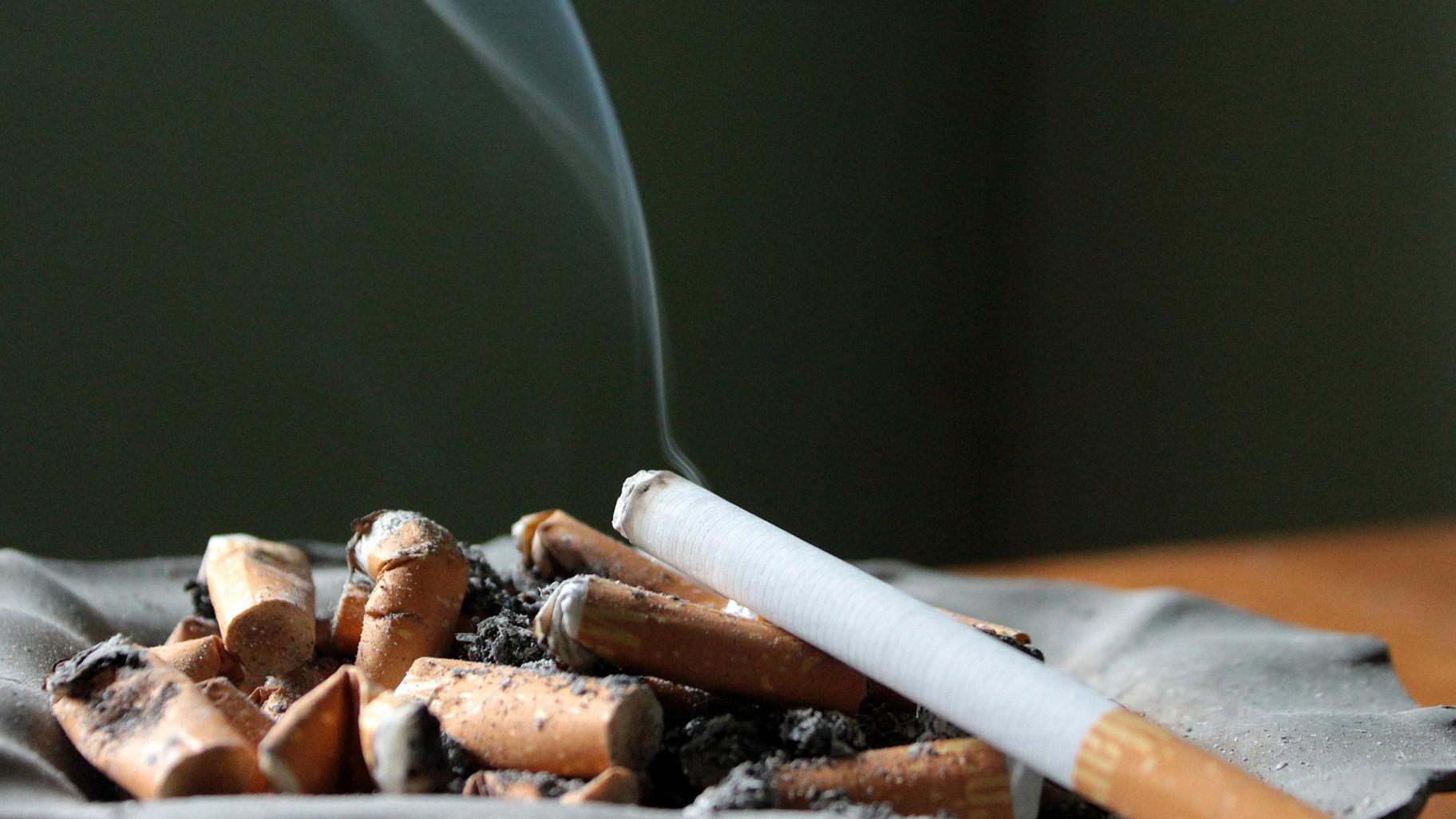 (Myriams-Fotos / Pixabay)
In a new report, a national nonprofit group is lauding Illinois for raising taxes on tobacco products and increasing the legal smoking age to 21, but says there's more the state can do to reduce cancer rates.
"Overall, Illinois is making progress, especially in tobacco control, but there's still opportunity for the state to pass legislation that prevents and reduces cancer and suffering and death from cancer," said Tracy Lytwyn, senior regional media advocacy manager for the American Cancer Society Cancer Action Network, the lobbying arm of the American Cancer Society.
The annual report, titled "How Do You Measure Up: A Progress Report on State Legislative Activity to Reduce Cancer Incidence and Mortality," was released Thursday by ACS CAN. In it, eight cancer-fighting policies are identified and measured, including those related to tobacco control, cancer prevention and access to care.
The report uses a color-coded ranking system to identify how well each state is doing when it comes to fighting cancer. Green represents the benchmark and indicates a state has adopted evidence-based policies and best practices; yellow indicates moderate progress toward the benchmark; and red indicates a state is falling behind.
Illinois is highlighted as a success story for increasing the cigarette tax to $1 per pack. That increase, the report states, will prevent about 28,700 Illinois children from becoming adults who smoke. Smokers now pay $2.98 per pack in state tobacco taxes, which is above the national average of $1.81 per pack.
"I think it's worth noting that while (Illinois) is above the national average in cigarette taxes, no state comes close to matching the smoking-related health costs and productivity losses which amount to $19.16 per pack," Lytwyn said.
While Illinois met benchmarks in the report for tobacco taxes and smoke-free laws, the state falls short when it comes to tobacco prevention funding and Medicaid coverage of tobacco cessation. Illinois spends a little more than $9 million on tobacco-control programs, which falls well below the Centers for Disease Control and Prevention's recommended $136 million.
Illinois could also work to improve how it addresses palliative care and cancer pain control, according to the report. Such care is important not only to cancer patients but to their families as well, says Lytwyn, whose mother was diagnosed with stage 4 ovarian cancer and died in February 2018.
"We see palliative care as treating the entire patient rather than just the disease itself, and to help the patient identify goals they have for treatment and how they want to see their care carried out," she said. "For my mom, that was more applicable toward the end of her life and ensuring she was living the life she wanted."
Lytwyn hopes the report inspires people to contact their legislators and to get involved with ACS CAN. As for lawmakers, she says the report can serve as a roadmap for improving conditions in the state.
Contact Kristen Thometz: @kristenthometz | (773) 509-5452 |  [email protected]
---
Related stories:
US Aims to Help More Cancer Patients Try Experimental Drugs
Companies Report Progress on Blood Tests to Detect Cancer
American Cancer Society Calls for Earlier Colorectal Cancer Screening
Report: Despite Progress, Illinois Can Improve Cancer-Fighting Policies
---