Rabiah Mayas, a self-proclaimed "science nerd" and the associate director of the Science in Society program at Northwestern University returns with another roundup of science stories making headlines around the world.
In this edition, Mayas discusses the following stories:
Suicide Rates Soaring for African American Teens
A large-scale study from the University of Toledo has found that the rate of suicide for black teenagers is soaring. Between 2001 and 2017 suicides for young black females rose by 182 percent and by 60 percent for young black males. Suicide is now the second leading cause of death following homicide for African Americans between 13 and 19.
Engineers Develop Autofocusing Glasses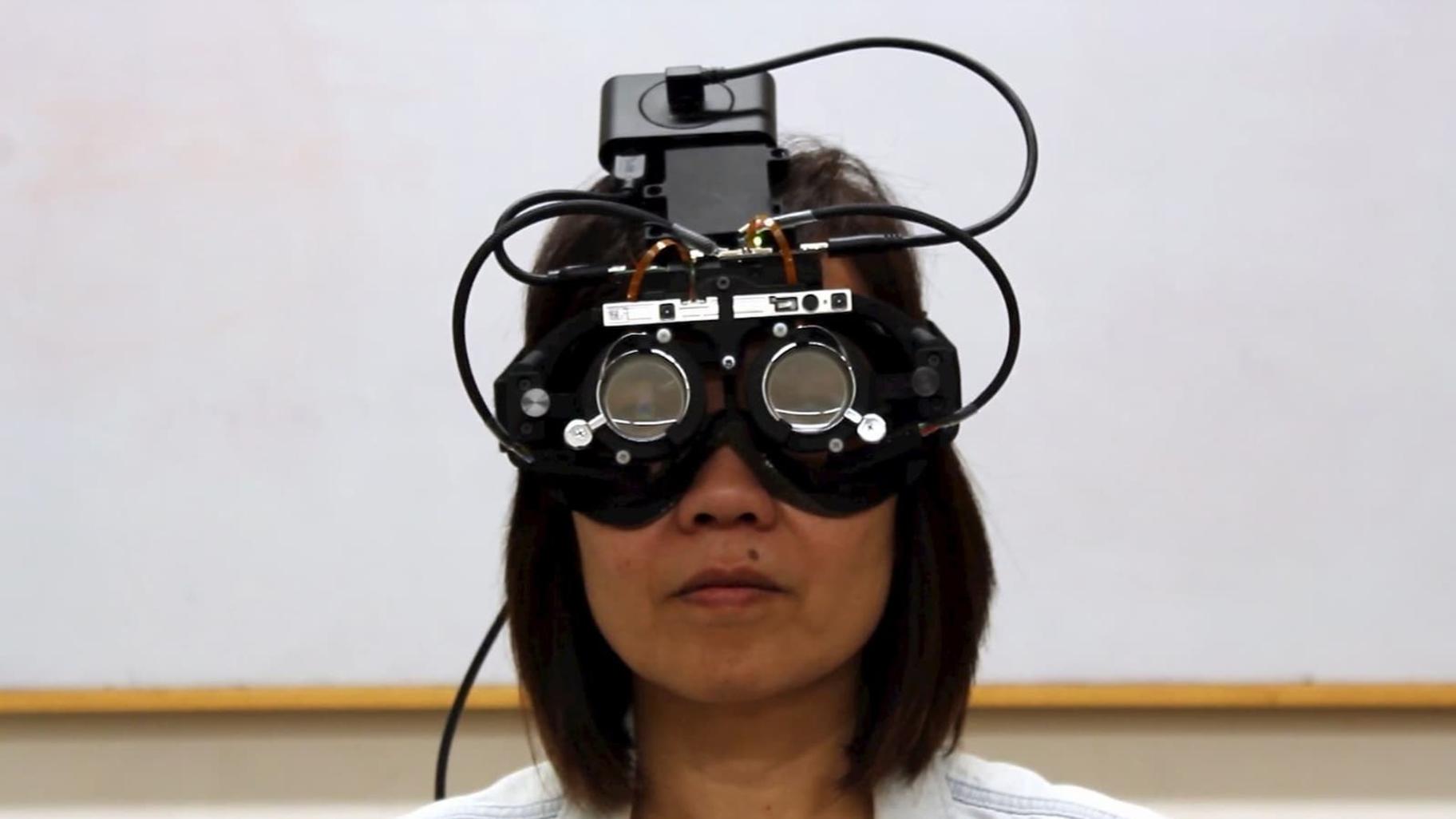 (Courtesy Stanford University)
Engineers at Stanford University have developed glasses that focus automatically. Using headgear that looks similar to virtual reality goggles, the prototype glasses that researchers have dubbed autofocals are intended to solve the main problem of progressive lenses, namely that wearers must align their eyes to look through the right part of the lens to focus properly. The Stanford prototype uses fluid filled lenses that can either bulge or thicken as the field of vision changes. Eye-tracking sensors identify where the subject is looking and then focus the glasses accordingly.
Brain Structure Determines Musical Sensitivity
Researchers at the University of Barcelona have discovered a link between the brain's white matter, the tissue through which the different areas of the nervous system communicate, and an individual's sensitivity to music. The differences in brain structure and connectivity explain why, according to the researchers, "there are some people who could not live without music, and others who do not enjoy it at all."
Compounds in Cocoa Beans Could Reverse Obesity
Cocoa beans that are used to make chocolate could also be used to fight obesity. Scientists at the University of Illinois at Urbana Champaign have found that compounds called phenols found in the shells of the beans have powerful effects on the fat and immune cells in mice that could potentially reverse the chronic inflammation and insulin resistance associated with obesity.
Researchers at the University of Illinois at Chicago have used transmission models used to map the spread of infectious diseases to study the spread of gossip on social media. The research helps explain why some fake stories spread rapidly on social media networks before there is time to corroborate the facts. The lessons learned could one day be used to help social networks combat the spread of fake news.
---
Related stories:
Chicago Botanic Garden Exhibit Explores the Vital Role of Pollinators
Chicago's Shedd Aquarium, by the Numbers
Neil Shubin on Coyotes, Dog Stress and More from the World of Science
---